In 1973, the Mach 1 represented the pinnacle of Ford's performance offerings and coincided with the final year of the first-generation Mustang. There were uncertainties surrounding the 1973 Mustang, as it could potentially be the last V-8 muscle car in the lineup, as Ford had plans to introduce the 1974 Mustang II, which would come with a standard 4-cylinder engine and an optional 6-cylinder powertrain.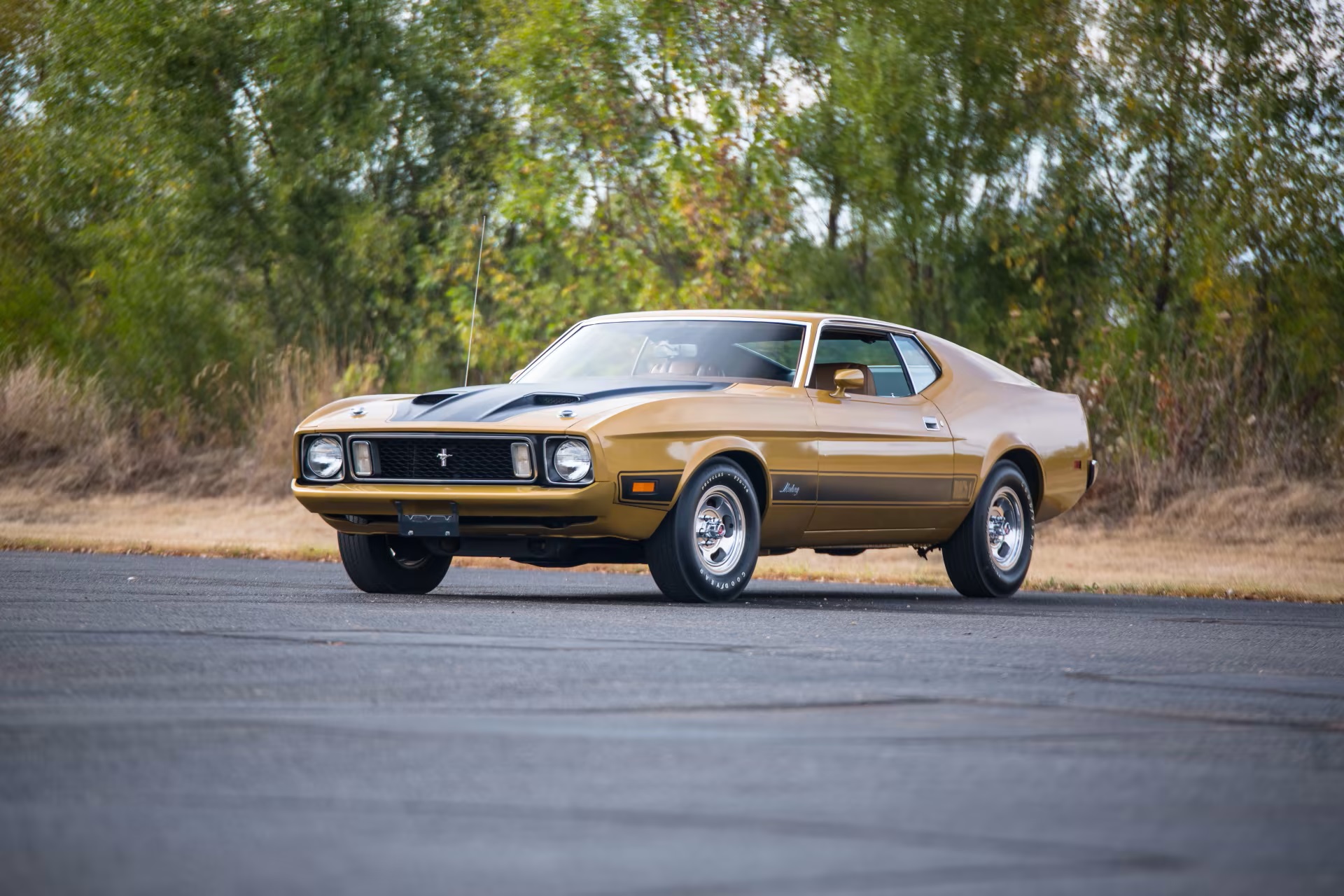 The 1973 Mach 1 received some updates, incorporating the Mustang's refreshed front end and tail lights, while retaining its SportsRoof design that was characteristic of the Mach series. The standard Mach 1 package included notable features such as a NASA duct hood, dual color-keyed racing mirrors, a honeycomb grille, new mid-body side stripes, a blackout grille and rear panel, as well as competition suspension.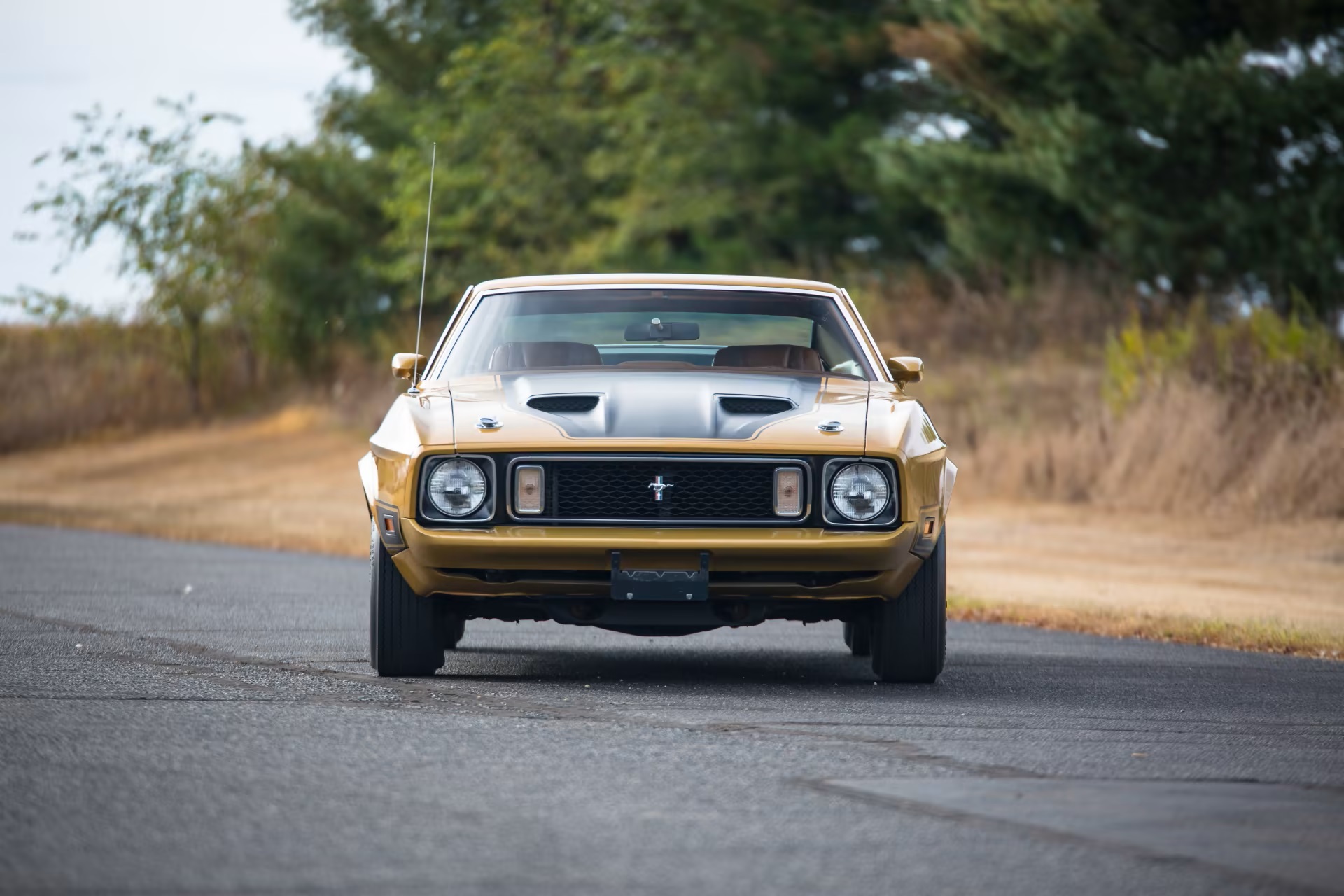 Powered by a 351 engine, the 1973 Mach 1 stood as the final representation of Mustang performance for over two decades until Ford reintroduced a 351 engine with the 1995 Cobra R package.
Source: Mecum Auctions