Classic Recreations of Flower Mound, Texas, has transformed this 1967 Ford Mustang GT fastback into a stunning custom build. The extensive modifications include a meticulous body refinishing, interior updates, replacement of various components such as the wiring harness, fuel system, body panels, and suspension parts.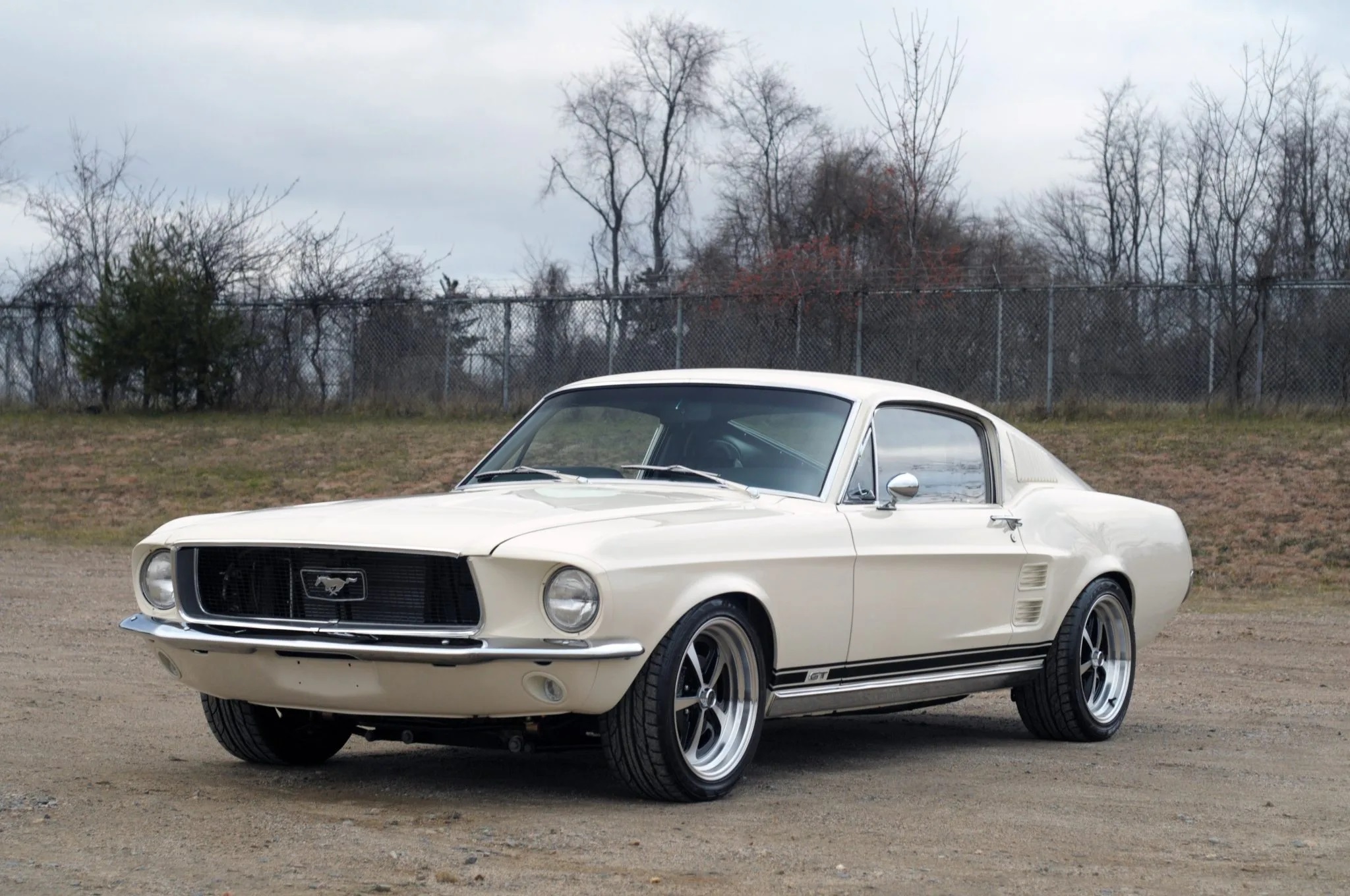 Notable enhancements include the installation of a powerful 5.0-liter Coyote V8 engine rated to produce around 460 horsepower, a Tremec six-speed manual transmission, a 9-inch rear axle, and a custom audio system.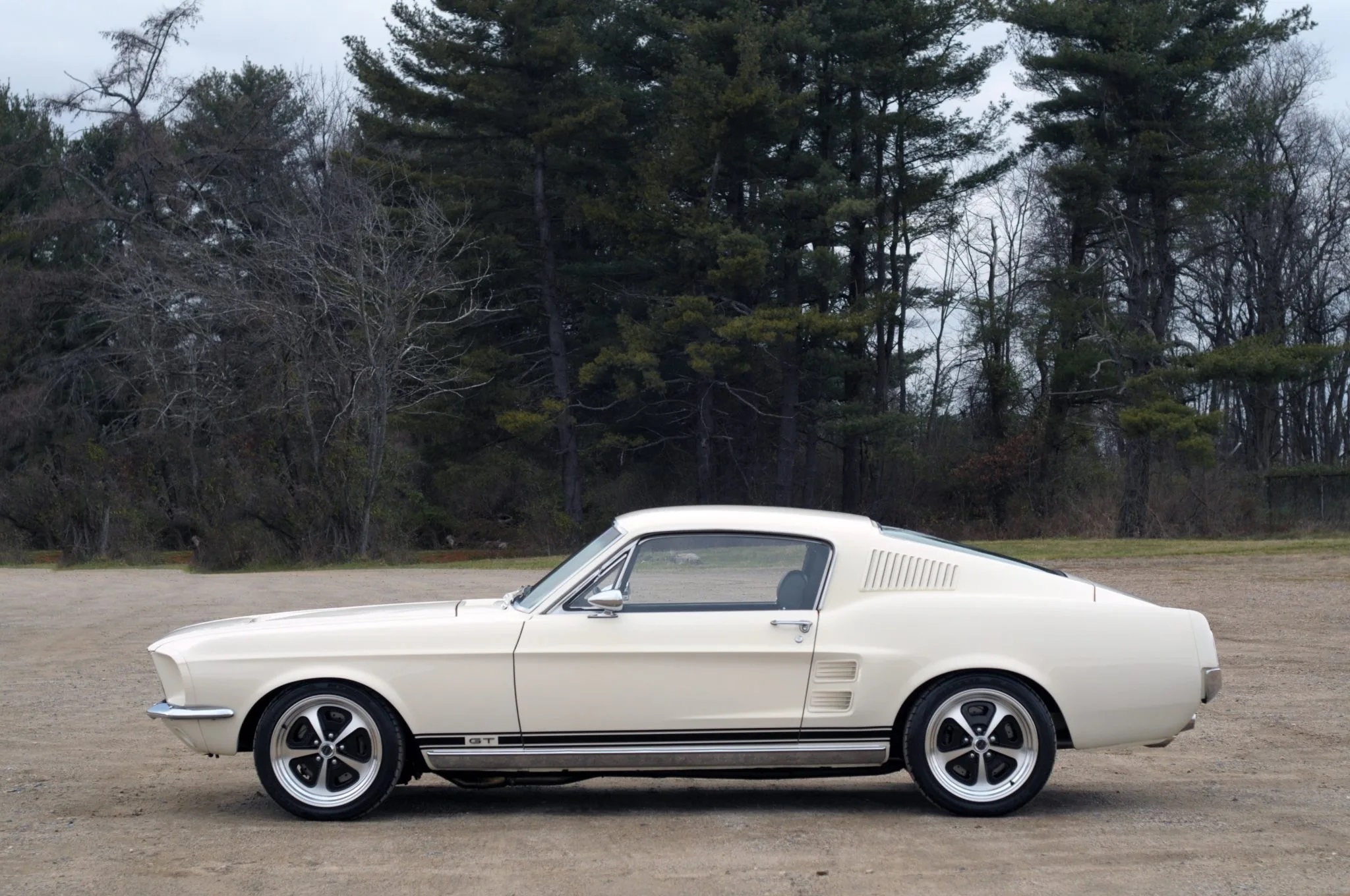 The car features a sleek white exterior finish contrasted by black leather upholstery. Inside the cabin, Classic Instruments gauges, a Kenwood touchscreen infotainment system, and a Kicker amplifier with speakers complete the modernized interior.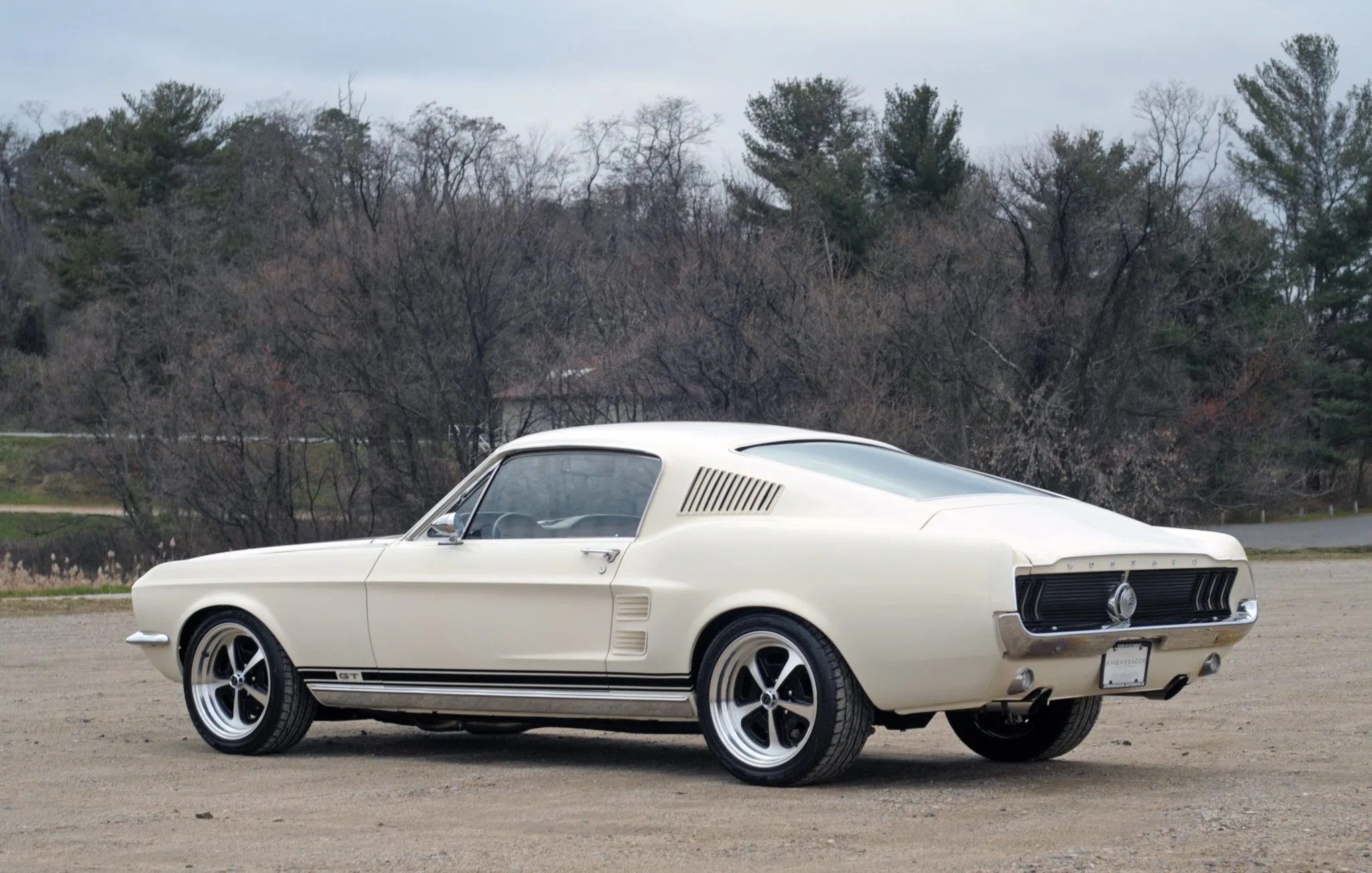 It also boasts a reinforced boxed K-frame, tubular front control arms, a Chassisworks G-link rear suspension, and QA1 adjustable coilovers. 17-inch American Racing wheels and Wilwood disc brakes enhance its performance and appearance. The engine's exhaust system features MTF headers and Magnaflow mufflers, while cooling is managed by a Be Cool aluminum radiator.
Source: Bring A Trailer