The K-Code Mustang, produced from 1965 to 1967, this was the first high performance Mustang as it featured a 271 horsepower 289 cubic-inch K-Code Hi-Po powerplant straight from the factory, making it a beast on the road.
Originally, the K-Code engine was offered in the Ford Fairlane in the early 1960s, delivering 271 horsepower and 312 lb-ft of torque, capable of accelerating from 0 to 60 in under 9 seconds. Recognizing its potential, Ford introduced it in the 1965 model year Mustang.
K-Code Mustangs were available in coupe, fastback, and convertible body styles, easily distinguishable by the "High Performance 289" badges on the front fenders. Notable enhancements included performance-oriented drivetrain components like the clutch, driveshaft, and differential. To accommodate dual exhausts, special reinforcements were added beneath the rear seat and in the rear frame rails, with rear brake lines repositioned accordingly.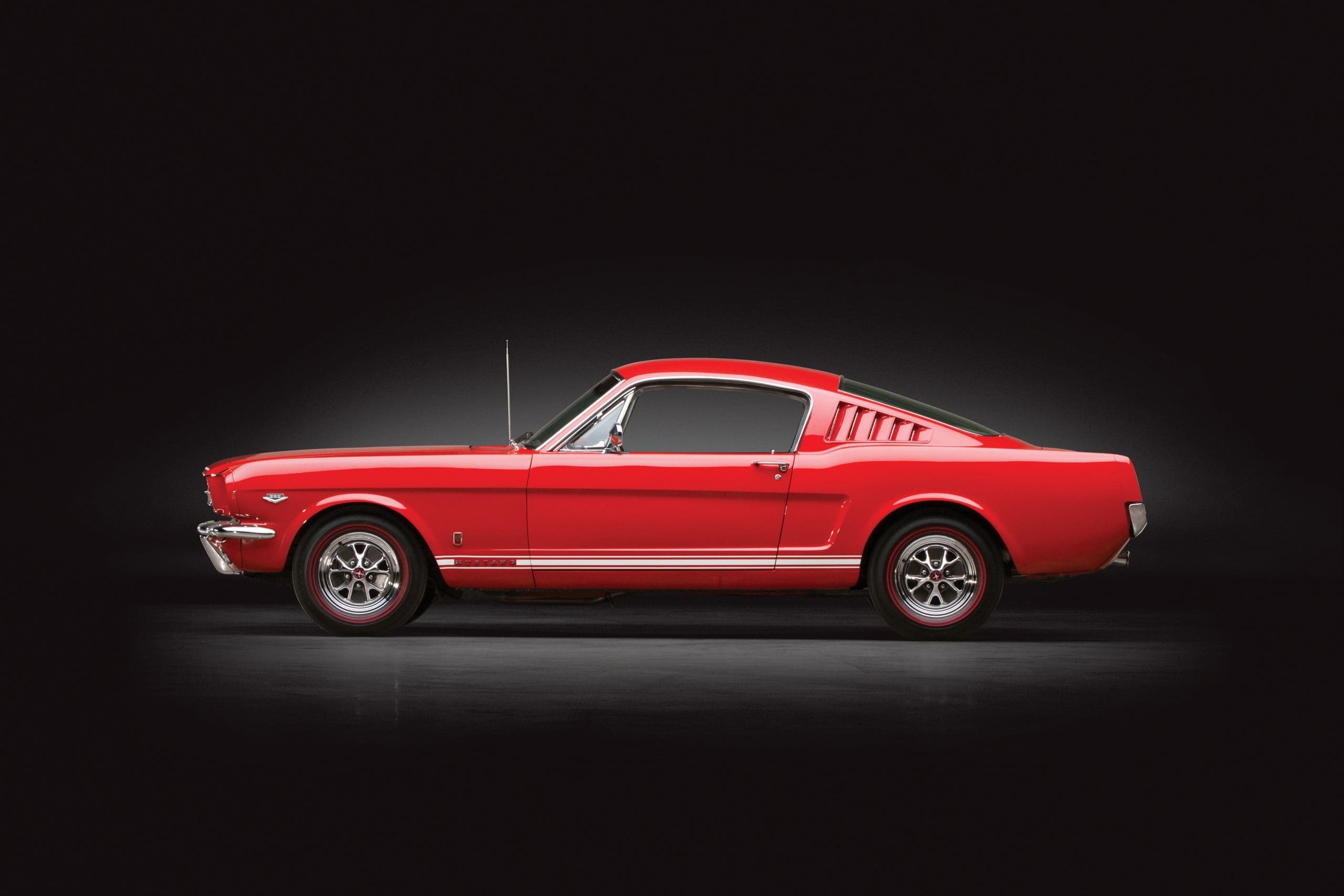 For those seeking more visual appeal, there was the optional GT Equipment Package, featuring fog lamps, front disc brakes, racing stripes, and dual exhaust trumpets. Buyers who opted for the GT Equipment Package could also add the K-Code option for an extra $276, while non-GT purchasers could acquire it for an additional $328, making the K-Code the priciest option available for the Mustang at that time.
Photo Source: RM Sotheby's