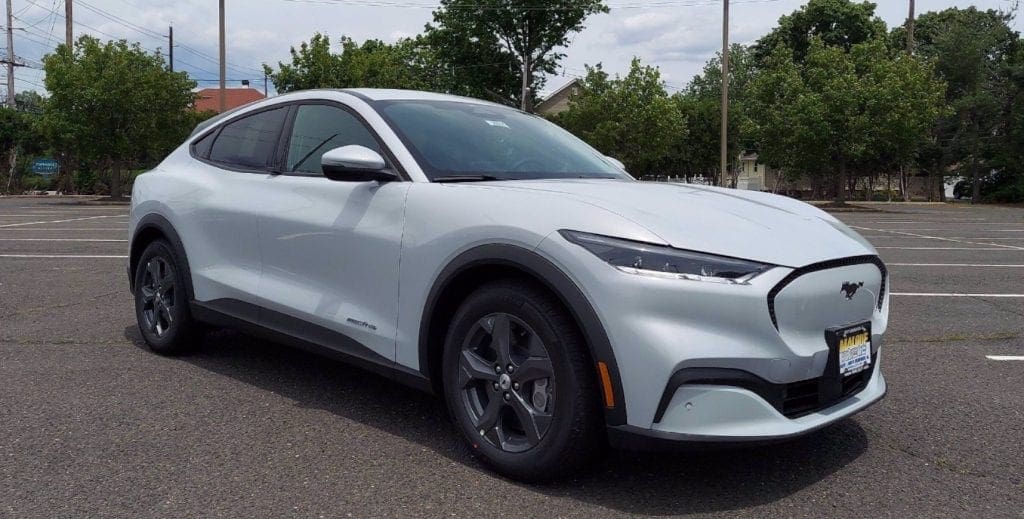 As much as I am an advocate of non-electric vehicles, I am very impressed with the continued accolades and achievements that the Mach E is running up. As of July, you can add another brilliant feather in its cap – Car and Driver EV of the Year.
Which Mustang?
Last month I wrote an article that talked about the Mach E outproducing the gas-powered Mustang Coupe for the first time. There is a lot of reason why. Besides the long list of reasons the magazine gave, the fact is that the Mach E is a new-age wonder compared to the stone-age Mustang. Yeah, the gasser has tons of safety and tech features, but honestly, the car seems neanderthal compared to the SUV.
Besides the above, the Mach E also proves that it is as easily competent as a "speedster" as the Coupe. The 5 second to 60mph and 13 second 100mph pass puts it between the gas-powered V6 and V8 models. That is a lot of performance and impressive company for a SUV with this type of passenger/storage ability.
High 13s through the quarter would be neck and neck with a 1970 Mustang GT-500 that would carry an immense 428ci Cobra Jet. Yeah.
Competition Crushing
So, beyond the excellent range of this fantastic E-SUV, and the selling explosion it is experiencing, the Mach E is just one of the better deals out there for electronic SUVs. At roughly $44,000 base, the Mach E is priced below Mr. Musk's machines and has better service potential through the Ford network. Add to that no-nonsense range figures and a sharp look, and the Mach E seems the deal of the year… even in my book.