If you're in the market for a classic muscle car, then maybe this 1970 Ford Mustang Boss 429 currently listed on RM Sotheby's is one the you're looking for.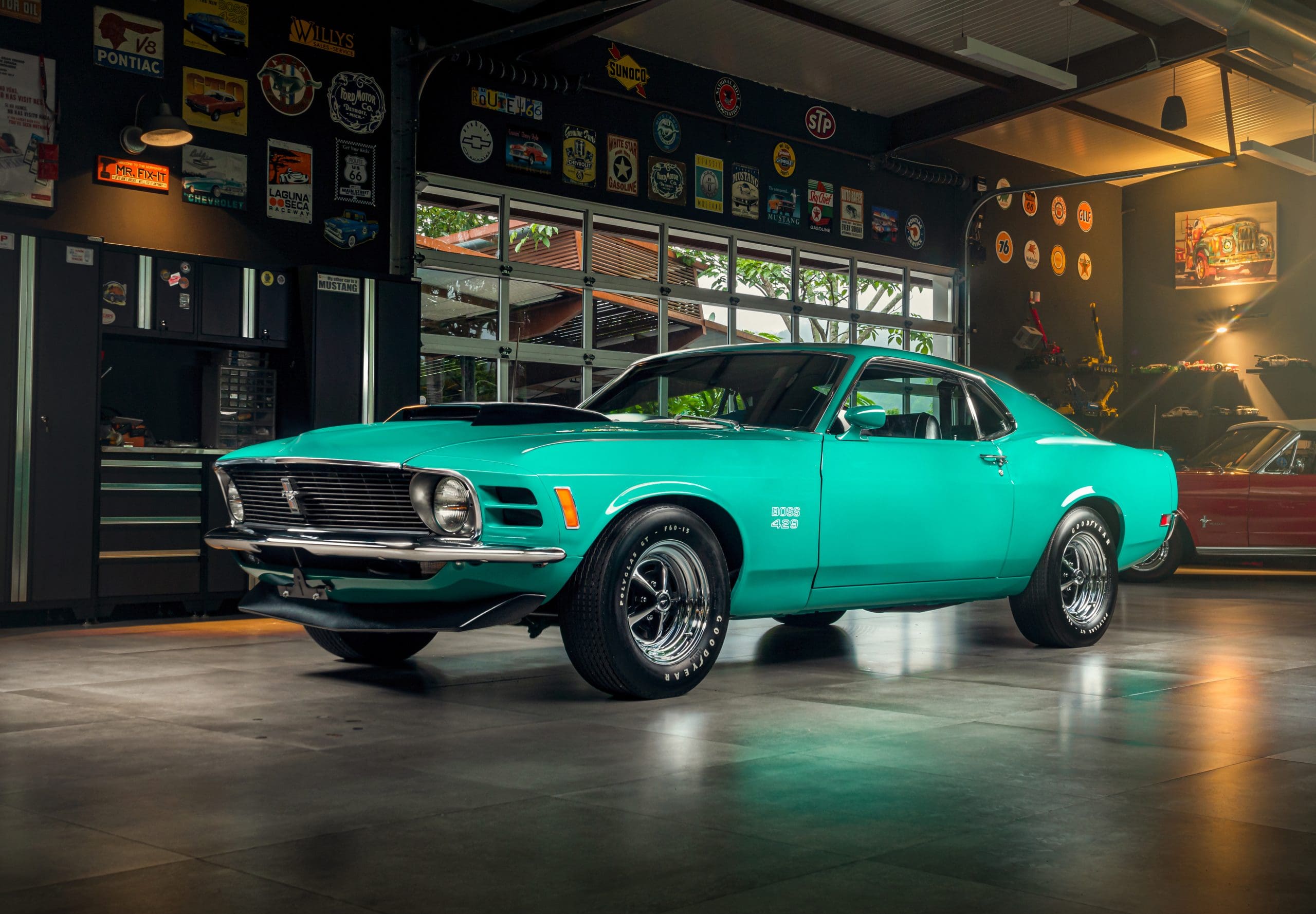 For collectors, there are few Mustangs as highly prized as the Boss 429, largely due to its scarcity. While the Boss 429 is now known as one of the most revered, and highly desirable Mustangs to have ever been sold, this level of notoriety was never expected during the day in which the car was built.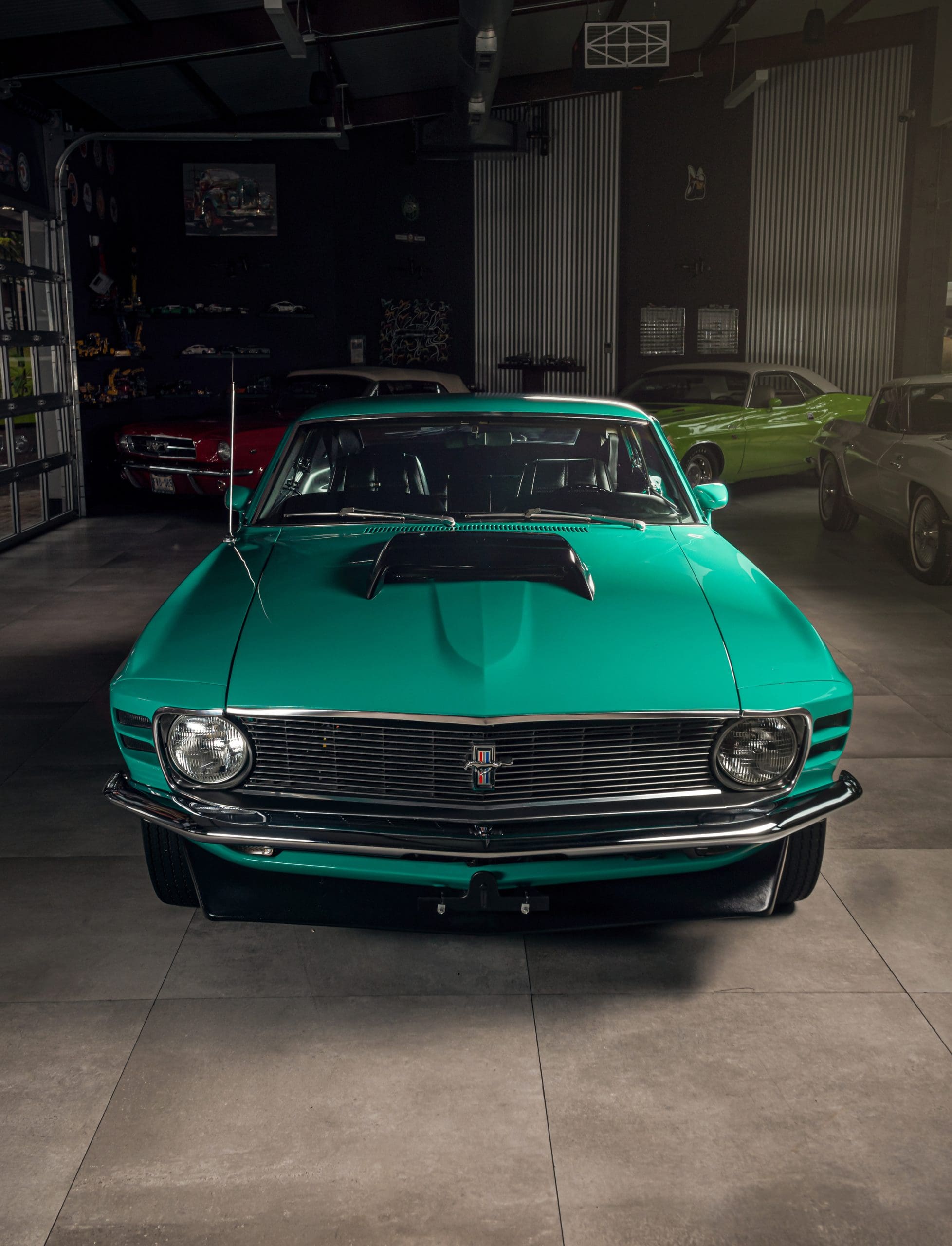 The Boss 429 weathered only two years of production (1969-1970), before being dropped from the Mustang lineup. In all actuality, little separated the 1970 Boss 429 from its earlier counterpart from the year prior. Only a handful of modest cosmetic revisions and subtle engine modifications differentiate each of the two-year models from one another.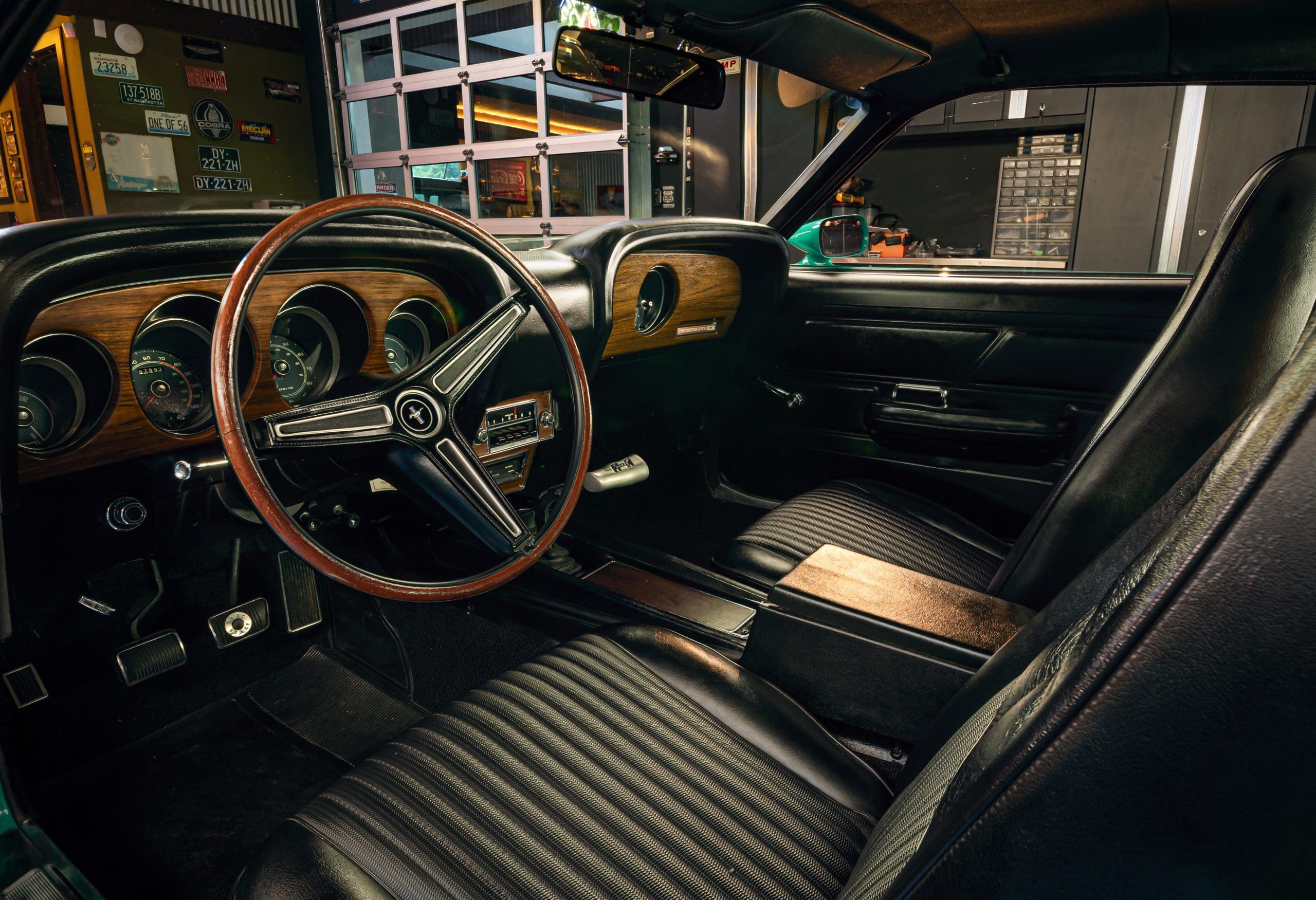 Built upon a Fastback body style, the Boss 429 carried a notable look of aggression. Returning for the 1970 model year, was the Boss' signature chin spoiler and "Boss 429" badging, as well as its pronounced hood scoop. However, all 1970 Boss 429 hood scoops were now painted flat black.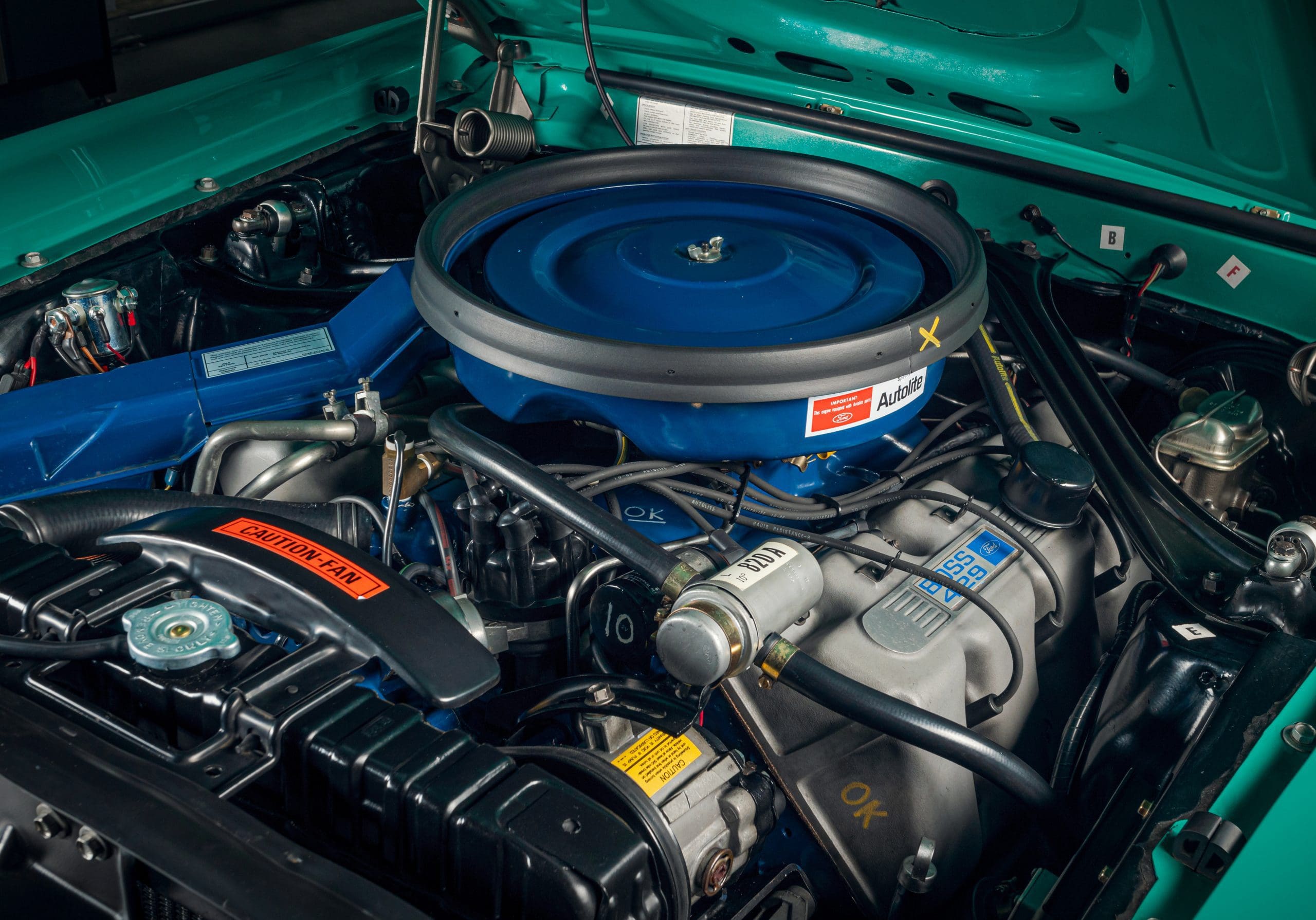 The 1970 Boss 429 was best known for the immense power that it produced. Officially, the 429 was rated at 375 HP @ 5,200 RPM, though this number is thought to be extremely conservative in context. In fact, many reports refer to 500 HP as a more realistic number.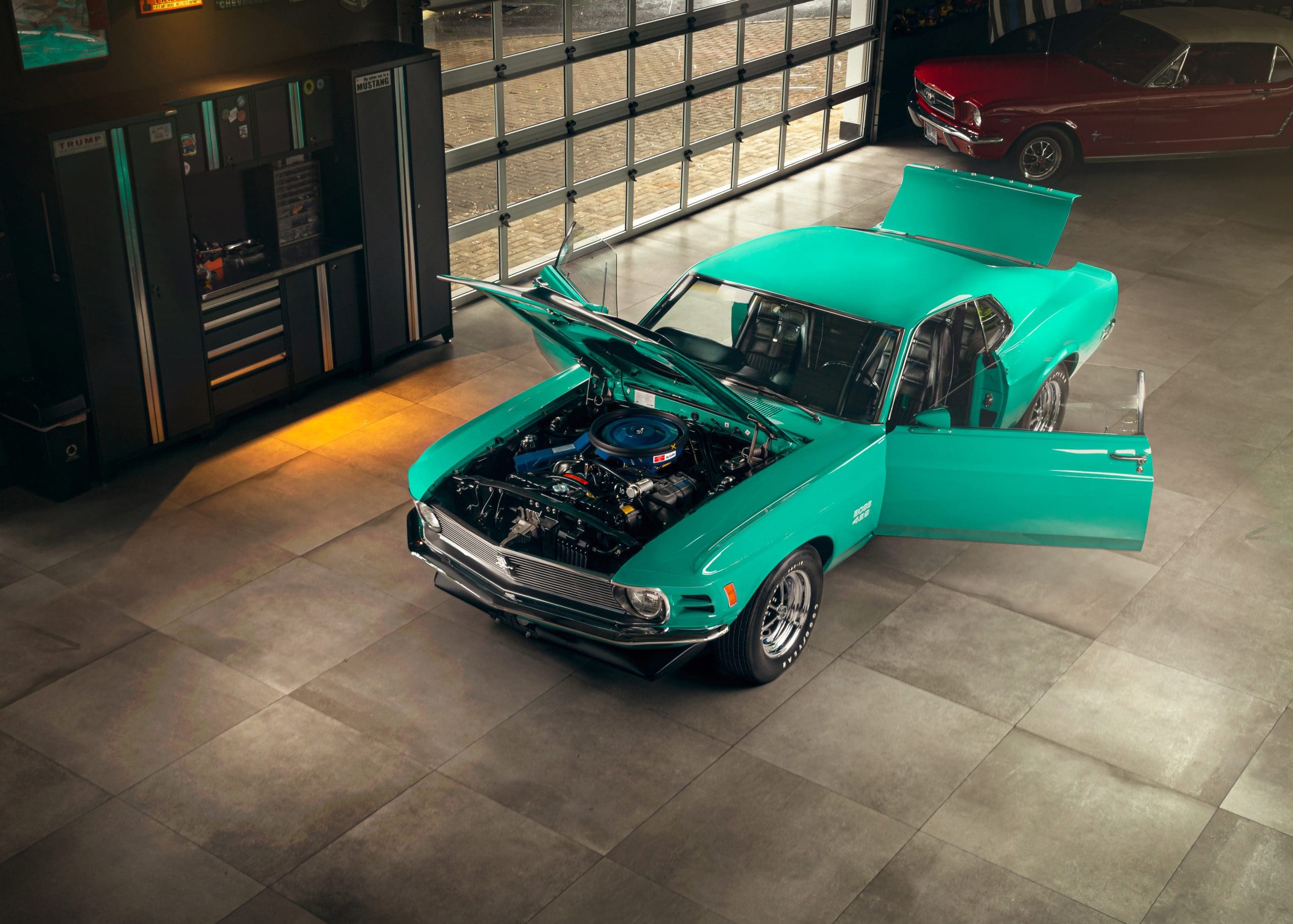 In 1970, the Boss 429 was available in only five colors; Grabber Orange, Grabber Green, Grabber Blue, Calypso Coral, and Pastel Blue.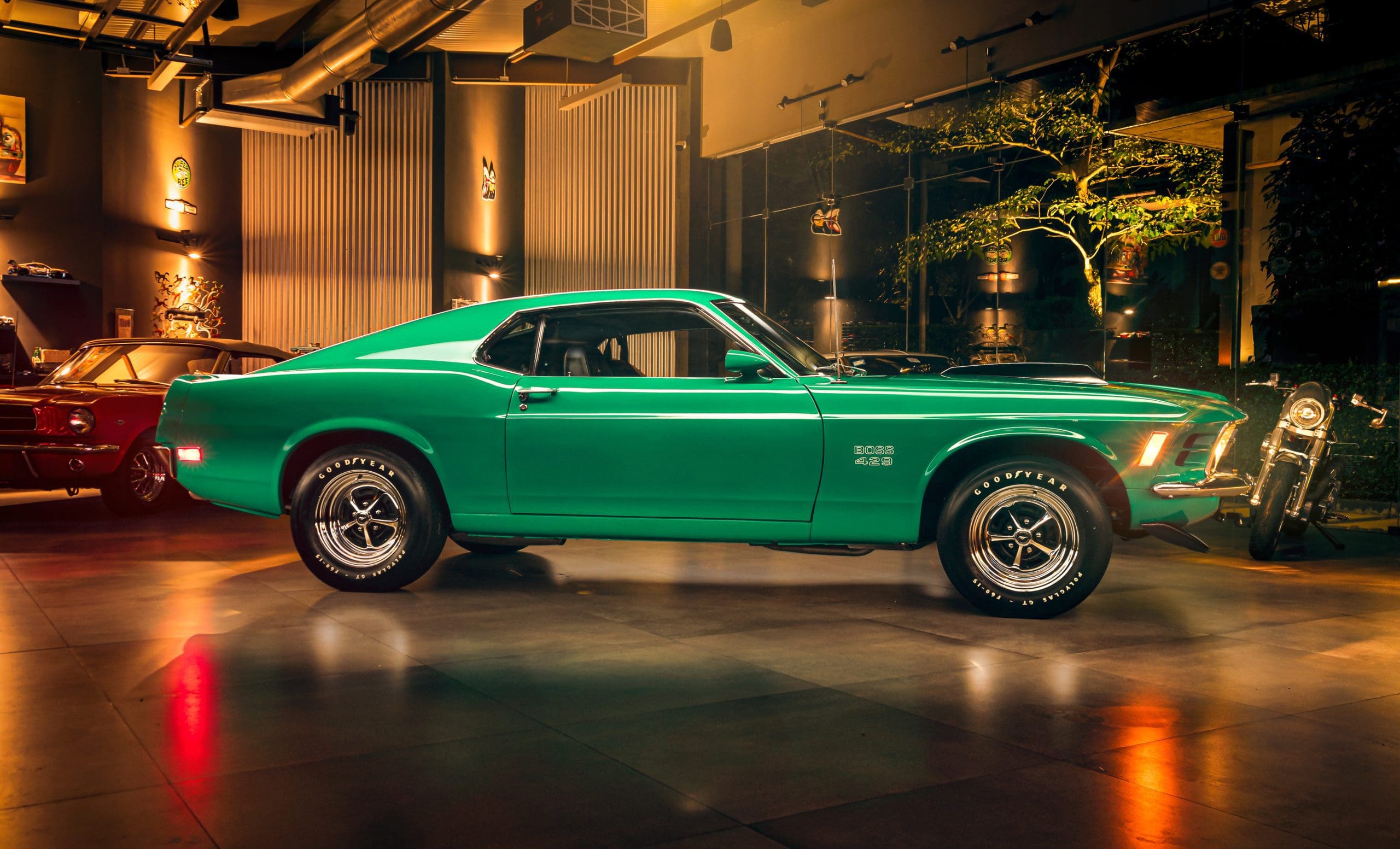 Our example offered here on RM Sotheby's, is one of the only 52 examples that were finished in Grabber Green — making it an even rarer Mustang Boss 429. It features a black knit vinyl interior and comes loaded with factory equipment that includes power steering and power front disc brakes, console, tachometer, trip odometer, AM radio, and the highly desirable Drag Pack and competition suspension options.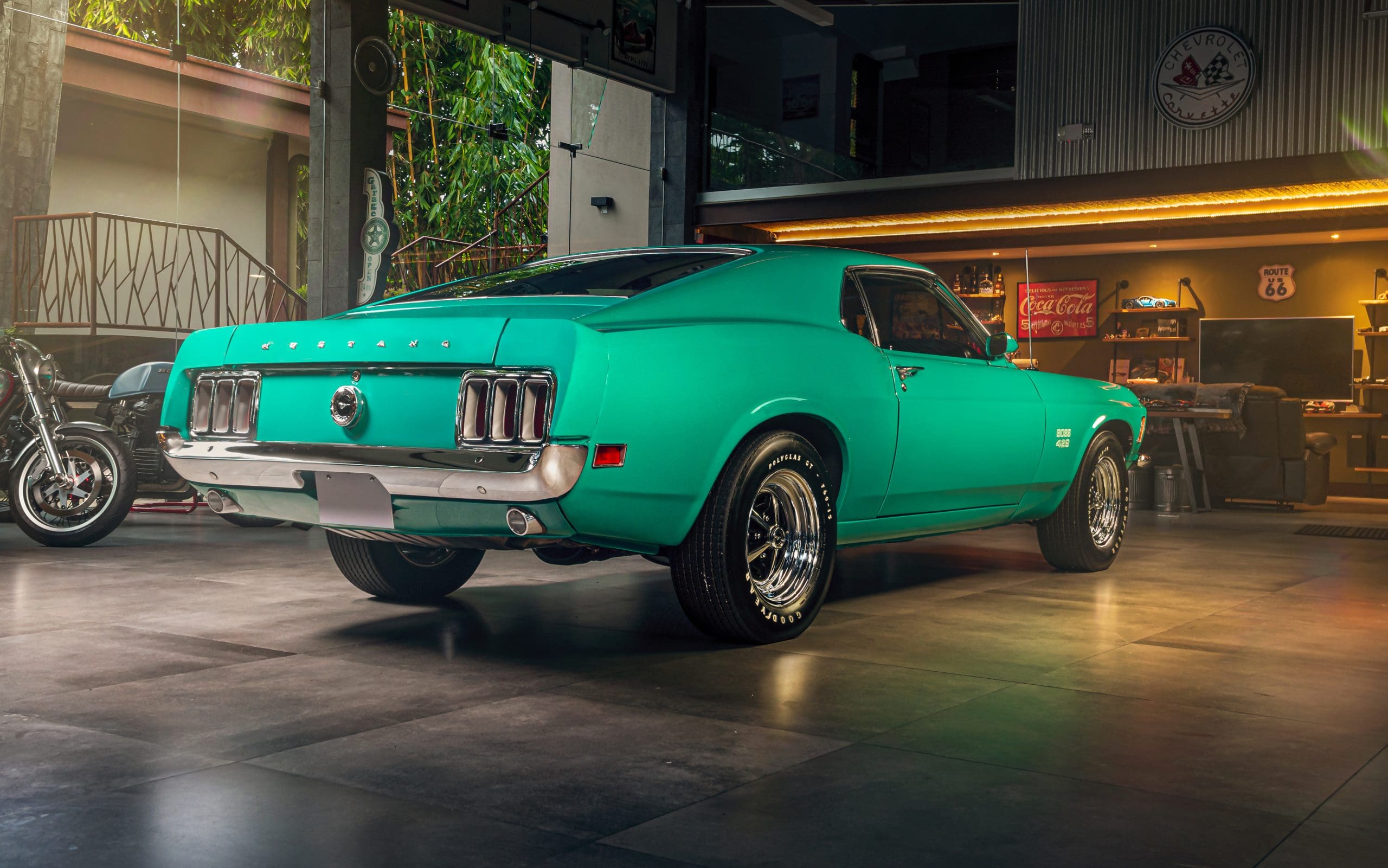 This Ford Mustang Boss 429 is believed to be highly maintained and is stored in climate-controlled environment which is evident with its current excellent condition. This highly-coveted muscle car is certainly an eye-catching piece of American motoring history and will surely elevate any classic car collection of its new lucky owner.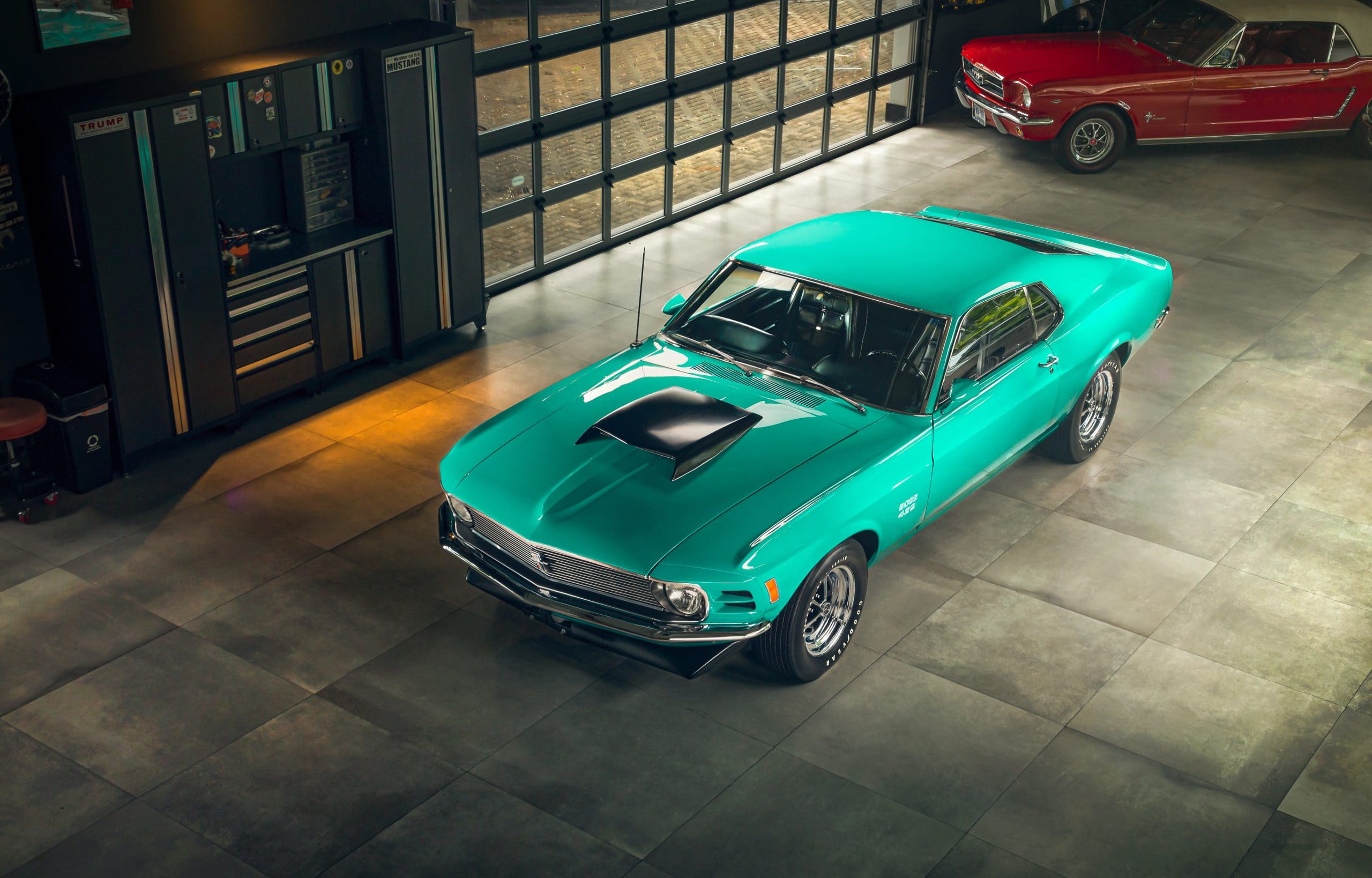 Note: All photos are courtesy of RM Sotheby's