A Ford Mustang Fastback, paying homage to the iconic Shelby GT350R model, is currently listed for sale on Collecting Cars. This particular Mustang Fastback, which has undergone an extensive restoration, boasts a range of carefully selected performance, cosmetic, and chassis enhancements.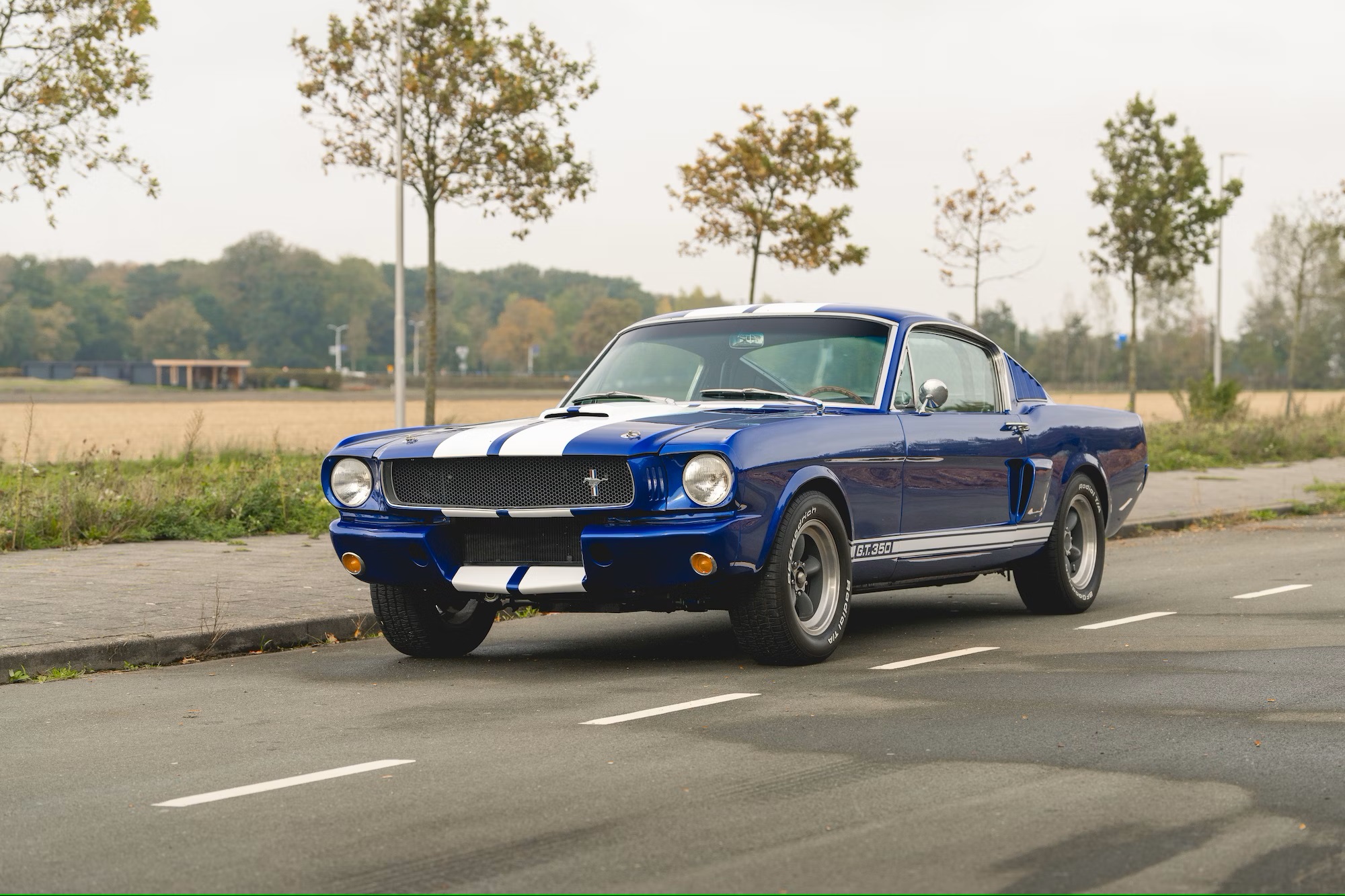 Originally manufactured in San Jose, California, this Mustang Fastback was eventually imported into the Netherlands, where its first owner enjoyed 11 years of ownership. Subsequently, it was acquired by a second Dutch owner. The transformation into a GT350R 'Tribute' involved the collaboration of Milestone Motorsport, a company experienced in preparing genuine GT350 and GT350R models for endurance racing purposes while keeping them road-legal.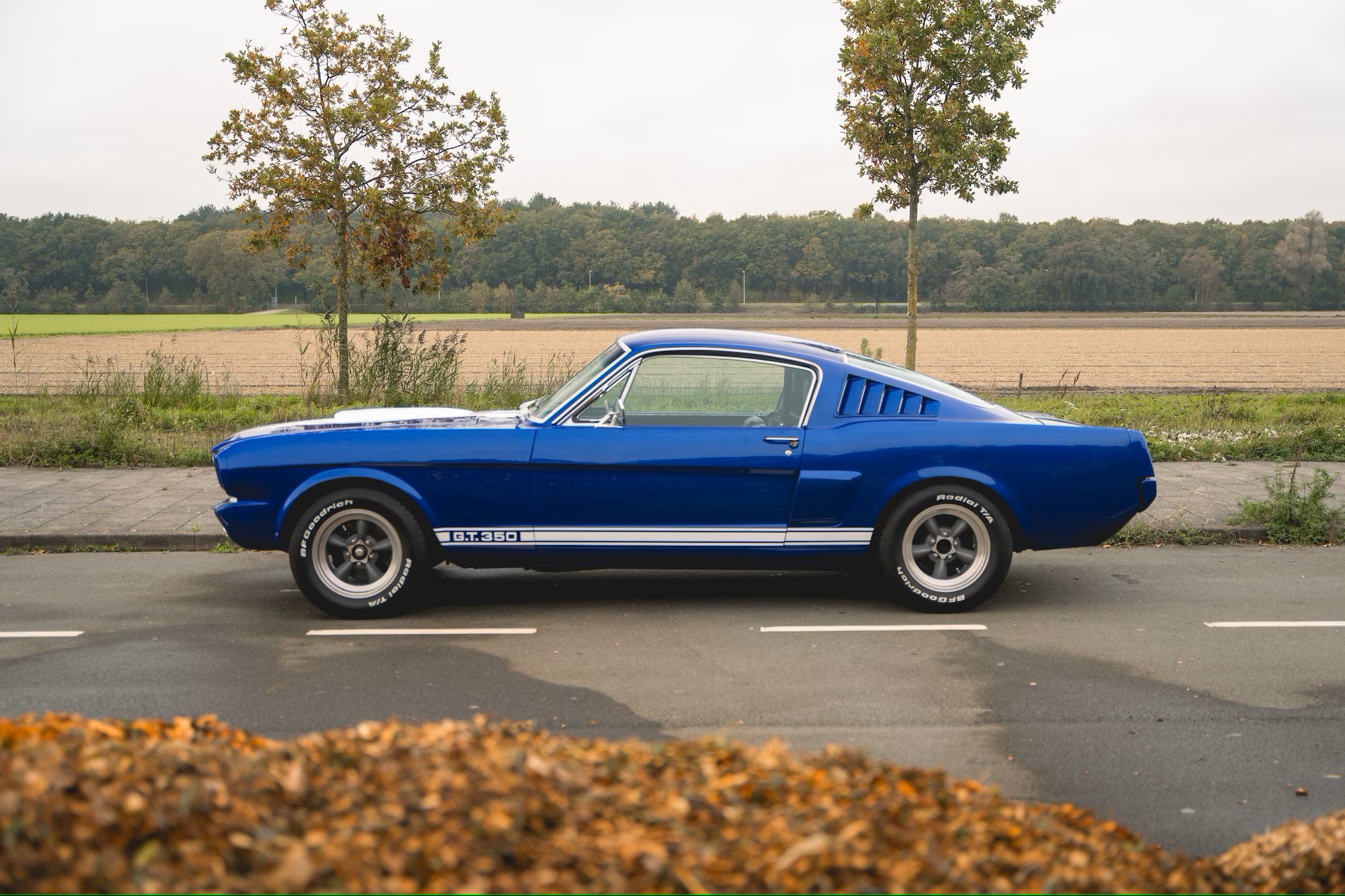 Externally, notable upgrades include a fiberglass bonnet with an air scoop, a GT350R-style front bumper with brake cooling ducts, functional air scoops on the rear quarter panels for improved brake cooling, a honeycomb mesh front grille, a GT350 rear badge, and a body-colored rear bumper. The car is now elegantly finished in Venetian Blue, adorned with contrasting Wimbledon White racing stripes and 'GT350' side decals. Inside, you'll find a black vinyl-trimmed interior with chrome trim accents, a wood-rimmed 'Cobra' steering wheel, a Hurst shifter with a 'cue ball' gear knob, an integrated rear roll cage, SW gauges, and a rear-seat replacement with a fiberglass panel.
This Mustang Fastback rides on 15-inch Torque Thrust-style alloy wheels finished in grey with anodized lips, wrapped in BFGoodrich Radial T/A tires. The factory specifications include push-out front quarter light windows, rear ventilation slats, and heater and ventilation controls.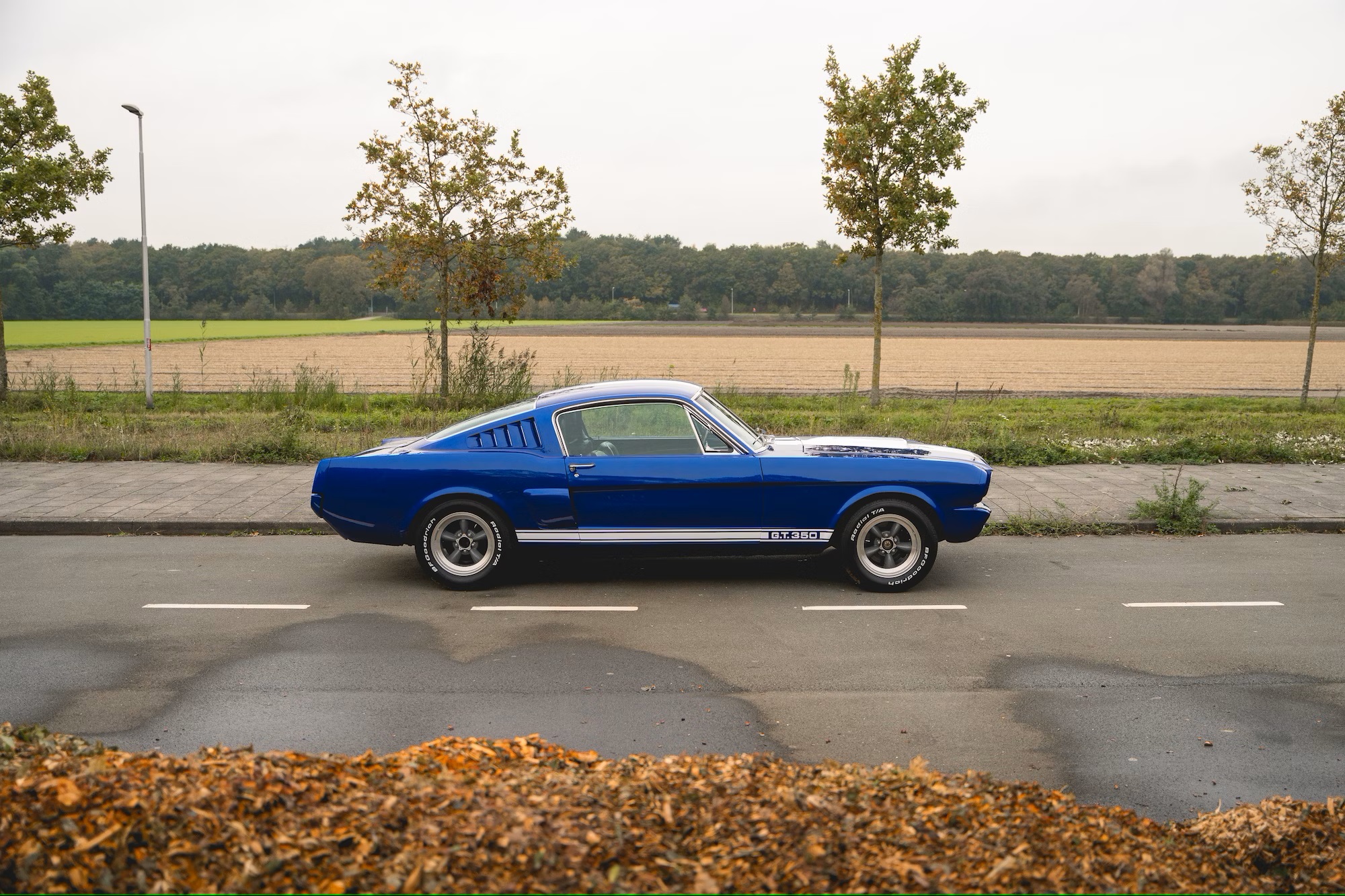 Under the hood, the V8 engine, expertly crafted by Milestone Motorsport, started as a 302-cubic inch block but has been upgraded with a stroker kit, increasing its capacity to 347-cubic inches. Additional enhancements include a brace over the crankshaft journals, a Competition Cams roller camshaft, Trick Flow cylinder heads, JBA exhaust manifolds, an electric fuel pump, a larger Northern aluminum radiator with an adjustable electric fan, Edelbrock rocker cover breathers, a K&N air filter, and an aftermarket carburetor.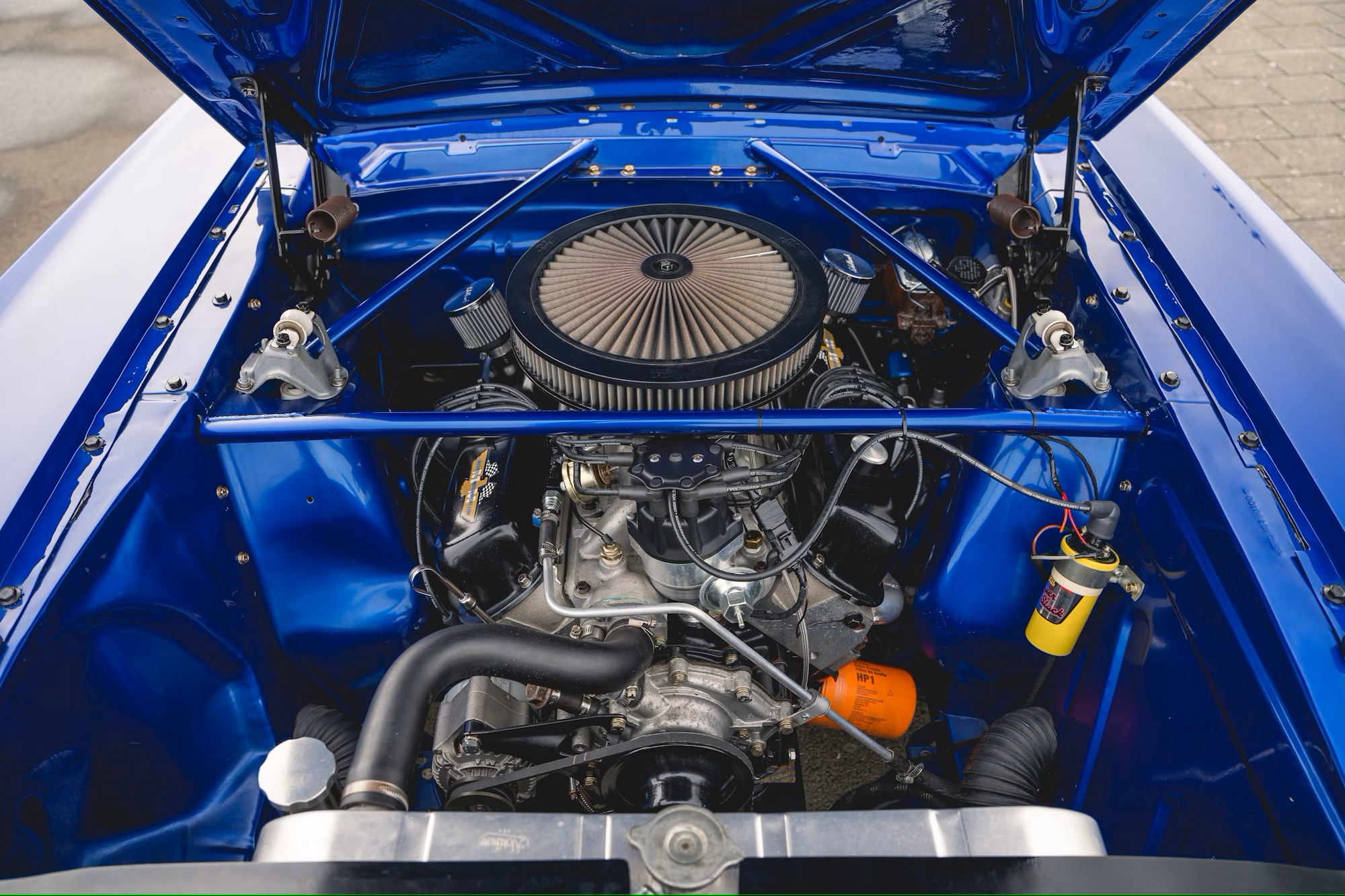 This Ford Mustang Fastback stands as an alluring and meticulously upgraded tribute to the legendary Shelby GT350R model. With its striking Venetian Blue finish, purposeful design, and a potent 347-cubic inch V8 engine, it would make a fantastic addition to any collection of American classics. Whether for weekend drives, fair-weather cruising, or classic car shows, this Mustang Fastback promises an exciting and attention-grabbing experience.
Source: Collecting Cars