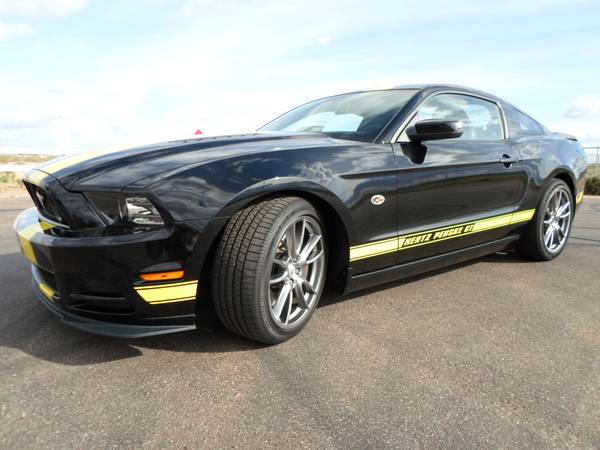 Last year during the Summer Hertz and Penske Racing announced they were teaming up to offer a special limited-edition "Hertz Penske GT" Mustang as part of their Hertz Adrenaline Collection. Turns out the Hertz Penske GT is pretty rare as they only made 150 to rent out at select locations around the country. With its rental duty done the Hertz Penske Mustang is ready to be sold to its new owner.
We found this stunning example up for sale via a Dallas craigslist ad with just over 10K miles on the odemeter. Price for this super rare Mustang isset at $37,000 which seems reasonable for such a limited-edition vehicle. Check out some photos below or head on over to the Craigslist ad for more.
Some of the highlights of the Mustang include 5.0-liter V8, leather Recaro's, Electronics and Navigation package, Brembo brakes package, spoiler delete and a host of other Boss 302 and GT500 parts.