Throughout the decades, there has been no shortage of memorable power plants to be shoehorned beneath the Mustang's hood. Several of these engines have even reached iconic status, due in large part to their superior performance characteristics. Engines of this type are not soon forgotten by consumers, and carry extensive weight with collectors the world over.
The following are 5 of the best engines to have ever occupied the Mustang's engine bay.
428CI Cobra Jet (1968-1970)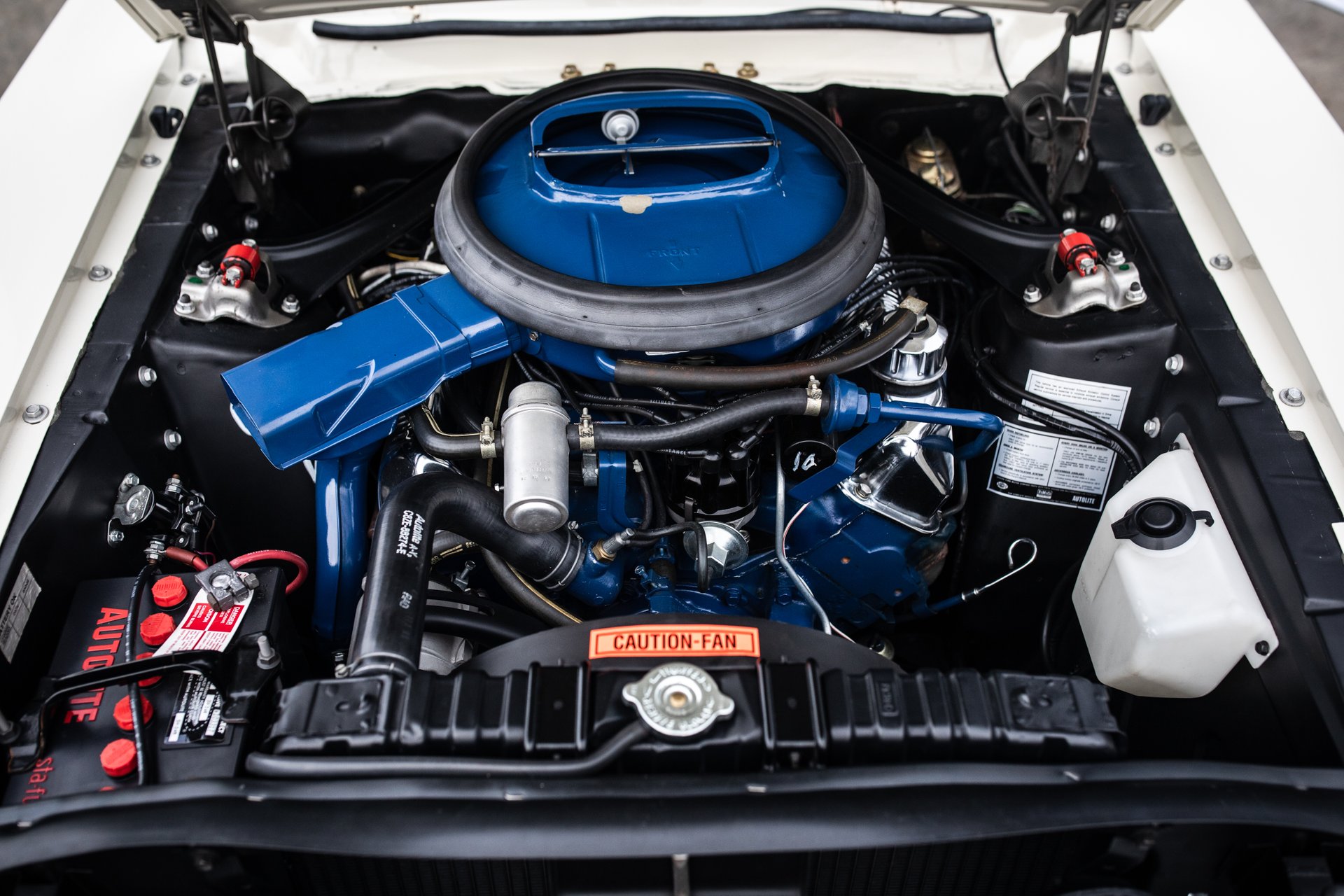 During the latter portion of the 1960s, few production engines were as potent as the 428 cubic-inch Cobra Jet V8. Ford settled upon the beastly big block as a direct response to other large displacement engines of the day, offered by Mopar and Chevrolet. This engine was built upon the basic design of Ford's 427CI Police Interceptor V8, with the addition of a more robust crankshaft, heavy-duty connecting rods, and a larger 735 cfm Holley carburetor.
All things considered, the 428CI Cobra Jet's output was officially rated at 335 horsepower. However, it is well known that these numbers were greatly understated. In fact, the Cobra Jet's true output is said to have easily exceeded the 400 horsepower mark.
289CI Windsor HiPo (1965-1967)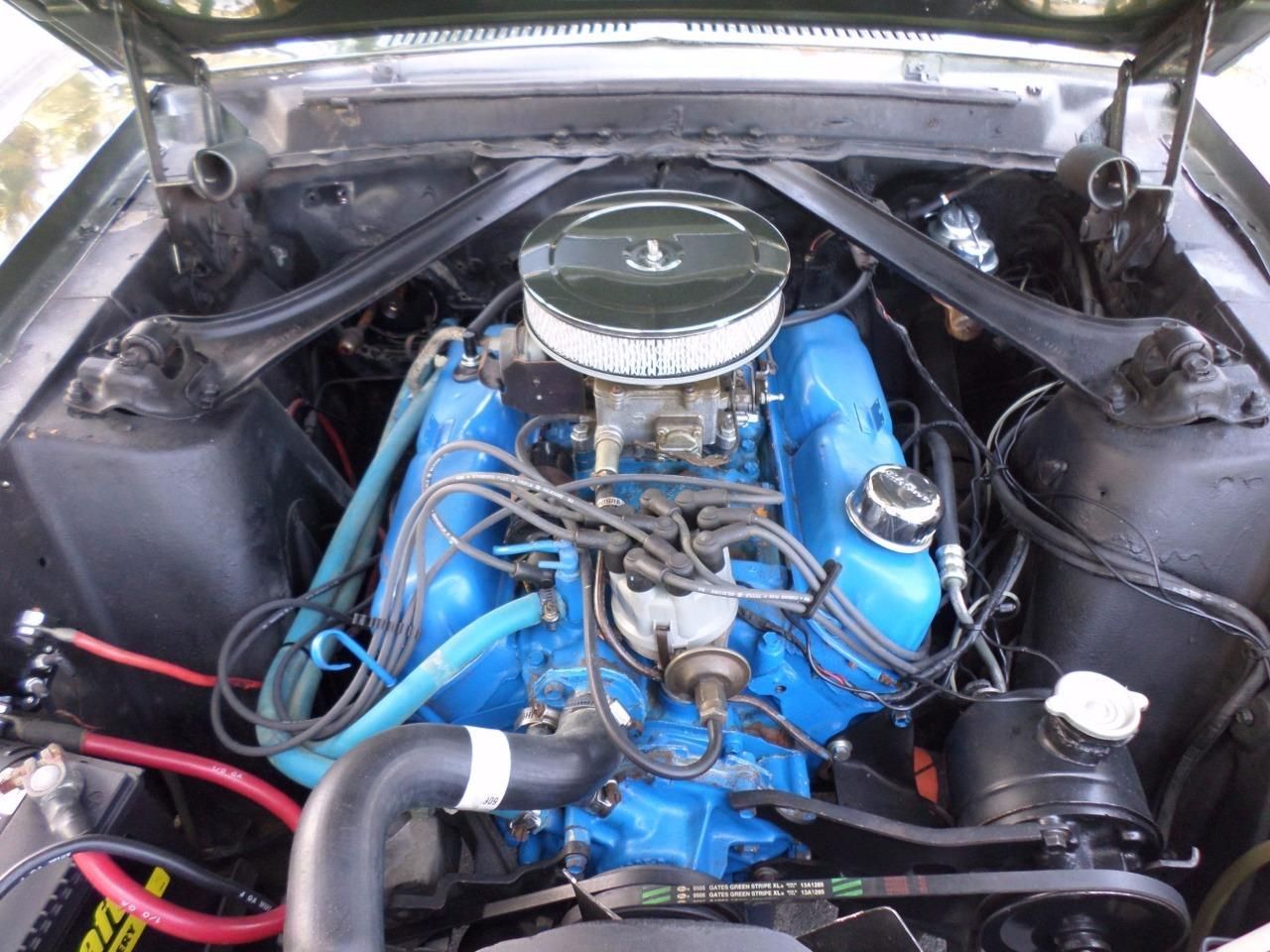 No tale of the Mustang's performance superiority would be complete without discussing the 289 CID Windsor V8. By 1965, Caroll Shelby had already jumped headlong into the idea of building a race-worthy Mustang for the masses. To accomplish this goal, Shelby equipped the GT350 with a high-output version of the already immensely popular 289CI Windsor small-block. By this time, the Windsor, in various forms, had already become a staple of Ford production.
In its high output form, the 289CI small-block came fitted with custom exhaust headers, an aluminum intake manifold, and a larger-than-stock 715 cfm carb. This engine produced 306 horsepower, along with 329 lb.-ft. of torque.
Boss 302CI (1969-1970)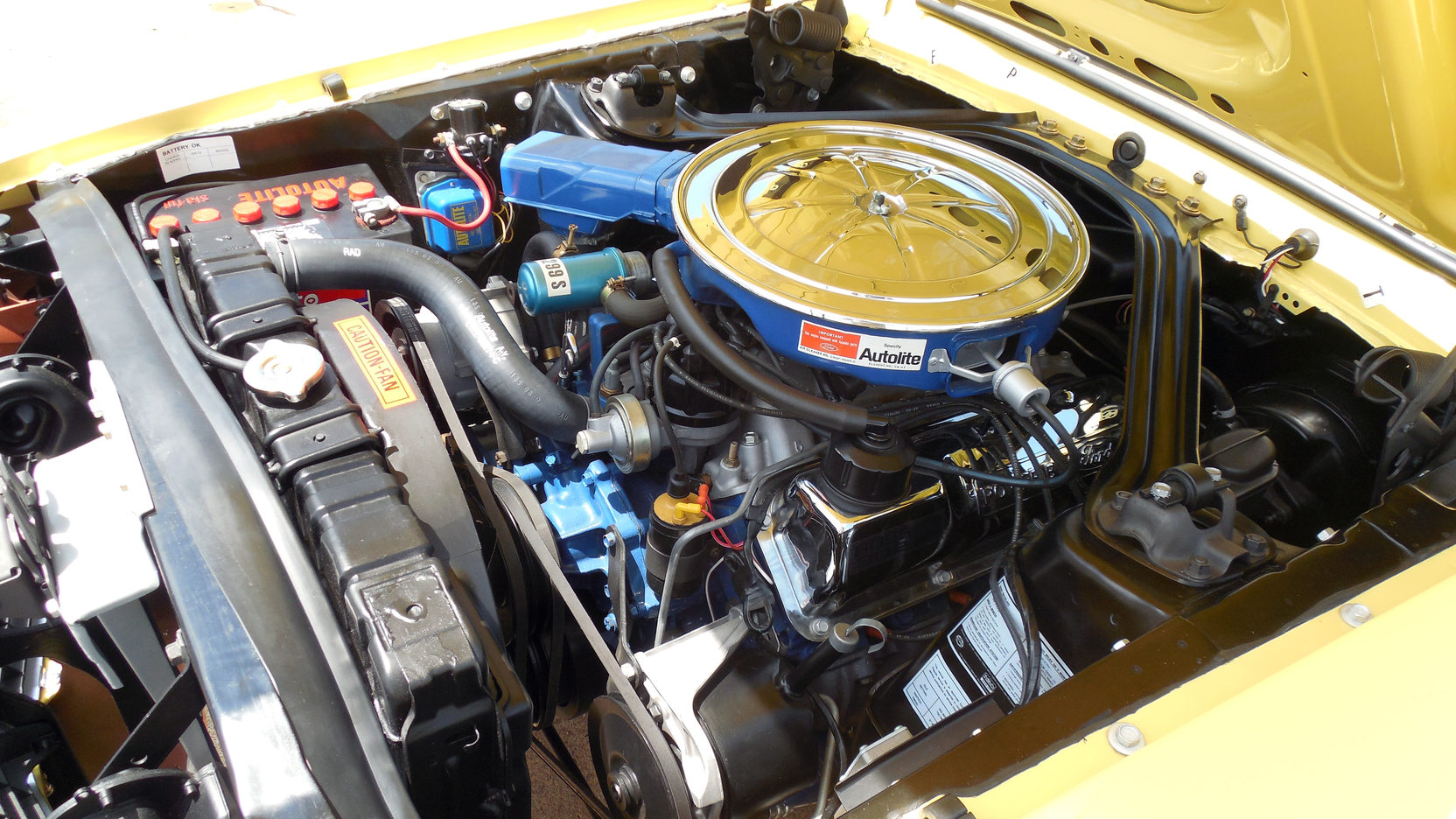 The Boss 302CI was initially designed for use in Trans-Am racing. In fact, the 302CI was greenlighted for production, in a bid to reach compliance with racing homologation standards of the day. In actuality, the Boss 302CI was technically a pairing between a Windsor engine block and newly-designed free-breathing cylinder heads. Ironically, these same heads would go on to become standard of the 351 Cleveland.
On paper, the Boss 302 officially produced 290 horsepower. However, the Boss 302's actual output proved far greater, estimated by most to be in excess of 350 horsepower. Much of this performance came courtesy of an all-new rotating assembly, and 780 cfm Holley 4-barrel carb.
Shelby Supercharged 5.8L (2013-2014)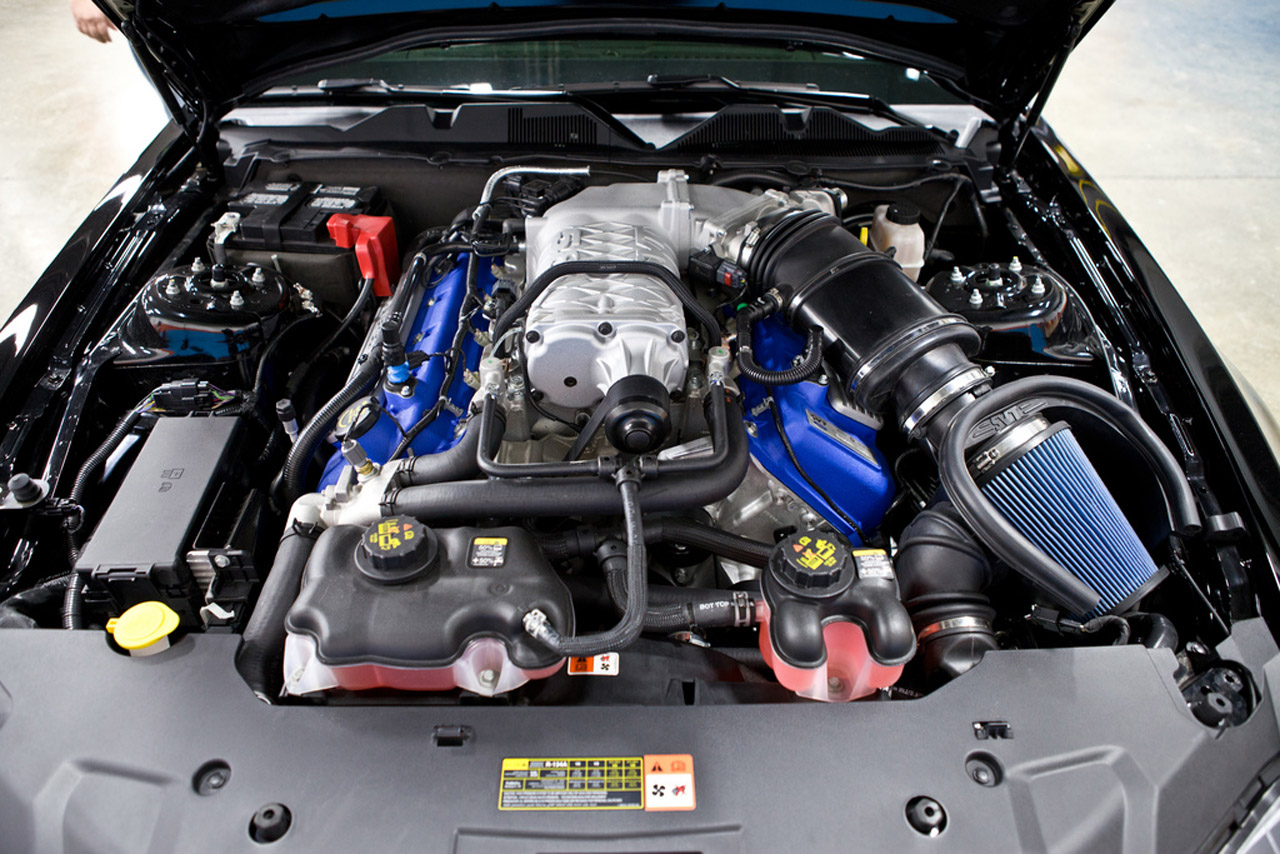 When fast is simply not fast enough, the 5.8L Supercharged Shelby "Trinity" is ready and waiting. This historic V8 served as the powerplant of choice for the 2013-2014 Mustang GT500 and was anything but shy on power. In fact, at the time of its release, the Trinity V8-equipped Mustang GT500 was one of the fastest production cars to have ever graced the showroom floor. However, this engine proved to be short-lived and was ultimately dropped from production during the latter portion of 2014.
During its prime, the 5.8L Trinity V8 posited some staggering performance figures. The 5.8L – equipped GT500 was capable of producing 662 horsepower and 631 lb/ft of torque. This heightened performance came courtesy of a 9.0:1 compression ratio, along with the use of an Eaton TVS supercharger.
Coyote 5.0L (2011-Present)
In 2011, Ford expanded upon its line of modular engines, with the introduction of the "
The 5.0L Coyote was derived from the same architecture as Ford's earlier 4.6L and 5.4L modular engines. However, this engine did not reach true maturity until 2018, at which point it was equipped with a high-pressure direct injection fuel system. During this third-generation update, the Coyote's also received larger intake and exhaust valves, as well as a new high-performance camshaft.
In its latest format, the 5.0L Coyote V8 churns out 460 horsepower, along with 420 lb.-ft of torque, easily becoming one of the most formidable engines within Ford's current lineup. Today, the Coyote is still used as a standard engine within Mach 1 production.
Power On-Demand
Even though the Mustang did not begin life as a thoroughbred racer, Ford's pony car quickly morphed into a performance car for the masses. Due in large part to the visions of such luminaries as Carrol Shelby, the Mustang quickly cultivated an undeniable performance pedigree. Today, the Ford Mustang has gained a reputation for being every bit as potent of a performer as any other sports performance vehicle – foreign or domestic.