Even with a passing glance, most could tell that the Shelby Super Snake was something to behold, upon its initial release in 1967. The Super Snake, in many ways, was Carrol Shelby's pet project, through which he explored the bounds of what a Mustang could, and should be, in terms of performance. By all accounts, Shelby seemed to have found what he was looking for.
Today, the Super Snake retains its iconic status, proving just as formidable, if not more so, than it was during the line's original iteration. Case in point, the 2020 Shelby Super Snake, complete with 825 horsepower thundering beneath its hood. This custom Shelby creation was largely in a league all its own and served as the bar by which all other American performance cars were judged.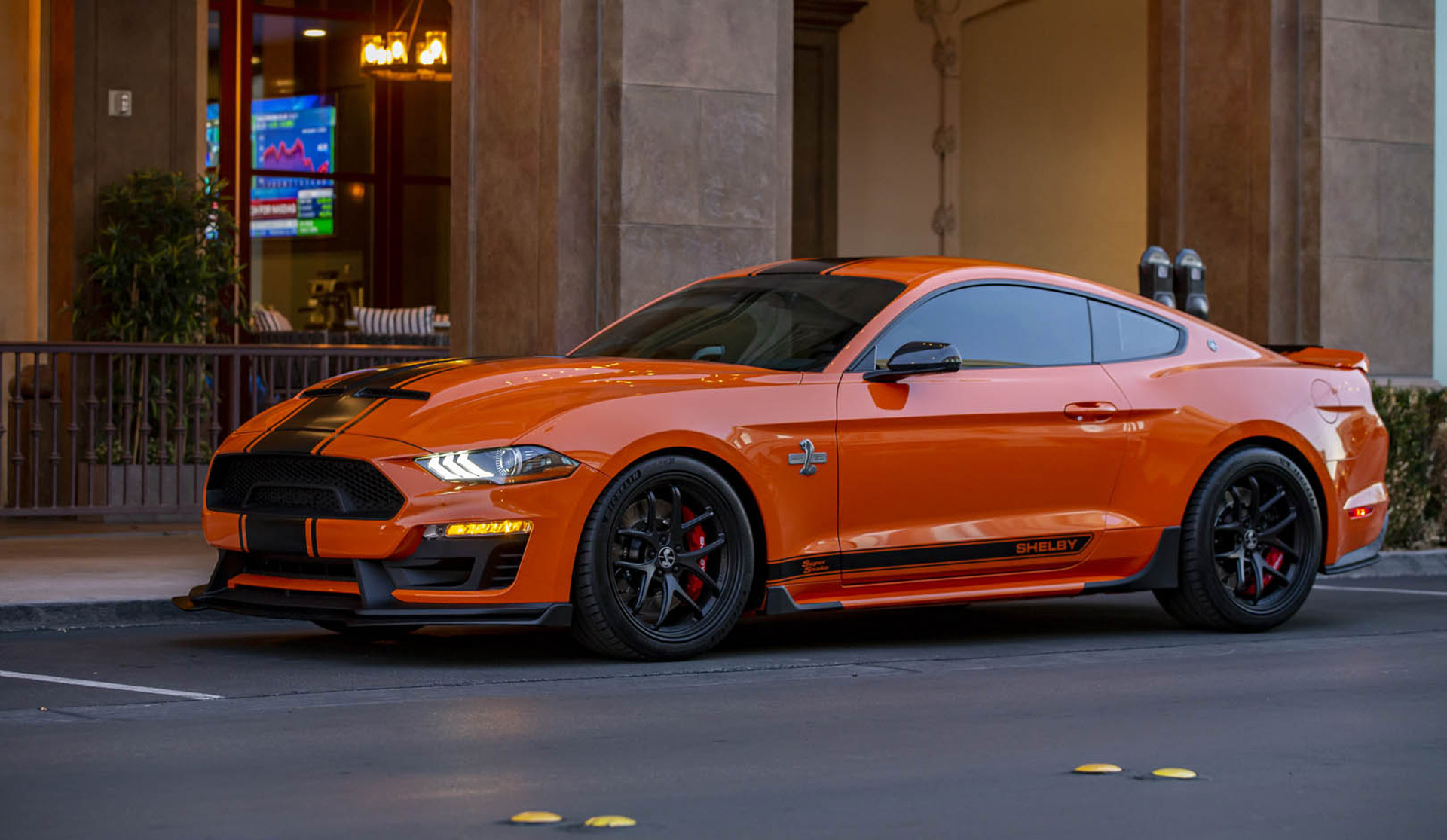 Plentiful Performance
The 2020 Shelby Super Snake was motivated by a supercharged 5.0-liter V8, which proved more than capable in this application. In its base form, this engine came equipped with a Ford Performance supercharger, which enhanced its total output to 710 horsepower.
However, those with a need for speed and deep enough pockets could opt for the addition of a high-volume Whipple supercharger. When optioned in this manner, the Super Snake's 5.0-liter V8 was capable of churning out 825 horsepower, while posting 0-60 MPH times of only 3.5-seconds.
Of additional note, is Shelby's usage of a high-performance cooling kit, which included a larger radiator and high-volume intercooler. A minimally restrictive, custom Borla cat-back exhaust system also came standard for the 2020 model year.
The Super Snake could be ordered with either an automatic or manual transmission. Cars equipped with a manual transmission came fitted with a single-piece driveline, while those featuring an automatic transmission came standard with a high-performance transmission cooler.
Additional technical modifications to the Super Snake included the addition of a Ford Performance Track Handling Package, performance half-shafts, and a short-throw shifter. The Super Snake was also equipped with a Wilwood brake kit, which included 6-piston front calipers, 4-piston rear calipers, and drilled/slotted rotors.
Additional Highlights
As one would expect those at Shelby American also took the opportunity to restyle the Super Snake, at any point that they saw fit. This included the addition of a new front fascia, hood, rocker panels, grille, rear spoiler, rear tail panel, and rear diffuser. The Super Snake's windows also received custom tint.
The Super Snake retained its customary striping, bother over-the-top, as well as along its rocker panels. This custom Mustang was also easily distinguished, due to its featured badging, which could be found at multiple points around the vehicle's exterior, perhaps most noticeably to the rear of each front fender.
Inside, the 2020 Super Snake also received a number of upgrades, at the hands of Shelby American. Some of the most notable of these upgrades included the addition of Shelby-trim, custom leather seats, signature floor mats, and revised door sill plates. Also present was a set of custom gauges.
One Mean Snake
For those who demand performance superiority, there are likely few better cars to be at the helm of, than the 2020 Shelby Super Snake. After all, who does not get excited at the prospect of 825 horsepower, awaiting the next stab of the accelerator pedal? By all accounts, the 2020 Super Snake earns every ounce of attention that it receives.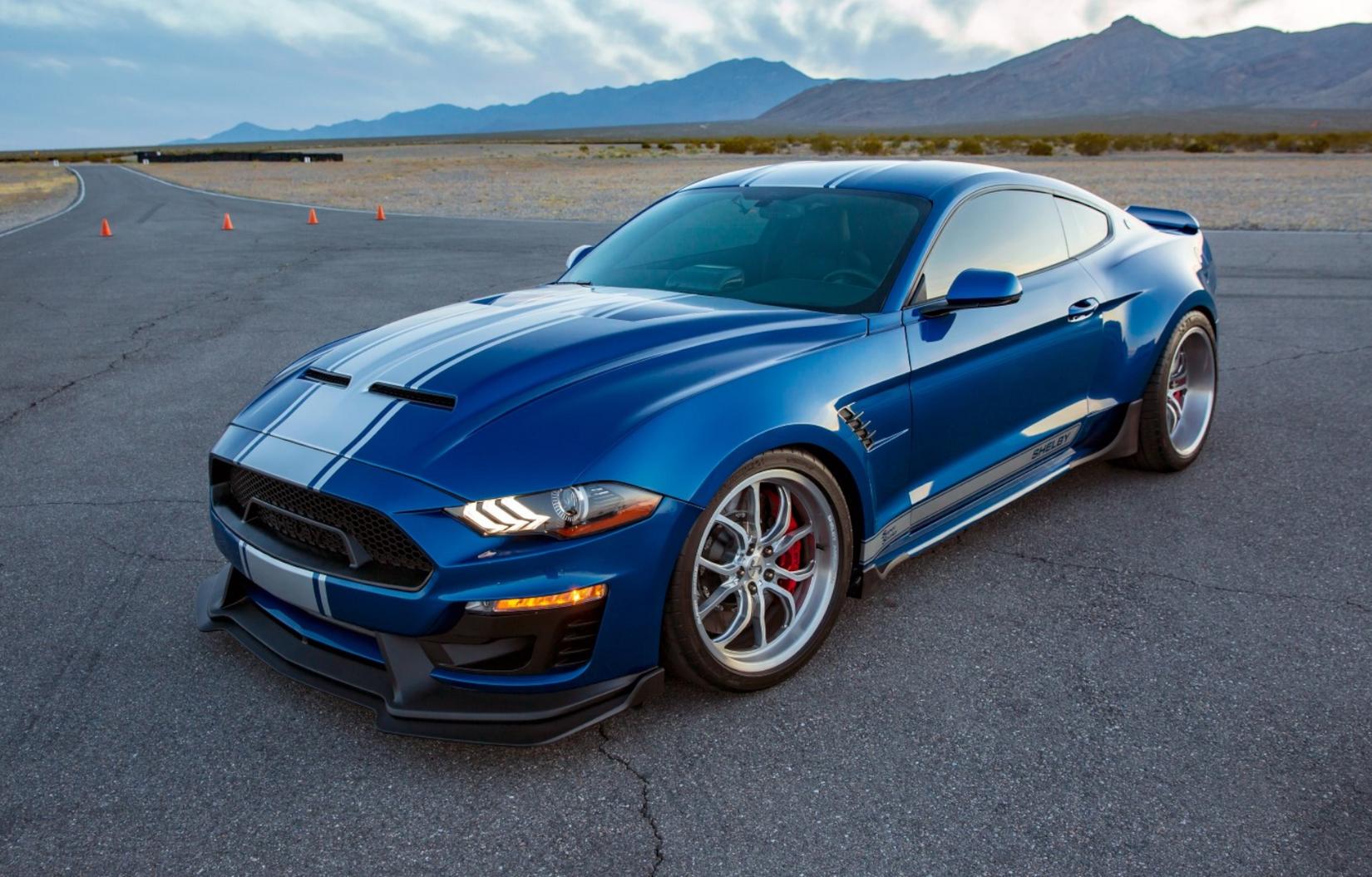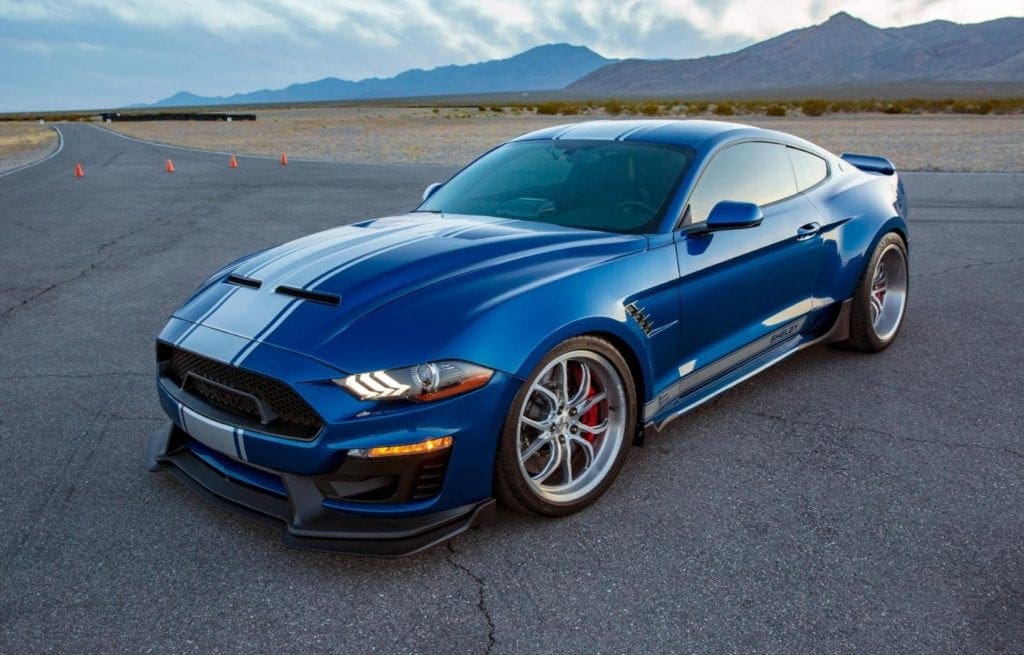 2020 Shelby Super Snake Specifications
Engine
5.0L Supercharged V8
Horsepower
710/825 horsepower
Torque
625 lb-ft torque
0-60 MPH
3.5 sec
Quarter Mile Time
11.5 sec
Weight
4,080 lbs
Base Price 
Starts at $123,295
Production Numbers
30 of each bold color combination

300 overall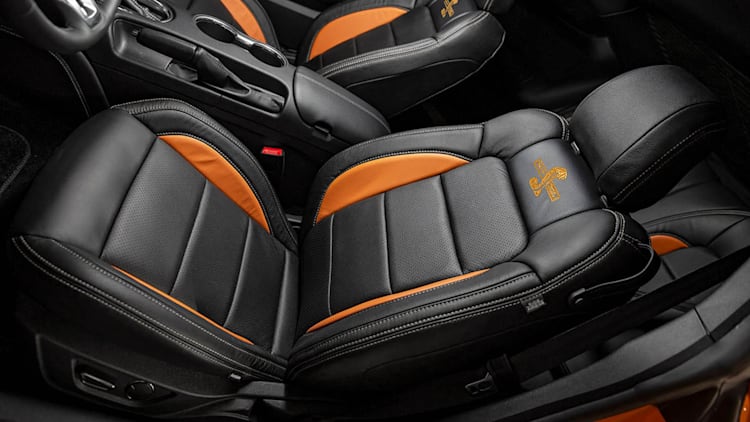 Available Exterior/Interior Colors
The 2020 Shelby Super Snake was available in Twister Orange, Rapid Red, Velocity Blue, Grabber Lime, Ford Performance Blue, Shadow Black, Magnetic, Iconic Silver, Kona Blue, Race Red and Oxford White, all with Smoky Black interiors.
They also introduced three retro color combinations: Shadow Black with Green stripes and Green interior accents, Green Lime with Black stripes and Green interior accents, and Twister Orange with Black stripes and Orange interior accents.
2020 Shelby Super Snake Mustang Video
We found a great video of the 2020 Shelby Super Snake.