2020 Shelby GT500SE
Shelby American is pushing the latest generation Shelby GT500SE supercar to new levels. As the first Carroll Shelby Signature Edition version for this model, the car delivers sizzling styling, razor sharp handling and an additional 40 horsepower.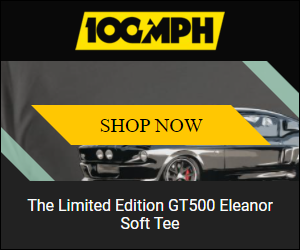 Shelby GT500SE boasts 800+ street legal horsepower on pump gas
100 of each Carroll Shelby Signature Edition package will be available per model year worldwide through Shelby American
Each car includes a donation to the Carroll Shelby Foundation
"First 15" offer includes special access and perks
The cars will also include other ownership benefits including entry into Team Shelby, a donation to the Carroll Shelby Foundation and more. A host of options, including the popular widebody package will also be available including a "First 15" package.
"Both the Ford Shelby GT350 and Shelby GT500 are world-class sports cars with spectacular performance," said Gary Patterson, president of Shelby American. "Our limited-edition Carroll Shelby Signature Edition packages are designed to build on their amazing capabilities to deliver an even more aggressive, refined and exclusive version of the two spectacular cars. They're exceptionally handsome and deliver dazzling performance mile after mile, lap after lap. Plus, the Shelby GT500SE will be eligible for further upgrades by Shelby American in the future."
The 2020 Shelby GT500SE will boast an additional 40+ horsepower, fully functional dry carbon fiber hood, new wheels, tires, suspension tuning, interior, badges, stripes and more.
"We integrated a new pulley and coolers so the 5.2-liter V8 churns out over 800 horsepower on 93 octane pump gas," said Vince LaViolette, Shelby American Vice President of Operations and Chief of R&D. "We lowered the car with more track-focused springs that match a new aggressive suspension tune. Then we cut 30 pounds off the top of the Shelby GT500SE with the ultra-light dry carbon fiber hood, which is also much stronger and lighter. An optional wide body modification is even available for the serious driver.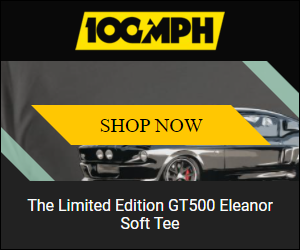 Shelby GT500SE Specifications
Retail MSRP: $29,995 (not including the base 2020 Shelby GT500)
Performance
800+ horsepower* 5.2L V8
Performance Supercharger pulley
Performance half shafts
High volume supercharger intercooler
High volume supercharger heat exchanger
Front and rear springs
Front and rear sway bars
Suspension recalibration
Caster camber plates
20×11 and 20×11.5 rear wheels
Extended and hardened wheel studs
Performance spec tires
Interior/Exterior
Dry carbon fiber, ventilated hood
Hood struts and "SHELBY" hood locks
Billet engine caps
Shelby stripes and badges
Leather seat recovers
CSM numbered engine and dash plate
Optional Features
Shelby Wide Body
Painted Stripes
Shelby Carbon Fiber Package (late availability)
Rear seat delete with harness bar
Michelin Sport Cup 2 performance tires
First Fifteen Factory Deliver
*Horsepower rating based on use of 93-octane fuel
First 15 Package
Buyer receives one of the first fifteen CSM numbers
Invitation to a party at SAI in their honor
One free night's stay at the "D" Las Vegas Casino and Hotel to visit Shelby American*
Exclusive items

Shelby hat, keychain and shirt
Photo of owner's car with Gary Patterson and Vince LaViolette and autographed by them
Car listed in the official Shelby Registry
Framed Registry certificate
Team Shelby Full membership package
Monroney signed by Aaron Shelby
Certificate for being one of the First 15
Shelby GT500SE Pictures