Since 2015, Shelby American has paid tribute to its late founder with its line of SE productions. These commemorative models included the GT350SE and GT500SE, both of which were largely representative of the same design principles exercised by Carroll Shelby in his original designs, some 50-plus years prior. During each year of production, only 100 GT350SE and GT500SE were made available to the public, on a first-come, first-serve basis.
The GT500SE, like the original GT500 before it, was designed with absolute power in mind. For the 2020 model year, Shelby American enhanced the GT500SE's output even further, while also implementing a host of suspension modifications in a bid to improve handling. The culmination of these factors rendered a modern-day classic, not unlike the Shelbys of old.
Legendary Performance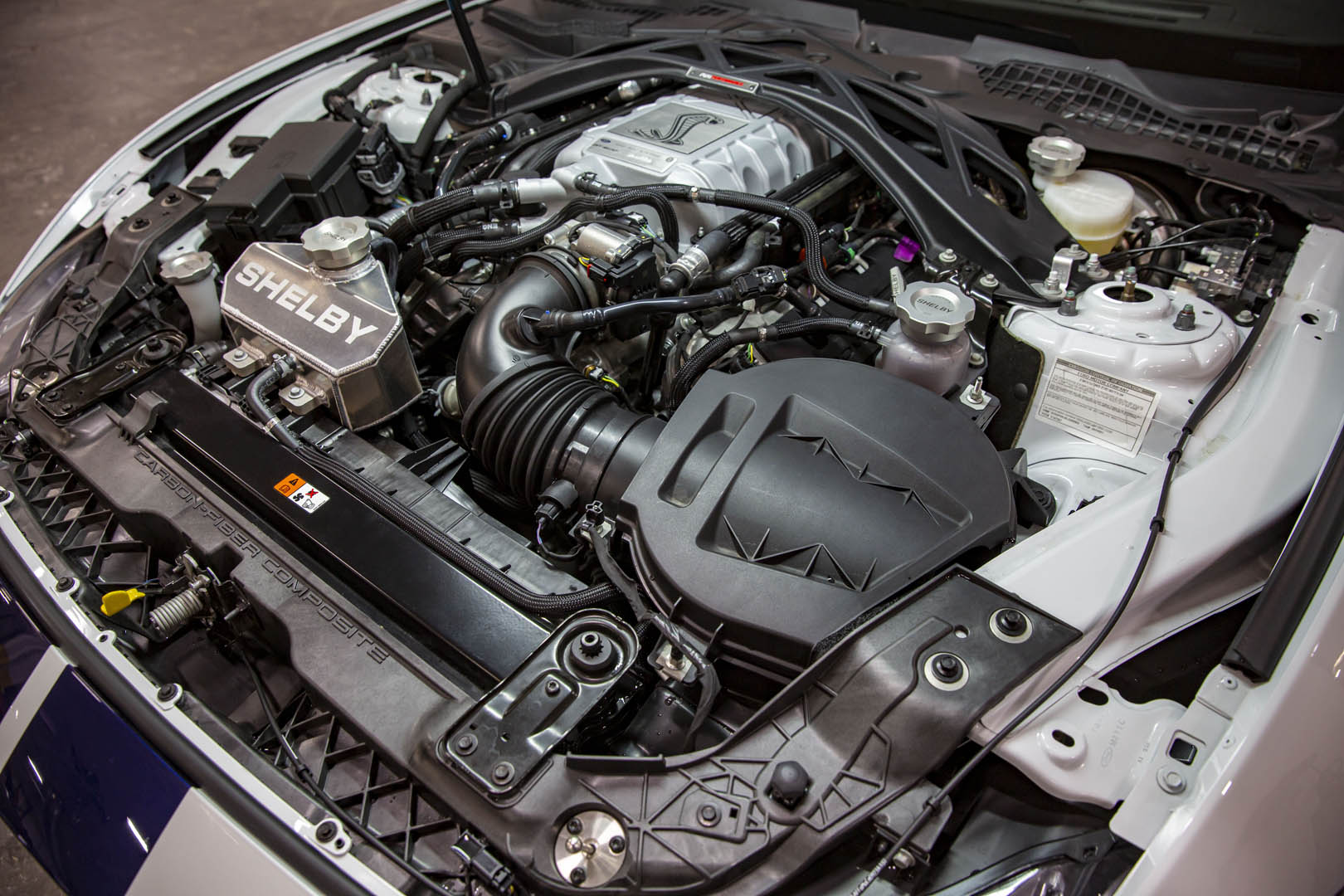 The GT500SE featured a 5.2-liter V8, equipped with a Ford Performance supercharger. For the 2020 model year, Shelby fitted the GT500SE's supercharger with a revised pulley, which Shelby American claimed as the reason behind the model's 40 horsepower gain over the prior year's offering.
Additional engine modifications include the introduction of a much larger, high-volume intercooler, as well as an improved heat exchanger. This powerplant was also paired with a minimally restrictive Borla cat-back exhaust system.
The GT500SE was also the recipient of a revised suspension system, which ultimately lowered the car's ride height, imparting greater stability and cornering capabilities. Such modifications included the use of new front/rear springs, as well as redesigned front/rear sway bars. Performance caster camber plates were now also considered standard fare.
"We integrated a new pulley and coolers so the 5.2-liter V8 churns out over 800 horsepower on 93 octane pump gas," said Vince LaViolette, Shelby American Vice President of Operations and Chief of R&D. "We lowered the car with more track-focused springs that match a new aggressive suspension tune."
Blast From The Past
The GT500SE featured several cosmetic upgrades, a few of which also served a functional purpose. The most notable of these modifications include the introduction of a dry carbon ventilated hood, which was intended to cut heft, thereby reducing the car's final curb weight. This hood featured signature-series hood pins/locks, not unlike those found on prior Shelby offerings.
Also of note, was the GT500SE's Shelby badging, which could be found in several places along the vehicle's exterior. Additionally, the 2020 GT500SE retained its signature striping from the year prior, which ran the length of the vehicle, as well as along its rocker panels.
Inside, the GT500SE featured new leather recovers, which included custom Shelby embroidery work. The car's floor mats also featured custom embroidery work of the same nature. To validate their authenticity, each GT500SE was fitted with a sequential placard along its dash line.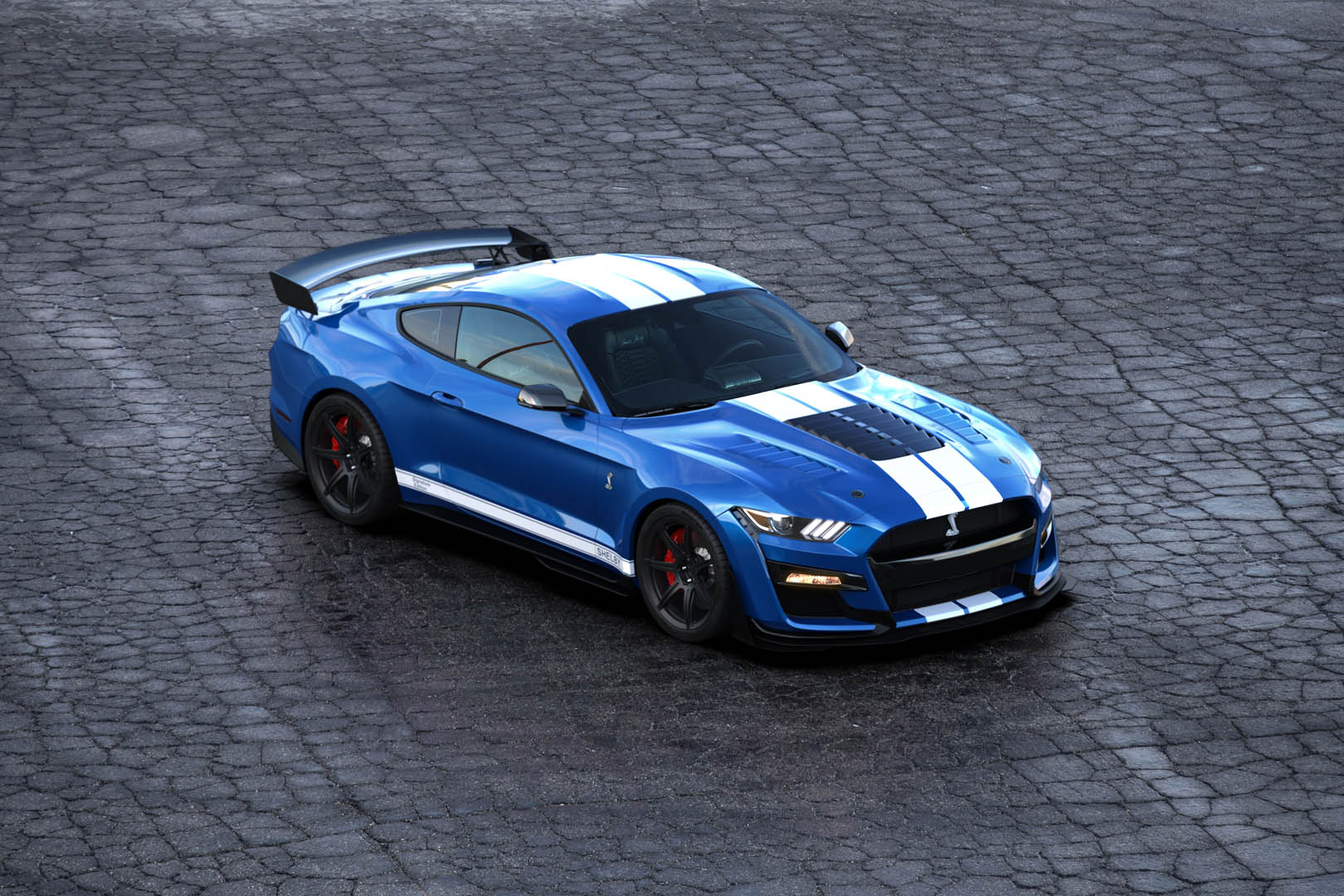 As Potent As Ever
Upon the GT500SE's release, those at Shelby American reaffirmed the GT500 line's place at the top of the pecking order. With 800-plus horsepower on tap, this commemorative Shelby packed enough of a punch to satisfy even the most discerning of performance buffs. The GT500SE has also proved quite collectible, due to its relative scarcity, in relation to other Shelby models.
2020 Shelby GT500SE Specifications
| | |
| --- | --- |
| Engine | 5.2L Supercharged V8 |
| Horsepower | 800 horsepower |
| Torque | 625 lb-ft torque |
| 0-60 MPH | 3.6 sec |
| Quarter Mile Time | 11.4 sec |
| Weight | 4,370 lbs |
| Base Price  | $101,490 including base GT500 |
| Production Numbers | 100 |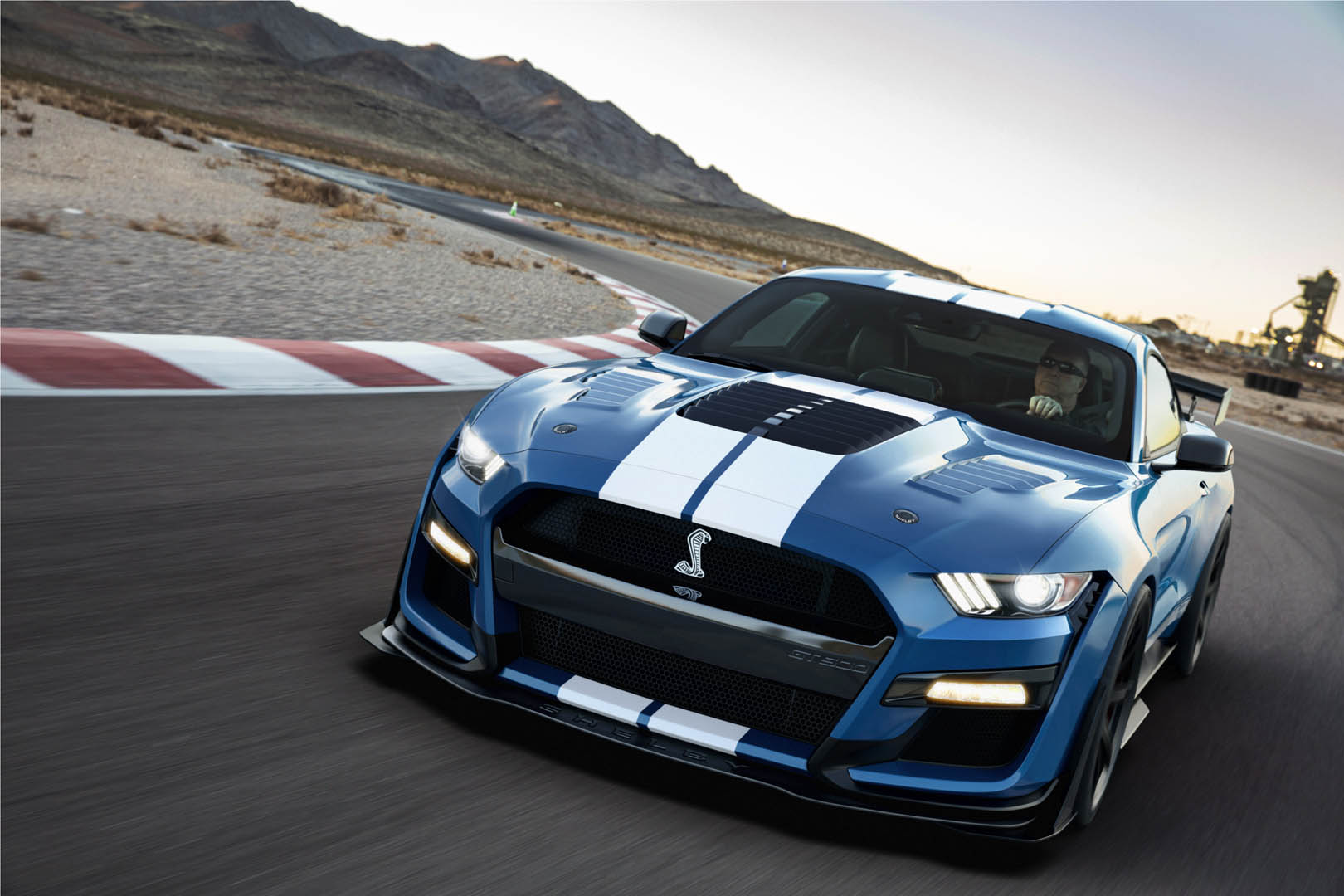 Available Exterior Colors
The 2020 Shelby base GT500 that the SE package is added to is available in Twister Orange, Rapid Red, Velocity Blue, Grabber Lime, Ford Performance Blue, Shadow Black, Magnetic, Iconic Silver, Kona Blue, Race Red and Oxford White. Twister Orange and Rapid Red are available at a premium price.
Available Interior Colors
The 2020 Shelby GT500 interior is available in ebony black with smoke gray accents.
2020 Shelby GT500SE Mustang Video
We found a great video of the 2020 Shelby GT500SE.