For the die-hard Mustang fan and collector, there are likely few better cars to own than a special edition GT, dedicated to none other than Carrol Shelby. Since 2015, Shelby American has produced the GT350SE, which pays tribute to the late Shelby. However, the 2020 GT350SE was especially collectible, due to its additional distinction as a 55th Anniversary model, complete with accompanying badging.
The 2020 GT350SE was a technical masterpiece, handling flawlessly in even the most demanding of conditions, while also being more than capable of covering ground in a straight-away. In essence, the GT350SE was forged upon the very ideas brought forth by Carrol Shelby, nearly six decades prior.
Commemoration For A Cause
The 2020 GT350SE was produced in strictly limited numbers, with only 100 total units being sold. Proceeds from each GT350SE sold benefitted the Carroll Shelby Foundation, which assists those fighting various life-threatening ailments. The organization also provides educational funding for children in various communities.
"The Carroll Shelby Foundation was very important to my grandfather, so I'm proud that cars bearing his personal signature will directly benefit his charity," said Aaron Shelby, Co-President of the Carroll Shelby Foundation. "Because Carroll cared so deeply about enthusiasts, each car includes membership in Team Shelby, the club he established many years ago. We believe that Team Shelby is the heart of the Shelby community and the Carroll Shelby Foundation is its soul."
Back To The GT350's Roots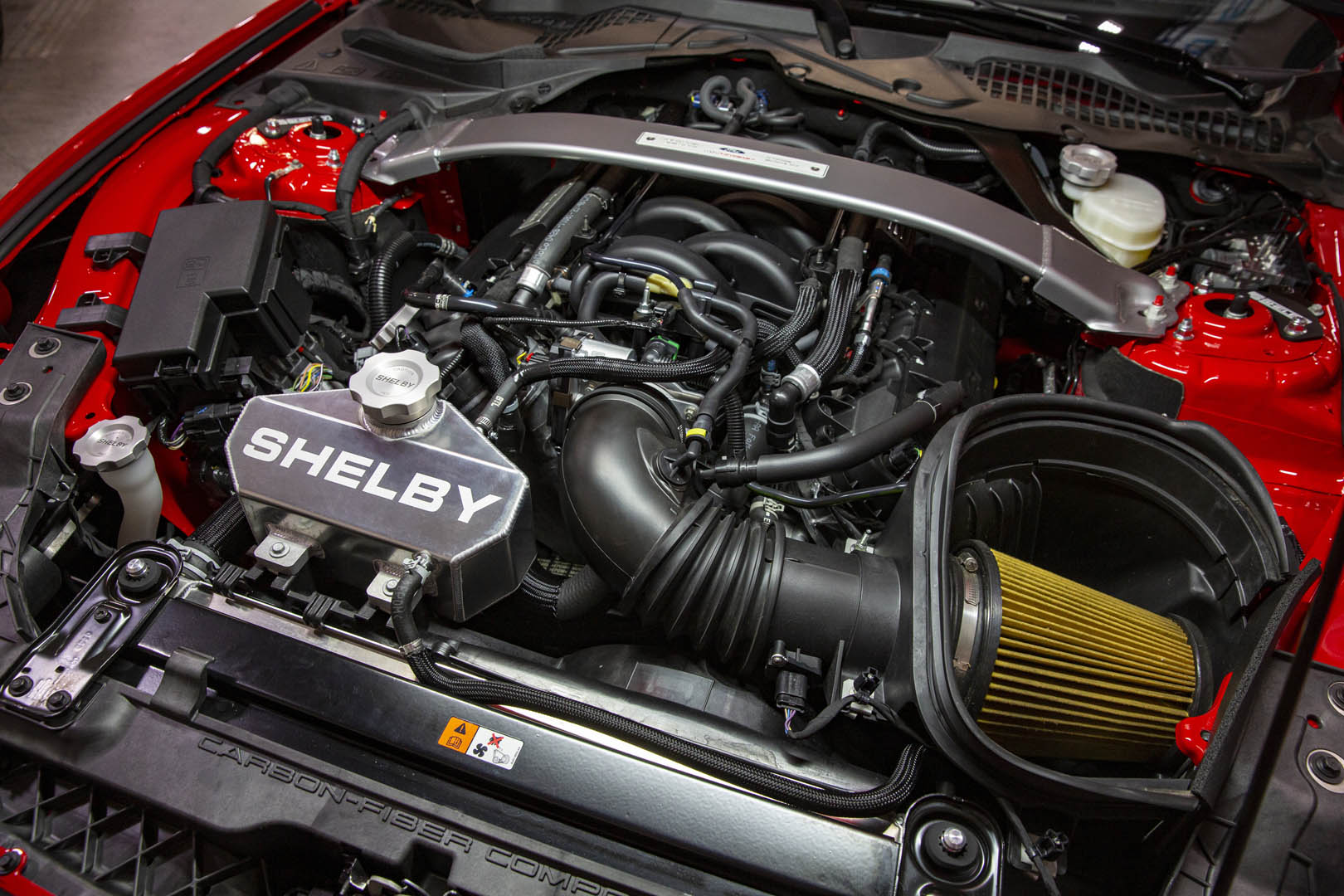 When Carroll Shelby designed the original GT350, he intended it to be a curve-hugging, high-performance car, more than capable of competing against any race car to have ever spent time on the track. When designing the GT350SE, Shelby American returned to the GT350 program's roots.
Though the GT350SE retained a largely stock powerplant, the car did feature a wealth of steering/suspension-related modifications. Some of the most notable of these modifications included the introduction of revised front/rear springs, front/rear sway bars, and adjustable caster/camber plates.
The GT350SE was fitted with a set of performance spec tires, though consumers could opt for a set of Sport Cup 2 tires as well. These tires were mounted to one-piece forged wheels (19X10.5 front, 19X11 rear), produced by the Carroll Shelby Wheel Company.
Special Edition Interior
A number of cosmetic modifications were made to the GT350SE, including the introduction of 55th Anniversary badging throughout the vehicle. Prior to this year, all cars within this line featured GT350SE badging, while 2020 models carried badging of both types. Specialty Shelby Striping was also implemented.
Not to be forgotten, the GT350SE's interior also featured a few subtle revisions. The car's seats were cloaked with leather seat covers, while the seatbacks themselves featured Carrol Shelby signature embroidery work.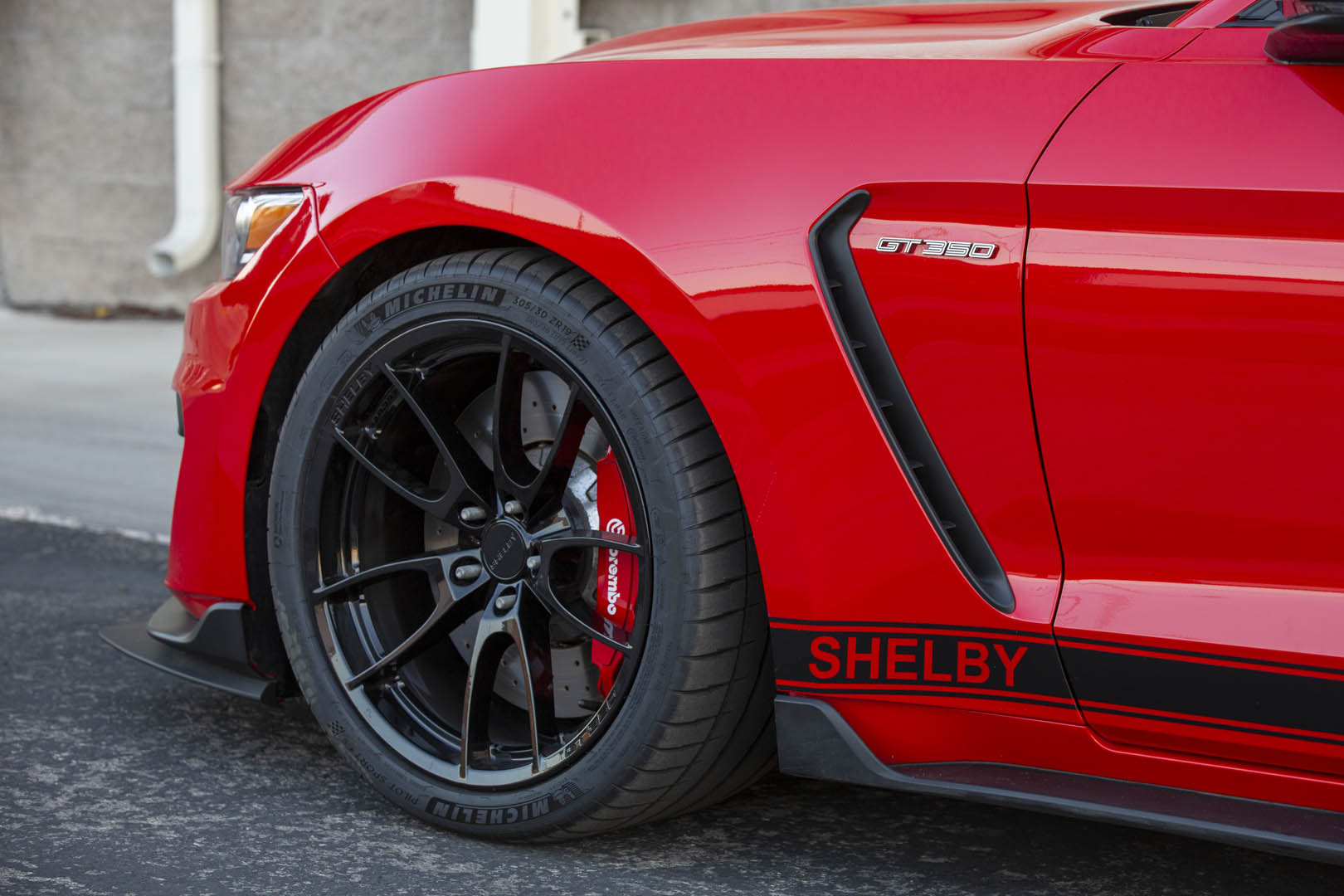 Paying Tribute
Carroll Shelby was a true luminary of automotive design and is quite possibly responsible for a significant amount of the Mustang's continued success throughout the decades. The GT350SE pays tribute to this fact, representing many of the same principles of design that Shelby clung to when producing the original GT350 some 55 years prior.
2020 Shelby GT350SE Specifications
| | |
| --- | --- |
| Engine | 5.2L Supercharged V8 |
| Horsepower | 526 horsepower |
| Torque | 429 lb-ft torque |
| 0-60 MPH | 4.2 sec |
| Quarter Mile Time | 12.3 sec |
| Weight | 3,398 lbs |
| Base Price  | $9,995 plus base model GT350 |
| Production Numbers | 100 |
Available Exterior Colors
The 2020 Shelby GT350SE was available in Twister Orange, Rapid Red, Velocity Blue, Grabber Lime, Performance Blue, Shadow Black, Magnetic, Iconic Silver, Kona Blue, Race Red, and Oxford White.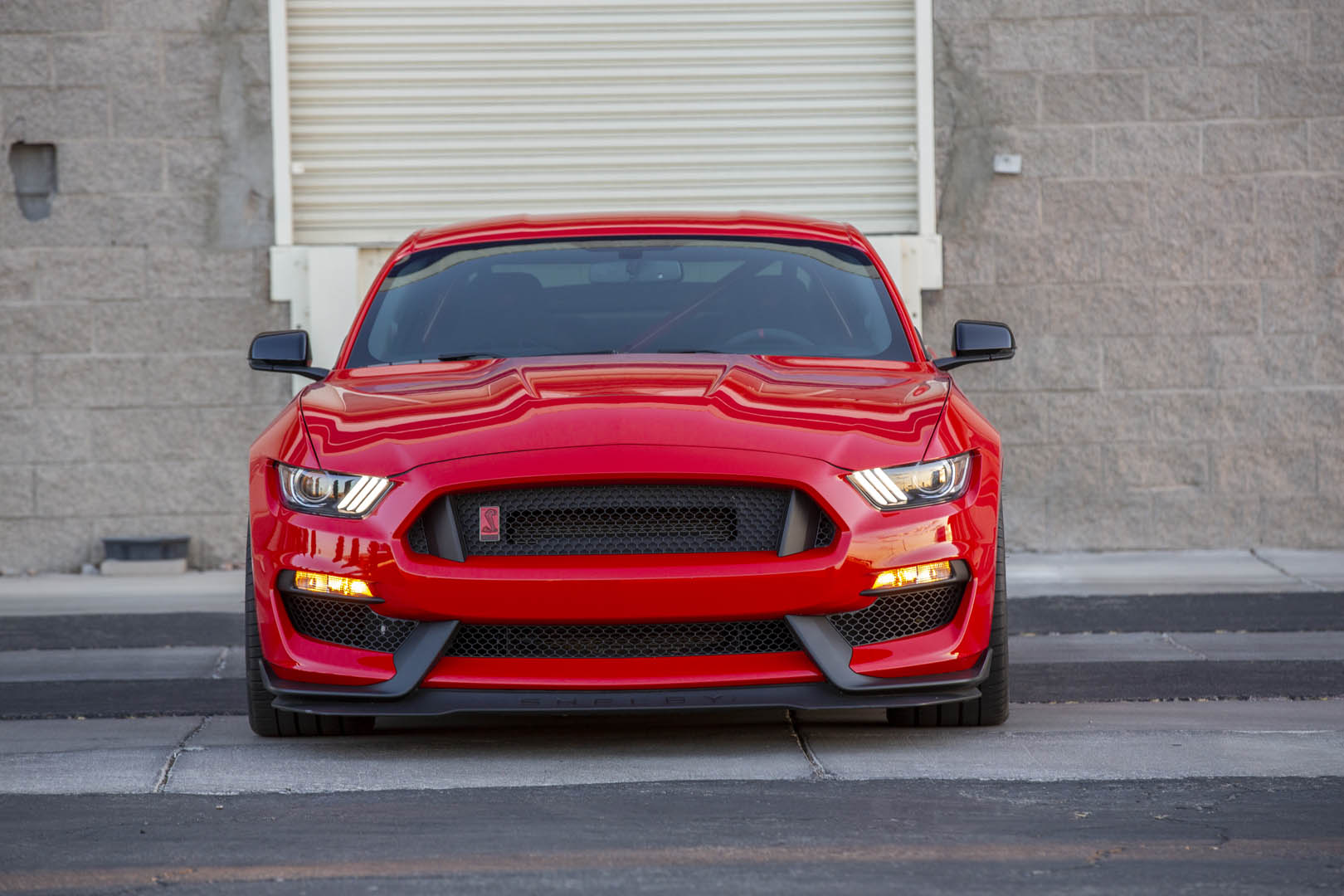 Available Interior Colors
The 2020 Shelby GT350SE interior was available in Ebony with either dark slate or red accents.
2020 Shelby GT350SE Mustang Video
We found a great video of the 2020 Shelby GT350SE.