2019 Ford Mustang Shelby Super Snake
The 2019 Super Snake is a carryover from the 2018 model.
All Super Snake Mustangs are fitted with the Ford Performance 710-horsepower supercharger finished in black as standard. To make sure that the Super Snake can handle the heat generated by 710 hp, the engineers at Shelby American have fitted it with the external cooling upgrade, which consists of a new radiator, aluminum tank, and heat exchanger. Performance half shafts, transmission cooling (automatic transmission only), short-throw shifter, one-piece drive shaft (manual transmission only), and a Ford Performance exhaust completes the drivetrain upgrades.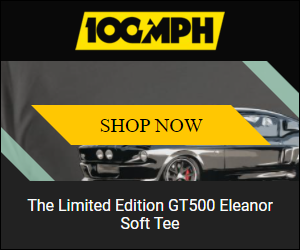 Outside, the Shelby Mustang is fitted with a new front bumper, hood, grilles, rocker panels, front splitter, rear spoiler, rear tail panel, rear diffuser and more. When it comes to wheels and tires, the Shelby Super Snake is fitted with 20-inch forged aluminum wheels on all four corners and can be painted in either black or bright. Regardless of the color choice, the rims are wrapped with Shelby performance spec tires. In order to bring the snake-bitten Mustang to a standstill in short and safe distance, the braking system has been overhauled with Shelby by Brembo brakes, which consists of red six-piston calipers up front and four-piston calipers at the rear, according to Shelby.
The optional list of upgrades consist of an 800 horsepower Whipple supercharger in polished finish, painted stripes, matching car cover, Shelby wide-body package, and Shelby by Penske track suspension. When upgraded with the 800-hp supercharger, Shelby American engineers say that the Sup
Performance
Ford Performance 710HP supercharger (black)
Shelby extreme cooling (radiator, aluminum tank, heat exchanger)
Performance half shafts
Transmission cooling (automatic only)
Short throw shifter
One-piece drive shaft (manual only)
Ford Performance wheel studs
Ford Performance track handling pack
Ford Performance exhaust
20" forged aluminum wheels, black or bright
Shelby performance spec tires
Shelby by Brembo brake system (Red, 6 piston front, 4 piston rear)
Shelby exclusive brake & bearing duct cooling system
Exterior
Shelby engineered body components: (Includes front fascia assembly, hood, grilles, rockers, front splitter, rear spoiler, rear tail panel, rear diffuser, and more)
Striping & badging
Deep tinted windows
Interior
Shelby spec interior upgrade
Floor mats and door sill plates
Gauge cluster with gauges
CSM badging (engine + dash)
Engine cap set
Convertible light bar
Bold Edition
Shadow Black with Green stripes and Green interior accents
Green Lime with Black stripes and Green interior accents
Twister Orange with Black stripes and Orange interior accents
Optional Features
800+ horsepower supercharger (Whipple, polish finish)
Painted stripes
Matching car cover
Shelby Wide Body package
Shelby by Penske track suspension
Rear seat delete, with harness bar
Pictures