In 1966, Carroll Shelby, along with the Ford Motor Company, revolutionized the automotive rental industry, with the introduction of the GT350-H. This specialty Shelby was produced for Hertz and was offered to consumers as part of the company's Rent-A-Racer program. In 2019, Shelby American jumped headlong into a similar endeavor, with the production of the Shelby GT-S.
The 2019 Shelby GT-S was a limited edition GT-series Mustang, produced by Shelby American, for rental through SIXT Rent-A-Car. Only 21 such Shelbys were produced, one of which was gifted to SIXT's CEO, Sebastian Birkel. With their rental, consumers were able to slide behind the wheel of a true American sports car, complete with a 600-horsepower supercharged V8 beneath its hood.
Performance On-Loan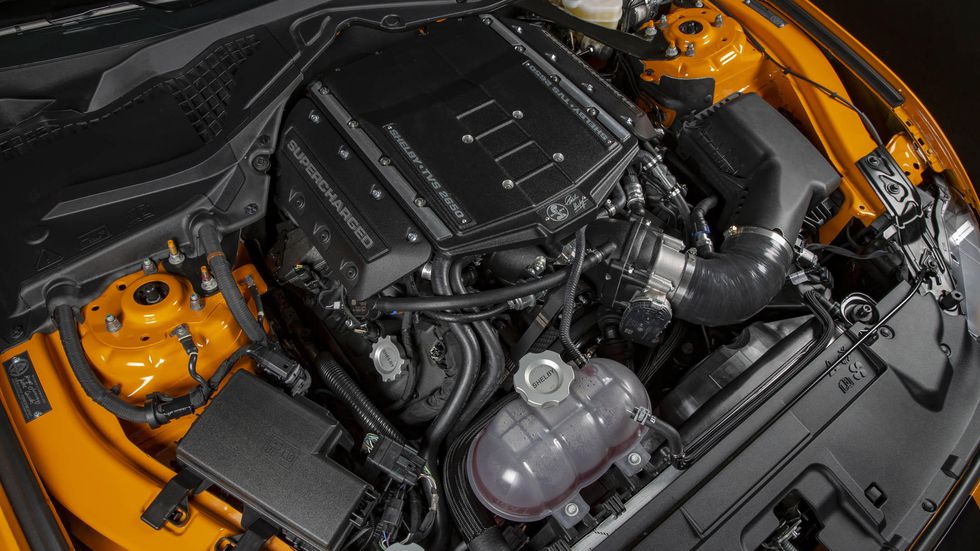 The Shelby GT-S was available for rent in select locations, in Southern California, and Southern Florida, as well as Las Vegas. Those lucky enough to find themselves in these locations were allowed to put the GT-S through its paces for a reasonable daily fee, which was capped at $250.
Once behind the wheel, one was treated to 600-horsepower of pure supercharged bliss. Each GT-S came equipped with a modified 5.0-liter V8 powerplant, complete with a Shelby limited edition supercharger. This power was then directed through a 10-speed automatic transmission, specifically tailored for use in the GT-S.
Additionally, the Shelby GT-S featured a custom suspension package, which was designed to provide responsive handling, while retaining comfortable ride characteristics. The Custom Shelby also came equipped with a set of Wilwood brakes, which included 6-piston front calipers, 4-piston rear calipers and drilled/slotted rotors.
The SIXT Treatment
All SIXT GT-S Mustangs were painted orange and black, to match the rental company's signature colors. These Mustangs also featured SIXT badging, along with Shelby American serial numbers, the latter of which allowed each of the twenty GT-S Mustangs to be entered into Shelby's official registry.
Additionally, the GT-S featured numerous specialty body components, including a custom hood, and grille, as well as Shelby rocker panels. These upgrades further differentiated the GT-S cosmetically, from the stock Mustangs available for rent from competing rental agencies.
Not to be overlooked, the interior of the Mustang GT-S also underwent its share of modification, at the hands of Shelby American. Some of the most notable of these upgrades included the addition of the Shelby signature series upholstery, lighted door sill plates, and embroidered floor mats/headrests.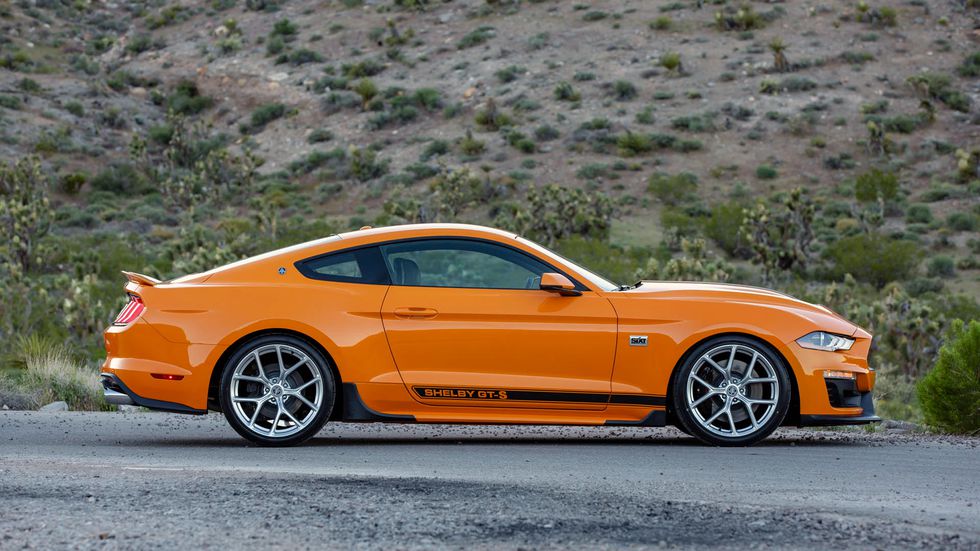 Opportunity Awaits
For many, the purchase of a Shelby Mustang does not fall within the budget, yet the dream of such still remains. However, with the release of the Shelby GT-S, one could spend the weekend living their dream, without incurring a staggering vehicle payment that would last for years to come. In many ways, this scenario was reminiscent of the Rent-A-Racer program that Shelby and Hertz pioneered some 50-plus years prior.
Those wishing to own a Shelby GT-S of their own were also in luck, as Shelby liquidated Mustang's of this make, upon the conclusion of their time on the rental lot. Today, the vast majority of the 20 Shelby GT-S Mustangs produced, are now in the hands of private collectors.
2019 Shelby GT-S Specifications
Engine
5.0L Supercharged V8
Horsepower
600+ horsepower
Torque
510 lb-ft torque
0-60 MPH
3.6 sec
Quarter Mile Time
11.7 sec
Weight
4,020 lbs
Base Price 
$85,900
Production Numbers
21

*Only 20 will be for sale after being retired from rental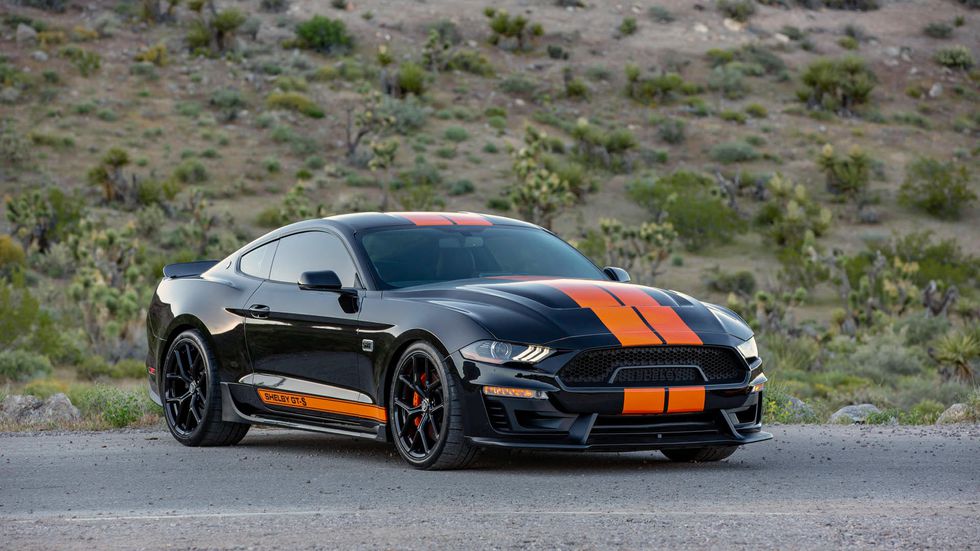 Available Exterior/Interior Colors
Four of the 2019 Shelby GT-S were available in Orange with Black Stripes. The remaining 17 were Black with Orange Stripes. The interior is custom black leather with orange inserts.
2019 Shelby GT-S Mustang Video
We found a great video of the 2019 Shelby GT-S.