2017 Ford Mustang Shelby Super Snake 50th Anniversary Edition
The 50th Anniversary Super Snake was unveiled at the Barrett-Jackson Scottsdale auction. Built to celebrate the 50th anniversary of Carroll Shelby's original high-performance Super Snake, which was released back in 1967, Shelby American revived the name for a new version that it claims can do the quarter-mile in less than 11 seconds. Only 500 of the 2017 models were built with a new lower MSRP, beginning at $69,995, which includes the base Ford Mustang GT.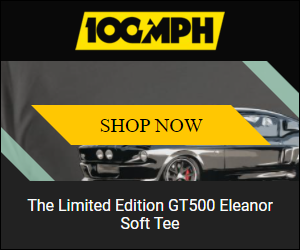 The Super Snake, available with an automatic or manual transmission, begins as a Mustang GT with its 5.0-liter V-8, but a supercharger and tuning kick it up to a claimed 670 horsepower. Pay extra for a Whipple or Kenne Bell supercharger, and Shelby claims the engine will generate up to 750 horsepower. That's the model Shelby uses to establish its performance claims. With an automatic transmission, normal gas-station fuel, and Michelin street tires (not specified), the Super Snake with the optional supercharger can do zero to 60 mph in 3.5 seconds, Shelby asserts, and hit 1.2 g on the skidpad. In our testing, the GT350R did zero to 60 mph in 3.9 seconds, ran the quarter-mile in 12.5 seconds, and pulled 1.10 g on the skidpad.
Shelby upgraded a host of other features on the Mustang as well. The Super Snake has new dampers, anti-roll bars, springs, and bushings. It also has black or polished 20-inch forged aluminum wheels, six-piston Wilwood brake calipers in the front and four-piston calipers in the rear, and upgrade cooling for the brakes and engine.
On the outside, the Super Snake has a new hood, front splitter, grilles, rocker panels, rear spoiler, tail panel, rear diffuser, and lower rear splitter. Shelby also added LED lights, and, most obviously, striping on the top and sides with Shelby Super Snake branding.
Video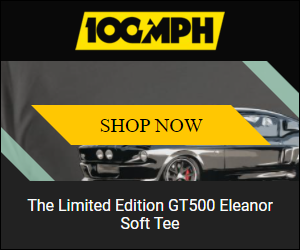 Standard Features
• Ford Performance 670 HP supercharger (standard)
• Ford Performance track handling pack
• Ford Performance exhaust
• 20" forged aluminum wheels, black
• Shelby summer performance spec tires
• Shelby by Wilwood brake system (6 piston front, 4 piston rear)
• Shelby exclusive brake & bearing duct cooling system
Exterior
• Shelby engineered body components: (Includes hood, grilles, rockers, rocker splitters, front splitter, rear spoiler, rear tail panel, rear diffuser, lower rear splitter and more)
• Striping & badging (2017 MY examples receive 50th anniversary badging)
• Exclusive Shelby integrated LED fog / running / turn signal lamp assemblies
Interior
• Floor mats and door sill plates
• Gauge cluster with Shelby by AutoMeter wireless gauges
• Floor mats and door sill plates
• Engine cap set
Options
• 750+HP Option (with required options)
• 750+ horsepower supercharger (Whipple or Kenne Bell, black finish standard)
• Shelby extreme cooling
• Ford Performance half shafts
• Transmission cooling (automatic only)
• One-piece drive shaft
• Ford Performance wheel studs
• Short throw shifter
Exterior Options
Painted stripes
Stripe delete (side stripe is mandatory for all models)
Bright finish 20" forged aluminum wheels
Interior Options
Shelby spec seat interior
4 point roll bar with harnesses, rear seat delete (Harnesses installed by customer)
Shelby coil covers
Convertible light bar Performance Options
Ford Performance half shafts
Shelby extreme cooling system (Includes radiator and overflow tank)
One-piece drive shaft
Short throw shifter
3:73 gears
Ford Performance wheel studs