In 1967, the original Shelby Super Snake was born, introducing performance enthusiasts the world over to a new era of Shelby-derived performance. The Super Snake has since taken on a larger than life persona, representing the technical prowess of the design team at Shelby American while dominating competition along the way.
Those at Shelby American had something special up their sleeves, for the 50th Anniversary of the Super Snake, which culminated in the release of the model's 2017 iteration. The 2017 Super Snake, when equipped with an optional high-volume supercharger, packed 750 horsepower beneath its hood, and proved capable of accelerating from 0-60 MPH in under 4-seconds. Perhaps most significant, was the fact that Shelby marketed the 2017 Super Snake at a far more favorable price point than had been associated with prior models.
Supercharged Bliss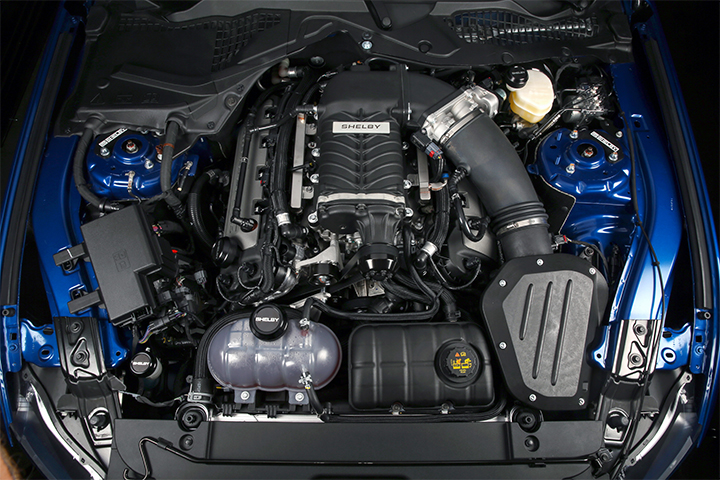 Each 2017 Super Snake began life as a standard GT-series Mustang, before undergoing modification at Shelby American's Las Vegas facility. The Super Snake's 5.0-liter V8 was equipped with a Ford Performance Supercharger, which bolstered the car's total output to 670 horsepower.
However, those longing for additional power could spring for an optional Ken Belle/Whipple supercharger, which increased the Super Snake's output to 750 horsepower. The custom Shelby's powerplant was also backed by a more efficient, high-flow cooling system, which effectively kept the engine's operating temperature in check. Additionally, the Super Snake's 5.0-liter V8 was paired with a minimally restrictive Borla cat-back exhaust system.
The Super Snake also underwent modification to the base GT's steering/suspension system. This included the addition of Ford Performance's specialty track handling package. Stopping duties were handled by a set of Wilwood brakes, complete with 6-piston front calipers, 4-piston rear calipers, and drilled/slotted rotors.
Additional Refinement
The Super Snake also featured a number of cosmetic refinements, which further differentiated it from the year's stock GT model. Some of the most notable of these upgrades included the addition of a revised front fascia, custom hood, redesigned rear spoiler, and new rocker panels. Additionally, the Super Snake featured LED lighting, along with the model's signature Shelby stripe kit.
One could easily pinpoint the 2017 Super Snake, over base GT models of the era, by its custom badging, which appeared in multiple locations along the vehicle's body. This badging was perhaps displayed most notably to the rear of each front fender well.
Shelby American also made a few revisions to the Super Snake's interior. The most significant of these additions included specialty seat trim, embroidered Shelby-signature headrests, and custom floor mats. The authenticity of each Super Snake could be verified by consulting a sequential placard, which each car bore across its dash line.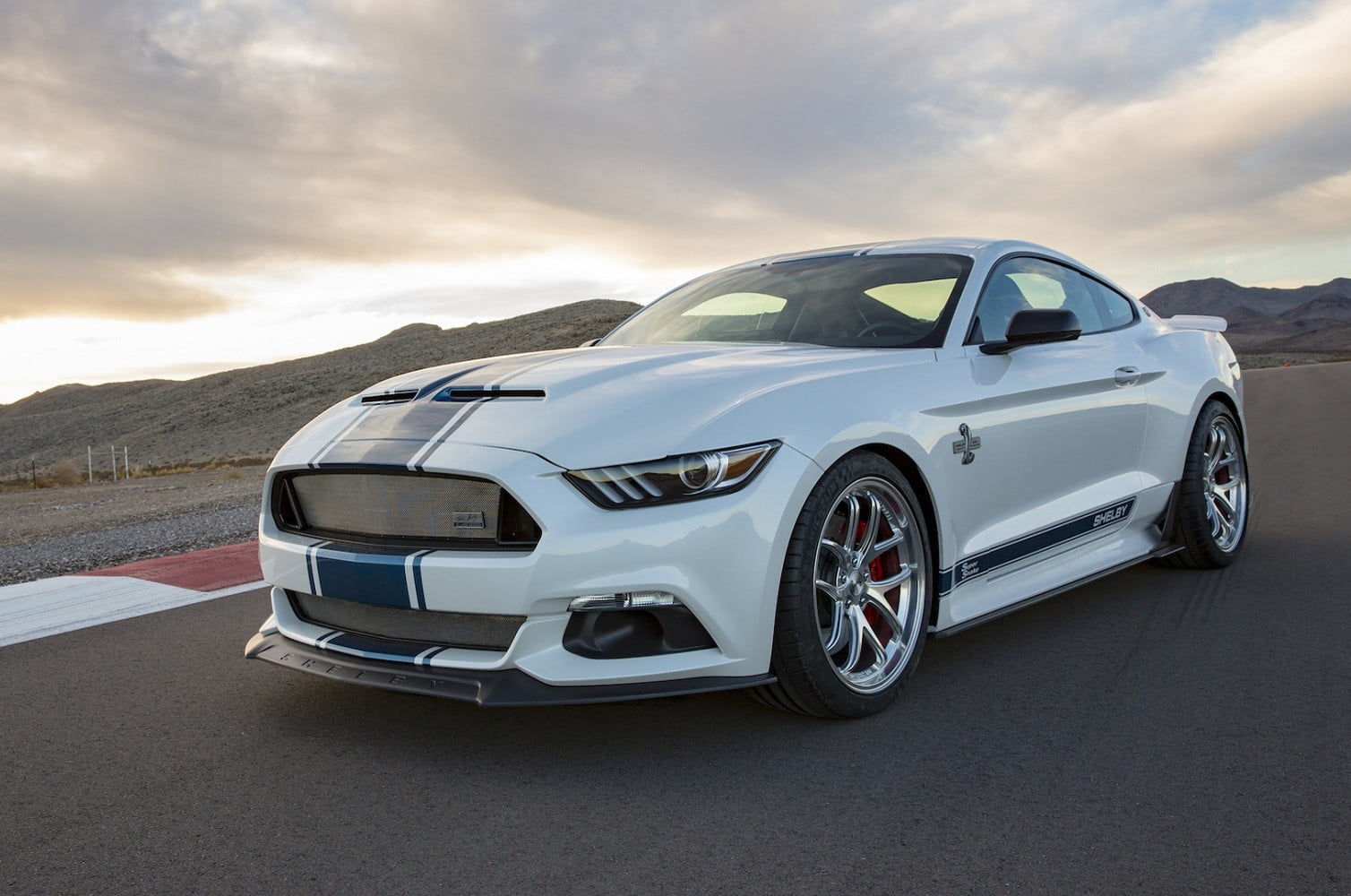 50-Years Of Performance
For more than half a century, the Shelby Super Snake has been captivating the minds of Mustang enthusiasts and performance buffs the world over. The 2017 Super Snake serves as a fitting tribute to this fact, while also providing those behind the wheel with a ride that they will not soon forget.
2017 Shelby Super Snake Specifications
| | |
| --- | --- |
| Engine | 5.0L Supercharged V8 |
| Horsepower | 670/750 horsepower |
| Torque | 600/700 lb-ft torque |
| 0-60 MPH | 3.5 sec |
| Quarter Mile Time | 10.9 sec |
| Weight | 3,360 lbs |
| Base Price  | $69,995 + for 750 hp model |
| Production Numbers | 500 |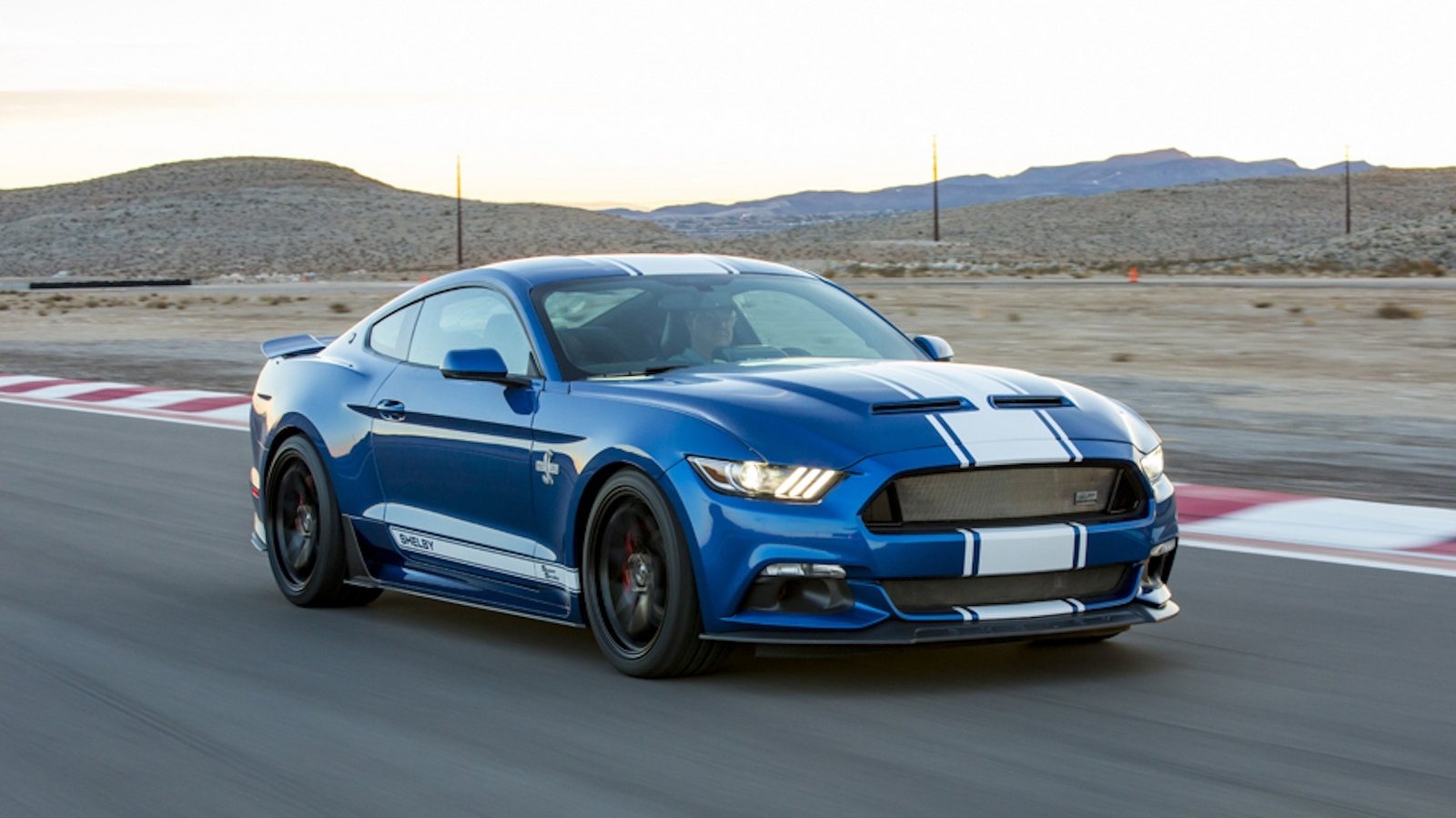 Available Exterior Colors
The 2017 Shelby Super Snake was available in White Platinum, Grabber Blue, Race Red, Ingot Silver, Magnetic Gray, Triple Yellow, Lightning Blue, Ruby Red, Oxford White, and Shadow Black.
Available Interior Colors
The 2017 Shelby Super Snake interior was available in ebony black.
2017 Shelby Super Snake Mustang Video
We found a great video of the 2017 Shelby Super Snake.