In 2011, Ford re-engineered the GT500 Mustang in a manner that cut weight, thereby making better use of the performance vehicle's available power. This was a fact that was not lost on those at Shelby American, who were quick to envision the wealth of opportunity that awaited.
Since 2007, Shelby American has been offering the Super Snake package, which upgraded stock GT500s into some of the most formidable factory racers on the road.
With a lighter chassis to work with, Carrol Shelby and his team got down to business, creating the most powerful Mustang of the era. The 2001 GT500 Super Snake would not only be far more nimble but would also carry a performance presence, unlike anything that most consumers had seen.
Poised To Strike
The 2011 Shelby GT500 Super Snake not only performed at a superior level but looked insanely aggressive as well. The modified Mustang featured a revised fiberglass hood, complete with a hulking hood scoop and integrated hood pins, carbon-fiber rocker panels, and a carbon-fiber front splitter.
Additional exterior modifications included pillar mounted air scoops, as well as rear fender mounted brake ducting. "Super Snake" badging was also prominently located about the modified GT500's exterior, including on the front grille, front fenders, and rear deck lid. Also located on the rear deck lid, was Shelby lettering, which was placed just beneath the vehicle's low-rise rear spoiler.
Consumers could also choose between matte black and matte white Super Snake striping, which rounded out the Mustang's aesthetics package. Additionally, the Super Snake featured Shelby-designed Alcoa 20-inch wheels in dura bright or anthracite, which were mounted inside a set of Goodyear Eagle F1 Supercar G:2 tires.
Shelby Refined Interior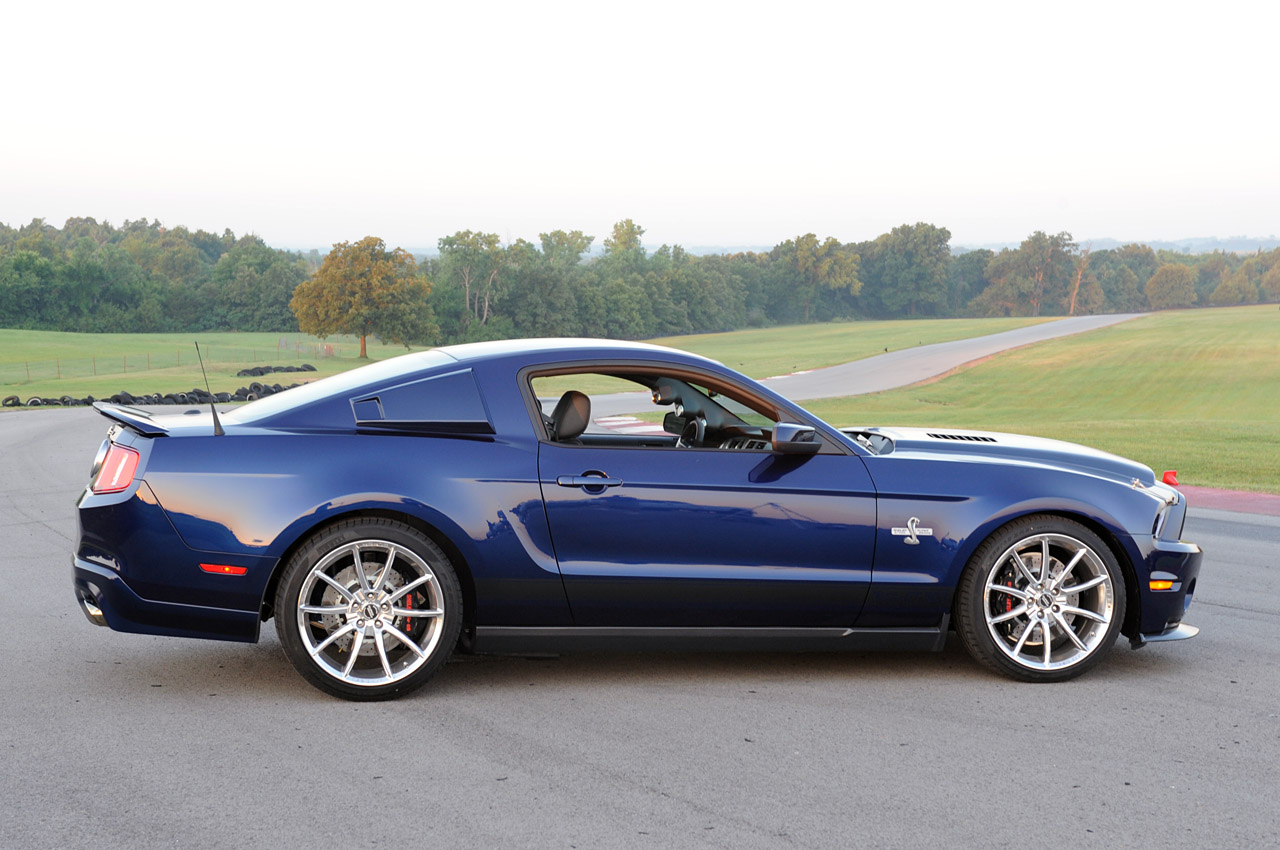 The 2011 Shelby GT500 Super Snake also featured a revised interior, which included many unique styling cues. Some of the most notable of these revisions included "Shelby" embroidered headrests and floor mats, as well as Shelby signature series airbag covers. Two-tone leather interior could also be selected on an optional basis.
All 2011 Super Snakes were also adorned with CSM commemorative plates, which were affixed to each vehicle's dash. These plates were numbered to validate vehicle authenticity. Only 1000 Super Snakes were offered for the 2011 model year.
Overwhelming Performance
The 2011 Super Snake is undoubtedly best known for its exceptional performance attributes. The modified GT500 came equipped with a 5.4-liter V8 powerplant, fitted with a Kenne Bell supercharger, which was capable of churning out over 750 horsepower. With an optional tune, this same engine created a mind-numbing output of 800 horsepower. However, for those on the more conservative side, a detuned 675 horsepower variant was also available.
The supercharged 5.4 liter V8 delivered its output through a six-speed manual transmission, which piloted the Super Snakes upgraded 3 ½" single-piece driveshaft. At the rear end, power was directed through a set of 3.73:1 rear axles.
An upgraded Shelby/Eibach handling package was also available. This package included dynamic adjustable dampers, lowering springs, tuned stabilizer bars, and front strut tower bracing. Braking duties were managed by a set of Baer brakes with 6 piston calipers and cross-drilled / vented rotors.
One Mean Snake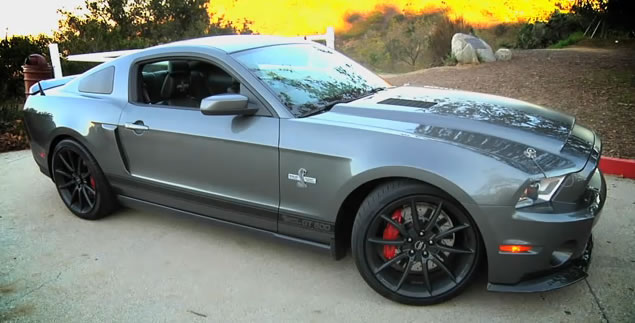 For those who are both Mustang enthusiasts and lovers of relentless performance, few vehicles have offered as much appeal as the 2011 Shelby GT500 Super Snake. This iconic Mustang possesses enough pavement pounding power to dominate on both the track and street, while also looking the part in the process. If one can stomach the immense sum commanded by the Super Snake, the thrill that awaits is surely unmatched in almost every regard.
2011 GT500 SuperSnake Specifications
| | |
| --- | --- |
| Engine | 5.4L V8 |
| Horsepower | 750 horsepower |
| Torque | 590 lb-ft torque |
| 0-60 MPH | 3.9 sec |
| Quarter Mile Time | 11.7 sec |
| Weight | 3,800 lbs |
| Base Price  | $30,245 over the price of the base model. |
| Production Numbers | 1000 |
Available Exterior Colors
The 2011 GT500 Super Snake was available in Black, Grabber Blue, Ingot Silver, Kona Blue Metallic, Performance White, Race Red, and Sterling Gray Metallic.
Available Interior Colors
The 2007 GT500 Super Snake interior was available in black with a choice of black, silver, blue, red, and white accents.
2011 GT500 Super Snake Mustang Video
We found a great video of the 2011 GT500 Super Snake.