This unique creation seamlessly combines modern performance and convenience with the iconic 1969 Mustang SportsRoof. While the exterior retains its classic muscle car appearance in vibrant orange, the interior has been skillfully updated with modern Mustang components and custom enhancements.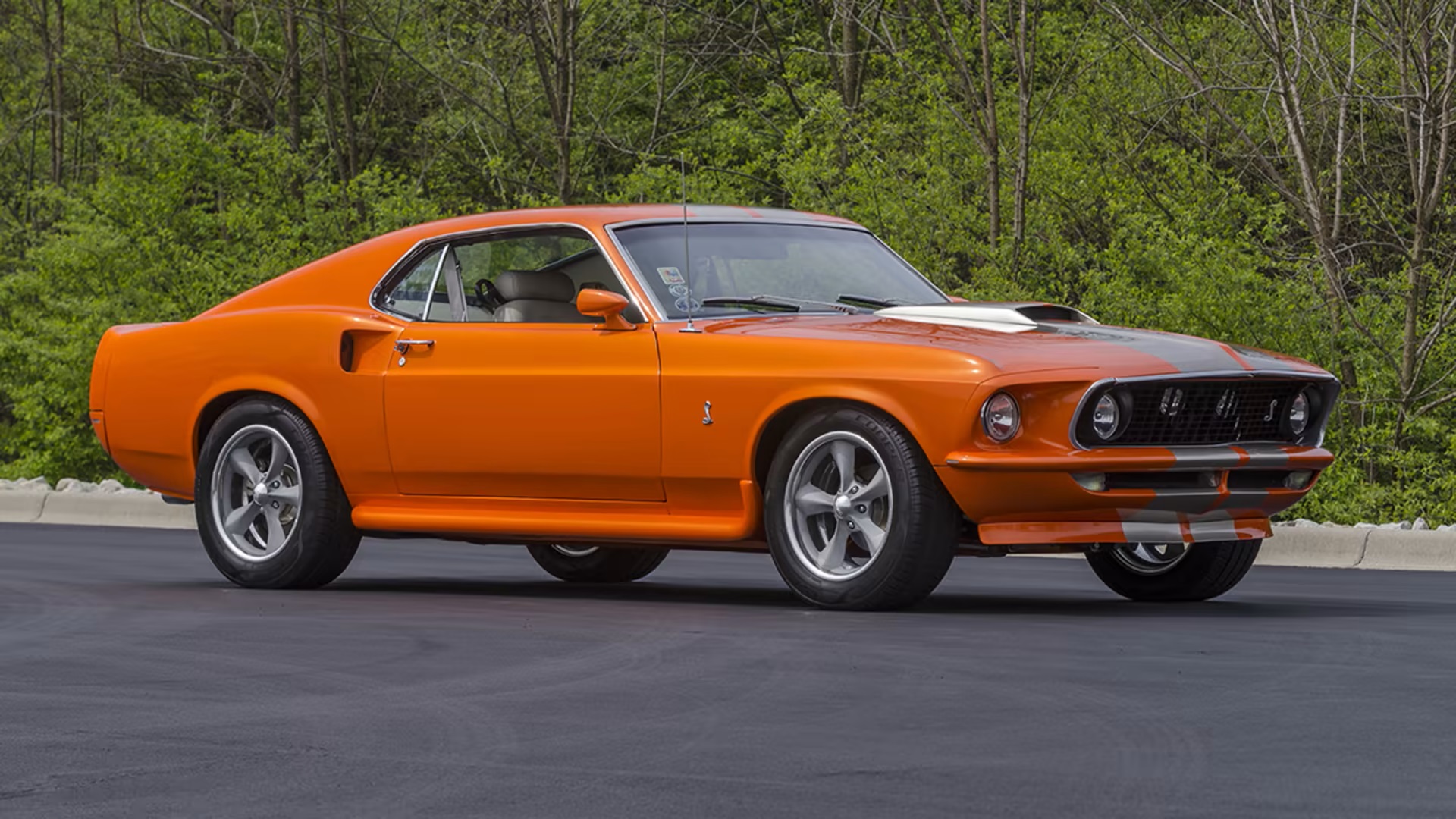 Under the hood, a 4.6-liter DOHC engine from a 1997 SVT Cobra pairs with a late-model Mustang overdrive automatic transmission and a balanced aluminum driveshaft. The front features a cutting-edge Rod & Custom front coilover suspension with rack-and-pinion steering, while the rear boasts a 2004 Cobra independent suspension. Disc brakes on all corners provide improved stopping power.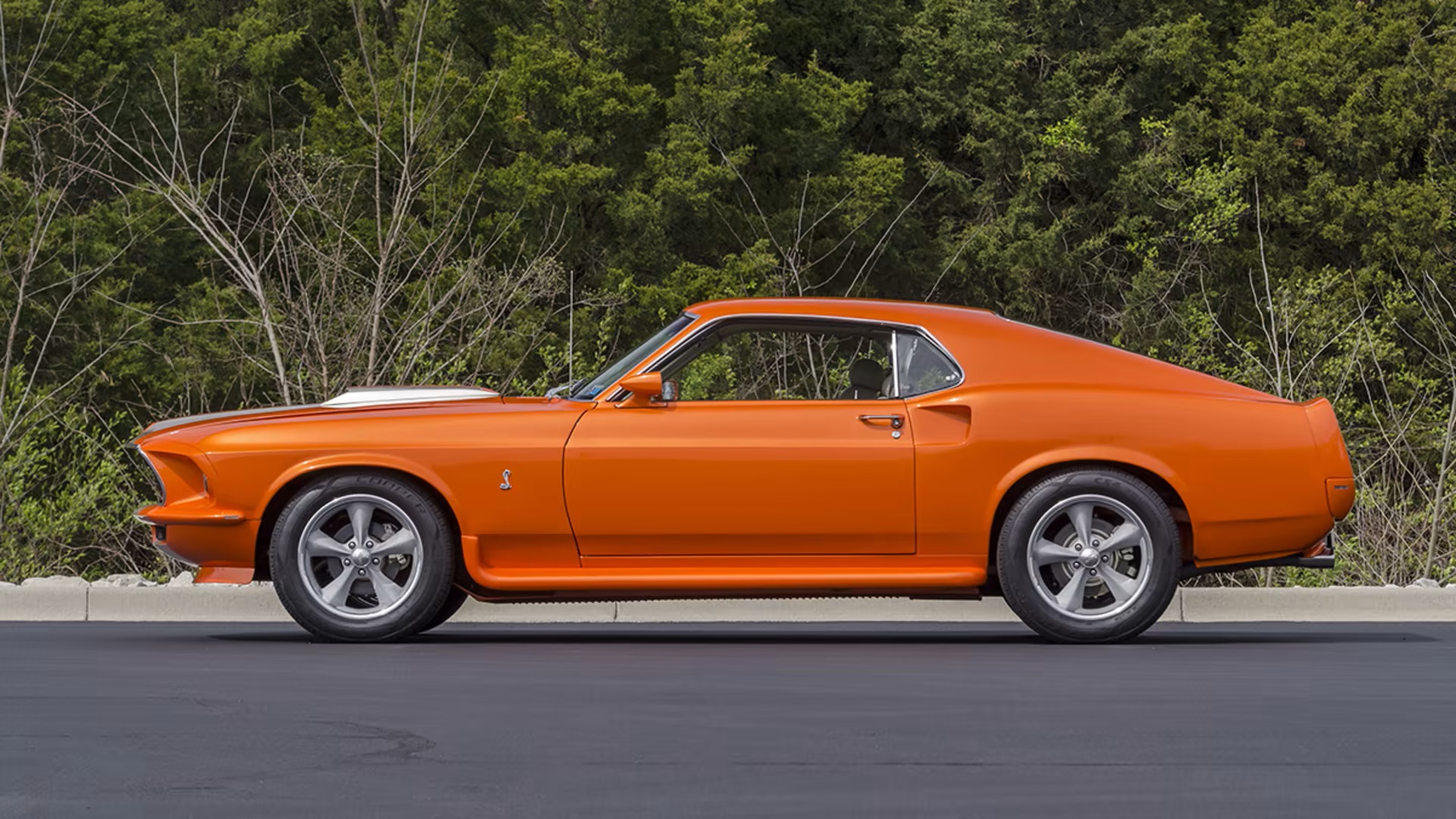 Inside, the tan interior boasts 2001 Mustang GT seats, a modified 2007 Mustang console, modern gauges, an Ididit tilt steering column, Hot Rod Air conditioning, power windows, locks, a Kenwood stereo with navigation, keyless entry, and pushbutton start. The custom exhaust system includes Ford Racing headers and Magnaflow mufflers, and an oversized aluminum radiator keeps the engine cool.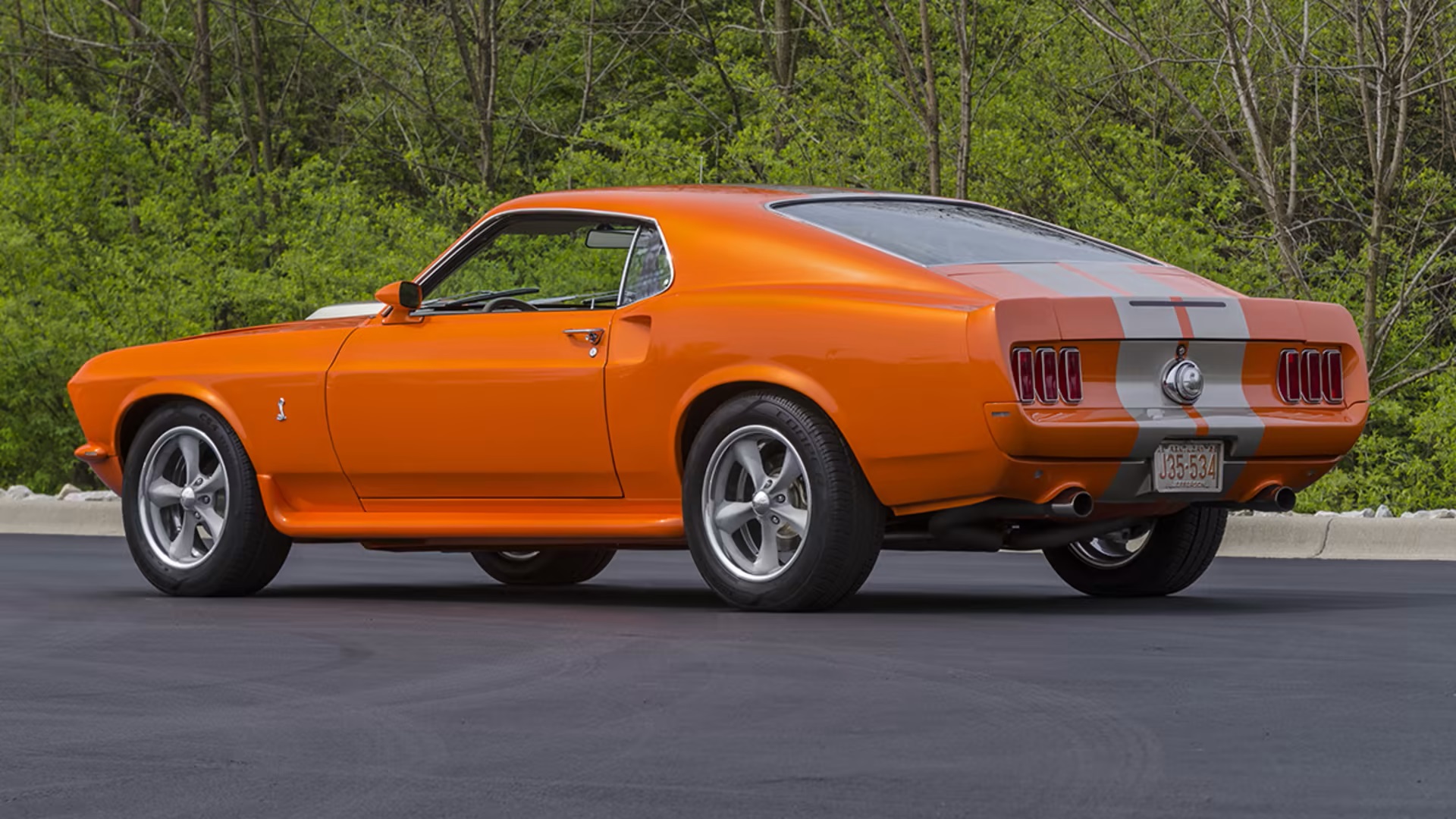 Additional enhancements extend under the hood, including a matching two-piece engine shroud with silver "LeMans" stripes. Exterior upgrades include a custom rear valance, tucked bumpers, deleted drip rails, a specially-made grille, and functional rear quarter-panel scoops. The trunk lid now features a third brake light for safety. Boyd Coddington wheels wrapped in Cooper CS4 touring tires ensure a comfortable and stable ride, while coiled snake emblems hint at the Cobra heritage.
Source: Mecum Auctions