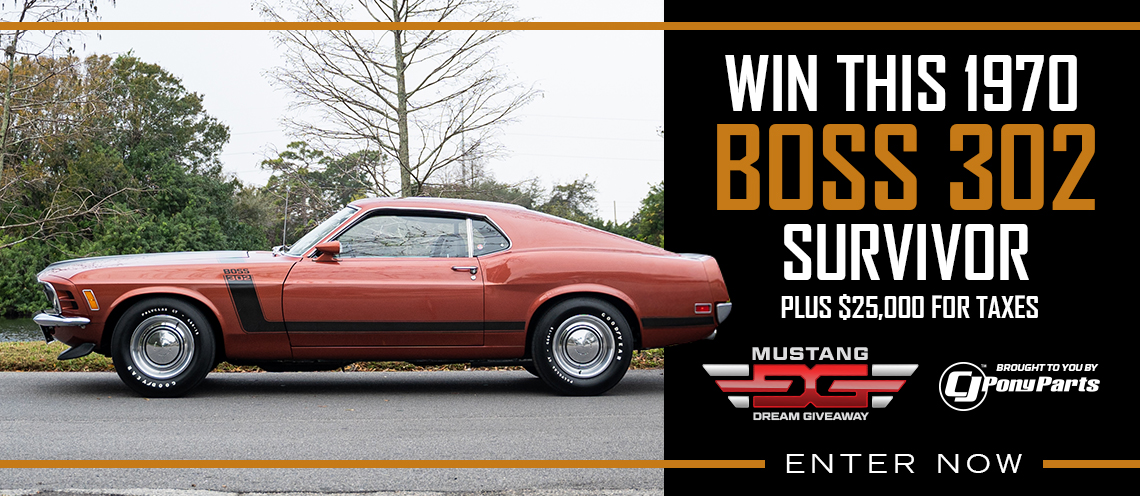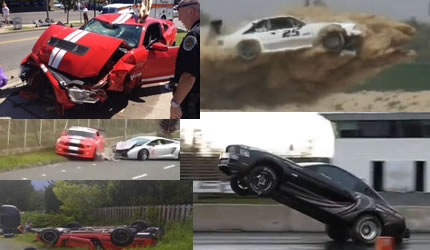 All this week I will be posting about the year in review and the first one is about the most popular Ford Mustang wrecks of 2012.  During the year we had several bone headed Mustang drivers crash their Boss 302's, Shelby GT500's and even one drag racer crash a $90K+ 2013 Cobra Jet.  Most of these crashes are unforeseen accidents while others are pure stupidity but in the end we are glad the drivers made made it out to drive again another day.
Our top crash of the year involves a fox-body Mustang flying 70 feet through the air only to hit a brick wall and it was all captured on video and through a series of photos.  Its one of the most insane crashes I have ever seen and the driver came out with little to no injuries thanks to his safety equipment.  Check out the complete list of five Mustang wrecks below.
5. 2012 Shelby GT500 driver loses control , shears wooden utility pole in half
Probably one of the years toughest to look at as a 2012 Shelby GT500 took out a wooden utility pole.
4. Video: Lamborghini Gallardo crashes into Shelby GT500 during race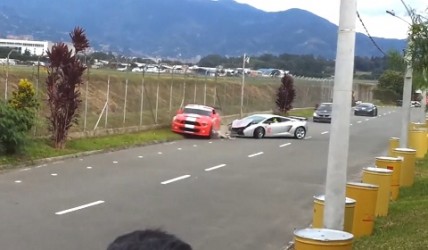 During a Formula Cup race in Medellin, Columbia a Lamborghini Gallardo loses traction and crashes into a Shelby GT500 in front of a crowd of spectators.
3. Video: 2013 Mustang Cobra Jet Crashes after impressive Wheelie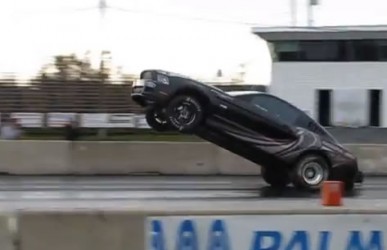 A wild ride turned out to be a costly one as this new 2013 Mustang Cobra jet valued at around $90K wowed the crowd with a big wheelie but the driver could not handle the landing.
2. Lottery Winner Crashes new Mustang Boss 302 w/three kids inside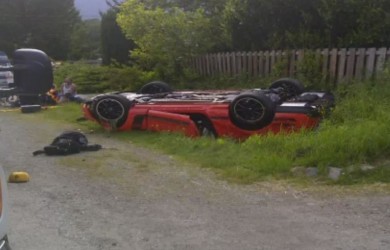 A man won $1 Million in a Canadian lottery and one of the first things he bought was a new Boss 302.  While driving home he lost control and flipped the Mustang with a few of his kids inside.
1. Video: Fox Body Mustang jumps 70 feet after leaving track at Willow Springs Raceway
This was one of the most insane crash videos I have ever seen with a Fox Body Mustang going airborne for 70 feet at Willow Springs Raceway.  This is by far the top Mustang wreck of 2012.