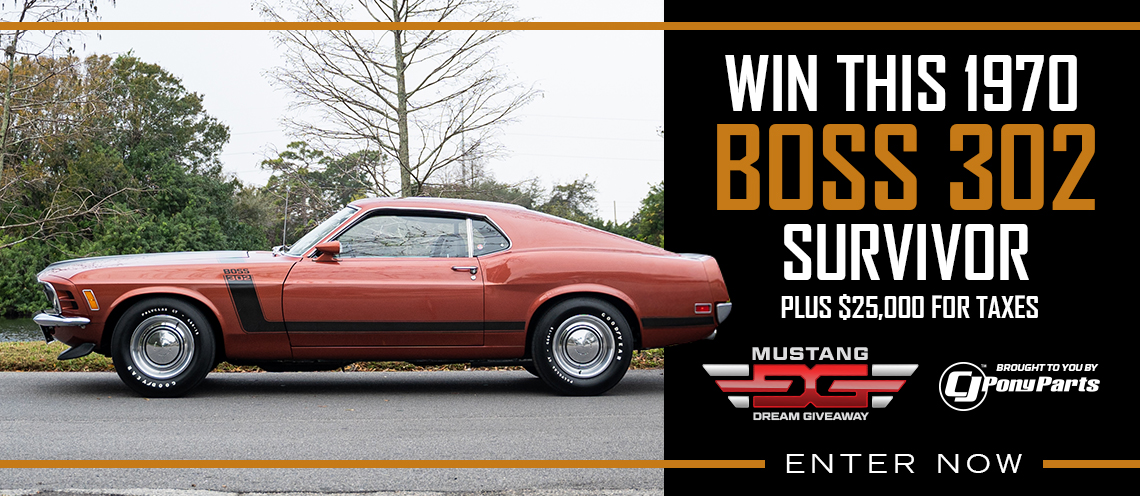 Many Mustang enthusiasts were overjoyed at the sixth-generation pony car's release in 2015. Not only did the sixth-gen Mustang look the part, but it played host to numerous technical advances as well. Of these advancements, few were as noteworthy as the addition of a fully independent rear suspension. An all-new 2.3L turbocharged EcoBoost engine was also introduced as an option.
Even with these significant upgrades, many motorists still spared no expense when modifying their sixth generation 'Stang. Parts were—and still are—quite plentiful for this cause, presenting a wealth of opportunity for performance-minded consumers.
The following are 10 of our favorite bolt-on mods for the sixth-generation Mustang.
#10: Coilovers
Coilovers make the perfect addition to any sixth-generation Mustang, due to their ability to be adjusted on-the-fly. In the bulk of cases, consumers utilize coilovers to lower their Mustang's ride height, thereby minimizing the wheel-well gap to create a more sleek, streamlined appearance.
Lowering your Mustang via Coilover use also comes with another added benefit that is not lost upon the performance-minded among us. The lower a vehicle's ride height, the lower its center of gravity. This, in turn, makes the sixth-generation Mustang significantly more agile during cornering maneuvers.
#9: Upgraded Brakes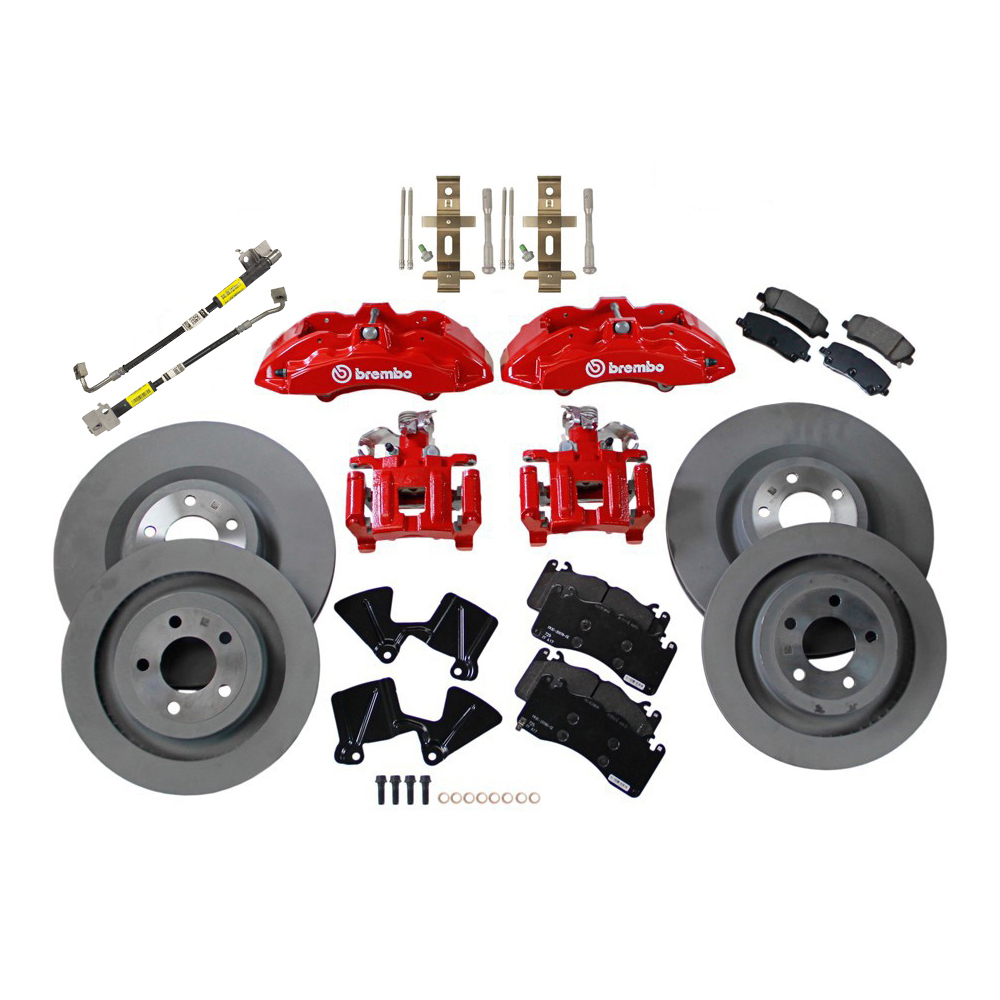 Though there is certainly nothing wrong with the sixth-generation Mustang's stock brakes, there are times when spirited-driving calls for a little something extra in terms of stopping power. Under these circumstances, a number of consumers opt for the installation of custom-drilled and slotted rotors, as well as high-efficiency brake pads.
Luckily, there is no shortage of upgraded brake kits currently available for the sixth-generation Mustang. Kits of this type can be found at virtually any price point and can be sourced through retail storefront parts houses or on the web.
#8: Wheels/Tires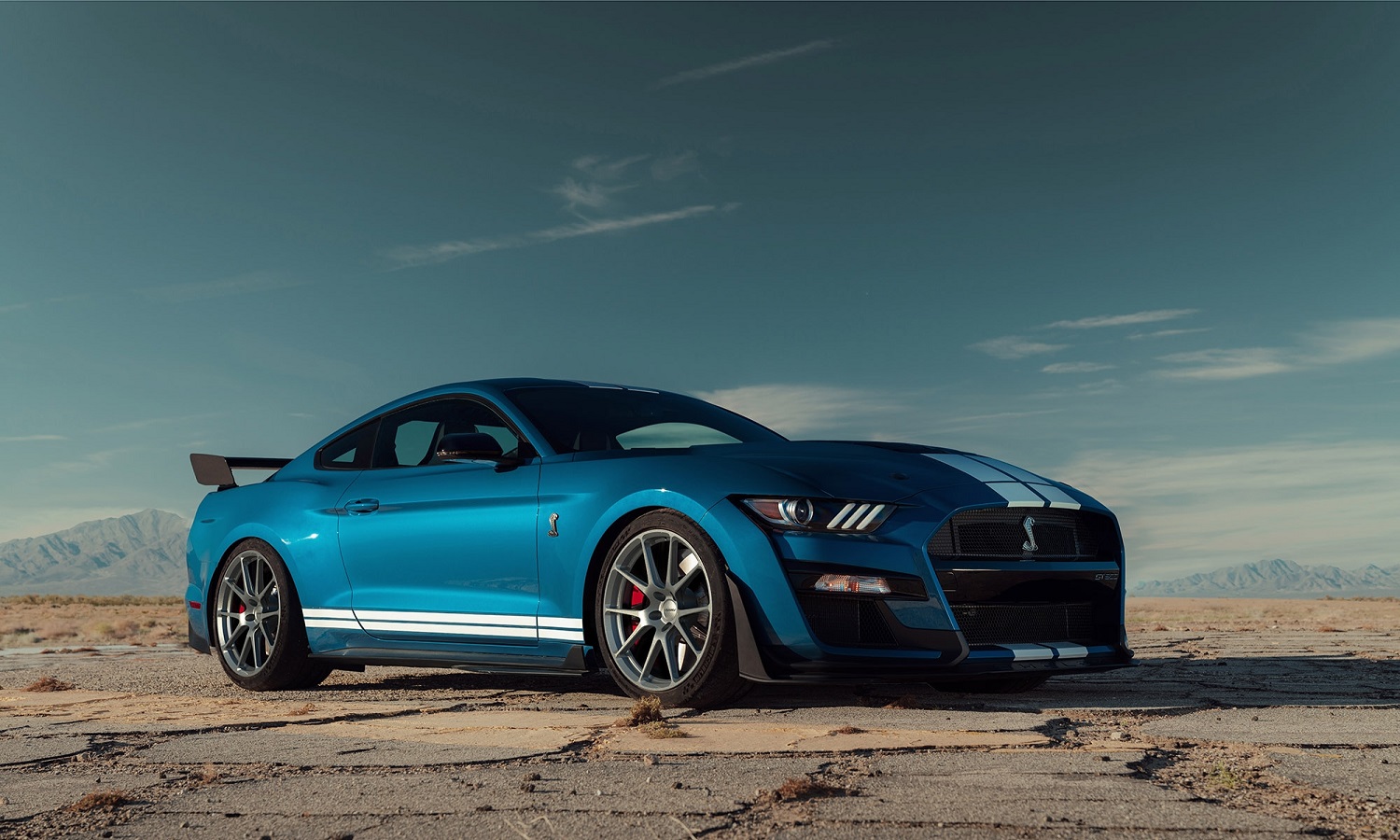 One of the simplest of all modifications that can be made to a Mustang comes in the form of wheel and tire upgrades—and sixth-generation 'Stangs are no exception. This mod is equal parts form/function, offering both cosmetic and performance-related benefits. While the purchase of aftermarket rims is largely a matter of preference, the right tire can provide additional traction under a wide range of conditions.
The addition of custom wheels and tires is also open-ended in nature, due to the vast number of options available to consumers. Simply put, one can spend as much, or as little, as they desire, to complete this modification.
#7: Cold Air Intake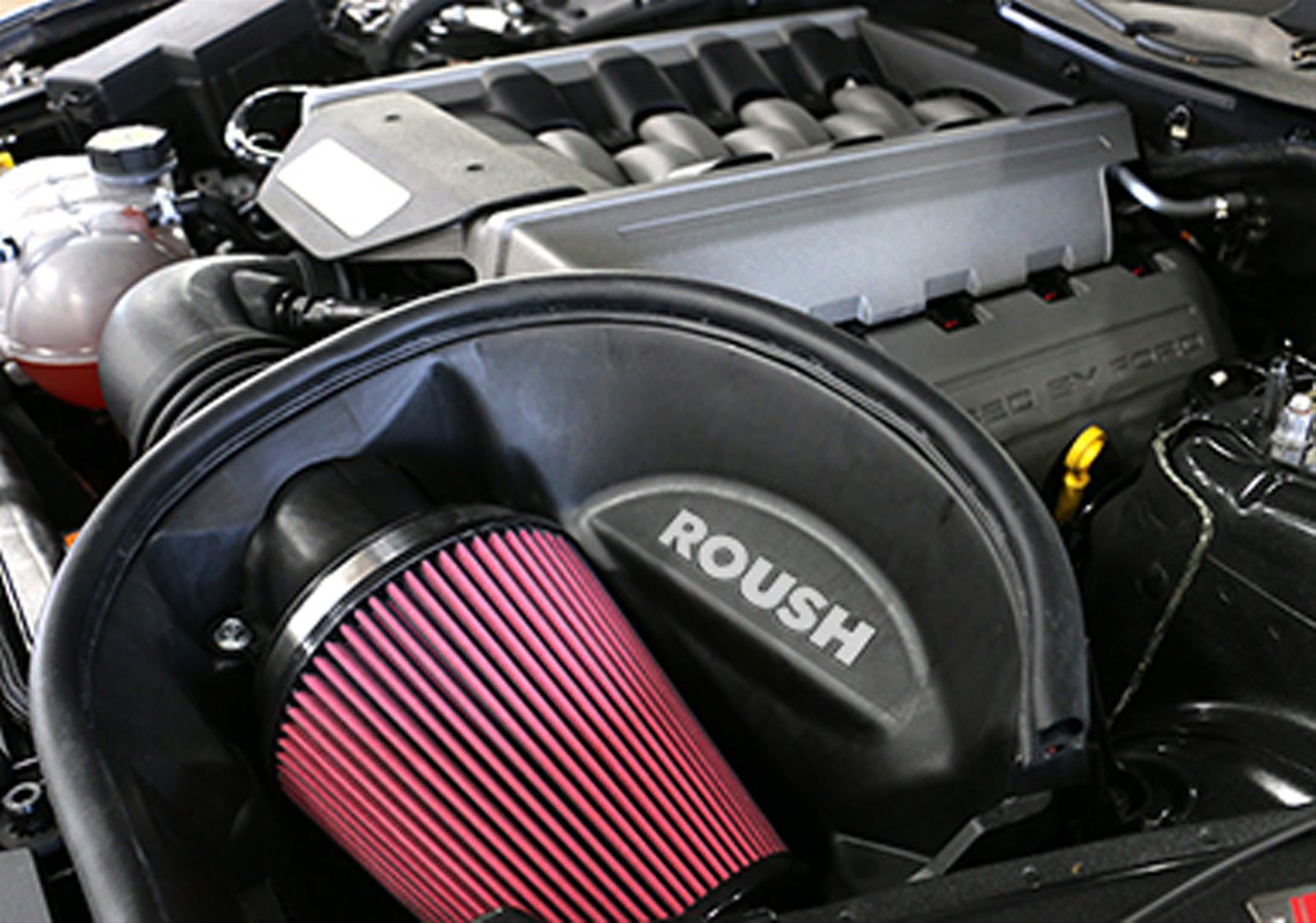 One of the first modifications made by many Mustang owners involves purchasing and installing a custom cold air intake. This, of course, is for good reason. Modifications of this type are relatively cost-effective and can be performed in less than an hour with nothing more than basic hand tools (plus a little bit of patience). Best of all, the installation of a cold air intake kit generally yields measurable performance gains.
Most cold air intake manufacturers claim that their products will present gains of approximately 20 horsepower. However, one is best to forget these claims in general, focusing instead on more reasonable gains of 5–15 horsepower. Doing so will prevent any aggravation over potential misgivings.
#6: Aftermarket Throttle Bodies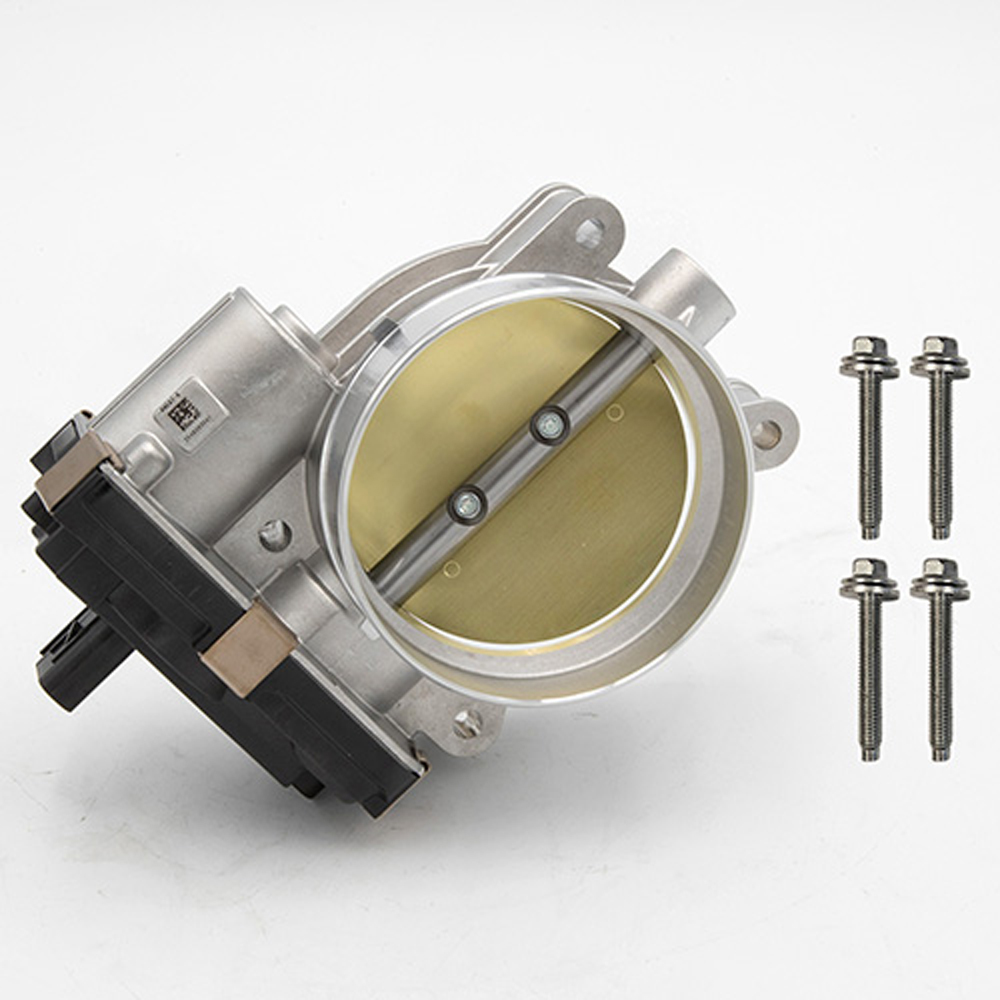 The throttle body serves as the gatekeeper to an engine's intake manifold, allowing no more air through its bore than that which is permitted. During periods of significant demand, an engine's throttle plate opens completely, letting as much air pass into the intake manifold as can fit through the throttle body itself at any second. In a bid to increase performance as a whole, many sixth-generation Mustang owners have begun equipping their engines with larger, aftermarket throttle bodies.
Though the number of aftermarket throttle bodies available for the sixth-generation Mustang is somewhat limited, a number of suitable options can still be found with a simple search of the web. Even more importantly, aftermarket throttle bodies are easily installed with basic hand tools.
#5: High-Output Injectors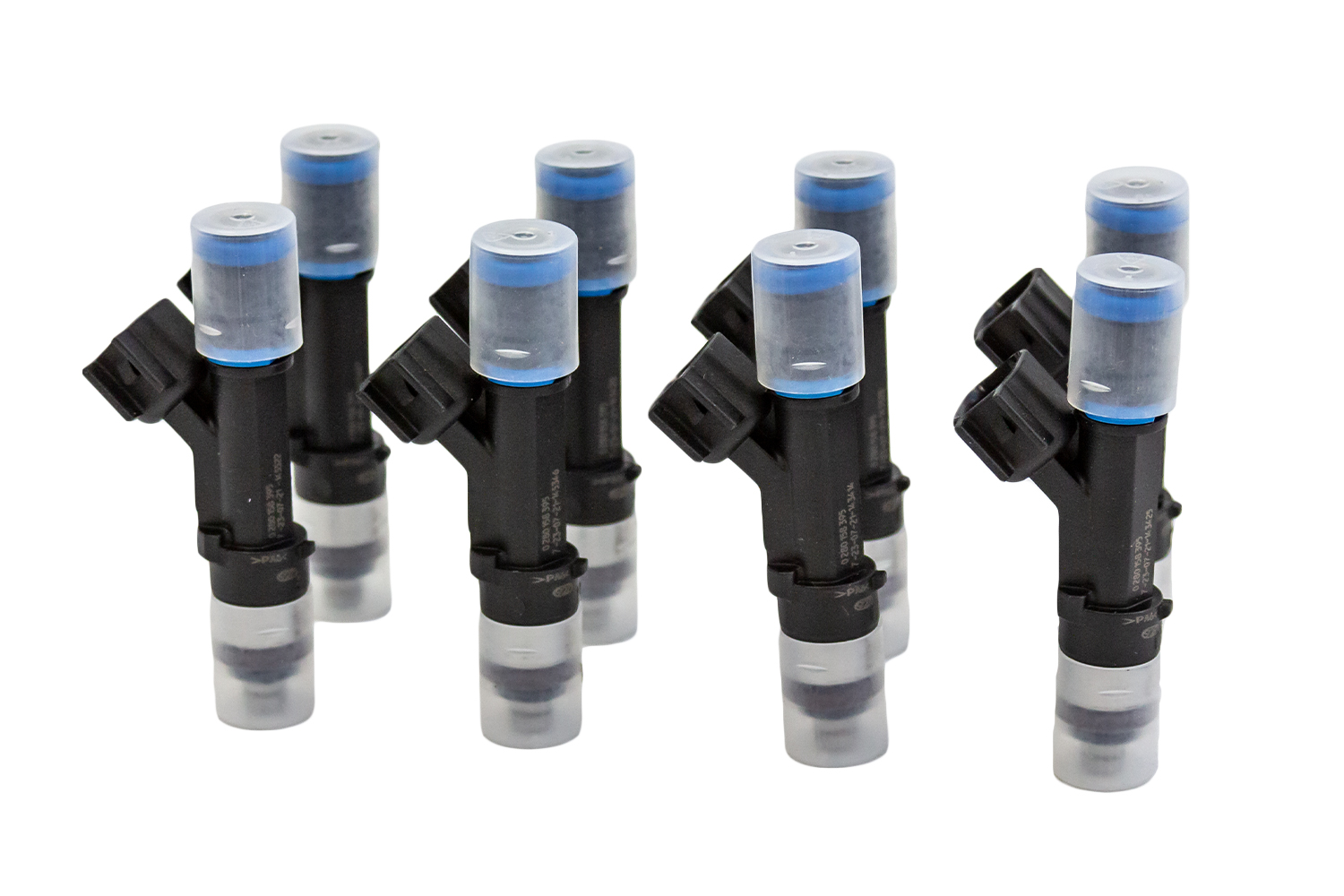 Another popular modification for the sixth-generation Mustang involves the installation of oversized or high-output fuel injectors. There are a number of aftermarket fuel injectors currently available for the sixth-generation Mustang, which come in a wide array of flow-rates. This allows motorists to optimize fuel delivery, thereby allowing for more volatile combustion.
A modification of this type is most effective when paired with additional mods that maximize intake airflow. This is due to the fact that adequate intake air must be present to completely combust excess fuel. This combination is extremely potent when paired with a custom tune.
#4: Headers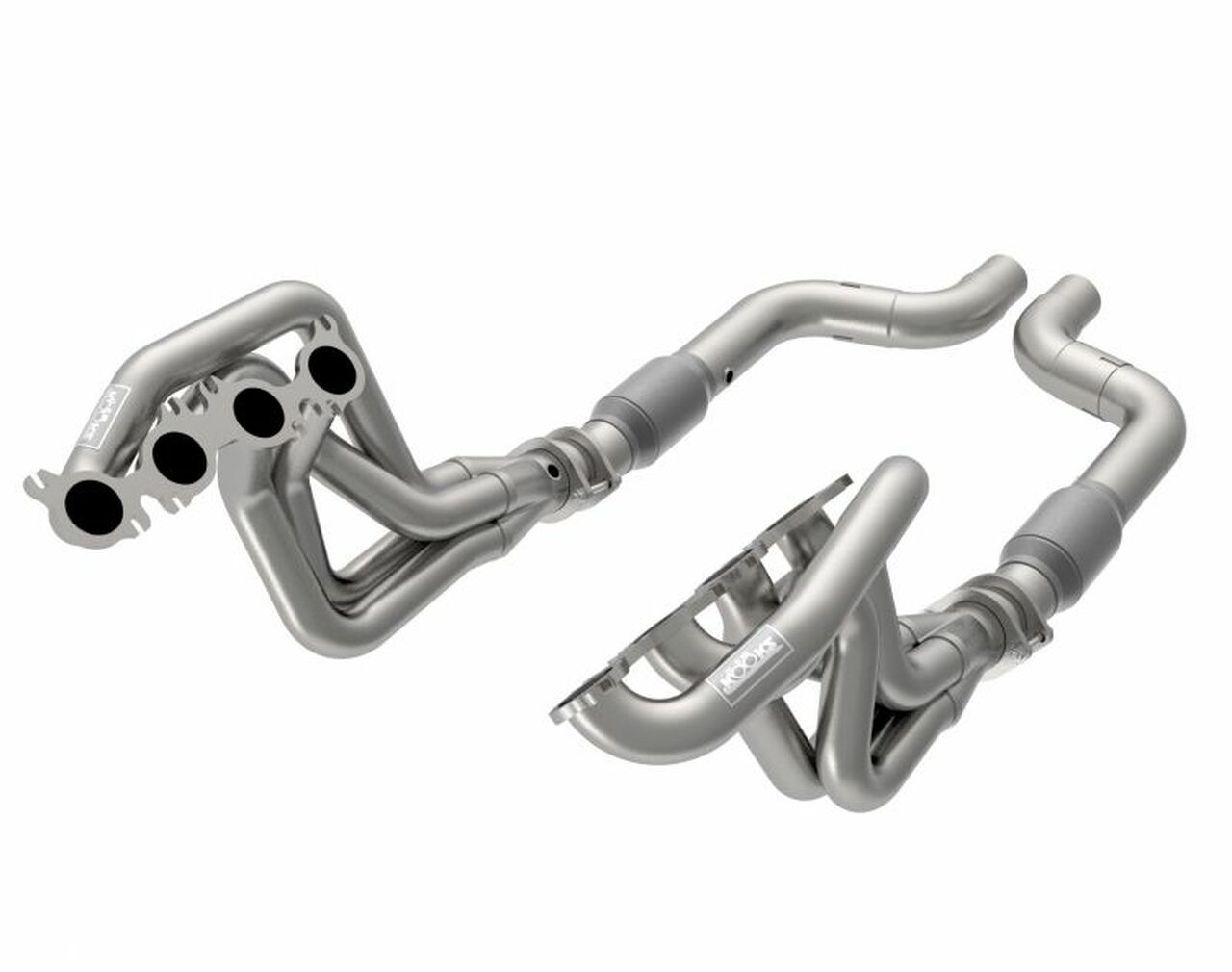 For those in search of increased horsepower, along with a more aggressive exhaust note, few modifications are as well-warranted as the installation of aftermarket headers. As a general rule, headers are far less restrictive than stock manifolds, thereby allowing spent combustion gasses to be expelled in an expedited fashion. This, in turn, reduces the amount of work required upon an engine's behalf, leading to a recordable increase in usable horsepower.
There is currently a near-limitless number of aftermarket headers available for the sixth-generation Mustang, all of which carry their own distinct exhaust tone. These headers are also offered at a wide array of price points, allowing consumers to make a worthwhile purchase on any budget.
#3: Cat-Back/Axle-Back Exhaust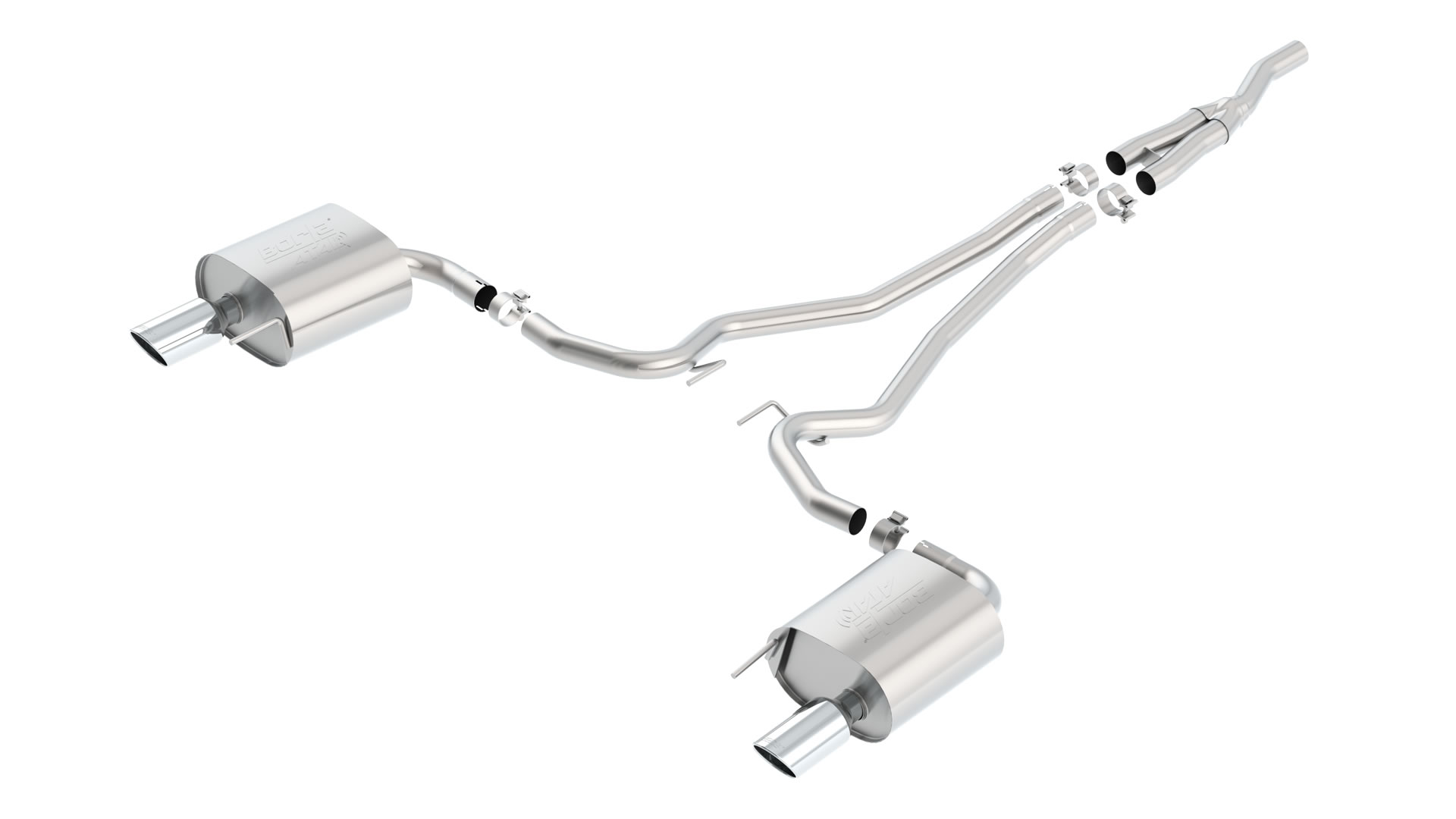 Those wishing to further modify their Mustang's exhaust might seriously consider the addition of a Cat-Back or Axle-Back exhaust kit. These kits replace various segments of a Mustang's stock exhaust system, in a bid to enhance the exhaust's tonal characteristics and squeak out additional horsepower. Cat-Back kits replace the Mustang's resonator and muffler, while Axle-Back kits simply replace the muffler itself.
Of these two types of exhaust kits, Cat-Back exhaust systems prove most beneficial, in terms of increased performance, due to their ability to significantly reduce exhaust back-pressure. However, Axle-Back exhaust kits also make an excellent budget-minded mod as well.
#2: Custom Tune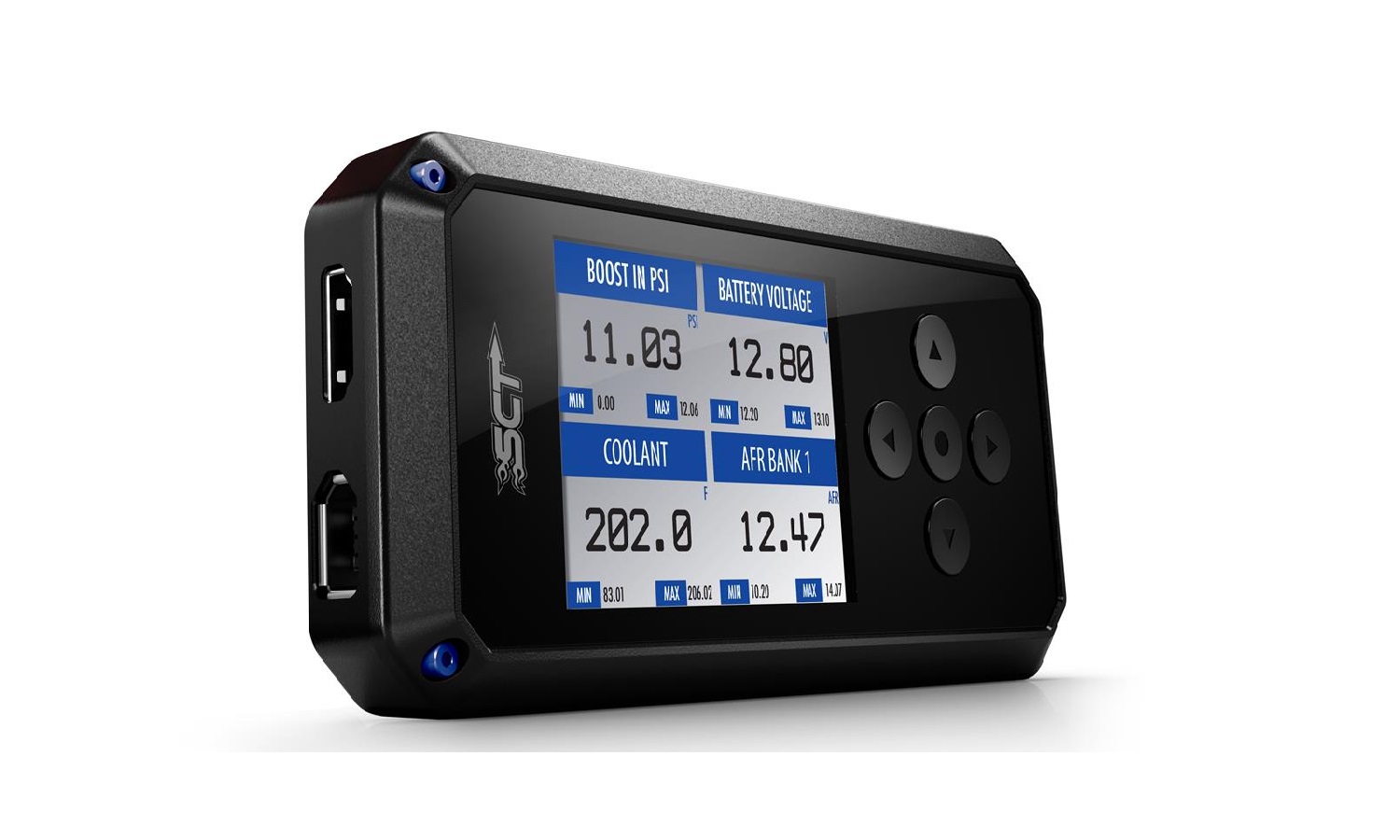 From the factory, most vehicles come programmed to provide the most output possible—without compromising emissions compliance, that is. Put another way: today's vehicles are de-tuned to a certain degree to cut noxious tailpipe output.
However, this limiting factor can be easily overcome by providing your sixth-generation Mustang with a custom tune to operate off of. This essentially unlocks natural power that your Mustang already possesses while also maximizing gains from additional modifications.
Alternatively, one can also purchase a quality programmer, allowing them to upload as many custom tunes as they desire. Additionally, most high-end programmers allow motorists to store their vehicle's stock tune for re-use at a later date.
#1: Cosmetic Upgrades