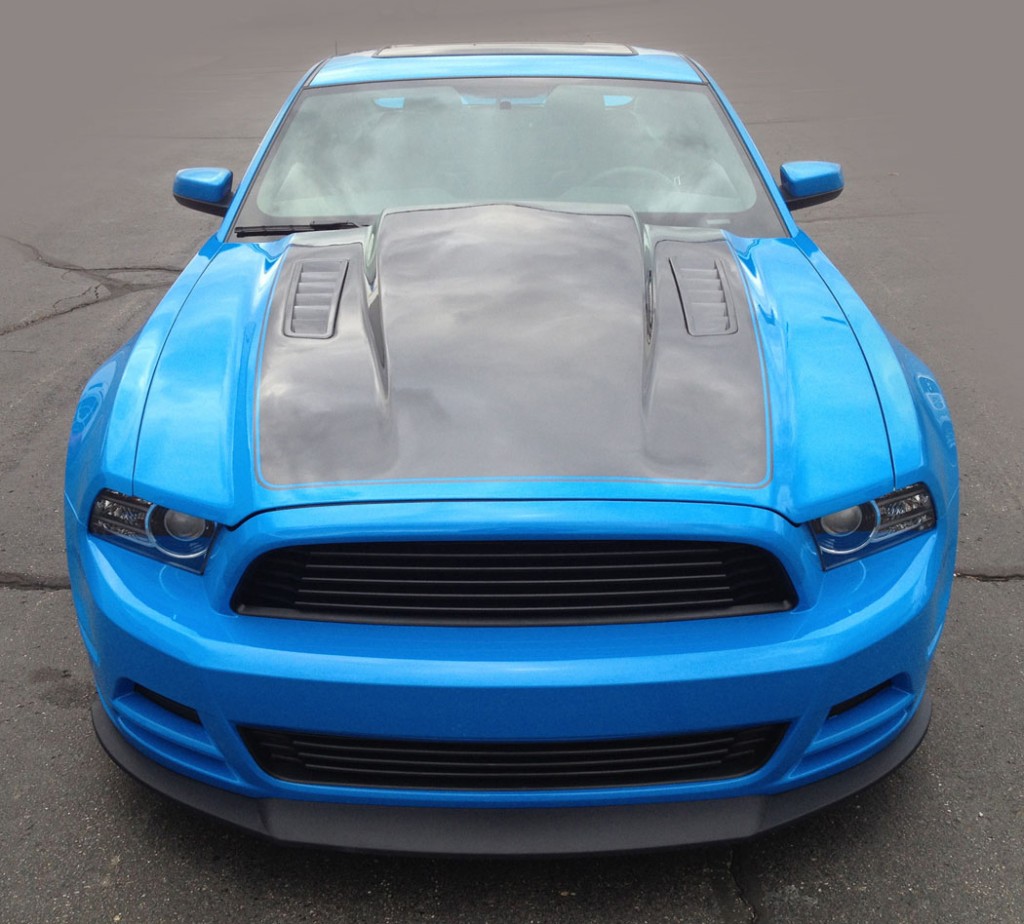 After a successful debut at the 2012 SEMA show Revelare Design is proud to announce the release of their Rev 1 hood for 2013-14 Mustangs.  The new Rev 1 hood is currently the only fiberglass cowl hood on the market for 2013-14 Mustangs that retain the factory hood vents.
The Rev 1 hood is designed to help reduce under hood temperatures with two openings at the back of the cowl and enhance the exterior styling of 2013-14 Mustangs.  The 2-inch cowl hood allows more room in the engine bay for owners looking to modify their engine.This Revelare Design original toughens up the front end for an aggressive yet refined look as it follows the factory lines. Both the top and underside of the hood come finished with a smooth gelcoat, making paint prep a breeze.
Installation of the hood uses factory hardware and features reinforced attachment and latching points. The best part – it's made in the USA, just outside of the Motor City.  Revelare Design is now taking and shipping orders so head on over to www.RevelareDesign.com.