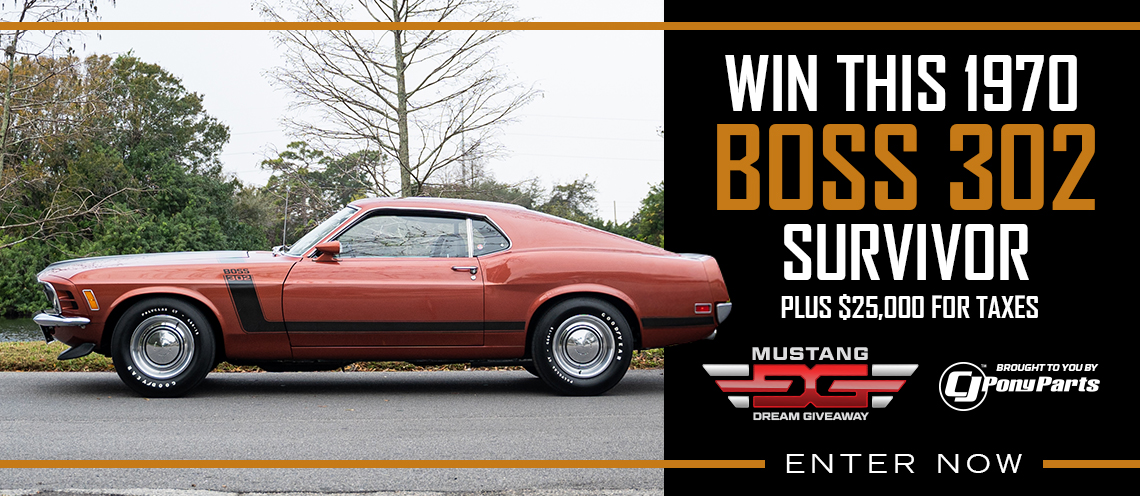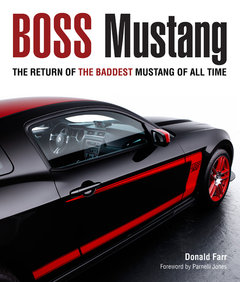 A new Ford Mustang book has been made available for pre-order from Amazon.com, 'Boss Mustang: The Return of the Baddest Mustang of All Time'.  The 160 page hardcover book published by Motorbooks is dedicated to the return of the 2012 Mustang Boss 302 which Ford resurrected for a second go around.  Not many details have been released about the book but we do know the author is Donald Farr, longtime Mustang Monthly Magazine staff member and author of Mustang Boss 302: Ford's Trans-Am Ponycar along with co-writing How to Restore Your Mustang with Mustang Monthly founder Larry Dobbs.  The book can be pre-ordered at Amazon.com for $19.80 and should be shipping sometime in late August.
Pre-Order from Amazon.com
Product Description:
Of the legendary names in the history of the Ford Mustang, one stands apart: BOSS. Originally created to homologate the new Boss 302 engine and option package for SCCA Trans-Am racing, the Mustang Boss 302 debuted for the 1969 model year and was built in limited numbers for the street. Designed by the legendary Larry Shinoda, the Boss cars were easily distinguished from their less potent stablemates by their race-bred powerplants, standard spoilers, and bold graphics.
With no small amount of fanfare today, Ford is paying homage to its performance past with the reintroduction of the 5.0-liter V-8 in the Mustang GT. Though no longer the iron-block, pushrod Windsor engine of yore, Ford's newest iteration of a DOHC, modular V-8 is the most potent base Mustang GT motor yet, topping 400 horsepower.
For the 2012 model year, Ford is at long last reviving the most revered of all Mustang models: BOSS. With a new racing counterpart and a modern street version that makes more than 440 horsepower, the Boss is truly back!