In 2008, Roush departed from its usual practice of simply adding a supercharger to an existing engine, introducing the Roush Performance P-51A Mustang. This marked a significant departure as it was the most powerful Mustang the company had produced at that time. It was also the first instance where their technicians, based in Livonia, Michigan, made upgrades to the internal engine components.
The modifications to Ford's 4.6L SOHC three-valve engine included installing a forged-steel eight-bolt crankshaft, forged aluminum pistons with an increased dish to lower compression from 9:8 to 8:6, and forged-steel H-Beam connecting rods. These upgrades were essential to handle the additional power generated by the newly revised supercharging system for 2008. The result was a remarkable 510 HP and 510 lb-ft of torque, prompting the development of suspension and braking enhancements to optimize handling as part of the P-51A package.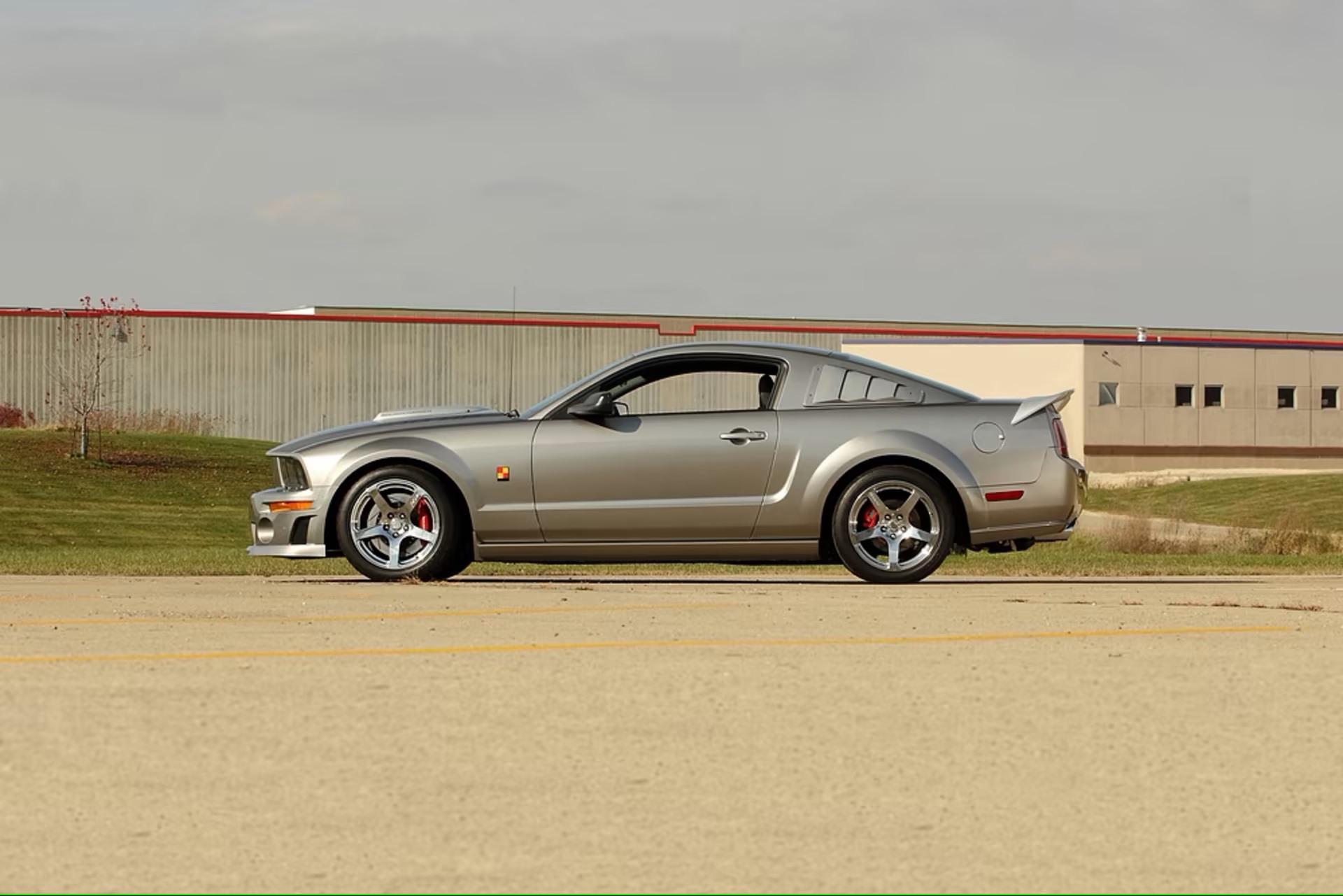 Notable features of the P-51A include a ROUSHcharger kit, a 6-speed transmission, power steering, four-wheel disc brakes, forged Roush five-spoke wheels with G-Force T/A radials, and a Roush aero body kit.
Source: Mecum Auctions