Built upon a new platform/chassis with a longer wheelbase and clearly paying homage to its early roots, the "S197" Mustang was also available with a powerful, new 24-valve V-8 engine. Of course, more of an already good thing is better, with more demanding performance-oriented Mustang buyers opting for the 427R, comprehensively upgraded by Michigan-based tuner Roush Performance.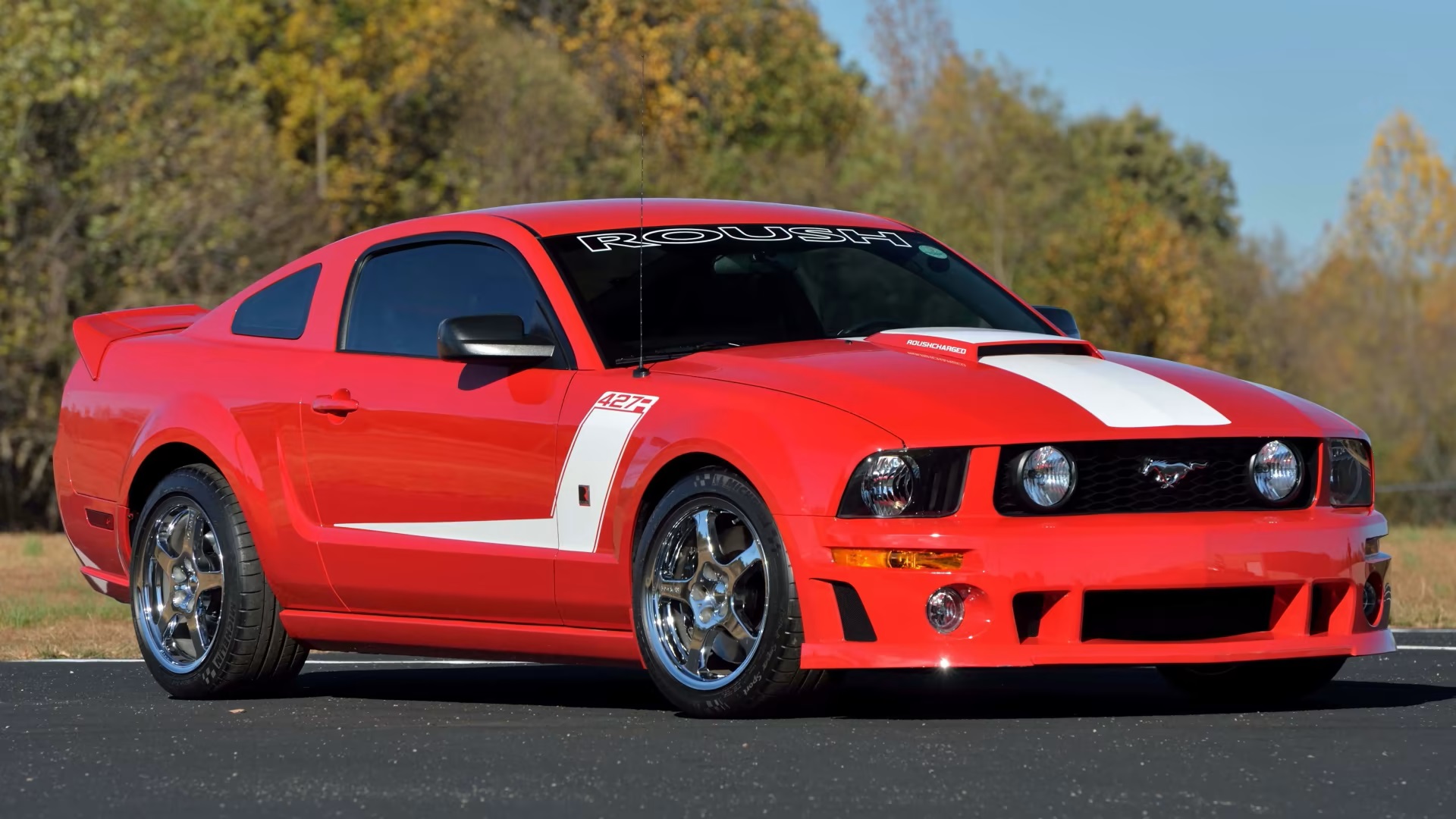 A former Ford Motor Company engineer and top Pro Stock drag racer in the 1970s, company founder Jack Roush also dominated NASCAR racing and SCCA and IMSA road racing among his many triumphs, making Roush Performance ideally suited to upgrading street Mustangs for exceptional performance.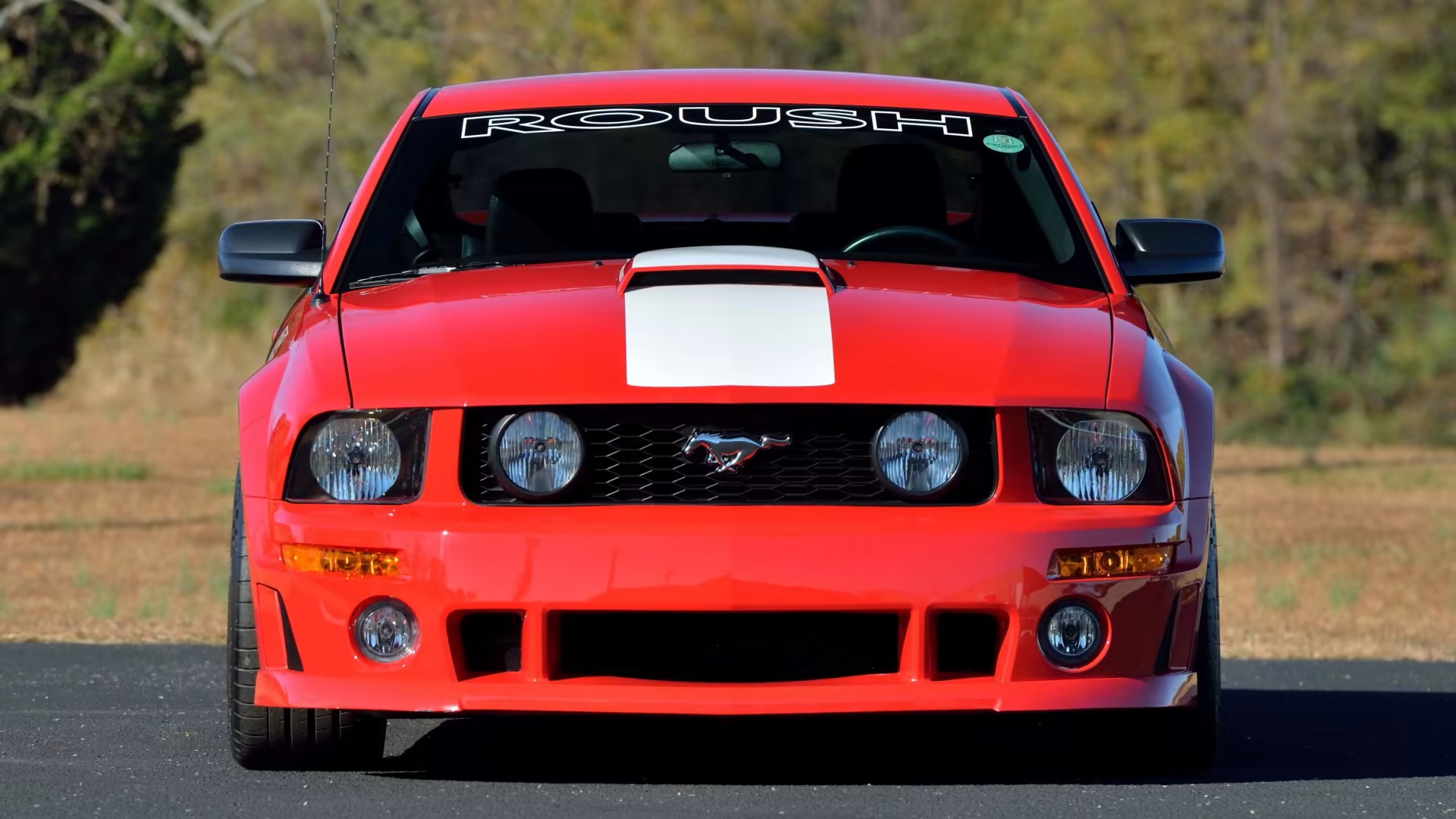 This 2008 Ford Mustang Roush 427R bears Roush Serial No. 80-341. Upgraded power is delivered by the Roush supercharged 4.6L V-8 engine, delivering 435 HP and 400 lb-ft of torque to the road via a 5-speed manual transmission upgraded with the Roush/Hurst shifter package. Handling the supercharged mill's output are the Roush performance suspension option, Brembo disc brakes and a set of 18-inch, polished, five-spoke wheels mounting Michelin Pilot Super Sport tires.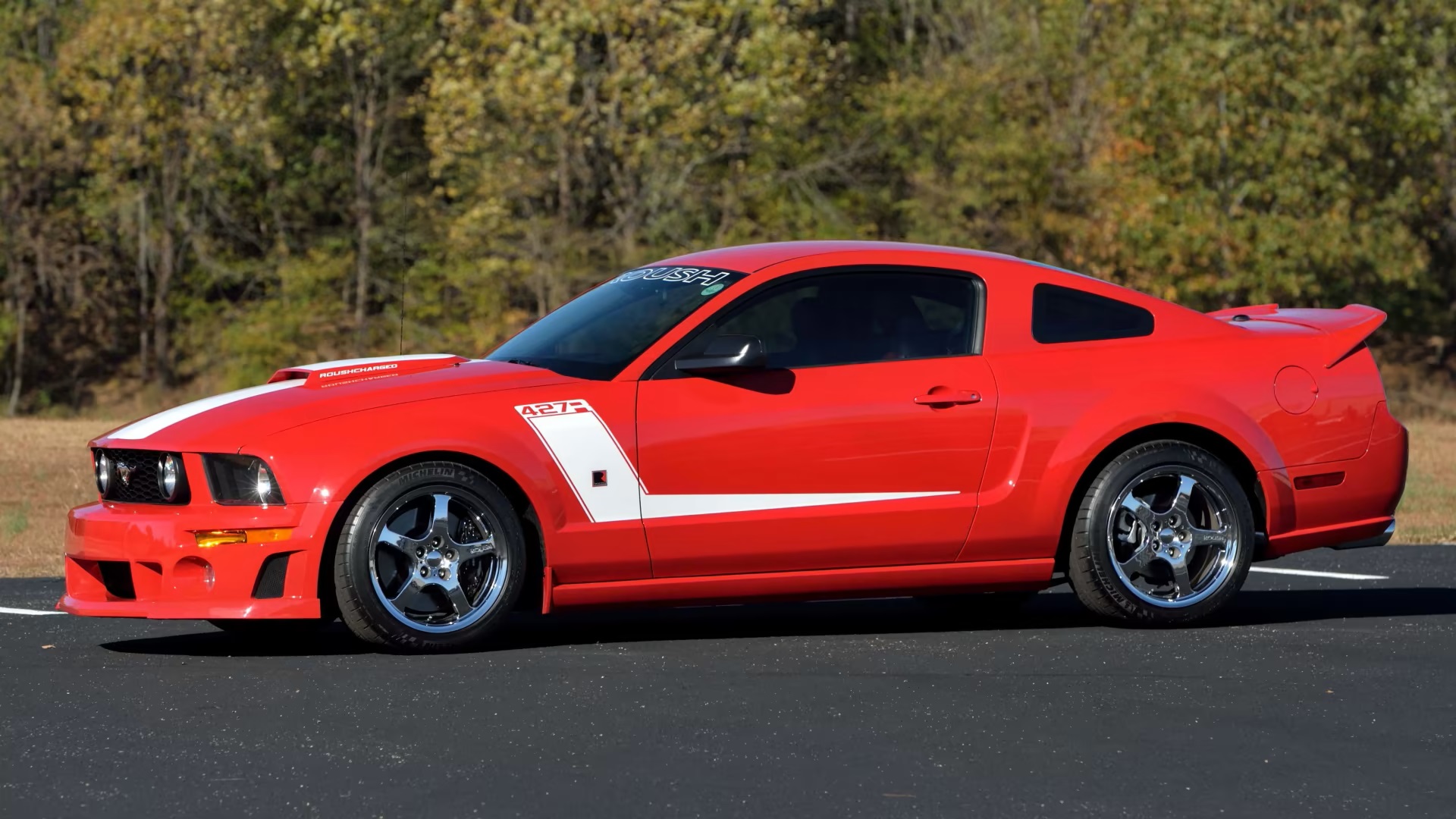 Upgraded with the Roush Aerobody package, this 427R is a standout in red with white striping and callouts over a black and red, leather-upholstered interior. Creature comforts include air conditioning, cruise control, power windows and locks, and the high-output Shaker 500 audio system.
Source: Mecum Auctions