With the encouragement of some long-time Mustang enthusiasts, Ford and the Kansas City district sales office once again collaborated to produce the 1985 Twister II to commemorate the 15th anniversary of the 1970 Twister Mustangs launched at the Total Performance Day roadshow held there in November 1969.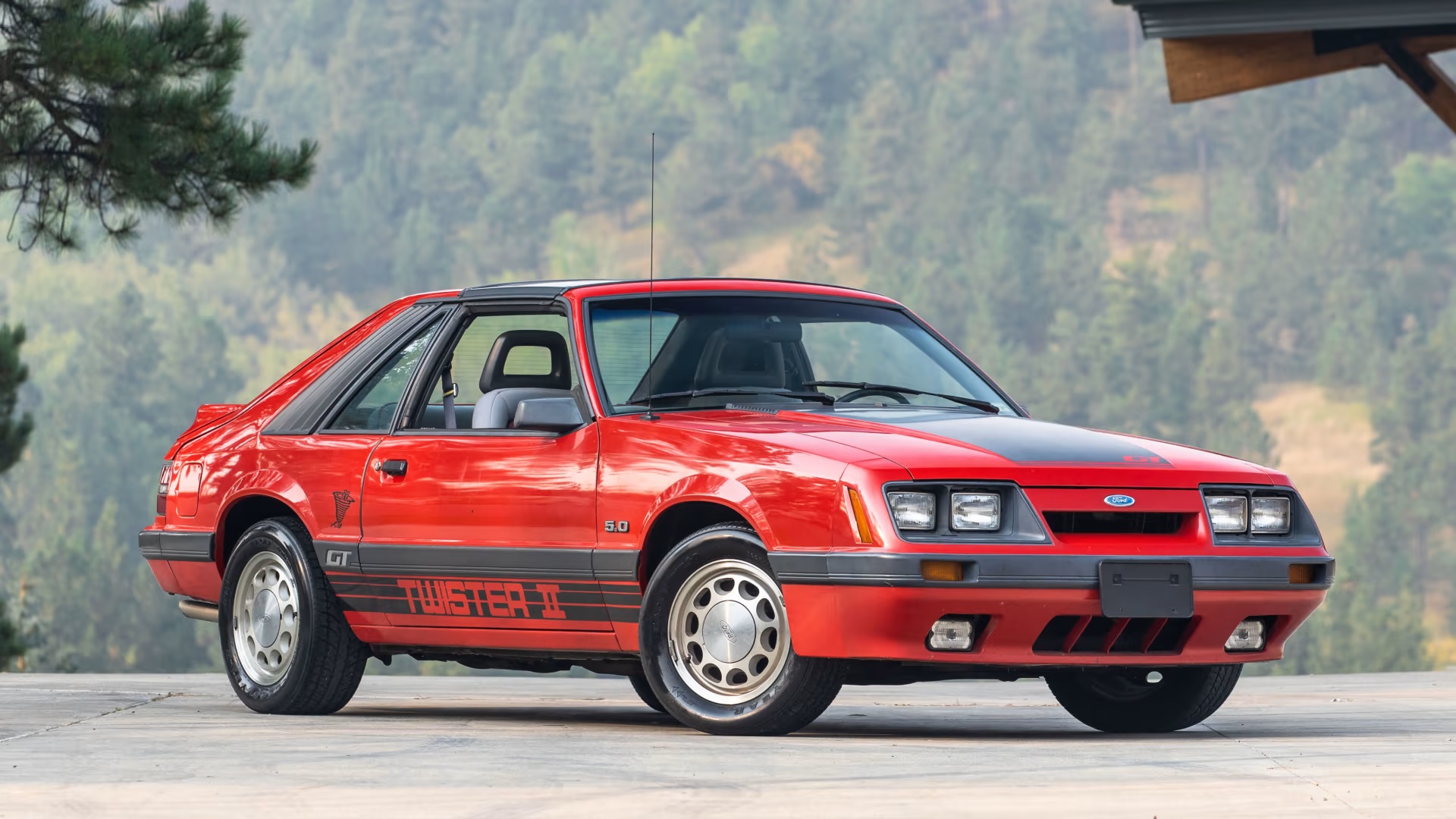 The limited run 1985 Twister II Mustang's were basically standard 1985 Mustang GT's with a decal package applied by the Kansas City District Sales office. As such, they came with all the visual and performance goodies of the regular 1985 GT's such as 5.0L HO engines, Traction-Lok differentials, special handling package, quadra-shocks in the rear, dual exhaust, exterior GT markings, etc.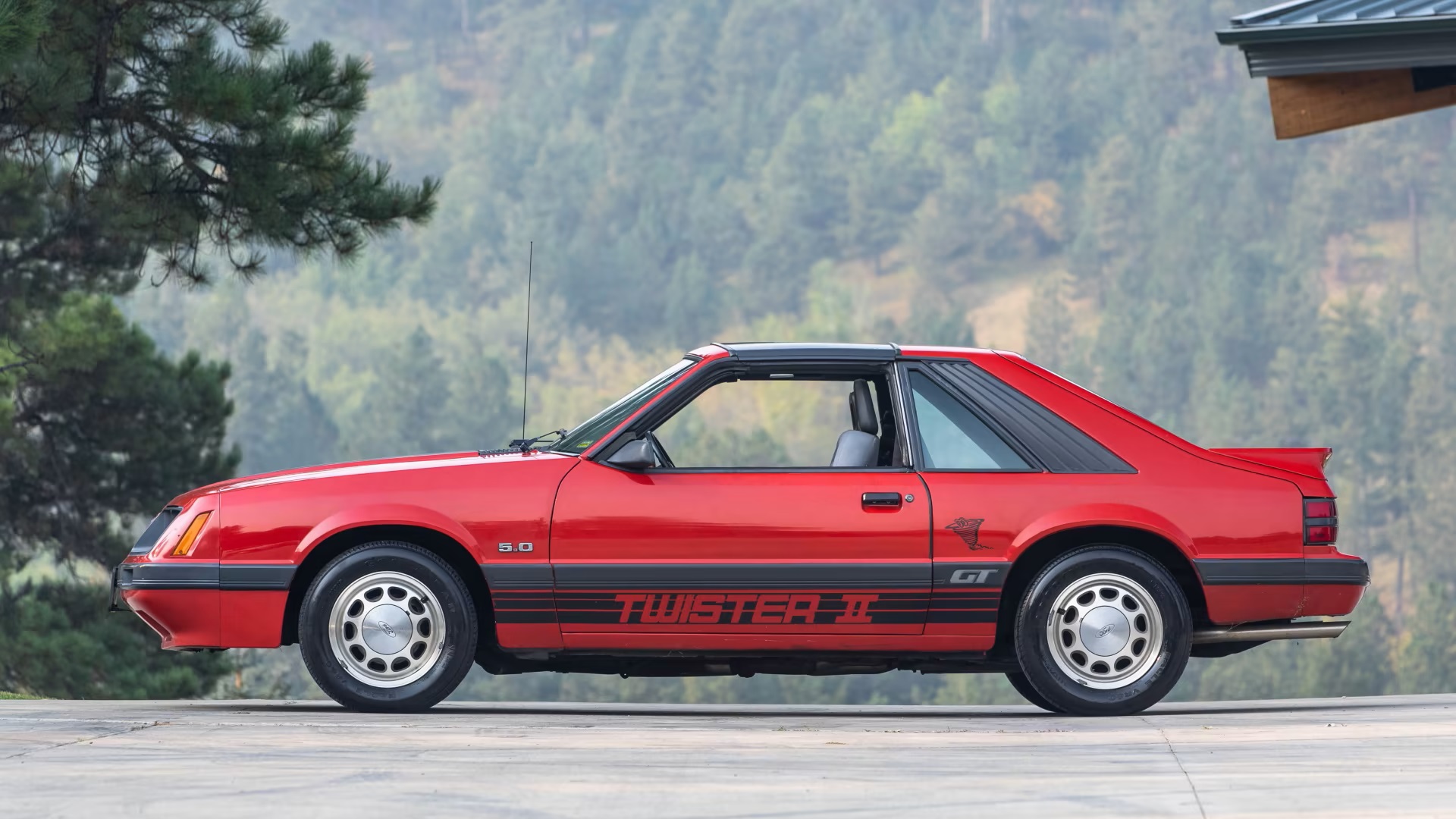 The '85 Twister II received no additional performance enhancements over the regular '85 Mustang GT. Twisters were available with any of the options available on regular GT's including sunroof, T-tops, optional axle, rear defrost, power windows, power locks, etc.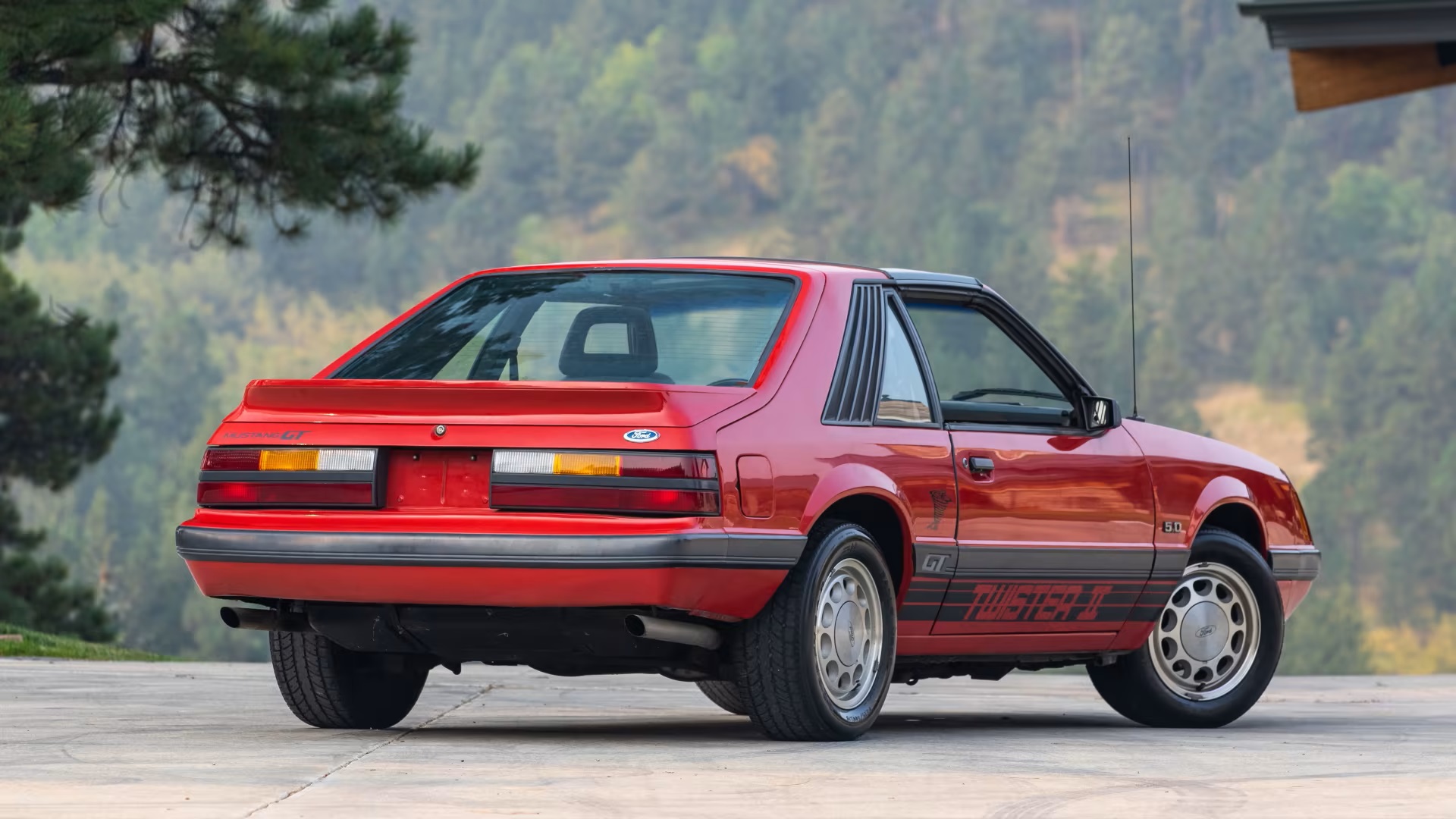 A total of 90 units were sold — 76 coupes and 14 convertibles. Of the 76 coupes, 74 were five-speed manuals and two were automatic hatchbacks. Of the 14 convertibles, nine were five-speed manuals and five were automatics.
Photo Source: Mecum Auctions