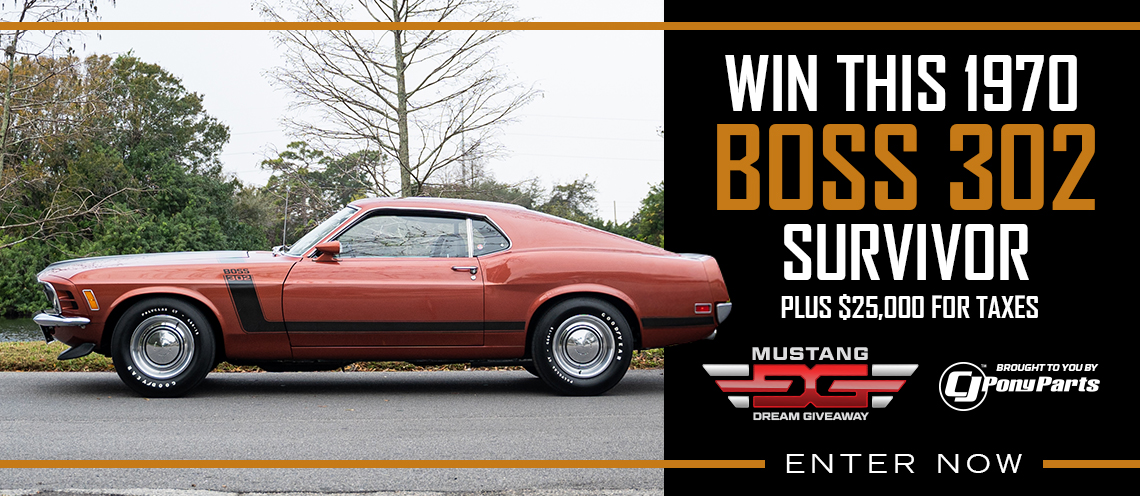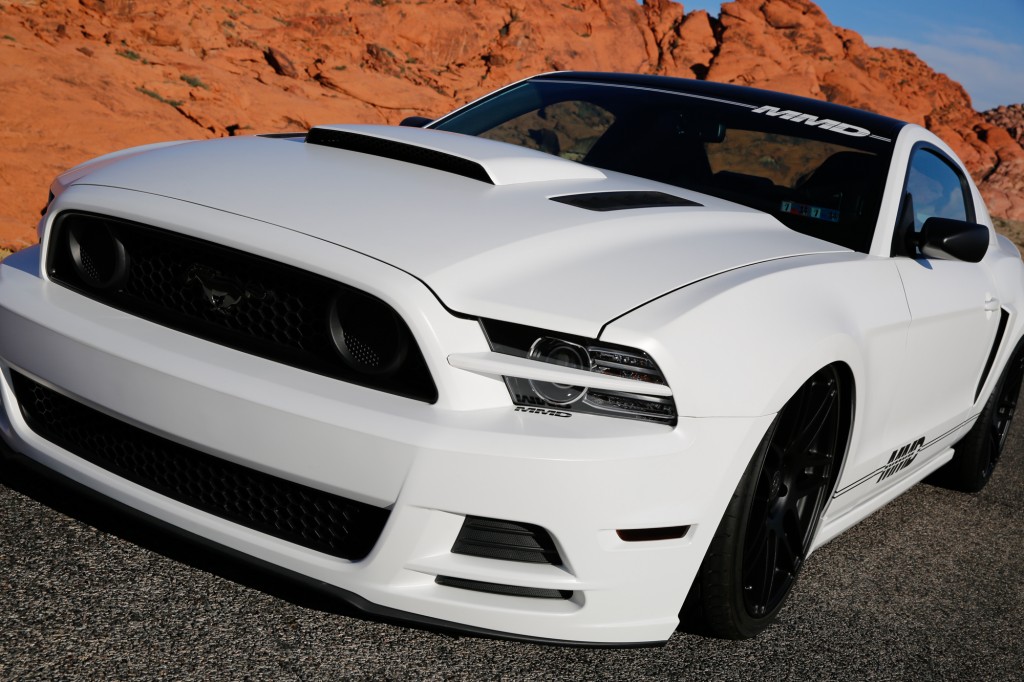 Modern Muscle Design (MMD) and American Muscle have teamed up to giveaway a custom Ford Mustang featuring over $30K in aftermarket parts. The one-of-a-kind May 2014 Muscle Mustangs & Fast Fords cover car features a myriad of aftermarket goodies including a Vortech supercharger, air-lift suspension, Ford Racing exhaust, MMD body parts and wheels.
What makes this Mustang special is it has been featured at the 2013 SEMA show and also made the cover of the most popular Mustang magazine on the planet (Muscle Mustangs & Fast Fords).
With design in mind Project MMD was built to be a SEMA show car first and foremost, but that doesn't mean it's not a fully functional bad ass street machine. That combination drew the attention of the folks over at MM & FF and once they finally saw Project MMD in person at SEMA, they knew they were looking at a cover car.
Not only does this vehicle look good on the outside it has the muscle to back it up as it produces 589 horsepower and 480 ft-lbs of torque.
This Mustang can be yours as one lucky person will be handed the keys on August 16, 2014 at the American Muscles Car Show. To ENTER head on over to American Muscle Project MMD Giveaway.
Performance
Air Lift Suspension Kit – Digital (05-14 All)
The Driveshaft Shop Carbon Fiber One Piece Driveshaft (11-14 GT, BOSS)
Vortech Supercharger System – Black (11-14 GT)
Snow Performance Stage 3 Boost Cooler (05-14 GT)
Ford Racing Boss Style H-Pipe and Side Exhaust (11-14 GT)
JLT Replacement Air Box Intake – Blow Through Supercharger (11-14 GT)
The Driveshaft Shop Carbon Fiber One Piece Driveshaft (11-14 GT, BOSS)
Styling
Forgestar Staggered F14 Monoblock Textured Matte Black Wheel & NITTO INVO Tire Kit – 20×9/11 (05-14 All) or
MMD 551C 20 inch staggered Wheels
Matte Black Boss Style Roof Decal (05-14 All)
MMD GT350 Style Window Covers – Pre-Painted (10-14 All)
MMD Hood Scoop – Pre-painted (13-14 GT, V6)
MMD Headlight Splitters – Pre-Painted (13-14 All)
MMD Ducktail Spoiler – Pre-painted (10-14 All)
Carbon Fiber Dash Overlay Kit (10-14 All)
MMD Retro Mirrors – Unpainted (10-14 All)
MMD Side Scoops – Pre-painted (10-14 All)
MMD Tail Light Trim – Pre-Painted (13-14 All)
MMD Boss Style Fog Light Deletes (13-14 GT)
MMD Satellite Radio/GPS Antenna Cover – Pre-painted (05-14 All)