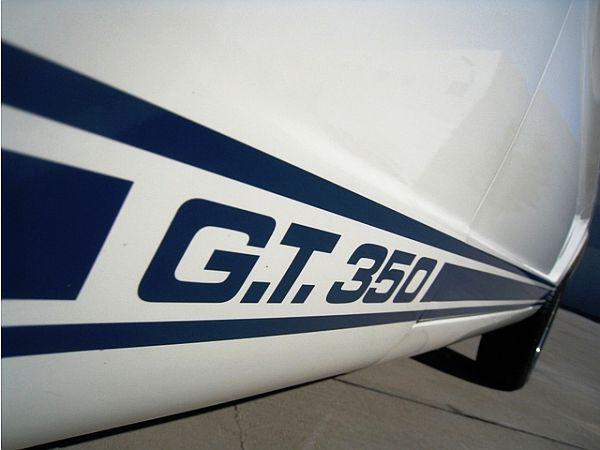 Here we go again with the he said/she said game of rumors and reporting on the next model coming down the Ford pipeline.  Just last week the rumor was Ford would be dropping the Shelby GT500 moniker for a naturally aspirated SVT Cobra and now the Shelby GT350 Mustang model is set to return for 2016, one year after the 2015 Ford Mustang debuts.
We actually reported on the Shelby GT350 model returning back in December of 2012 as Shelby enthusiast and collector Stephan Becker predicted the return was 100% true.  He claimed before Carroll Shelby passed away he signed the deal with Ford to produce a Shelby GT350 model.  It seems Becker was right but just one year off and it makes sense to debut the Shelby GT350 model in 2016 as Ford would not want to take anything away from the launch of the all-new redesigned 2015 Ford Mustang.
Rumor is the 2016 Shelby GT350 will be produced by Ford just like the current Shelby GT500.  The new Shelby GT350 will be powered by a naturally aspirated version of the Coyote 5.0 modified to produce more power possibly around 500 horsepower.  Expect pricing to be well below the current Shelby GT500 model and somewhere around the 2012-13 Boss 302 price range.  As for more details we simply don't have them at this point but expect to see the 2016 Shelby GT350 debut sometime in the spring of 2014.