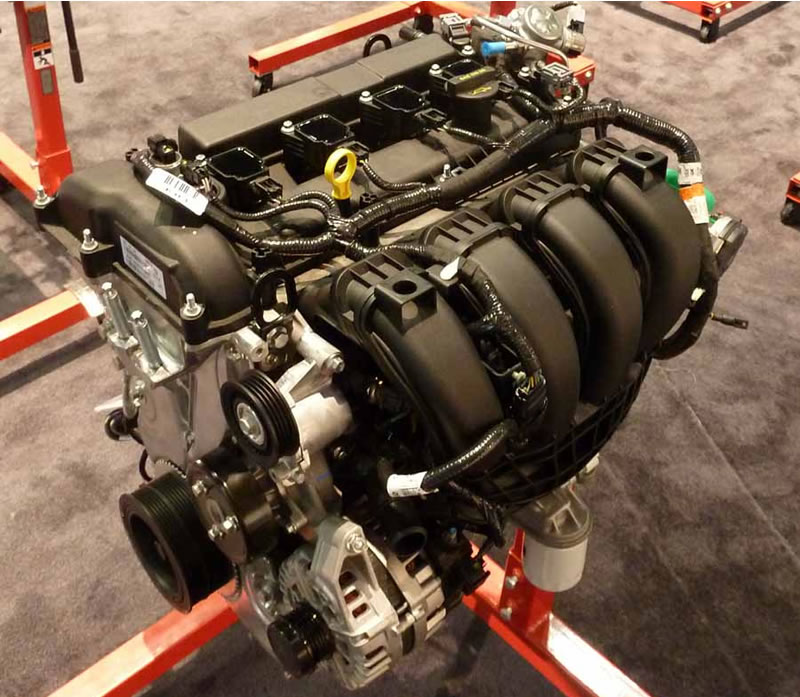 For 2012, Ford Racing is expanding its range of quality engineered and built crate engines that are designed to fit nearly every performance application and budget.
Adding FRPP's just-announced I-4 Crate Engine 'Concept' into the mix, Ford Racing's line of high performance crate engines now grows to become one of the most comprehensive in recent memory. Whether it's one of the modern, high-tech Coyote-based 5.0-liter engines or any of the nine unique pushrod engines, all of Ford Racing's crate engines leverage Ford Motor Company's engineering resources to deliver high quality and real value.
The Ford "Small-Block" V-8 has been a longtime favorite among racers, and the Ford Racing Performance Parts 2012 pushrod crate engine offerings range from 302 to 427 cubic inches, and from 340 up to 600 horsepower!
The 2012 FRPP Crate Engine lineup includes: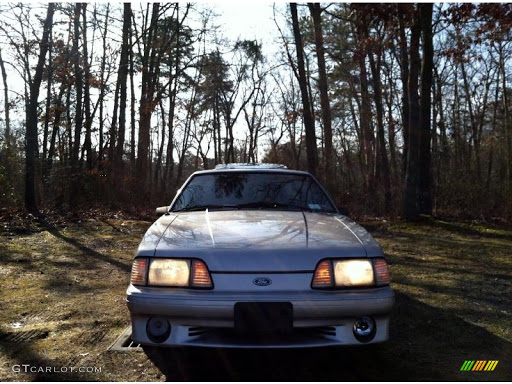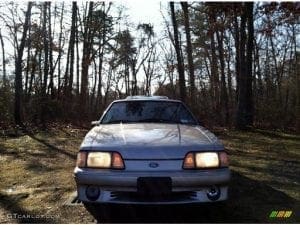 Z363 500 HP Pushrod Crate Engine
Following the hot-rodding adage that there's no substitute for cubic inches, Ford Racing has taken the popular 302-based stroker to the max with the 500 horsepower Z363 crate engine. By pushing the bore out to 4.125 inches, displacement of the popular 347 stroker has been increased to 363 cubic inches. Combined with improved Mahle® pistons, the Z363 makes 50 more horsepower and 50 more foot-pounds of torque than the Z347 that it replaces. Nothing but the best parts are used inside, including: forged crankshaft; forged I-beam connecting rods; floating piston pins; and a high-performance oiling system.
Built with the BOSS 302 block and Z304D aluminum heads, Z363 fits many of the vehicles originally built with a 289 or 302 block with 8.2-inch deck height. Ford Racing engineers designed the Z363 to work both on the street and at the strip, with a strong torque curve that delivers more than 390 foot pounds from 3,500 rpm up to the 6,500 rpm redline. With a compression ratio of 10.0:1, Z363 runs on unleaded premium pump gas, and is also available as a short block for those who want to build the engine to their own specifications.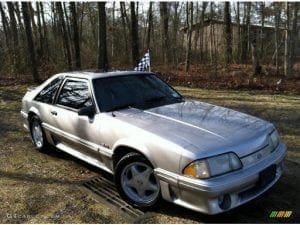 X427 Crate Engine (p/n M-6007-X427FT/RT)
The company that created the famous 427 FE engine now offers another modern version of the legendary motor. The X427, designed for street use, has joined the Ford Racing Z427 that was introduced in 2010. Fitted with the legendary Ford Racing X-Heads, the X427 delivers 520 foot-pounds of torque. Built on Ford Racing's new BOSS 351 block, this new 427 crate engine is engineered and built to deliver a strong, flat torque curve. That translates into tire-smoking acceleration for street rods, kit cars and muscle cars, and plenty of power and torque for light-duty pickups and SUVs.
5.0L Ti-VCT Aluminator NA p/n M-6007-A50NA
Ford Racing has taken the 5.0 Mustang GT's 4-valve V-8 with twin independent variable camshaft timing (Ti-VCT) and created another in its series of "Aluminator" crate engines that deliver even higher performance than before. The 5.0 Aluminator NA, with 11.0:1 compression ratio, is designed specifically for naturally aspirated, high-performance applications. Mahle® forged pistons are hard anodized with Graphal® low-friction coating. The connecting rods are premium Manley® H-beam with ARP® 2000 bolts, and fitted with BOSS 302 high-performance bearings.
The 5.0 Aluminator NA is a direct bolt-in for 2011-12 Mustang GT. It can be used in street rod or resto-mod builds using Ford Racing's 5.0L engine controls pack (p/n M-6017-A504V).

5.0L Ti-VCT Aluminator SC P/N M-6007-A50NSC
This second new offering in Ford Racing's 5.0 Mustang "Aluminator" crate engine line is another modern 5.0-liter, 32-valve DOHC V-8 that uses advanced features like Ti-VCT to deliver big power. This "Aluminator" is built with a 9.5:1 compression ratio, forged pistons and H-beam connecting rods to meet the demands of forced induction applications.
5.0L Ti-VCT Coyote 'Sealed' Racing Engine P/N M-6007-M50S
The popularity of today's Mustang 5.0 "Coyote" engine has led to strong interest by sanctioning bodies to create new spec-racing classes for the engine. These spec engines are the same as the production Mustang GT's 5.0 V-8, and are sealed by Ford Racing to ensure that none of the engine internals are changed.
The first organization to employ these engines will be the National Mustang Racer's Association (NMRA) in a class called, "Coyote Stock." All engines will use a spec engine controller.
Ford Racing designs and engineers components that fit perfectly and deliver optimal performance and durability. Only Ford Racing has access to proprietary design, testing and production resources that are vital in developing components worthy of wearing the Blue Oval. From engine internals and bolt-on power-adders to chassis kits designed and tuned for specific applications, Ford Racing has upgrades that are track-tested and race-proven.
Contact Ford Racing Performance Parts for more information:
800-FORD-788 (1-800-367-3788) or visit http://www.fordracingparts.com