The Ford Mustang, now nearly 60-years into production, has left its indelible stamp upon the automotive landscape and motorsports community. From the sale's floor to the drag strip, there are few places that the Mustang has not conquered at one point in time or another. To say the least, the Mustang's tenure has been exceptionally eventful, if not historic.
Interestingly enough, much of the Mustang's success has been well documented via the numerous records that it has logged. In fact, Ford's pony car has logged quite a few record-setting achievements, some of which are quite well known—while others remain somewhat more obscure in nature.
The following are 5 of the most significant records set by the Ford Mustang.
#5: Manual Transmission ¼ Mile Record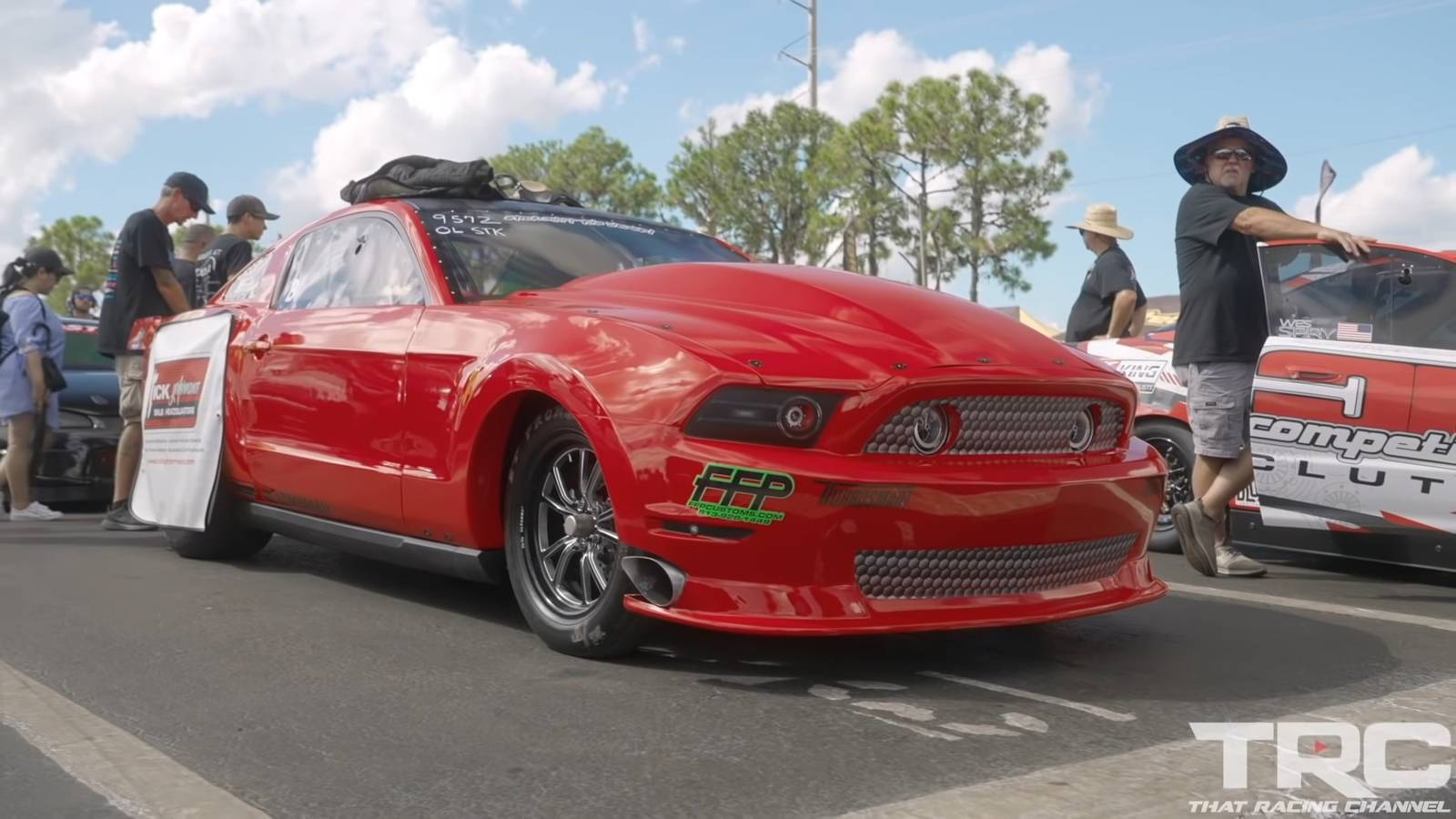 Did you know that the fastest stick-shift racer to have ever powered through the ¼ mile was a Mustang? If you didn't, then you have probably never heard of Joel Steele and his 2012 Ford Mustang Boss, "Constantine". While Joel's Mustang began life as your run-of-the-mill street car, that would soon change.
By 2021, Joel's modified Mustang possessed more than 1,900 horsepower, while still retaining a manual gearbox. Beneath its hood, "Constantine" sported a Coyote powerplant complete with Manley pistons, twin-turbos, and a Holley ECU. Joel's record-setting pass was clocked at an official time of 6.81 seconds (210 MPH).
#4: Mach-E Record Trifecta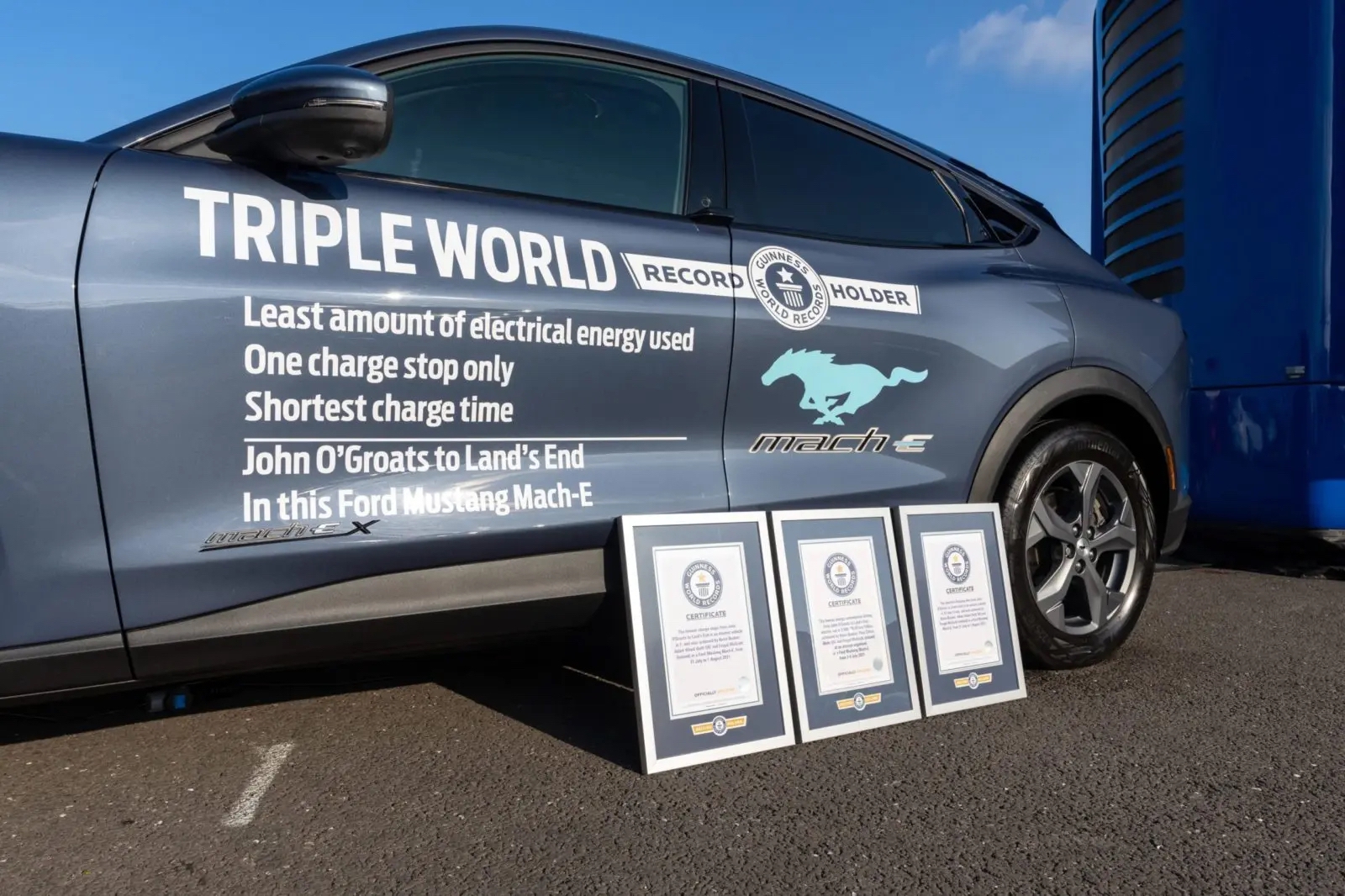 Though relatively uncharacteristic of earlier Mustang production, Ford has now made an attempt to produce a "greener" version of their iconic pony car. The Mach-E is Ford's new all-electric rendition of the Mustang, and it has been making quite a name for itself in terms of sustainability and overall real-world potential. This point was illustrated quite well during the summer of 2021, when the Mach-E placed its stamp on the history books—not once, but three times in total.
During an 874 mile run across the United Kingdom, a Mach-E driven by Fergal McGrath, Kevin Booker, and Adam Wood set a record for the lowest amount of power usage during a single run, averaging 6.5 miles per kWh. This run was then repeated, at which time the Mach-E also snagged the records for the "Shortest Total Charging Time", and "Least Number of Charging Events" during a drive of this distance.
#3: Fastest 275/315 Radial ¼ Mile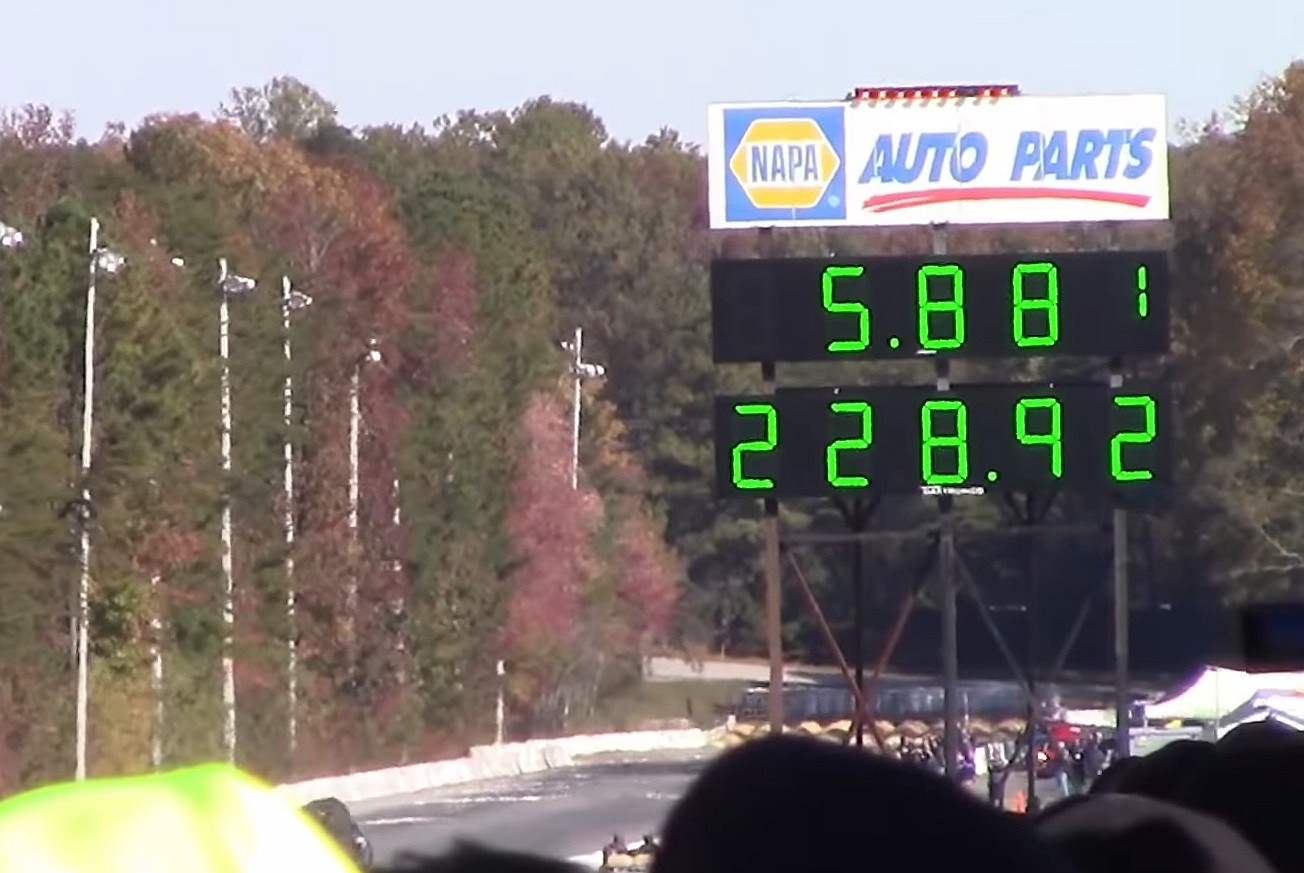 In 2021, the Mustang logged two different ¼ mile radial-tire records, all within a single weekend. The first of these records came within the 275-radial competition, when Don Burton drove his Proline Racing Fox-body Mustang to a ¼ mile time of 5.88-seconds and achieved a top speed of 228 MPH. Burton was also the first driver within the history of the 275-radial competition to have registered a sub-6-second pass.
The second of these two records was set by Manny Buginga, while driving his signature fourth-generation Mustang. Buginga barrelled down the track at speeds of 228 MPH, while completing his record-setting pass in a mere 5.75 seconds.
#2: Full-Bodied Electric NHRA World Record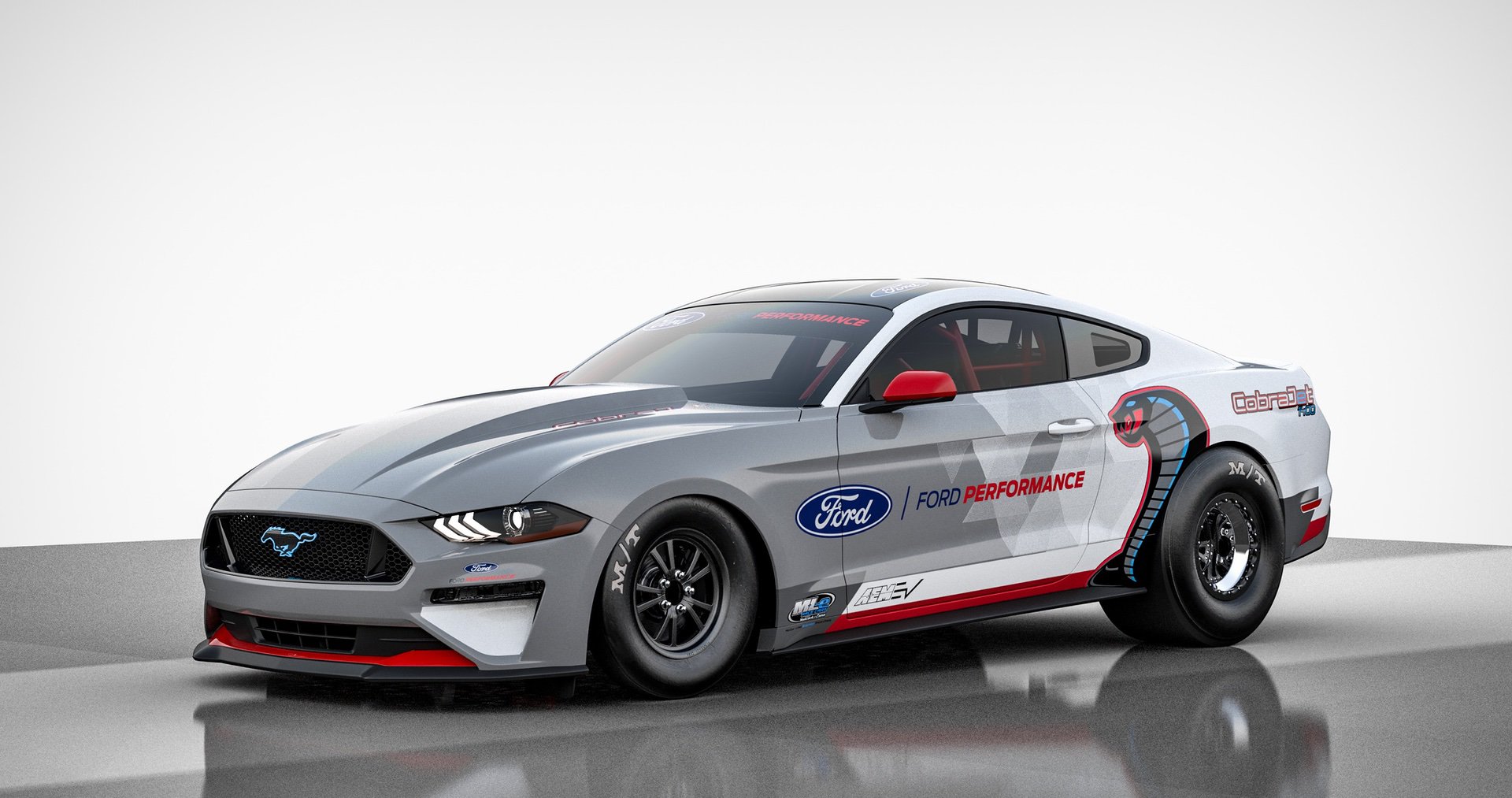 With the recent release of the Mustang Mach-E, Ford has jumped full-tilt into the notion of producing formidable-yet-practical all-electric derivatives of the Mustang. This is perhaps the most compelling reason for the company's construction of the all-electric Cobra Jet 1400, a one-off racing prototype design to showcase Ford's prowess for building vehicles that fit within their newer "green" initiative.
In June of 2021, Ford proved just how formidable their Cobra Jet 1400 could truly be. The all-electric Mustang, driven by legend Bob Tasca III, posted a ¼ mile time of 8.128 seconds while registering a top speed of 171.97 MPH. Ironically, the previous full-bodied all-electric ¼ mile record time had also been set by the Cobra Jet 1400 just a few months prior.
#1: 1965 NHRA Class A/Factory Experimental Record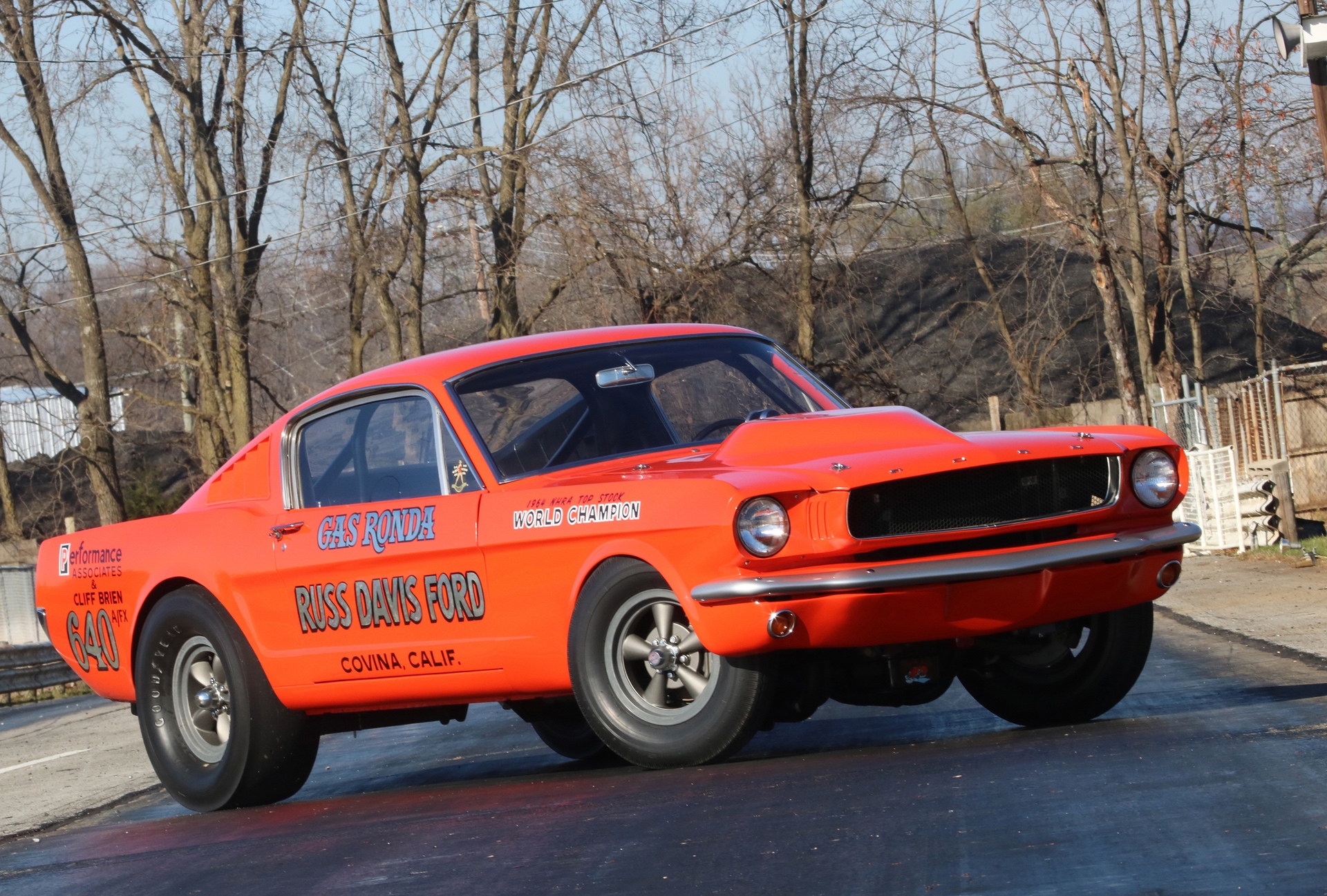 One of the earlier record-setting efforts involving a Ford Mustang took place in 1965, when Gaspar "Gas" Ronda set the new NHRA Class A/Factory Experimental record in the ¼ mile. Ronda completed his record-setting pass in 10.43 seconds at a top recorded speed of 134 MPH. Although this mark has since been eclipsed, Ronda's efforts were quite noteworthy for the day.
The exact car that Ronda drove on this fateful day was a 1965 Mustang Fastback, which was custom-modified by Holman-Moody's performance shop in Charlotte, North Carolina. The Mustang in question was motivated by a 427 cubic-inch powerplant equipped with dual four-barrel carburetors.