The Ford Shelby Mustang Super Snake is a visual stunner, solidifying its place among the coolest Mustangs ever made. However, its true prowess lies beneath the hood. Powered by a 5.0-liter supercharged V8 engine, this beast delivers an impressive 825 horsepower, propelling the Shelby Mustang from 0 to 60 miles per hour in a mere 3.5 seconds.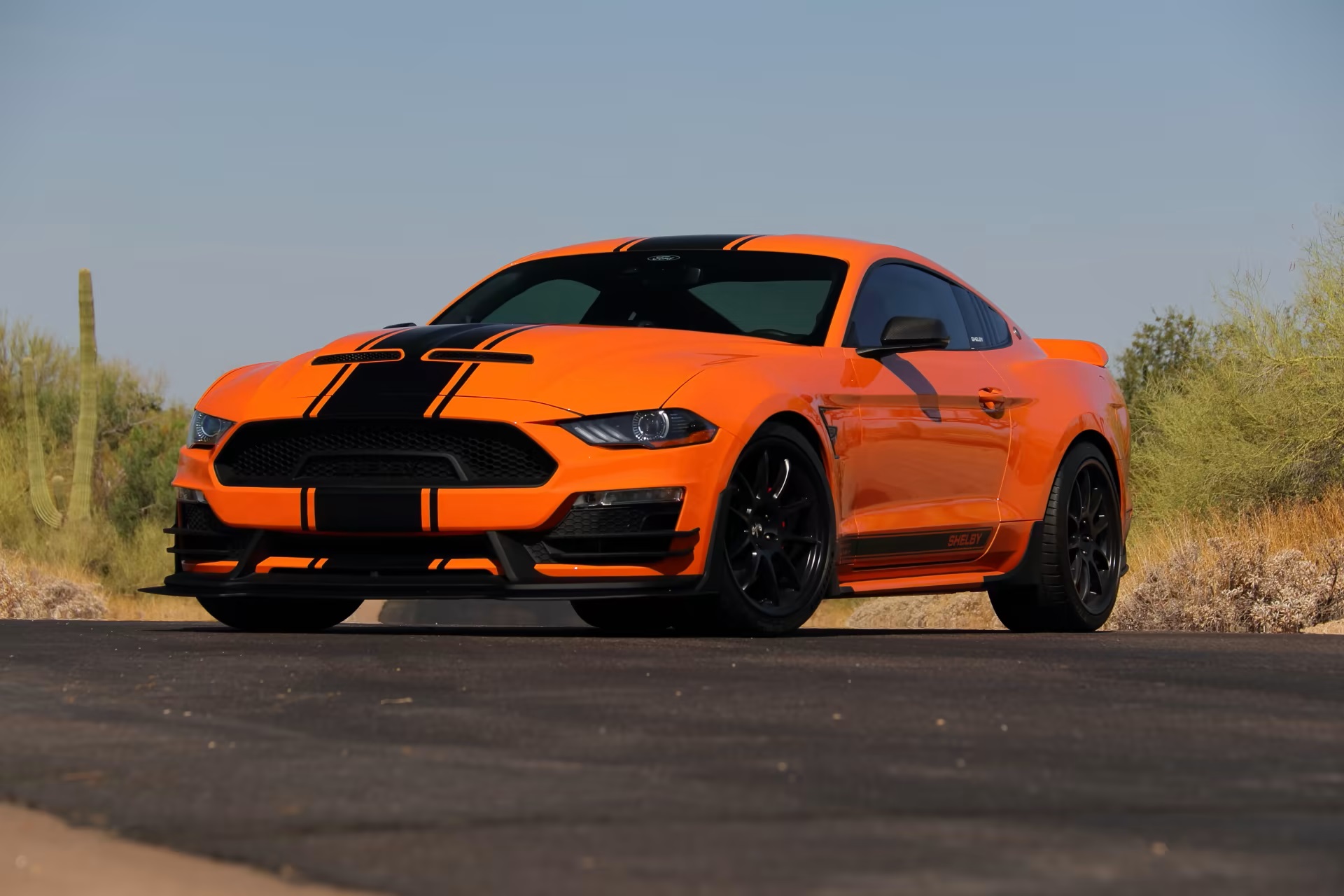 Such exhilarating potency propels the Mustang Super Snake beyond the realm of ordinary sports cars and elevates it to the stature of a supercar. Enhanced by 20-inch aluminum wheels and the Ford Performance Track Handling Pack suspension system, it stands as a formidable contender engineered for both the track and wider horizons.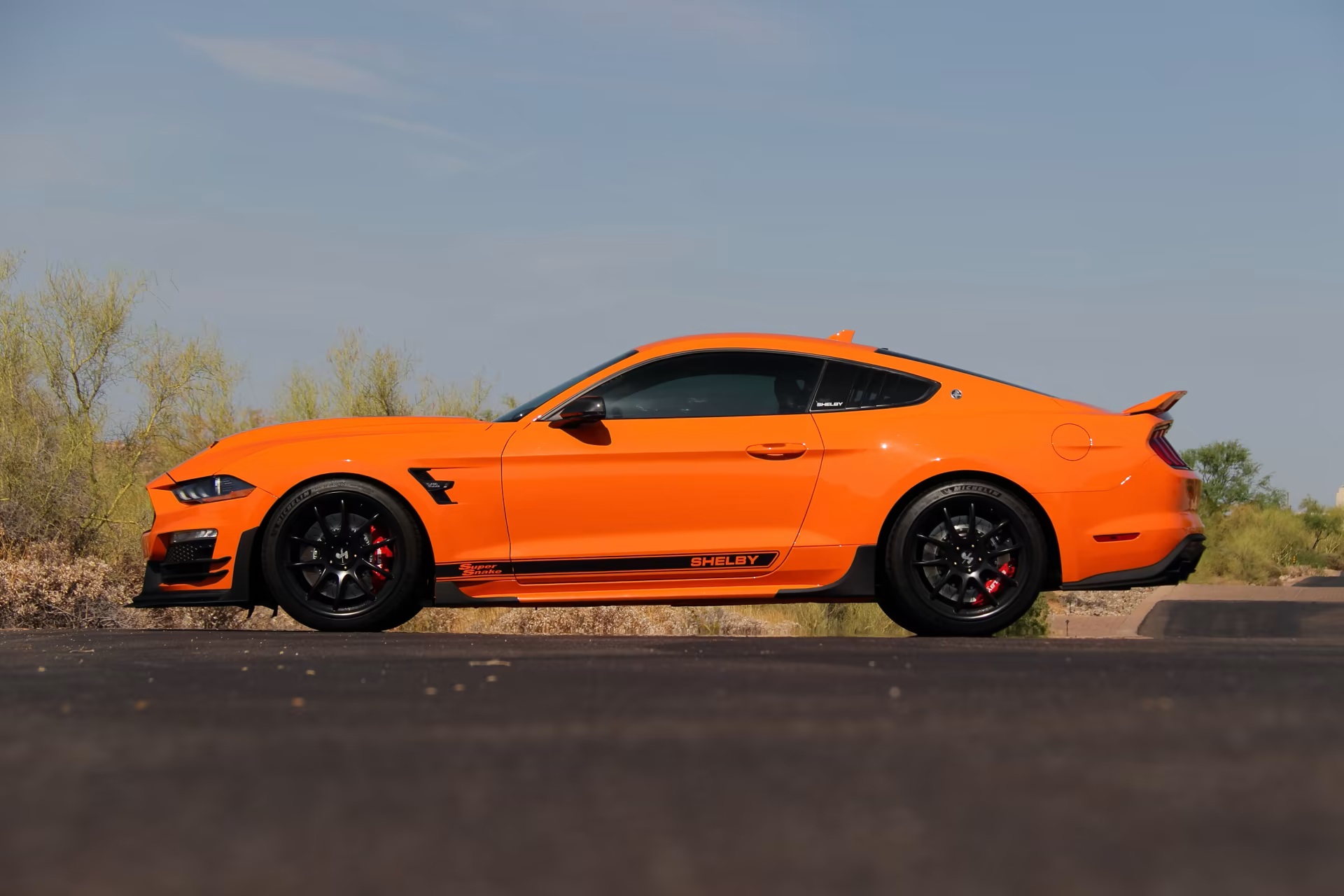 This 2021 Ford Shelby Super Snake, one of 500 produced for 2021, CSM No. 21SS0095, achieves a new standard of performance thanks to its 5.0-liter supercharged V8 engine, this powerhouse unleashes an astonishing 825 horsepower.  This power is made possible with the addition of a polished Shelby/Whipple twin-rotor supercharger, a tuning upgrade and high-flow Ford Performance dual exhaust.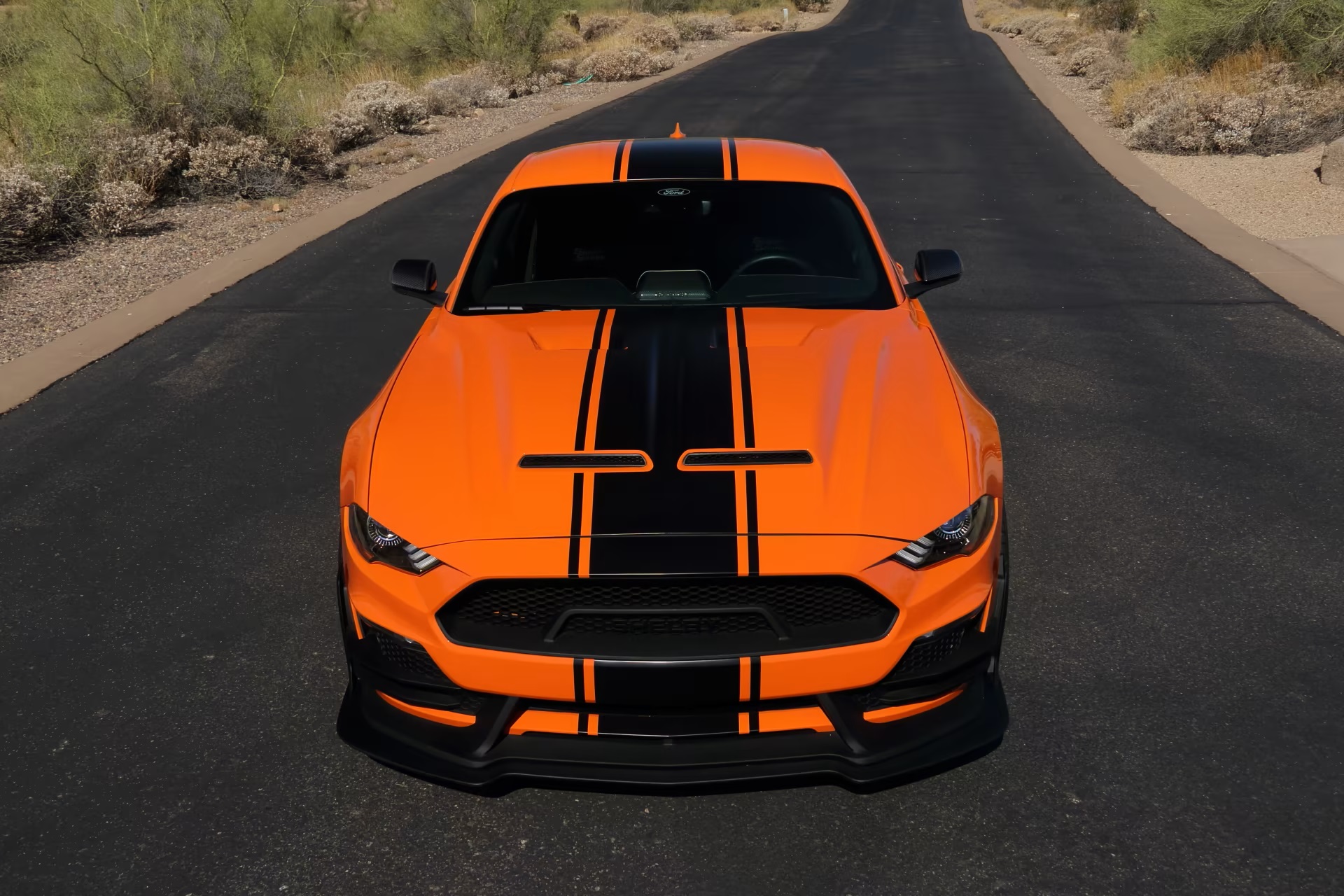 The Shelby treatment extends throughout every facet influencing the Super Snake's performance. From the Shelby extreme cooling system featuring a radiator, aluminum tank, and heat exchanger, to the specialized rear springs and stabilizer bar that complement the Ford Performance Track Handling Pack, this car is meticulously honed. It rides on extra-wide Shelby alloy wheels enveloped in Michelin tires and halts with the aid of Shelby/Brembo all-wheel disc brakes, incorporating 6-piston front and 4-piston rear calipers. The latter is safeguarded by a Shelby brake and bearing duct cooling system.
Consistent with the essence of anything bearing the Shelby emblem, this car demands the attention of all who encounter it. Its Twister Orange tint coat paint gleams magnificently against a myriad of Shelby exterior enhancements, including a distinctive front fascia, hood, grilles, rockers, splitter, spoiler, rear tail panel, and diffuser. The Super Snake's interior is equally adorned with special details. Among them are pushbutton start, multifunction driver controls on the steering wheel complete with hands-free audio controls, a Bang and Olufsen premium sound system, dual-zone climate controls, and a Shelby multigauge cluster on the dashboard.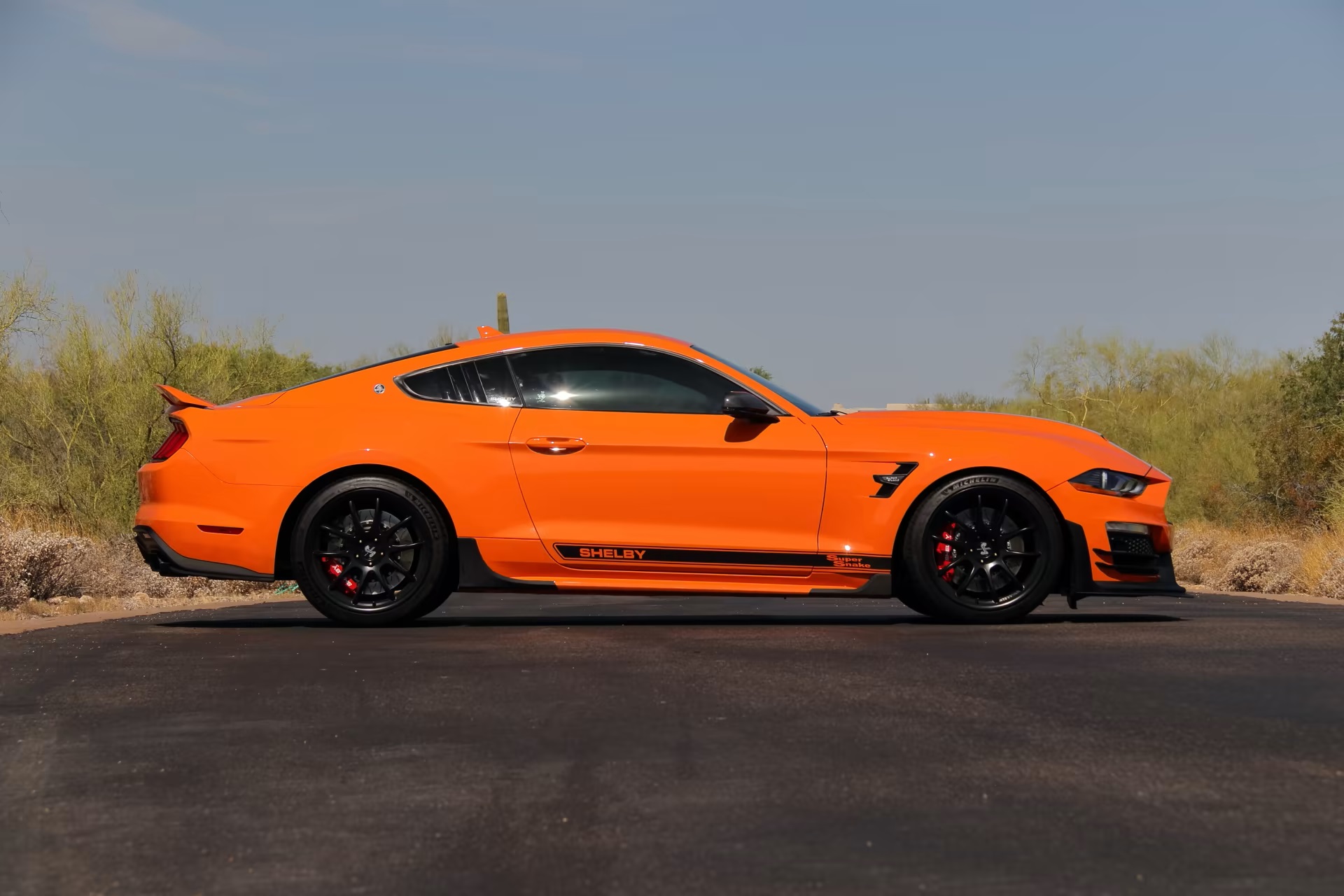 With a mere 126 miles on its odometer, this 2021 Super Snake is pristine and poised to offer a lifetime of driving delight and excitement in the unparalleled manner that only Shelby can provide. This 2021 Ford Shelby Super Snake will be available for bidding on Mecum Auctions this coming Saturday as part of their Monterey Car Week event.
Source: Mecum Auctions