This 2017 Ford Mustang Hurst Kenne Bell R-Code brings together two of the most renowned and esteemed names in the high-performance world, Mustang and Hurst. Initially slated for a limited production run of 50 vehicles, only 16 were ultimately manufactured, making it an exceptionally rare and highly sought-after car.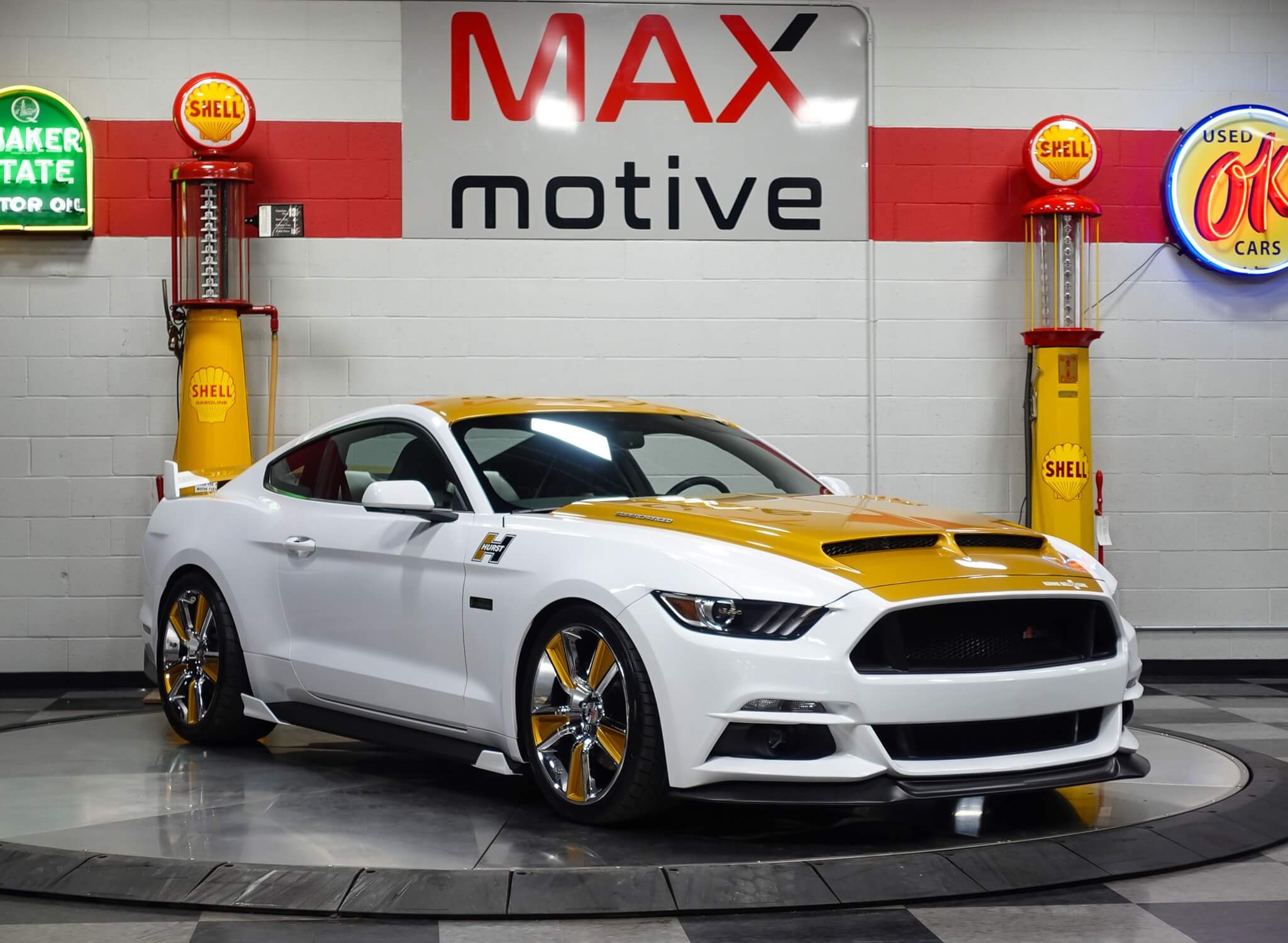 The 5.0L Coyote V8 engine has been enhanced with a Kenne Bell 3.2L twin-screw liquid-cooled positive displacement supercharger and a Kenne Bell Mammoth 168mm throttle body, producing an impressive 750 horsepower. In classic fashion, a Hurst Competition Plus unit, complete with a reverse lock-out and iconic white ball knob, is installed. The engine benefits from Hurst components by Flowmaster, including a 3-inch stainless cat-back dual exhaust system with a crossover pipe and dual quad 4-inch stainless double-wall tips finished with the Hurst logo.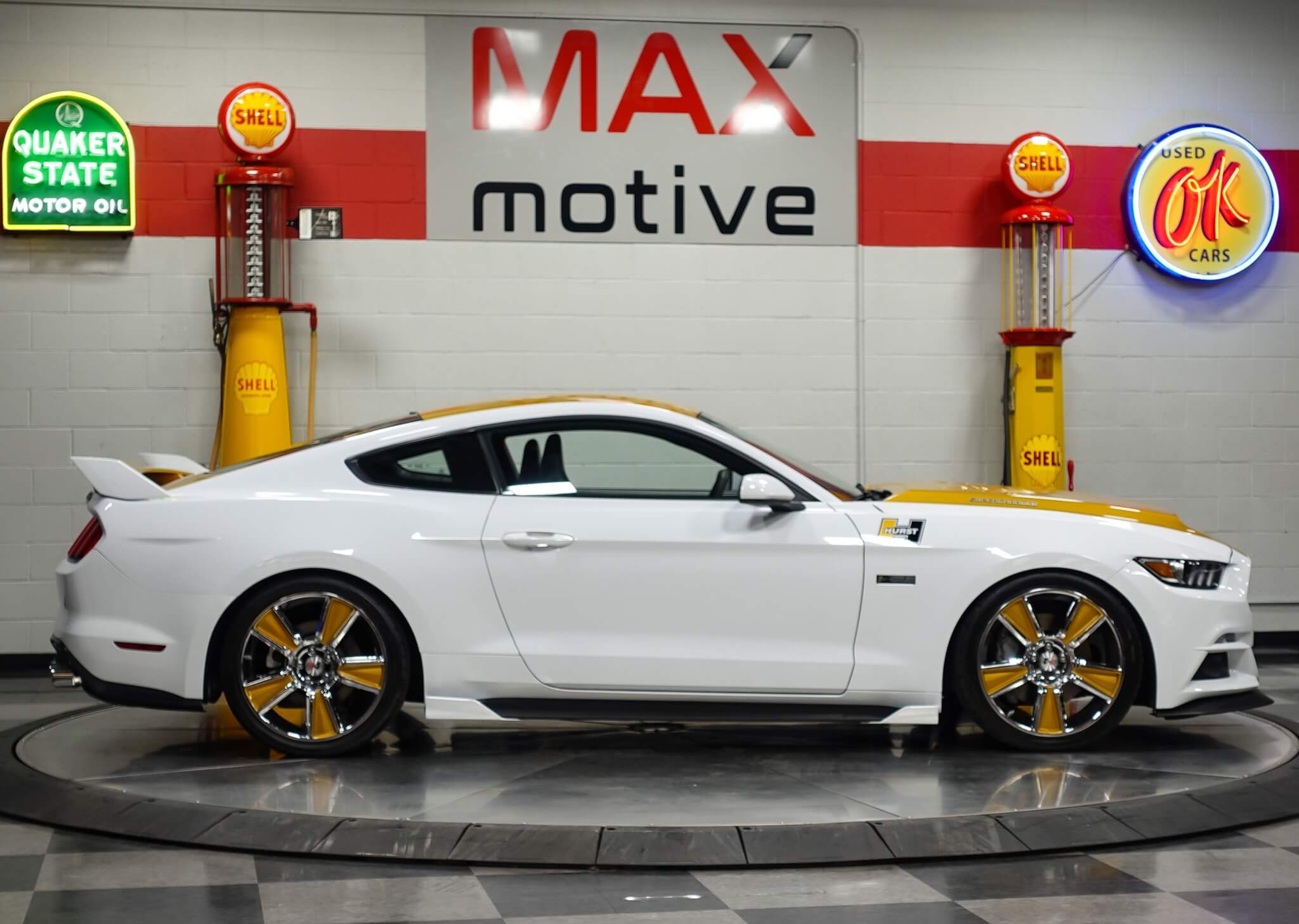 Aesthetically, the car is striking with its Oxford White and Hurst Gold color scheme. The gold paint exhibits just the right amount of metallic sparkle. Custom Hurst badging and logos adorn the car, including a serialized dash plaque with the car's unique serial number. Katzkin Tuscany premium leather seat covers feature gold top stitching and a beautifully embroidered gold Hurst emblem. The Hurst Stunner chrome-plated wheels come with optional custom-painted Hurst gold accents.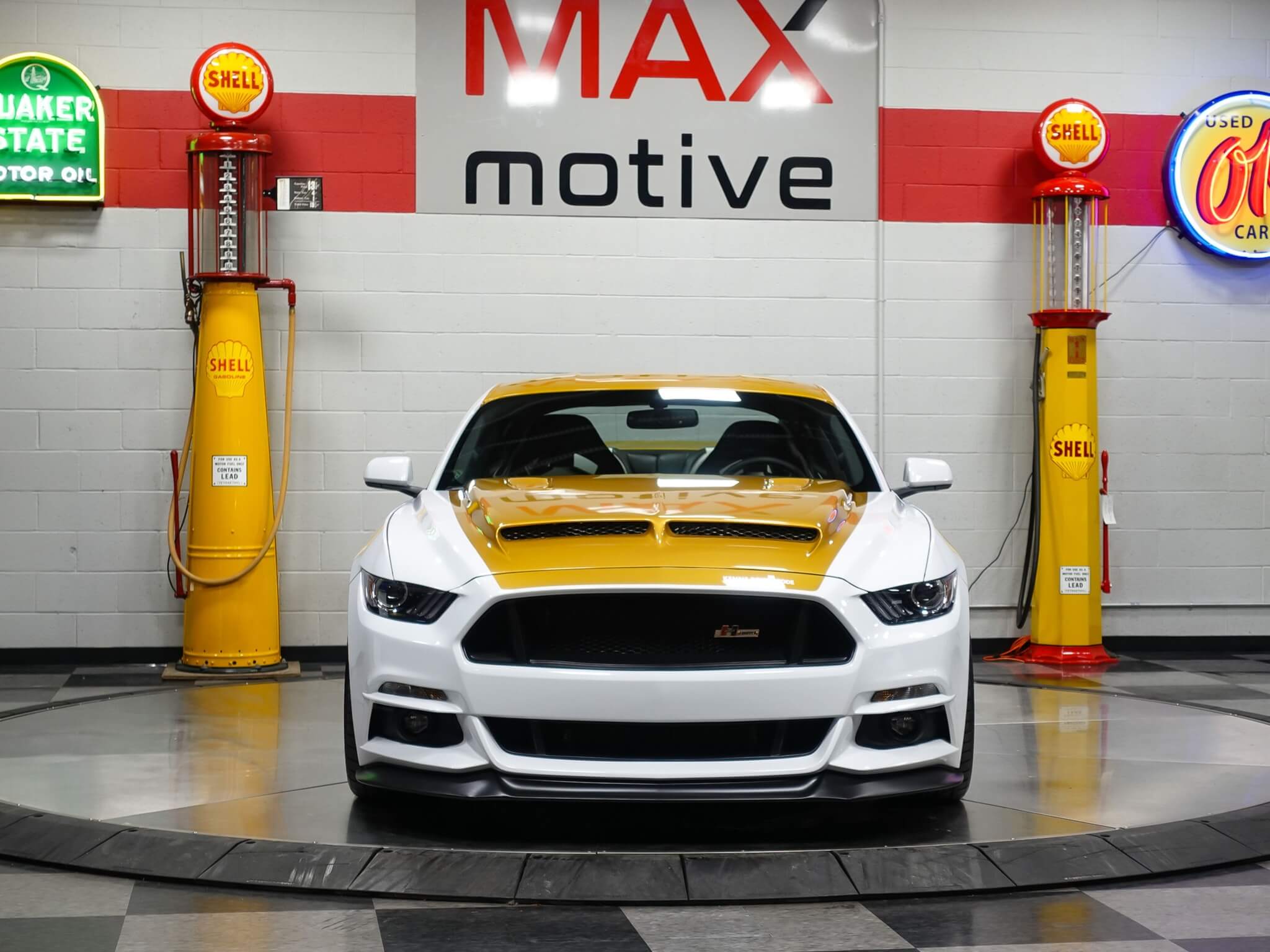 This extremely rare Mustang has been kept as part of a private collection and is now available for auction by its seller in Pennsylvania via PCARMARKET, showing only 238 miles on the odometer.
Source: PCARMARKET