In 2010, commemorating the 45th anniversary of the original 1965 Ford Mustang Shelby GT350, Shelby American introduced a reimagined version of their iconic small block muscle car. For an extra $33,995, Shelby American transforms a 2011 Ford Mustang GT into a GT350.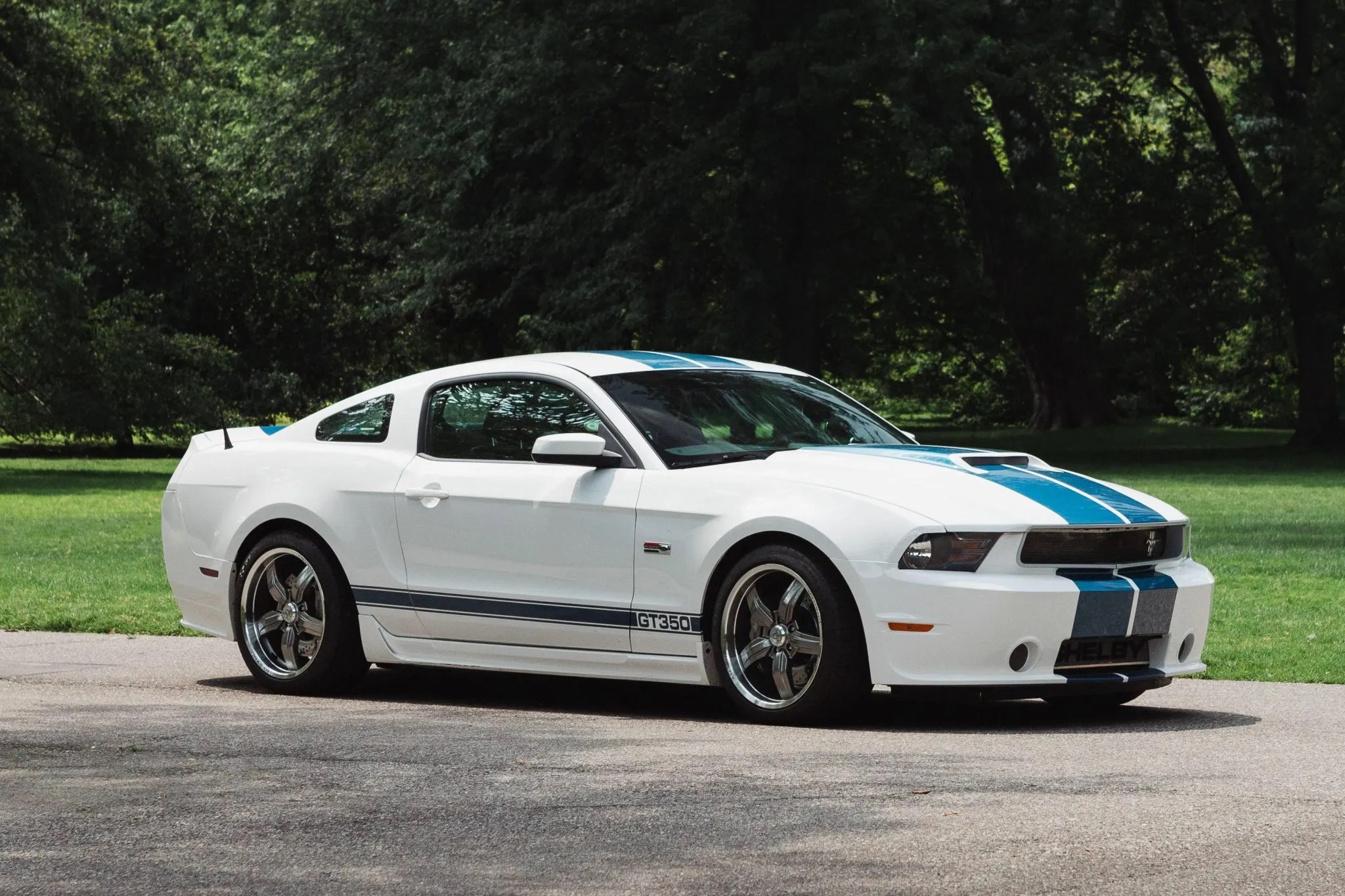 This 500 HP supercharged pony car features a Ford Racing suspension, featured 19-inch retro muscle car wheels with substantial six-piston brake calipers, and boasted a contemporary aero package. The exterior showcased Shelby's signature white finish with Le Mans racing stripes in Guardsman Blue running the length of the vehicle.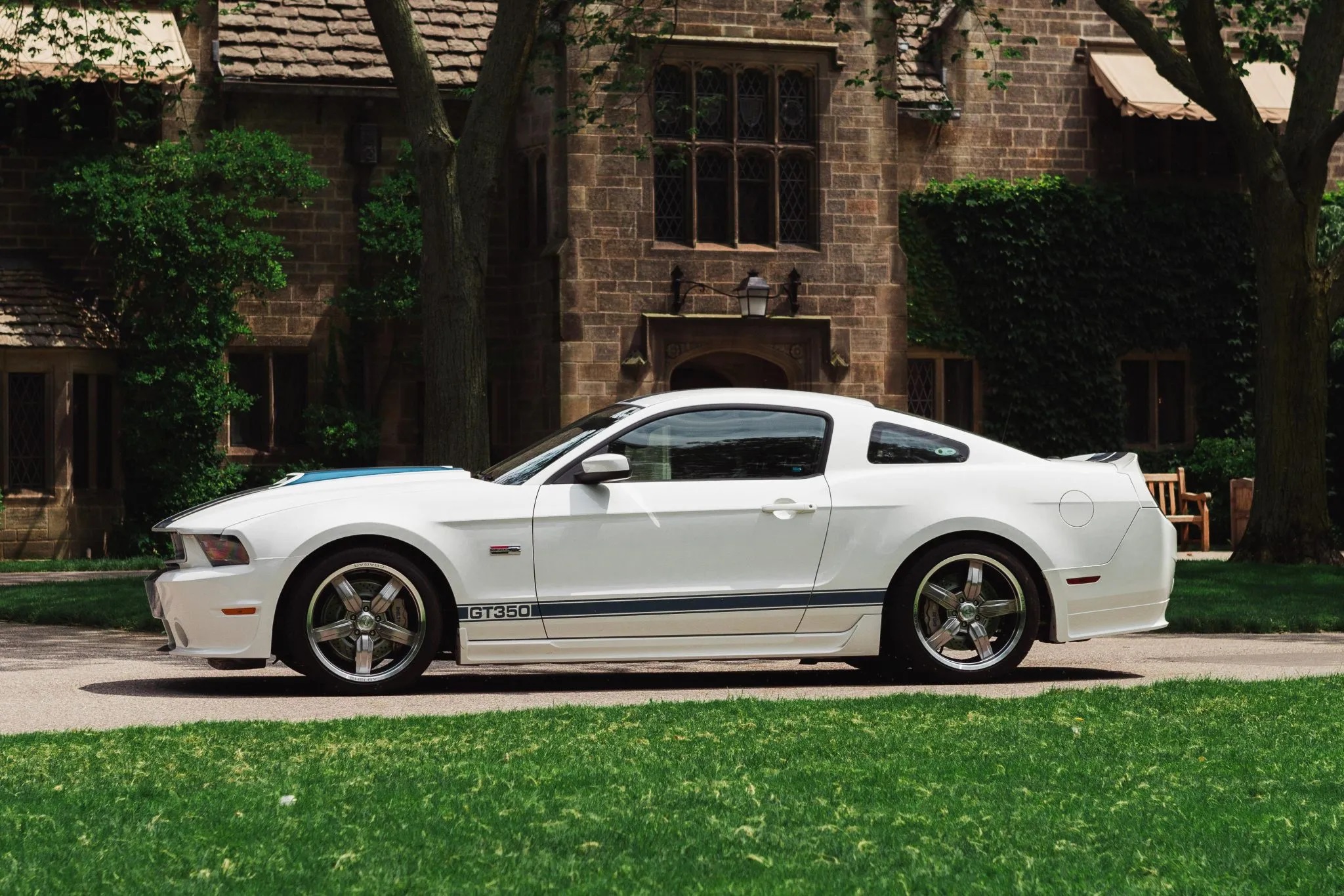 Only 159 units of the 45th Anniversary GT350 were manufactured by Shelby American, and one of them is currently listed for sale on Bring A Trailer. This 2011 Ford Mustang GT was initially delivered to Village Ford of Dearborn, Michigan, and was later modified by Shelby American with their GT350 45th Anniversary package before being purchased new by Edsel B. Ford II for his son, Stewart.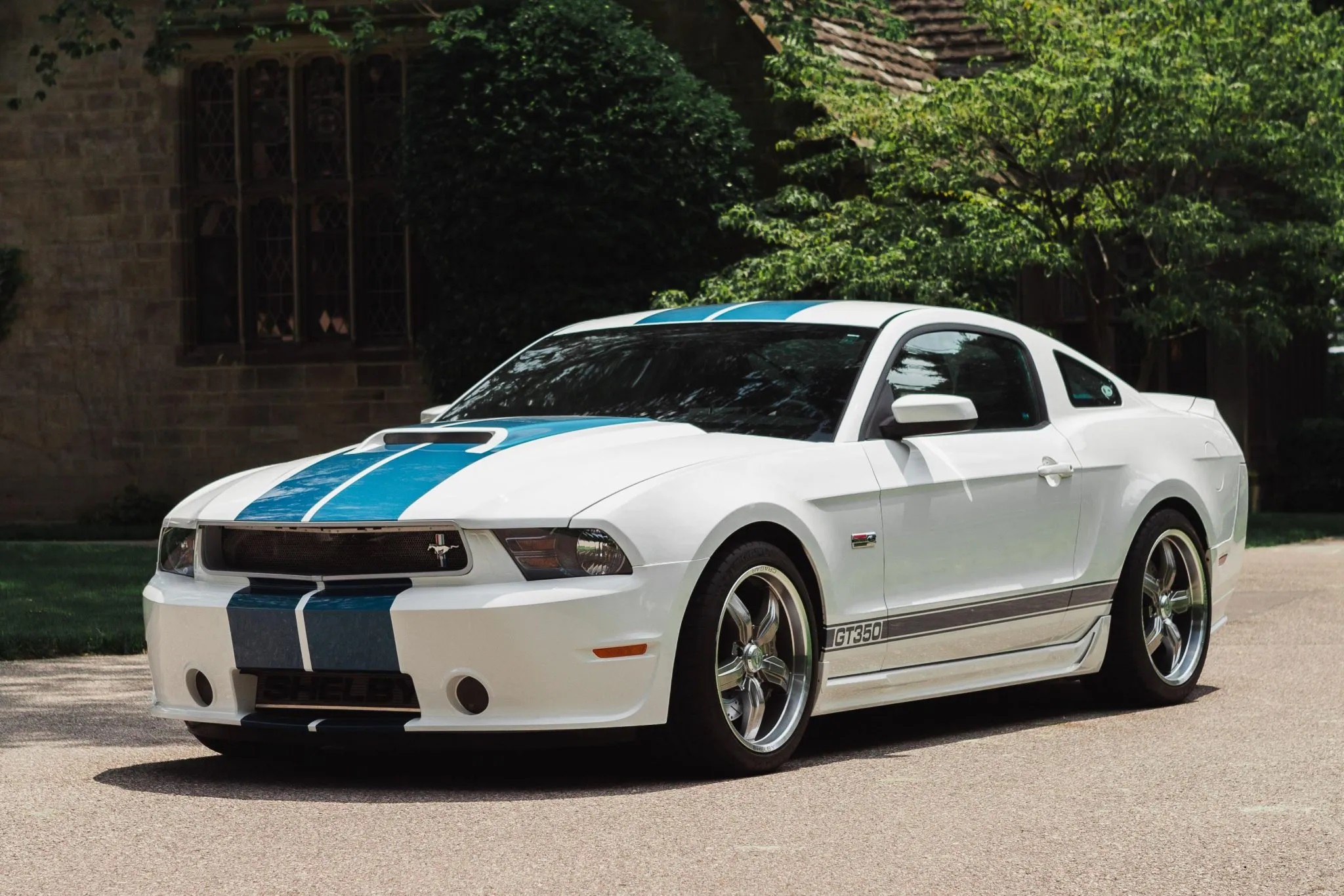 Like all other Shelby GT350 45th Anniversary Edition models, this one is also finished in Performance White with Guardsman Blue stripes, GT350 side stripes, and unique Shelby-specific exterior features. The interior boasts black leather upholstery with Shelby and GT350 branding, along with various enhancements including 19" Cragar wheels, Baer six-piston calipers, revised suspension components, a Shelby-specific body kit, dual-zone automatic climate control, Ford SYNC infotainment, and a Shaker 500 audio system.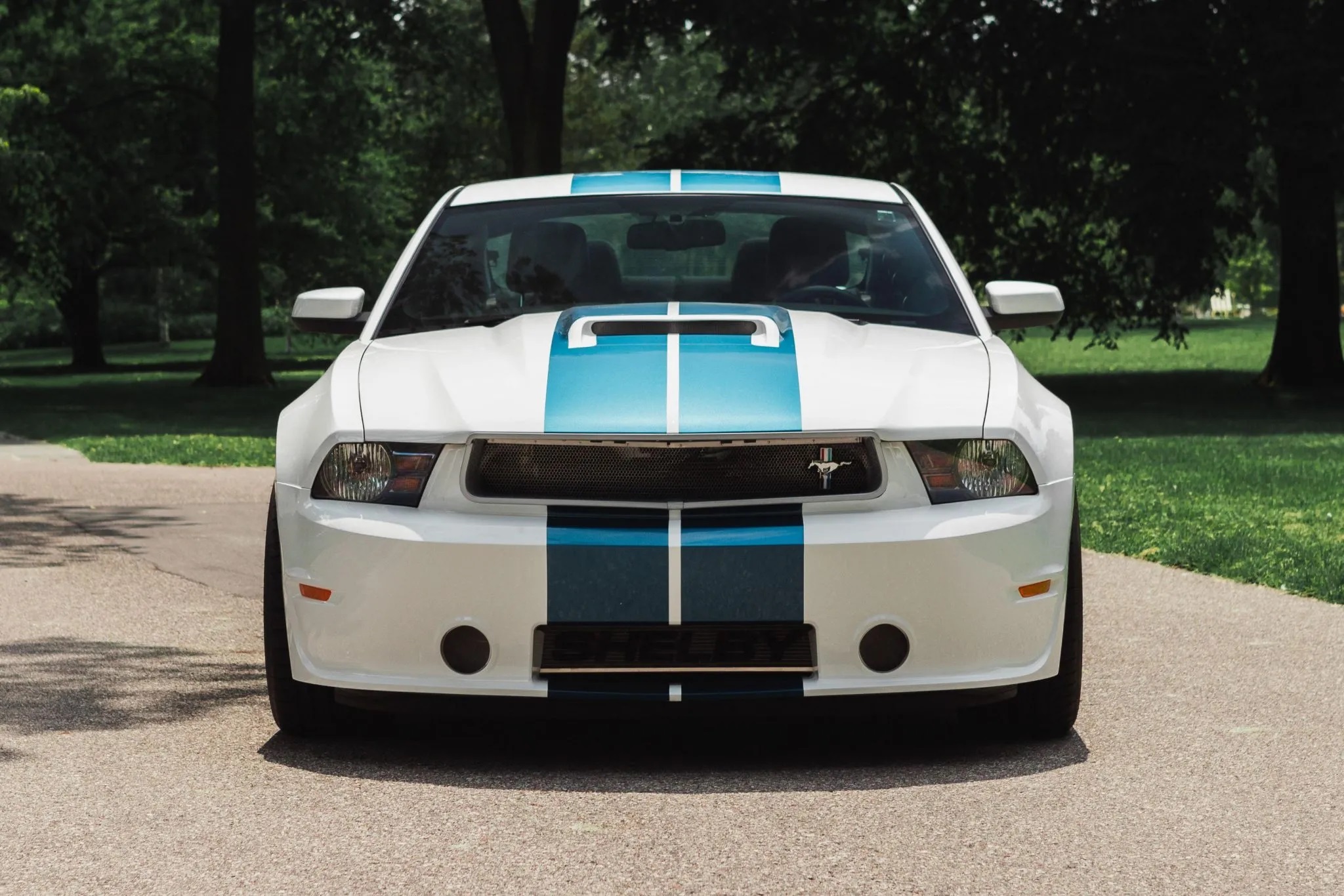 Under the hood, a supercharged 5.0-liter V8 engine produces 525 horsepower, paired with a six-speed manual transmission and a limited-slip differential featuring a 3.73:1 gear ratio. With this setup, the GT350 could accelerate from 0 to 60 mph in just 3.7 seconds.
Source: Bring A Trailer