The 2008 Ford Shelby GT500KR was a collaborative effort between Ford and Shelby, paying tribute to the original King of the Road. Starting with a Ford-built Shelby GT500 Mustang, each vehicle was sent to the Shelby Automobiles facility in Las Vegas for further enhancements, resulting in an impressive power output of 540 horsepower and 510 foot-pounds of torque. The design took inspiration from the iconic 1968 GT500KR, featuring a carbon fiber restyled hood.
This particular 2008 Ford Shelby GT500KR currently available for auction on Bring A Trailer is the number 373 of 1,011 examples produced for the model year, and it has only been driven 911 miles. Its silver metallic exterior is complemented by blue racing stripes, while the interior boasts charcoal leather upholstery.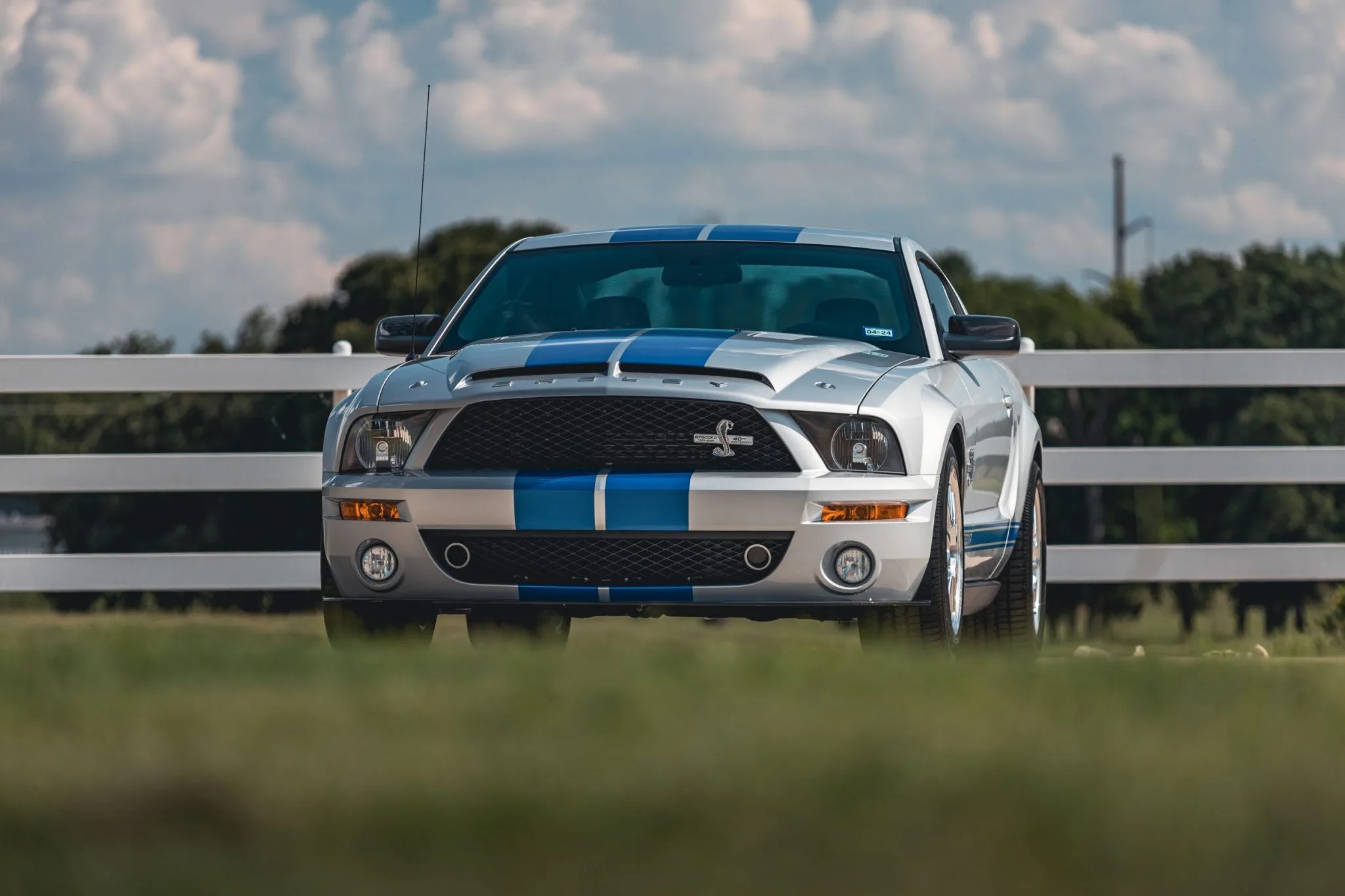 The King of the Road modifications include an SVT-tuned suspension, polished 18-inch Alcoa wheels, Brembo front brake calipers, carbon-fiber body parts, and an updated H-pipe exhaust system. Inside, the car is equipped with cruise control, air conditioning, and a CD stereo connected to a Shaker 1000 sound system.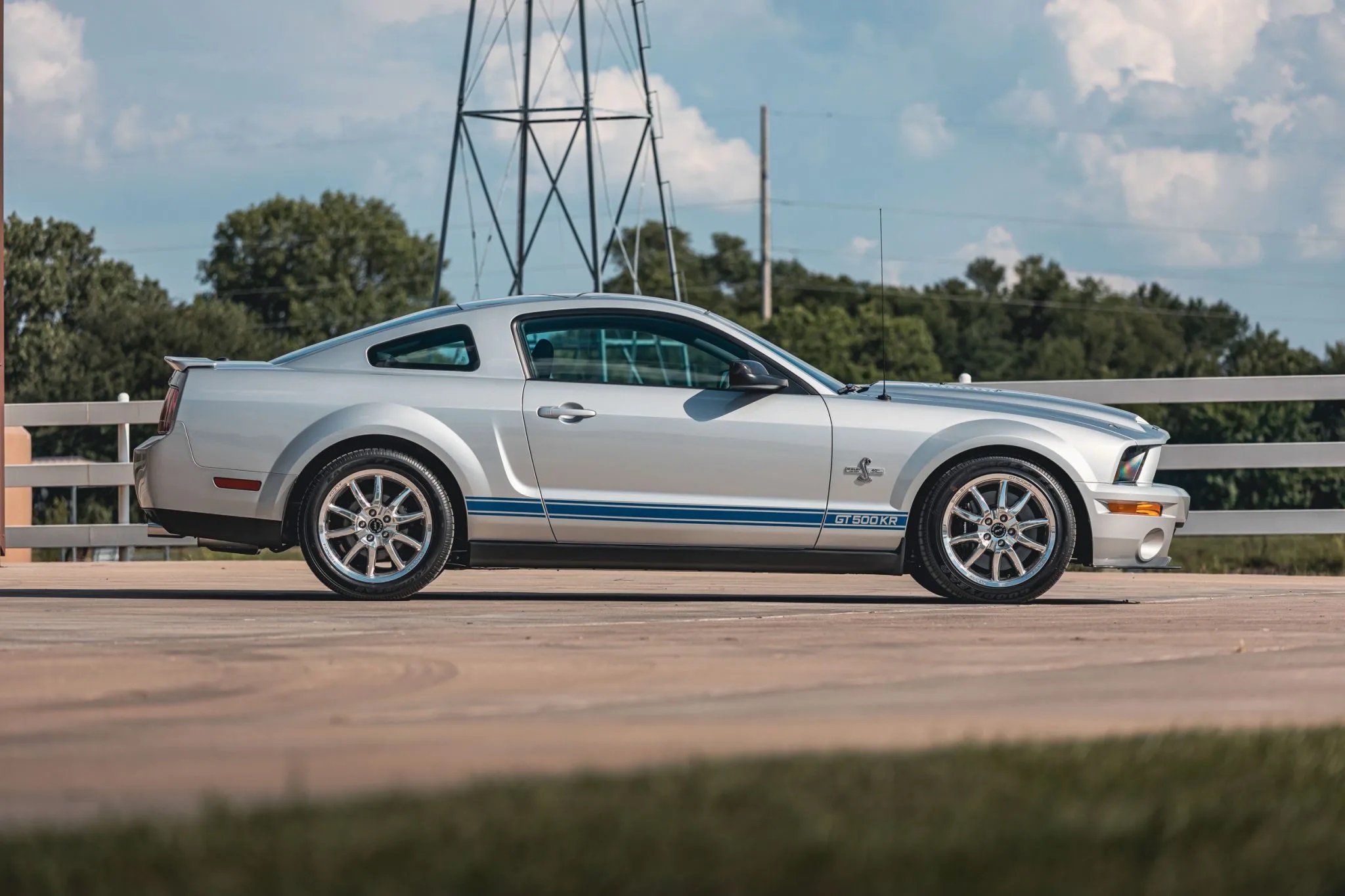 Powering the GT500KR is a supercharged 5.4-liter DOHC V8 engine, originally rated at 540 horsepower and 510 lb-ft of torque. It benefits from the Ford Racing Power Upgrade kit, which includes a cold-air intake system, Pro-Cal performance engine calibration, and a revised H-pipe exhaust system. This power is transferred to the rear wheels through a Tremec six-speed manual transmission and a limited-slip differential.
With its low mileage and exceptional condition, this 2008 Shelby GT500KR is a rare and highly desirable Mustang. Whether as part of a collection or for those seeking the exhilarating power and handling upgrades on the road or track, this GT500KR is sure to impress.
Source: Bring A Trailer