Listed now on Bring A Trailer is a highly-original and unrestored example of a 1967 Shelby Mustang GT350.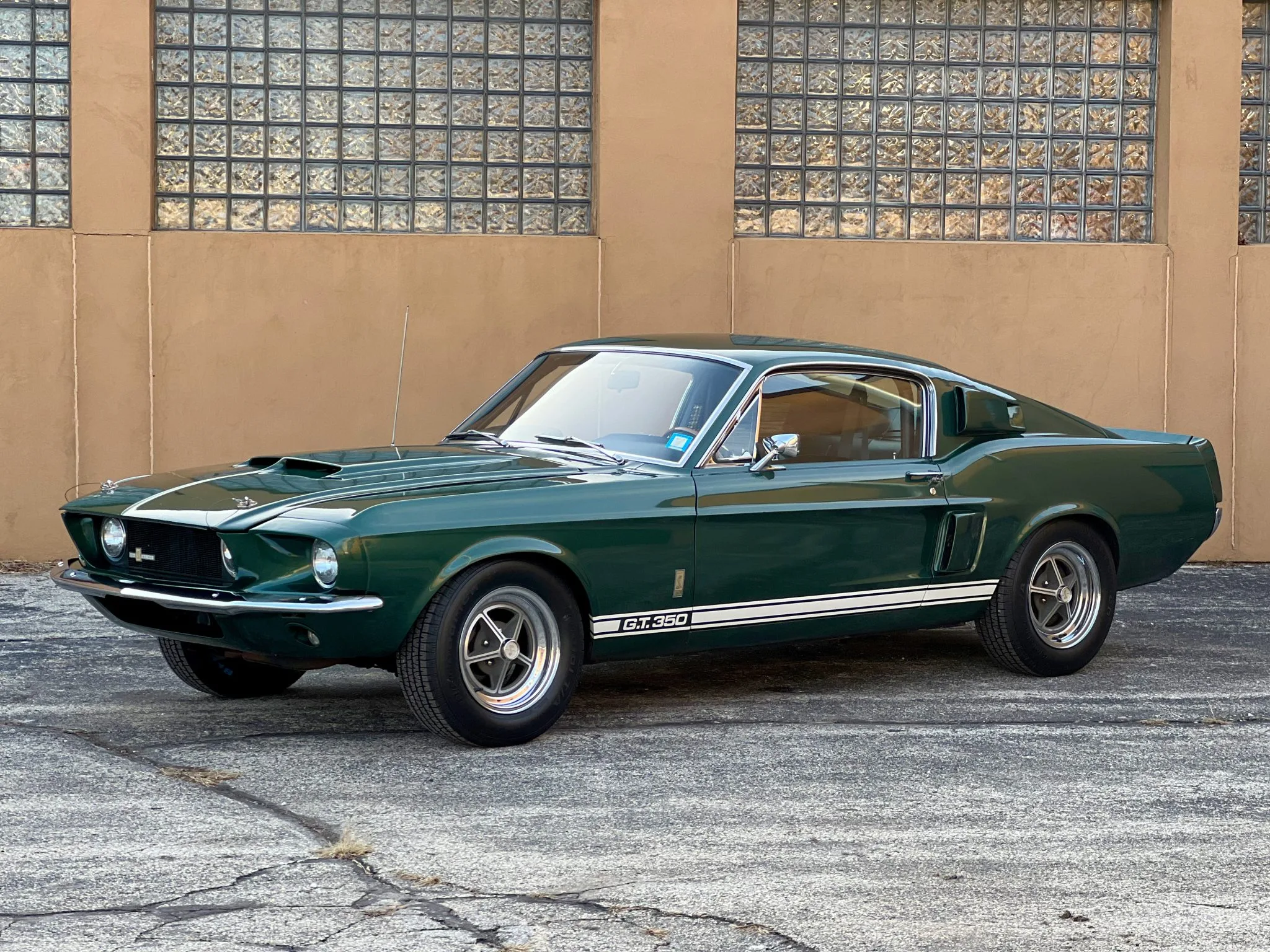 Of all Shelby series Mustangs, the 1967 GT350 is perhaps the most easily recognizable, as its aggressive styling exuded a look of unabated performance. The redesigned GT350 now sported extended front and rear fascias, as well as an extended fiberglass hood. The GT350 was also fitted with two 7-inch driving lights, located at each end of its grille, though some cars were actually delivered with these lights positioned close together toward the center of the GT350's grille.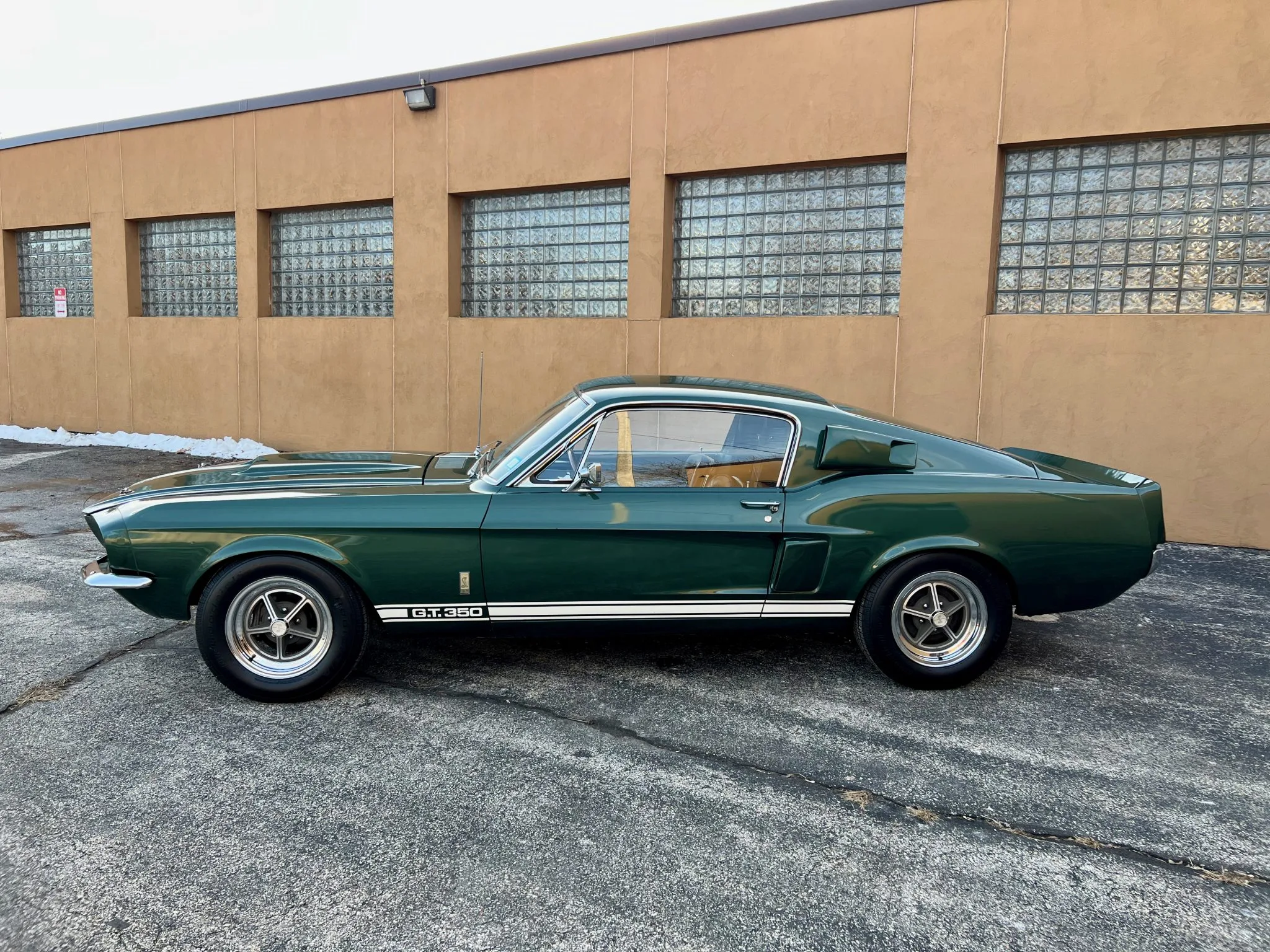 As the Shelby GT350s run continued, the iconic Mustang evolved to meet the demands of consumers. Though the 1967 GT350 certainly looked fearsome and was capable of showcasing an unabashed display of performance, its subsequent interior revisions increasingly catered to an ever-widening consumer base. The Shelby GT350 now offered far-reaching appeal, at a rather reasonable price point.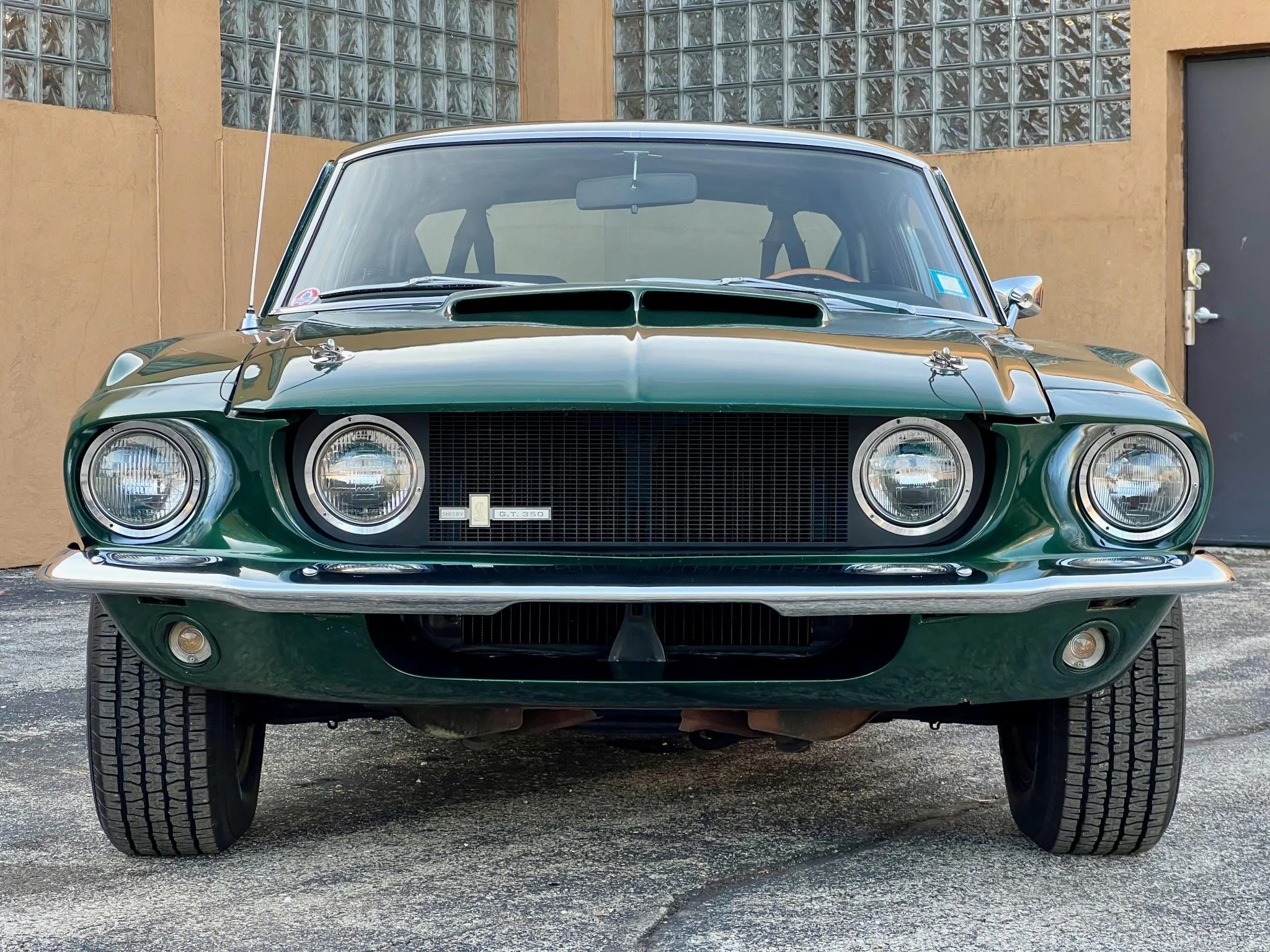 This 1967 Shelby Mustang GT350 fastback is a rare find, as only 1,175 models were produced for the year and just 821 of them were equipped with a four-speed manual transmission. Its original owner purchased it from Jack Gibbons City Ford in Watchung, New Jersey on September 15, 1967, and held onto it until 2007 when it was bought by Dave and Nancy Matthews, who were the SAAC 1967 Shelby Registrars.  The car has received several awards, including a Mid America Team Shelby Nationals Concours Heritage Class award and a SAAC Unrestored Class Gold Award in 2017.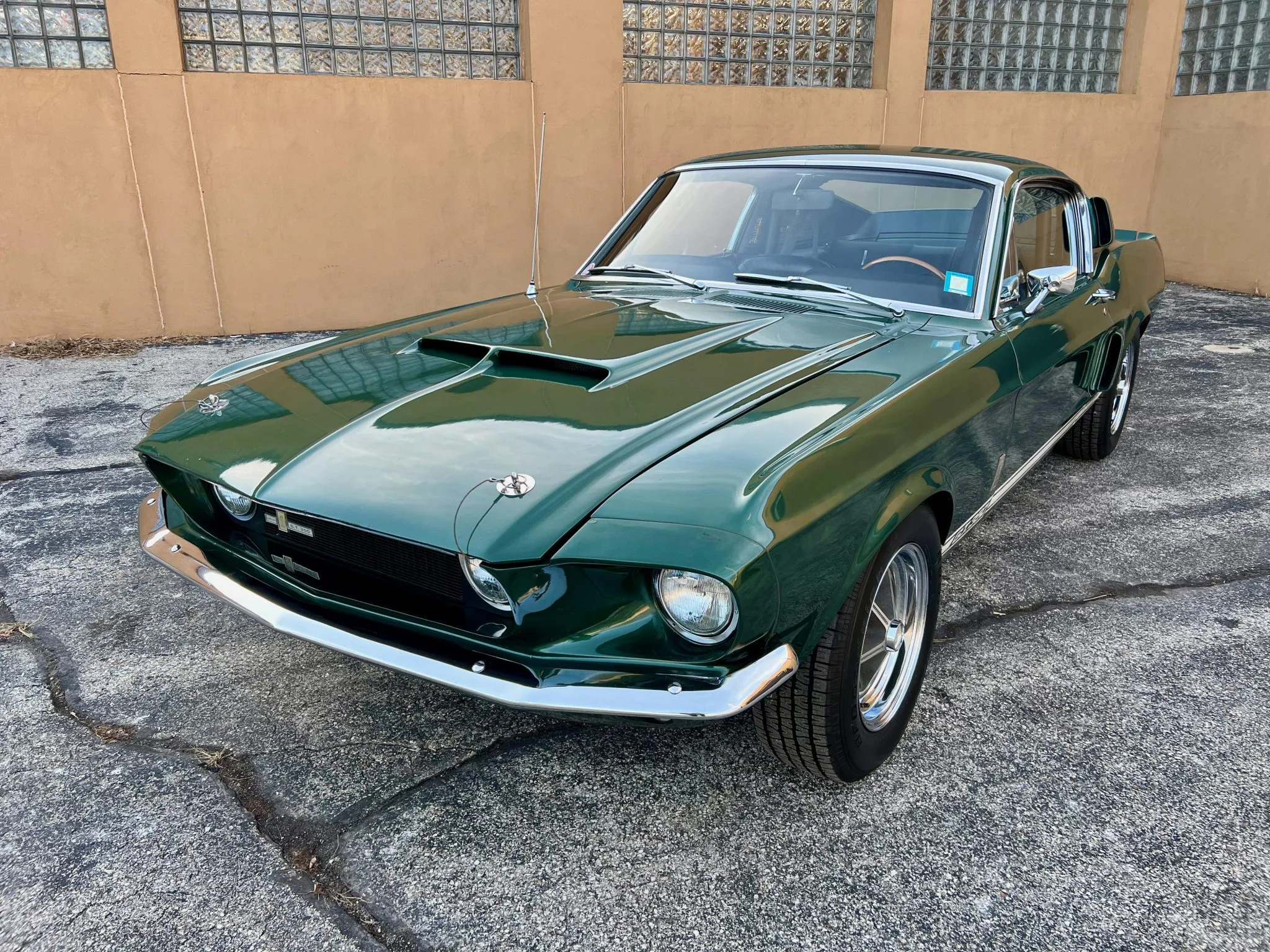 According to the seller, the vehicle retains its original 289ci HiPo V8 engine, manual transmission, and 3.89:1 rear differential. It also comes with other notable features, such as Dark Moss Green paint, power-assisted steering, power front disc brakes, 15" Magstar wheels, shoulder harnesses, Stewart Warner auxiliary gauges, black upholstery, a fold-down rear seat, and a push-button AM radio.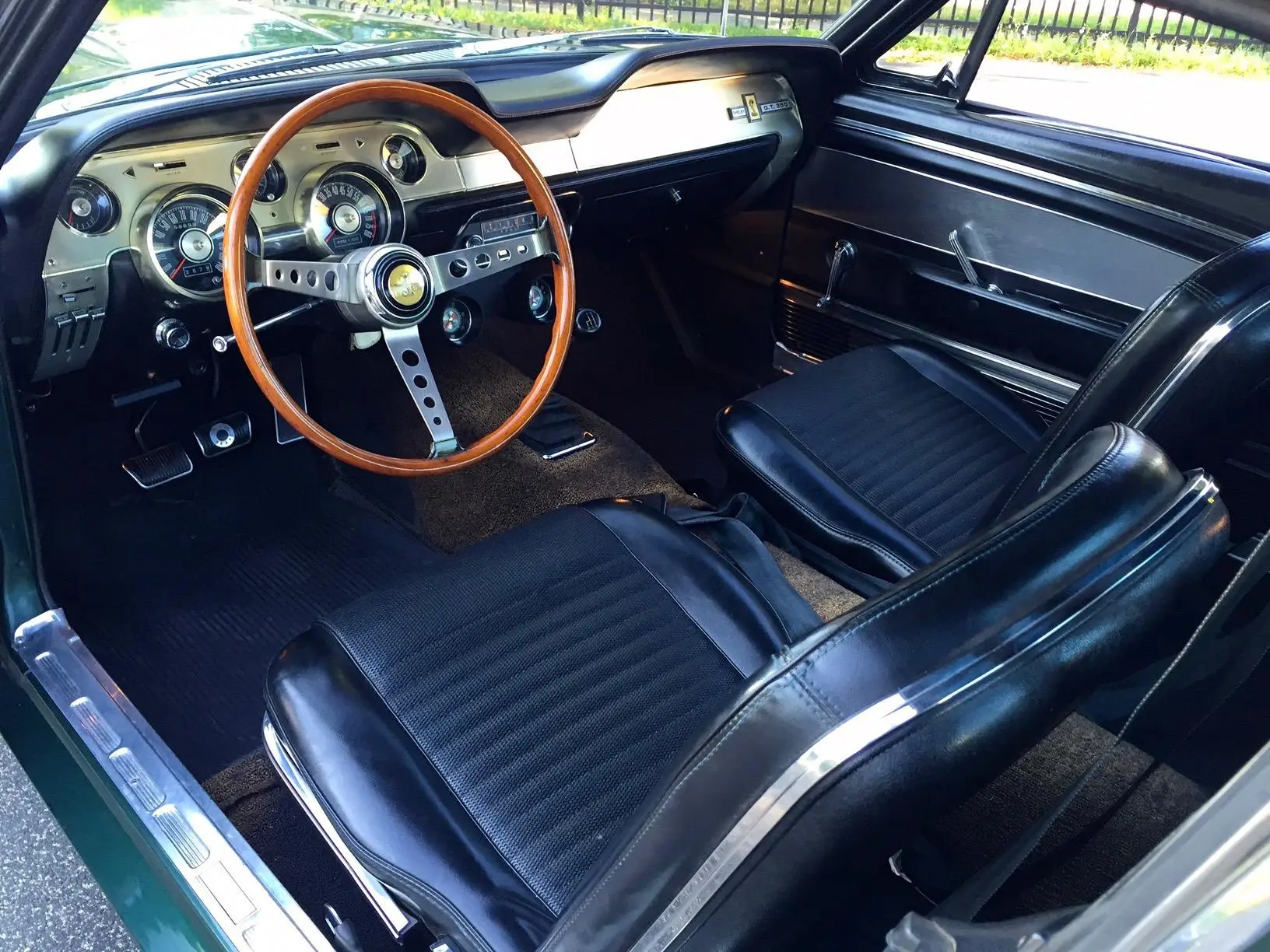 The Shelby GT350 was factory rated to produce 306 HP and 329 lb-ft of torque during the 1967 model year. Though nowhere comparable to supercars of the modern era, the 1967 Shelby GT350 was mind-numbingly powerful for its day, posting a top speed of 140 MPH, and turning out 0-60 MPH times of approximately 7 seconds.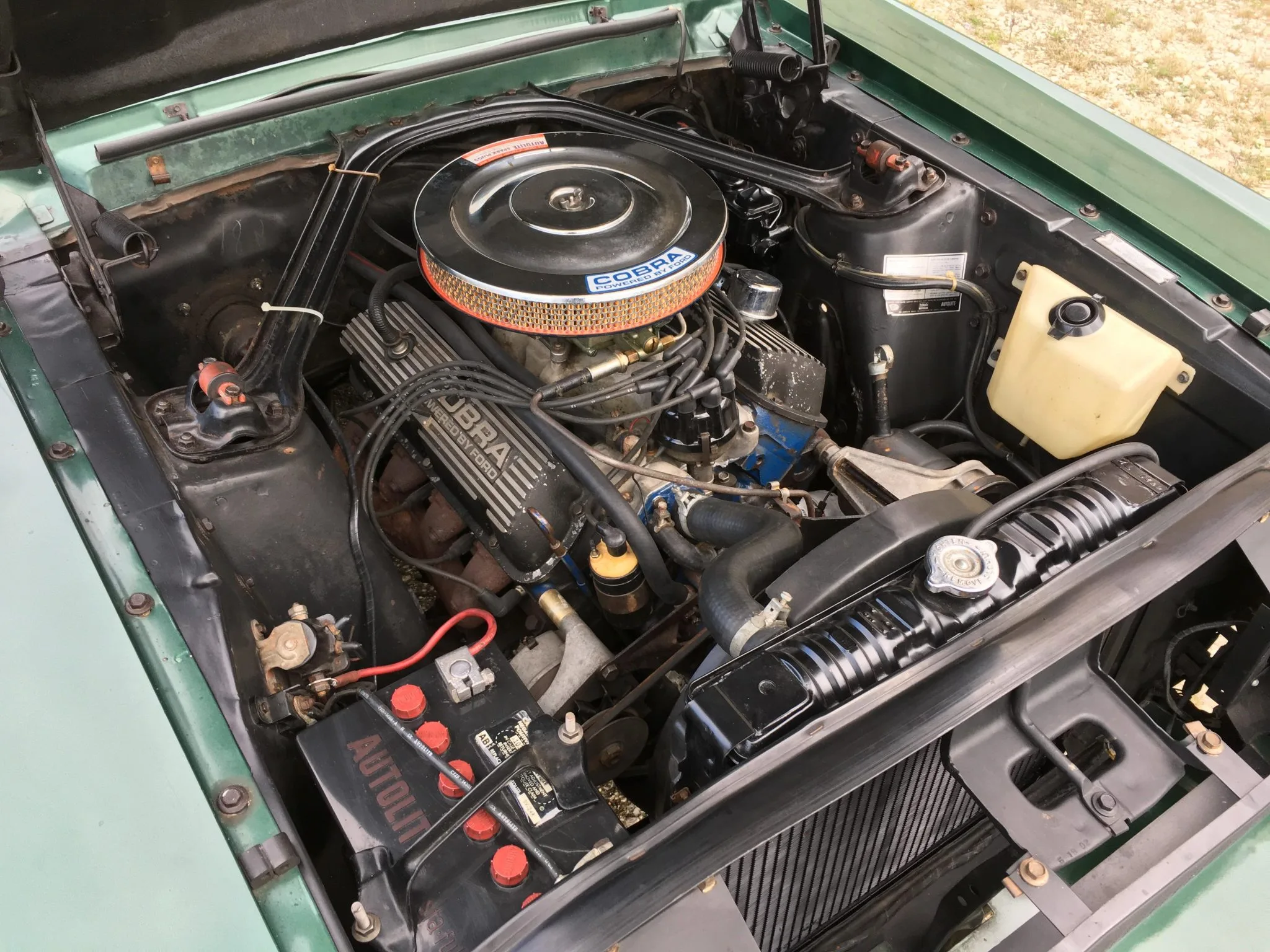 This award-winning 1967 Shelby GT350 is a genuine example of a high-powered Ford Mustang from its time. It would make as an extraordinary addition and a remarkable partner for exhilarating weekend drives.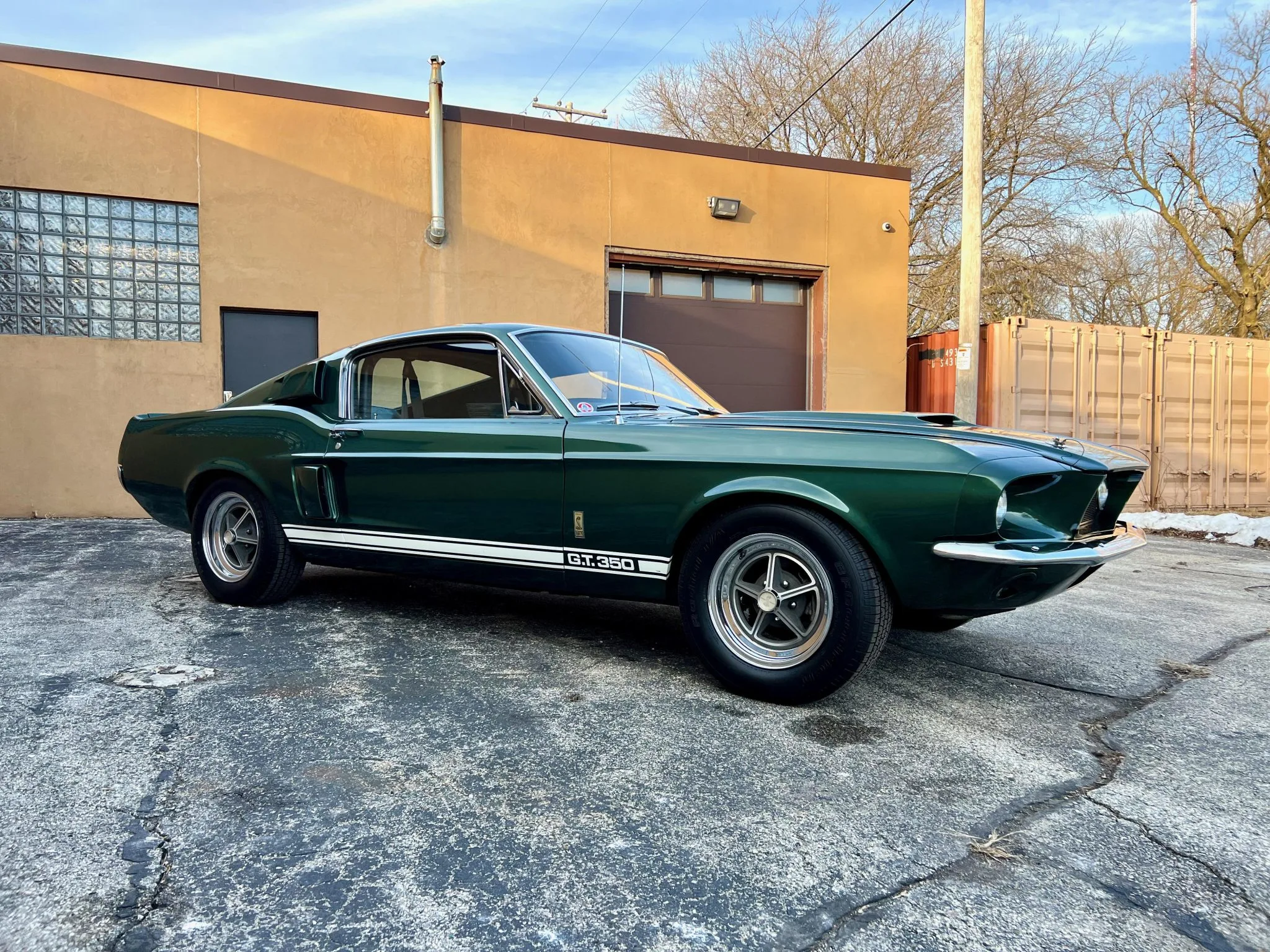 Note: All photos are courtesy of Bring A Trailer