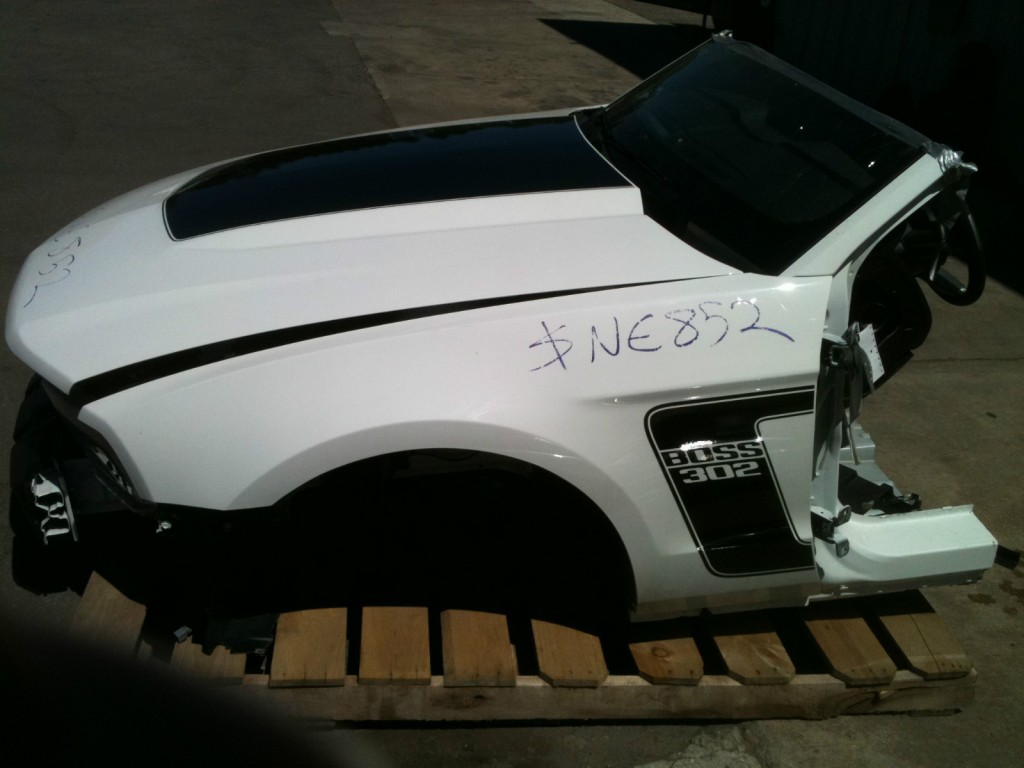 The things you find on eBay never cease to amaze me and this one almost brings a tear to my eye as I discovered a Boss 302 front clip for sale.  Up for auction with a Buy It Now price of $4,500 is a 2012 Mustang Boss 302 Cut in half with just the bare bones left in tact.  Basically what you are getting is the front clip of a Boss 302 minus all the goodies.  From the photos you can see all the good stuff was taken out like the airbags, dash, radio and its 5.0-liter V8 engine.
Its unlikely we will ever know the fate of this Boss 302 but at least the seller included the VIN so at least some digging can be done. This Boss 302 joins a long list of others that have met a similar fate.
VIN: 1ZVBP8CUXC5199886
Check out all the photos below or head on over to the eBay auction
for more details.