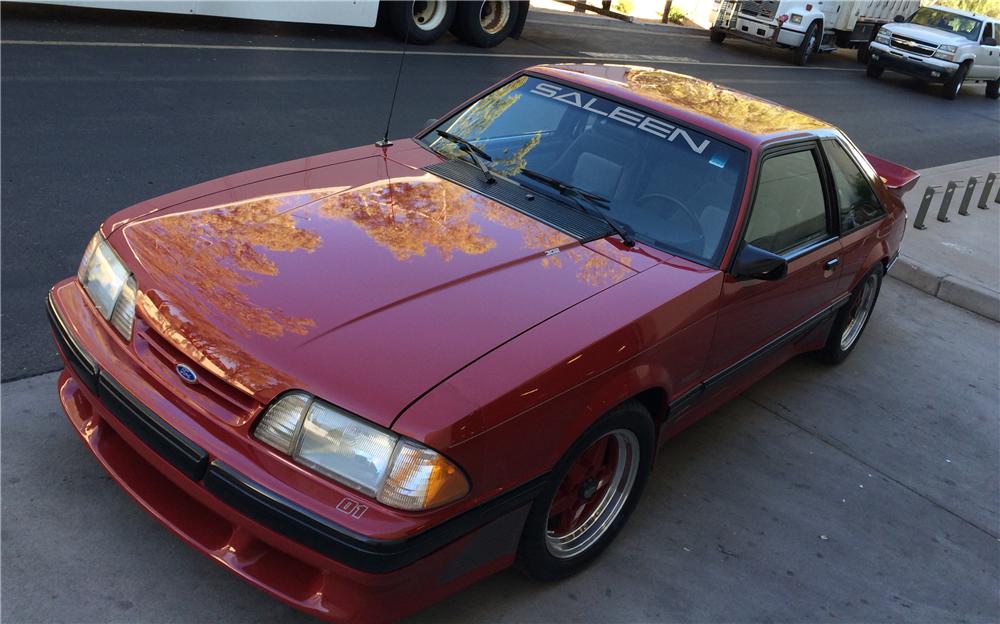 The fox-body Saleen Mustang started it all for Steve Saleen and as the years go by they are becoming more and more sought after by collectors. This rare example, a 1988 Saleen Mustang #001 is one of those vehicles as it was owned by Mr. Saleen, used as a press car, featured in Motor Trend and it was the 1998, 1989 and 1990 Saleen poster car. This vehicle will go up for auction in a weeks time at the annual  Barrett-Jackson Scottsdale Collector Car Auction.
The vehicle features just over 42k miles on the odemeter and includes a verification letter from Team Saleen documenting the history of the vehicle to include manufacture month, ship date, exterior color, interior color, gear ratio, engine and transmission along with verification of its original ownership by Saleen.
This Saleen Mustang (Lot# 347) which is the first production car of 1988 carries the serial number #0001. Its allocation is 1 of 103 with these exact colors and options. Not rare by many standards but with it being the first vehicle Saleen built in 1988 this car is one of one in my book. The Mustang will be auctioned on Wednesday January 15th so keep your eyes peeled.
Source: Barrett-Jackson