Those familiar with the history of the Ford Mustang should be quite familiar with the Super Snake moniker. The history of the Super Snake designation dates back to 1967 when famed designer Carrol Shelby set out to create the most formidable Mustang to ever hit the pavement.
Though the Super Snake, in its original form, was certainly a force to be reckoned with, Shelby's partnership with Ford dissolved during the latter half of the 1960's placing Super Snake production on an indefinite hiatus.
Luckily, Shelby decided to delve back into the world of custom Mustang production in the new millennium, ultimately producing a number of aftermarket performance packages. During this second tenure, the Super Snake namesake was revived. Shelby would spend the better part of a decade modifying otherwise stock GT500s, in a bid to produce some of the most fearsome Mustangs in the modern era.
An Intimidating Persona
Throughout his career, Carrol Shelby always made a point out of building cars that were as aggressive in appearance as they were in their capabilities, and the 2009 GT500 was no exception to this rule. The revised GT500 featured a redesigned hood, adorned with a sizable scoop, carbon-fiber rocker panels, and a carbon-fiber front splitter.
Pronounced air scoops were affixed to the Super Snake's rear pillars, which were located directly above the car's fender-mounted brake ducting. Shelby's creation was also easily identified through its "Super Snake" badging, which could be found along the car's front grille, front fenders, and rear deck lid.
Additional signature Super Snake series features included sequential tail lights. Super Snake striping, and Shelby deck lid lettering. The modified Mustang also featured 20-inch Shelby Alcoa wheels, which were mounted inside a set of Pirelli P-Zeros.
Upgraded Interior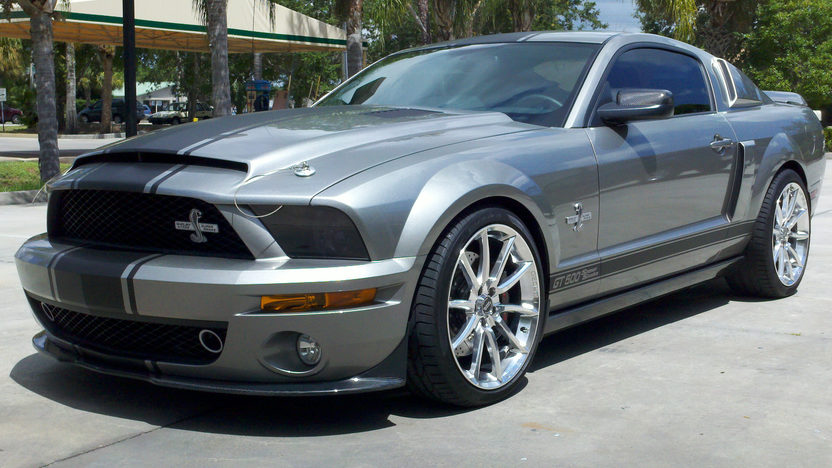 Photo credit: Mecum Auctions
The Super Snake was also host to several notable interior upgrades. Such upgrades included Shelby embroidered headrests, carbon-fiber faced gauges, and Shelby signature series airbag covers.
Optional Super Snake upgrades included Katzkin leather seats, perforated leather seat inserts, and a leather-bound shifter. These features were offered for an additional sum, in excess of the Super Snake package's $29,495 retail price.
Perhaps most unique was the Super Snake's commemorative interior badging, which was affixed to the vehicle's dash. Each plaque came numbered for authenticity.
Performance On-Demand
Carrol Shelby, ever the purveyor of break-neck performance, went to great lengths to bestow his custom GT500 with a power worthy of the Super Snake title. The Super Snake, in its most potent form, featured a Kenne Bell supercharged 5.4 liter V8 powerplant, which was capable of churning out 725 HP, and 685 lb-ft of torque. For those who wished to keep their Ford factory warranty intact, a 600+ horsepower Super Snake variant was also offered.
The more sizable of these two engine combinations was fitted with a more efficient intercooler and radiator, as well as a cold air intake, and a less restrictive JBA exhaust system. These upgrades perfectly complemented the engine's supercharged configuration. Power was transferred downstream through a 3 ½" single-piece driveshaft, and 3.73 rear gears.
Additional upgrades were made to the Super Snake's steering and suspension system. Adjustable Ford Racing dampers were installed, as were stiffer springs and anti-roll bars. Enhanced stopping power came courtesy of Baer six-piston front calipers with cross-drilled and ventilated discs.
A Modern Day Legend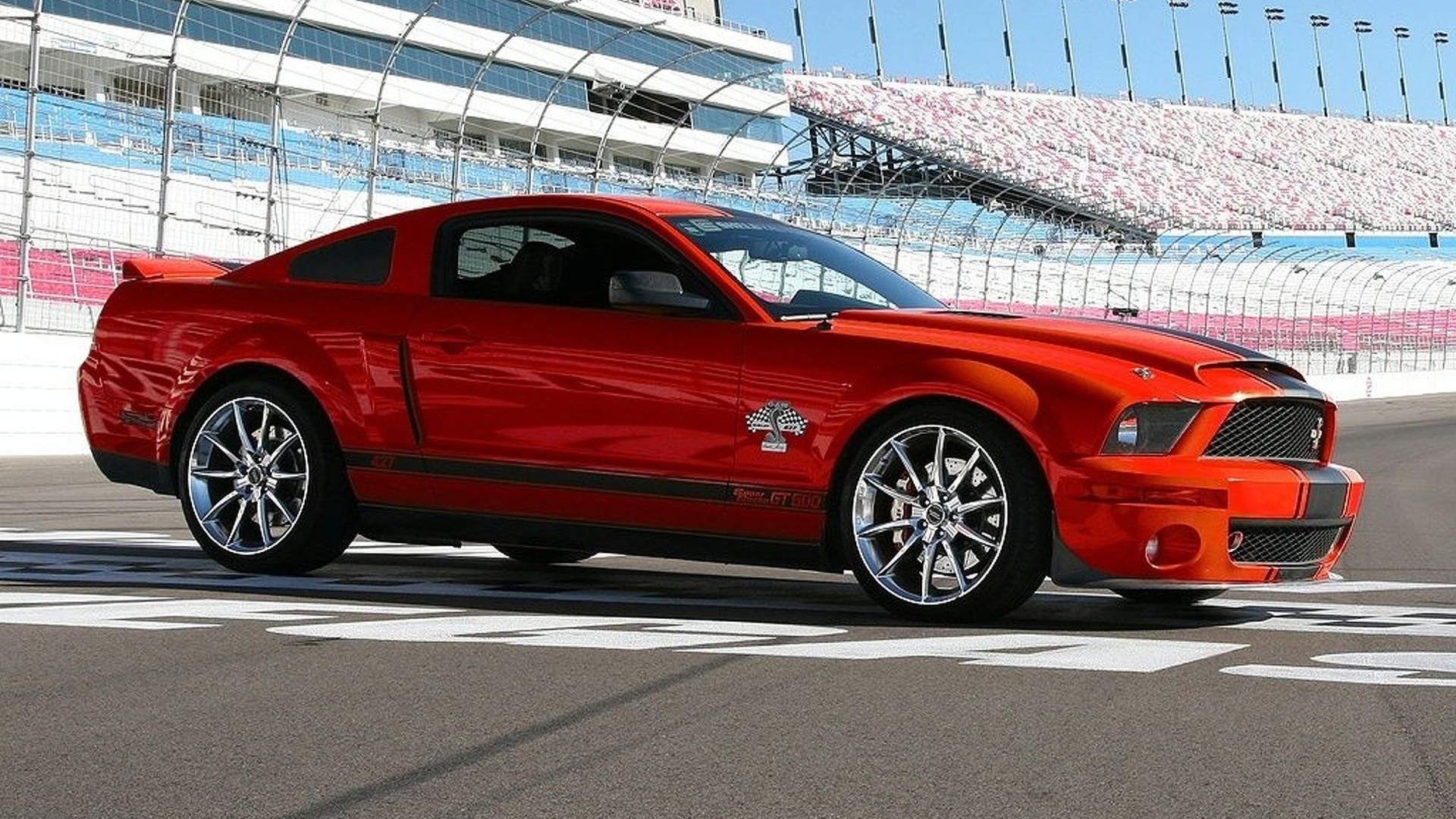 With the introduction of his reimagined Super Snake package, Carrol Shelby, even in his twilight years, proved to be more than capable of producing premier performance vehicles, backed by an undisputable pedigree. The Super Snake itself, now holds an iconic status within the Mustang world, taking on the persona of a car that could satisfy the needs and desires of even the most demanding thrill-seekers.
2009 GT500 SuperSnake Specifications
Engine
5.4L V8
Horsepower
725 horsepower
Torque
685 lb-ft torque
0-60 MPH
3.5 sec
Quarter Mile Time
11.00 sec
Weight
3,920 lbs
Base Price 
$29,495 on top of

base model price.
Available Exterior Colors
The 2009 GT500 Super Snake was available in Torch Red, Alloy Clearcoat, Grabber Orange, Vapor Silver, Performance White, Ebony, and Vista Blue.
Available Interior Colors
The 2009 GT500 Super Snake interior was available in charcoal black/charcoal black, or charcoal black/crimson red.
2009 GT500 Super Snake Mustang Video
We found a great video of the 2009 GT500 Super Snake.