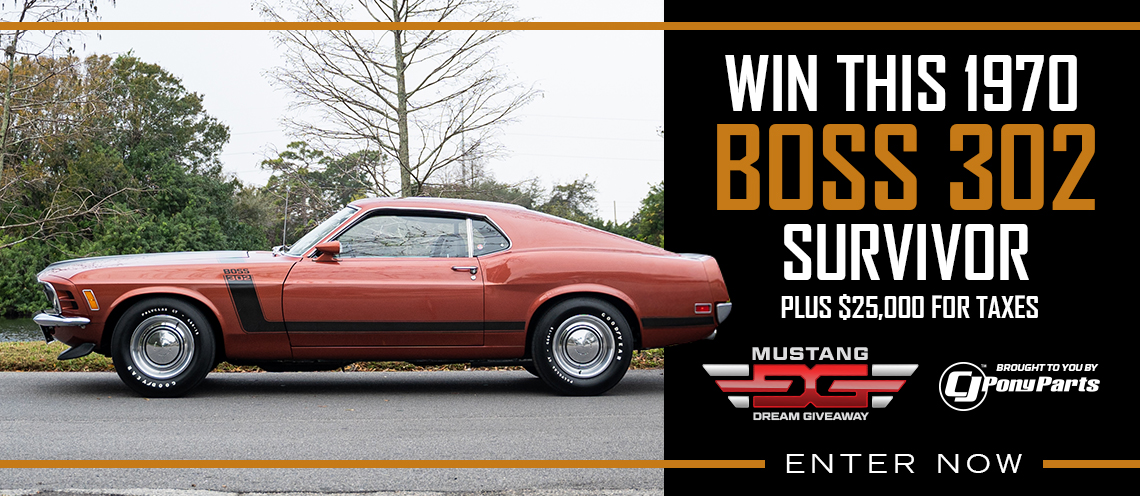 2008 USAF X-1 Ford Mustang
Trying to increase recruitment levels when we are at war is not an easy task but don't let that stop the United States Air Force who have teamed up with Galpin Auto Sports to create a one-off Ford Mustang dubbed the USAF X-1. The X-1 Mustang is part of a two-car build which also involved a 2009 Dodge Challenger dubbed "Vapor". Both vehicles will travel through our great nation as part of the 2009 Super Car Tour. The Super Car tour is a cross country mobile marketing campaign that was put into action to educate younger folks on various mechanical and technical career opportunities within the Air Force. Stops along the way will mostly be highschools.
alpin Auto Sports teamed up with the United States Air Force to create two customized vehicles for its 2009 Super Car Tour, a new U.S. Air Force recruiting initiative that kicked off in May. The white Ford Mustang 'X-1' and black Dodge Challenger 'VAPOR' are Air Force-inspired designs that will travel across the country this year as part of a mobile marketing campaign to educate young people on the mechanical and technical career opportunities available within the Air Force.
Southern California based Galpin Auto Sports is widely known for its corporate and one-off vehicle designs, through its involvement with various movies and TV projects, including the 2008 "Knight Rider" series' KITT car, the upcoming movie car in the thriller "The Red Mist" and the acting-home base of MTV's "Pimp My Ride".
"For Galpin Auto Sports to be commissioned by the most technologically advanced organization on Earth is truly an honor" said Beau Boeckmann, Chief Designer for Galpin Auto Sports. "This is one of the most extraordinary and important projects that we have ever done."
The Air Force looked to Galpin Auto Sports to create two unique hyper-styled vehicles with the most technologically advanced features available. The vehicles are a combination of form, function and futuristic entertainment all fueled together
Representing the muscle of the Air Force, the 'X-1' Mustang is a heavenly matte-pearlescent painted supercar with a jet cockpit that includes a single-driver ejection seat in center of vehicle, short shifter, flight stick, and advanced instrumentation panel. The 'X-1' also has a concealed motorized steering wheel, custom foot pedals, GPS transponder and the innovative dash is equipped with a touch screen monitor and sensor pack that displays night and thermal vision. The 4.6 liter engine includes 3-valve Ford Racing heads, cold air intake, hot rod cams, and long tube headers creating 500hp and is maintained by a custom Ford Racing Tuning Program. The Vertical doors feature interior panel fabrication to complete the 'jet-like' feel of the 'X-1', which will appear on the East Coast portion of the Air Force recruiting tour.
The stealth-black Air Force Challenger 'Vapor' features a biometric access to open the Vertical doors, a custom Stealth body kit with Jet enhancements and a carbon fiber exterior trim. Other exterior components include one-off carbon fiber wheels, a custom stealth exhaust mode that allows the vehicle to run in complete silence or you can open up the headers to facilitate the aggressive sound of the engine, shaker hood, radar-absorbing paint, proximity sensors, and a 360-degree camera with ¼ mile range. The interior of the 'Vapor' is complete with aircraft style controls, a passenger side steering wheel, GPS tracking, night and thermal vision via a film on the front windshield, and the most technologically-advanced computer system with remote control UAV-type access from anywhere in the world utilizing the internet. The 'Vapor' also comes with two custom flight helmets in line with the Air Force theme of the vehicle.
The vehicles recently debuted in Austin, Texas under Brigadier General AJ Stewart, commander of Air Force Recruiting Service as well as 60 U.S. Air Force marketers and GSD&M Idea City. Galpin Auto Sport's Lead Customizer, Mad Mike, was present for the unveiling and felt a personal connection to this project having started his career in the Air Force. "If it was not for the U.S. Air Force, I would not have the knowledge and skills that enables me to stand where I am today." said Mad Mike.
"We're looking for hands-on people to serve in critical Air Force jobs and we're fortunate to be working with exactly those kinds of professionals at Galpin," said Daniel Elkins, U.S. Air Force Recruiting Services. "The Super Car Tour is illustrative of the kinds of opportunities available in the Air Force where technology knows no limit."
The 2009 Super Car Tour will primarily visit high schools and a variety of Air Force sponsored events including the DUB magazine auto show, Hot Import Nights, Battle of the Imports, Formula Drift, International Hot Rod Association and local community events.