For years, many Ford enthusiasts scoffed at the idea of purchasing a Mustang that featured a V6 beneath the hood. For most, such a purchase without the accompaniment of a V8 powerplant was nothing short of an abomination. This was, however, until Carrol Shelby intervened and created a V6 Mustang with a performance pedigree that few could deny.
The earliest years of the new millennium were a wonderful time in Mustang history. After a lengthy hiatus, famed designer Carrol Shelby revived his prior ties to Ford's Mustang development program. Soon after rekindling his partnership with Ford, Shelby set out to produce the most formidable V6 powered Mustang of the era. These efforts would prove successful, and yield the 2006 Shelby CS6 concept.
Shelby-Esque Appearance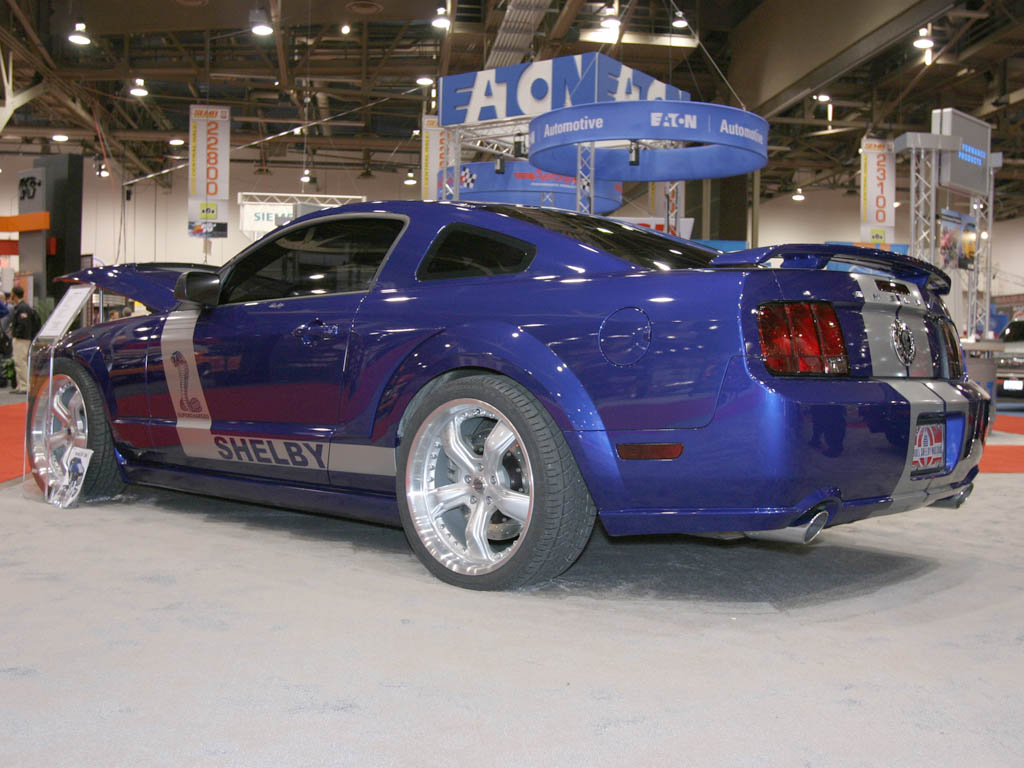 A quick glance at the CS6 reveals that Carrol Shelby never lost his dedication toward designing cars that looked as outstanding as they performed. The CS6 was as striking visually, as any early Shelby creation, from decades prior. This high-performance Mustang showcased a number of Shelby-Esque exterior upgrades, that provided the car with an appearance all its own.
The CS6 featured a Shelby front fascia, custom upper and lower grilles, and integrated side-air scoops, all of which are a direct throwback to Shelby cosmetic upgrades of the forgone era. Also of note was an upgraded graphics package, which included dual racing stripes, and side stripes that spanned the Mustang's pearl blue paint scheme.
Shelby badging was also added to the CS6, along the vehicle's grille, lower door segments, and rear deck. The CS6's upgraded exterior was further complemented with the addition of custom American Racing wheels.
Shelby's cosmetic upgrades also extended to the CS6's interior. The specialty Mustang featured an upgraded Shelby interior package, a custom kick panel inlay set, and a dash-mounted authentication plaque.
Premium Performance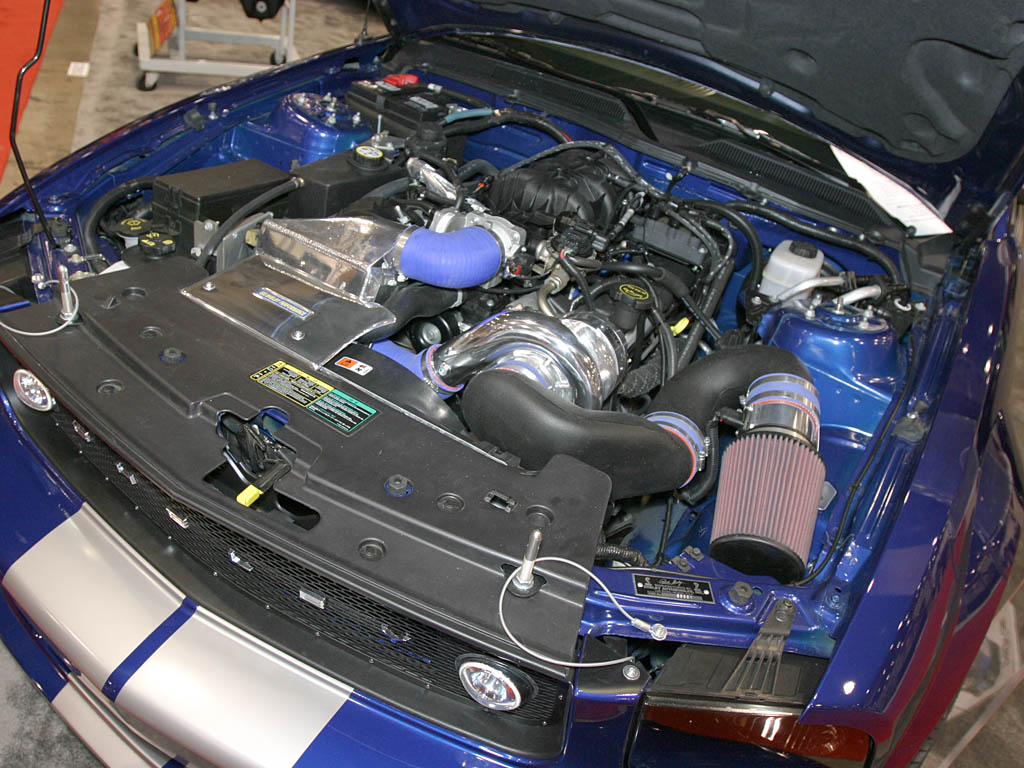 It suffices to say that the CS6 was far from the ordinary V6 equipped Mustang. The CS6's standard V6 powerplant was equipped with a Paxton NOVI-1200 Supercharger, which featured helical-cut gears constructed from billet-steel, aerospace-quality high-speed bearings, and an air/water charge cooler.
The addition of the CS6's Paxton supercharger was notable beyond the increase in performance which it provided. Shelby and Paxton's partnership dates back to the 1960s when the GT350 was offered with an optional Paxton supercharger, straight from Carrol Shelby's studio. This is a partnership that Carroll Shelby continued to honor, with the advent of virtually every new high-performance Mustang model that bore his name.
The use of this supercharger, as well as the addition of a Borla exhaust system, significantly bolstered the CS6's performance, bringing its total output to 350+ HP. This is especially noteworthy when one considers that the V6 in question produced only 210 HP in its stock form.
To sustain this drastic increase in output, the CS6 was also outfitted with an upgraded Ford Racing suspension system, and Baer 14 inch vented/slotted cross-drilled rotors, with Shelby calipers.
A Shelby of Rare Vintage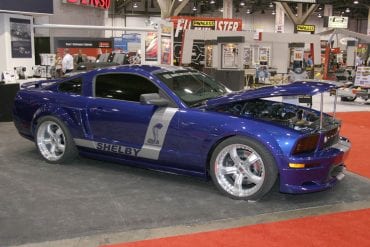 While the CS6 stirred up more than its share of consumer interest, the high-performance V6 was never offered on a standard production basis. Shelby and Ford never came to complete terms over how the CS6 would be marketed, and many at the helm of Ford felt that Shelby's creation might negatively impact sales of the company's SVT Mustang.
In the end, Shelby would agree to only market the CS6 package, which served as an optional upgrade to the base model Mustang. However, very few consumers actually signed on the dotted line, and only 16 CS6 Mustangs were sold in 2006. Those lucky enough to own one of these prized Mustangs, are now curators of a true specimen of Shelby history.
2006 Shelby CS6 Specifications
Engine
V6 with Paxton NOVI-1200

supercharger

Horsepower
350 horsepower
Torque
320 lb-ft torque
0-60 MPH
7.3 sec
Quarter Mile Time
15.6 sec
Weight
3,352 lbs
Base Price 
$5,499 Stage 1

$14,999 Stage 2

Production Numbers
16
Available Exterior Colors
The 2006 Shelby CS6 was available in Vista Blue Metallic.
Available Interior Colors
The 2006 Shelby CS6 had a Dark Charcoal interior.
2006 Shelby CS6 Mustang Video
We found a video of one of the rare 2006 Shelby CS6.