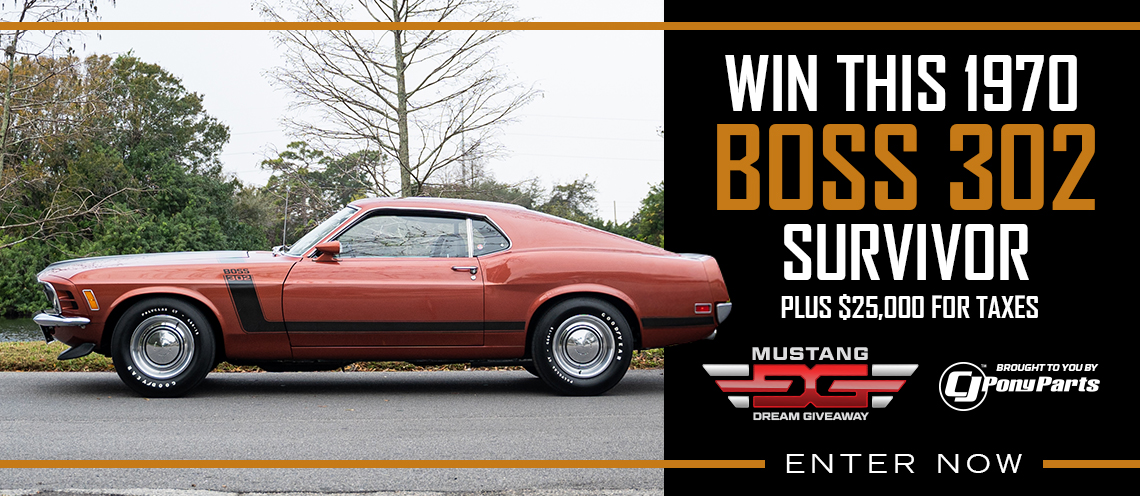 1995 Ford Mustang SVT Cobra R
SVT produced 250 race ready Cobra "R" models in 1995.  Carrying a 5.8L 300 horsepower engine with 365 ft/lbs. torque, the Cobra "R" model produced 60 more horsepower than the standard Cobra. 
In the wake of the '93 R's unexpected success, SVT engineers developed a more powerful R-model based on the 1995 Cobra, on top of the SN95 platform SVT Cobra. As with the 1993 R, only owners of a valid NHRA or SCCA racing license were able to obtain one of these cars.
The "R" series for those who are new or unfamiliar stands for racing, and is generally a no nonsense powerhouse engine, bolted to a stripped down chassis. The '95 was equipped with the 351 cid or 5.8 liter engine.  This engine is rated at 300 hp and 685 lbs/foot torque. The whole power unit was coupled with a stronger Tremec transmission.
The Cobra "R" differs from the stock mustang in several ways, they are:
Heavier front and rear springs
Larger front and rear anti sway bars
Koni shocks and struts
Larger 17 x 9 wheels
P225/45ZR – B. F. Goodrich Comp T/A tires
20 gallon fuel tank
Fiberglass hood
No rear seat
no radio
No AC
No power windows
No power locks
No Power mirrors
No sound insulation
No fog lights
Top priority became addressing customer requests for a larger, more powerful engine and more fuel capacity. SVT replaced the Cobra's 5.0-liter with a special version of Ford's 351 cubic-inch Windsor small-block, re-engineered to produce 300 horsepower and 365 foot-pounds of torque. SVT also installed a Kevlar 20 U.S. gallons (76 L) fuel tank specific for racing. To handle the torque of the more powerful engine, a Tremec 3550 5-speed manual transmission was installed. The 5-speed manual transmission was connected to a limited slip rear axle with a 3.27:1 ratio.
The suspension was beefed up with progressive rate Eibach coil springs, adjustable Koni struts and a large 30-millimeter anti-roll bar up front. Out back the Cobra R had liner rate Eibach coil springs, Koni shocks and a 27-millimeter anti-roll bar. Super wide 17×9-inch five spoke aluminum wheels wrapped with ultra sticky 255/45ZR17 BF Goodrich Comp T/A tires helped the car grip the tarmac. These modifications combined with the super stiff Fox-4 platform made the R a super handling factory produced track car.
Again, weight-savings was targeted, so there was no back seat, radio, power windows/seats or air-conditioning—not even fog lights, which were omitted to provide ducts for getting cool air onto the front disk brakes. Because SVT assumed that most Cobra R buyers would install a set of racing seats the car came from the factory with the cloth seats from the base Mustang. Unfortunately the addition of the new race ready parts and the 351 motor resulted in only a 200 lb overall weight reduction.
External changes included the installation of a hood tall enough to clear the engine and induction system. The stock hood was replaced because the 5.8-litre engine was too tall to fit under the standard hood. Also, the fog lights were omitted, replaced by ducts to channel cool air to the front brakes.
All 250 SVT Cobra R's came painted in white with a saddle interior and the only "R" emblems on the car were on the center caps of the five-spoke wheels. The R model would reach 60 mph in 5.4 seconds and topped out at 152 mph. Motor Trend testing showed that these factory numbers were conservative as they were able to hit 0-60 mph in 5.2 seconds.
Engine
Type: 90-degree, OHV Windsor V-8
Displacement: 5.8L / 351 CID
Horsepower: 300 hp @ 4800 rpm
Torque: 365 lbs.-ft. @ 3750 rpm
Bore x Stroke: 4.0 in. x 3.5 in.
Compression: 9.0:1
Suspension
Front: Modified MacPherson strut type with separate spring on lower arm, 700/850 lbs./in. progressive-rate coil springs, 30mm stabilizer bar
Rear: Rigid axle, four trailing links, adjustable vertical shock absorbers and horizontal axle dampers , 200/260 lbs./in. progressive-rate coil springs, 27mm stabilizer bar
Brakes
Front: 13 in. vented cast-iron disc, twin-piston caliper
Rear: 11.65 in. vented cast-iron disc, single-piston caliper
ABS: Power Assist, four wheel brakes with anti-lock
Wheels/Tires
Wheels: 17 x 9 in. 5-spoke cast aluminum
Tires: BF Goodrich Comp T/A P255/45ZR-17
Performance
0-60 mph: 5.2 seconds (Motor Trend)
60-0 mph braking: 109 feet (Motor Trend)
1/4-mile @ MPH: 13.8 seconds @ 102 mph (Motor Trend)
Production
Total Produced (Coupe Only): 250
– White: 250