1972 Mustang Wheels
A summary of the wheel options for the 1972 model year Mustang
In 1972, very little attention was given to Wheel coverings and dressings. Most of the youth who owned these cars simply replaced the common wheel coverings with a set of custom Mag wheels when the first tires wore out. the one exception was teh Magnum 500 wheels which always were a sought after item, however in 1972 this became the last year FORD offered these wheels. And you had to get a MACH1 or BOSS car or a competition suspension to get the tires. They only came in 15 " diameter.
Base wheel covers were a 10.5 inch hub cap with color keyed wheels, .
All wheels are 5 lug.
Base hub cap in 1972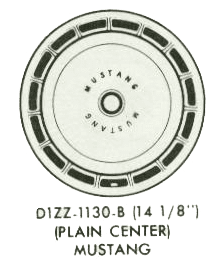 This was an option in 1972
center for whee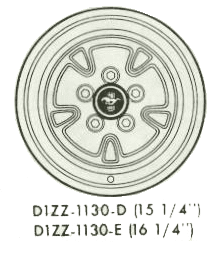 Carried over from 1971, special order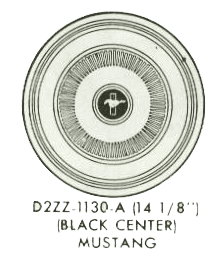 1972 Grande wheel