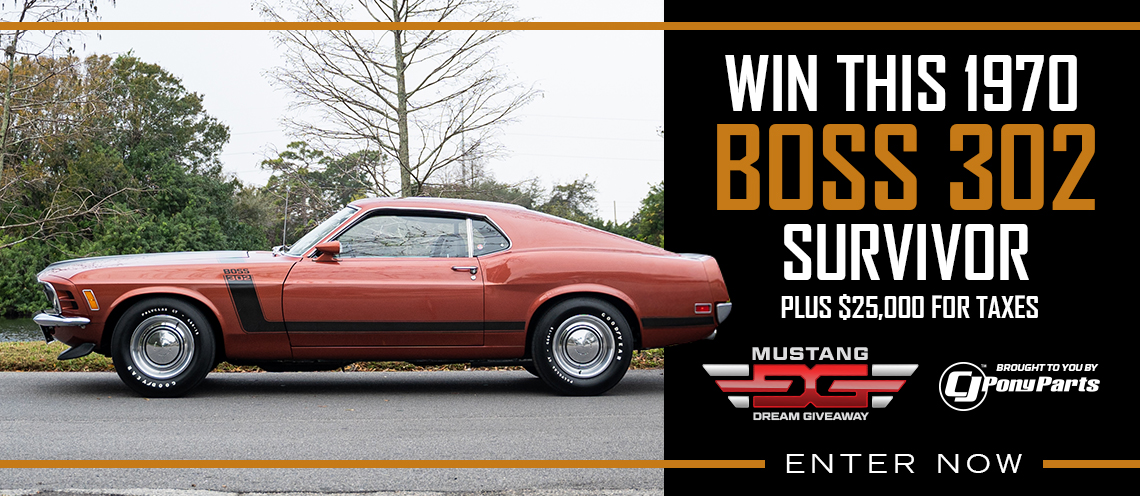 The new generation Ford Mustang (7th), which will hit dealerships in the summer of 2023 as the 2024 model, is now a reality. And although rumors had swirled that Ford was planning to release the all-new Mustang to mark the occasion of the car's 60th anniversary, the fact that the automaker is going through with it has been both a pleasant and confusing surprise, especially considering the boom in electric cars. And, of course, that boom includes Ford's Mach-E, the electrified version of the Mustang, which by the way, has recently outsold the gasoline-powered Mustang.
So, we can confidently say that the new generation of this iconic pony car will inevitably affect pricing in the Mustang market. For instance, many prospective owners who may have been ready to buy a brand new 2022 Mustang or a used model from the current generation (2017-) are wondering if they should wait for the latest and, perhaps, the last all-gas-powered Mustang ever.
What's up With the New Mustang? 
Years have passed, and although the Mustang has been a best-selling sports car globally, the time has come for a new generation, already just around the corner.
Enthusiasts have followed this rumored new Mustang for months, but it has finally had its official premiere. The new generation Mustang (S650) arrives with a renewed look, more robust, and above all, a revolution in the interior with its tech-heavy, fighter jet-inspired cockpit.
There aren't big surprises, at least in silhouette and proportions, since the long hood, overhangs, and the famous fastback-type rear are still present to maintain its muscle-toned exterior. Even the wheels and exhaust in the V8 platform are very similar to the current Mustang GT.
A Mustang lacks "Ford" or "Mustang" badges; there's no blue oval on the grille and no nameplate on the vehicle's rear. But the missing emblems don't prevent us from recognizing its timeless silhouette.
And that "immediate recognition" effect is perhaps the most crucial reason Ford decided to renew its most acclaimed muscle car when its American competitors may be leaving this segment to focus on developing new SUVs and electrified pickups.
Although the Mustang has remained the world's best-selling V8 over its 58-year existence, it's becoming a niche model. Last year, Ford sold under 70,000 Mustangs globally in 2021, 16% less than in 2020, with 80,577 units sold worldwide, according to brand data.
The company says the United States accounted for 76% of all Mustang sales in 2021. But even in its biggest market, consumers are setting their eyes on the Mexican-made Mustang Mach-E. July 2022, this electric model outsold the traditional Mustang: 4,970 units, compared to 3,367 for the gasoline model. Despite this, the American manufacturer has swum against the tide and invested in a new muscle car generation.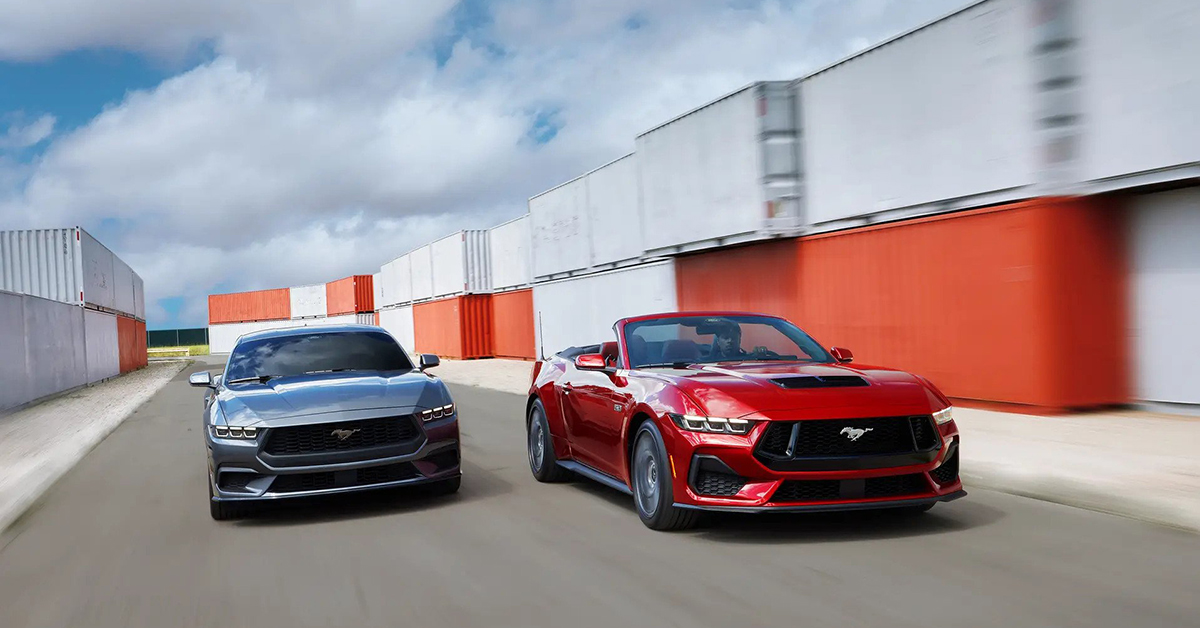 "For decades, Mustang has competed against the most premium brands on the greatest world stages and won," said Jim Farley, CEO of Ford Motor Company. "We surprised everyone, and we're going to surprise them again with a track-capable Mustang that puts a new level of performance, styling, and American engineering in the hands of everyday customers who still want the thrill and excitement of a V8 sports car."
The new-gen Mustang will be powered by a 4th generation 5.0-liter Coyote V8 and an all-new 4-cylinder turbocharged 2.3-liter EcoBoost engine. And although Ford hasn't revealed official specs, they have promised more athletic and visceral performance on both powertrains. For instance, the new V8 adds dual throttle bodies fed by dual air intakes, a setup Ford says provides better airflow and helps increase power.
In addition, both a six-speed manual and a 10-speed automatic will be available depending upon engine choice. Finally, the Mustang will continue to be offered in hardtop coupe and soft-top convertible body styles.
How Will the New-Gen Mustang Affect the Used Mustang Market?
Typically, discontinued cars lose more value on average. This is because manufacturers phase out models that aren't popular when new to justify continuing manufacturing them, so the same will apply when you're looking to sell a discontinued car down the line.
Most prospective owners won't have discontinued cars on their radar, which affects the pricing of that model's used market. The same applies with dealerships when you're trying to sell them a discontinued vehicle; you likely won't get top dollar for it.
The gasoline Mustang could have faced the same fate, at least in the first years, after being discontinued—which almost happened since there was no 2023 model—and later in high demand again a few years down the road, thus increasing its value.
But with the announcement of the 2024 Mustang, the used Mustang market will most likely continue thriving indefinitely. Prices of used Mustang models will most likely remain above pre-pandemic levels. In fact, there's a good chance that prices will continue to soar. This is because of the high demand for used cars resulting from the supply chain crisis that car manufacturers have faced caused by the coronavirus that has slowed down the production of new vehicles worldwide.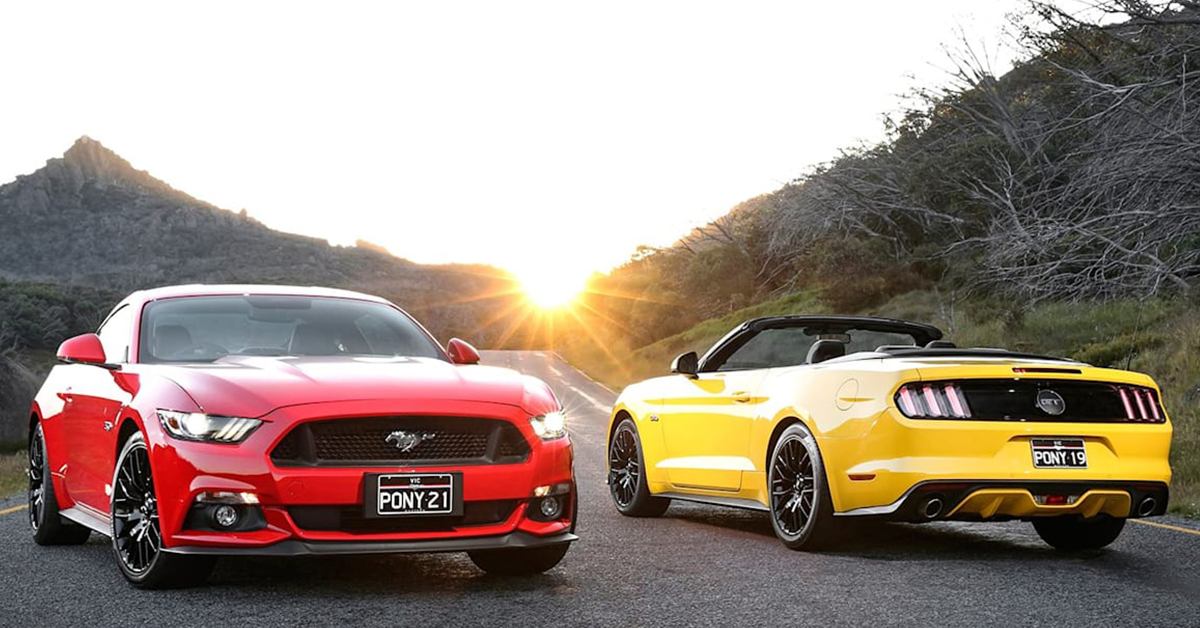 And contrary to what many might think, Ford assures that the combustion car market is still very profitable for them, and they intend to continue exploring it. Although Ford is rolling out new EV models, they also benefit from car shoppers with fewer gasoline-powered vehicles from other brands.
Ford executives claim the company is meeting its emissions goals thanks to all their electric vehicles like Mustang Mach-E SUV and plug-in hybrids like the Ford Escape PHEV. In addition, Ford has not set a date to phase out its gas-powered cars. The reason is that there is still a market for internal combustion-powered vehicles, and Ford is tapping into that.
On the other hand, Stellantis has announced it will stop producing the Dodge Challenger coupe and the closely related Dodge Charger by2023. Likewise, GM has announced its plans to sell only zero-emission vehicles by 2035.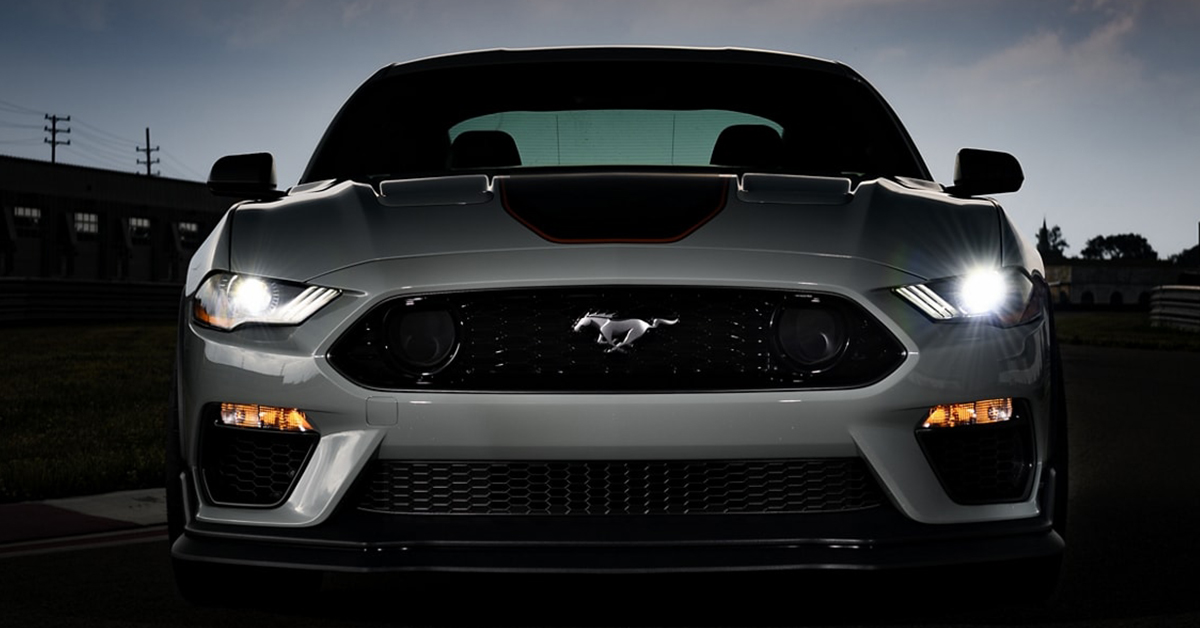 Buy a Mustang Now, or Wait for the 2024 Model?
Many Mustang enthusiasts wonder whether they should buy or wait for the 2024 model. And the answer isn't simple. First, it's not just a question of how the average price of a used Mustang will be affected. For example, according to this Autoweek article, by April 2021, it had increased 41.3% compared to pre-pandemic prices.
There's also the novelty factor and perhaps even the collectible potential that it may be the last gas-powered Mustang. But, we must also consider all the technological and safety advantages the 2024 model will offer, which have been a great leap compared to the current generation.
For instance, apart from Line Lock, featured on the sixth-gen Ford Mustang GT, the new one gets an electronic drift brake aimed mainly for track use. It works by unlocking the rear-wheel-drive drifting ability without using the mechanical hand brake.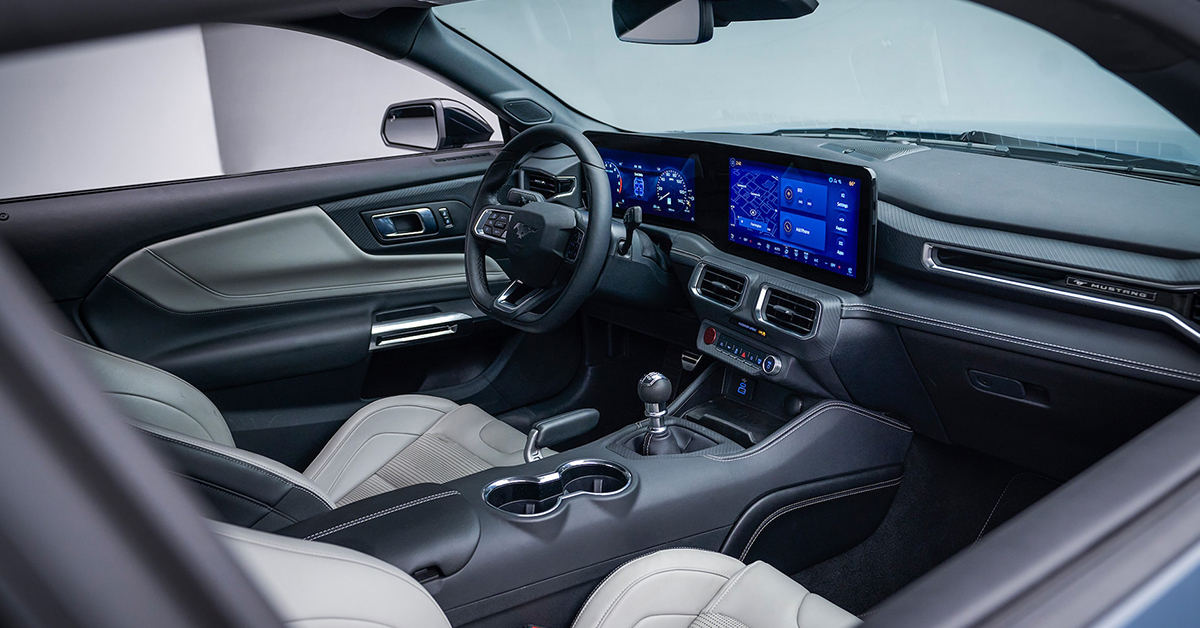 Regarding features, according to Ford, the cabin is driver-centric and the most technologically advanced of any Mustang to date. It's inspired by a fighter jet and offers the driver two continuous curved screens you can customize to show only the information you need. The 12.4-inch digital instrument cluster is also customizable to display different animated designs and new visuals depending on the driving mode.
So, all things considered, our advice is to wait for the latest gen Mustang. Then, we think it's worth placing a pre-order for it. The reason is that the Mustang will probably continue to be the best-selling coupe in the world and the last gas-powered pony car from Detroit automakers. A downsizing of the segment that seemed almost unthinkable a few years ago.
How Can You Make Sure You're Getting the Best Price When You Buy?
So if, even with these tips, you are not sure if it's a good time to buy and, above all, how you can ensure you get the best prices, then it may be worth waiting a few months to see how the used car market behaves. Considering that trends point to used cars not going to depreciate anytime soon, the difference in price between a used and a new Mustang will be lower than in pre-pandemic years.
On average, used car prices have soared more than new car prices, although new car prices have also ballooned in the last two years. As of February 2022, the average cost of used cars and trucks for urban consumers had gone up by 40.5%, while new vehicles have gone up 12.2% in just one year.
The reason is that many companies in the automotive market have been raising prices beyond their own increasing costs in the last two years. This has swelled their profitability and exacerbated inflation.
While dealerships are paying manufacturers more for inventory, they have charged customers even higher prices, sending their profits toward record highs. Prices are still increasing swiftly, and dealer profits remain sharply elevated with little sign of cracking.
Low inventory is warping the new and used car markets, driving up inflation and creating a significant uncertainty looming over the outlook for price increases. Therefore, considering this scenario that points to the continuation of rising prices for used and new cars, there is no sure bet or foolproof method to ensure you get the best price possible.
Nevertheless, shopping around with a Mustang is no different from any other vehicle. You must be diligent and research prices and financing options. Using a tool like the CoPilot Price Pulse makes it easier to stay on top of changing market prices, especially considering that both inflation and the upcoming 'Stang are likely to move the market. See how the automobile market develops in the next few months to minimize the risk of overpaying when you decide to pull the trigger on a new Mustang.