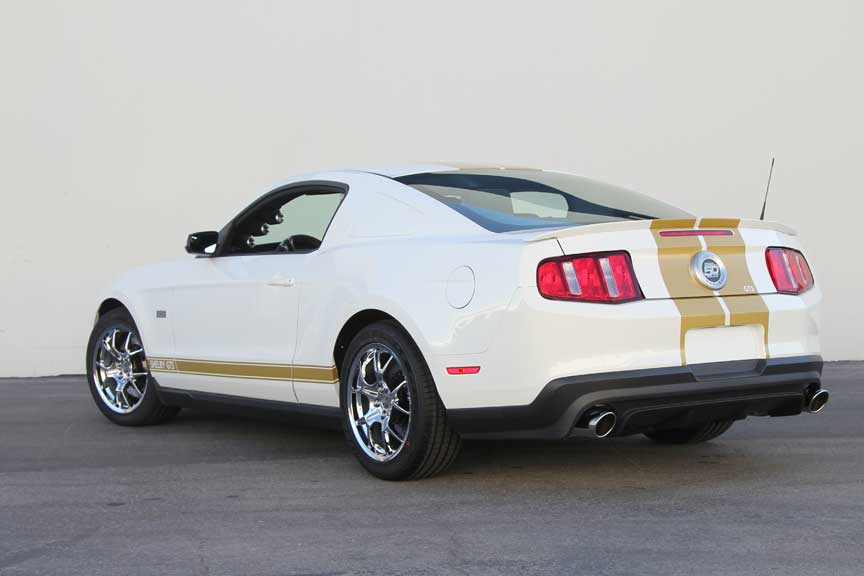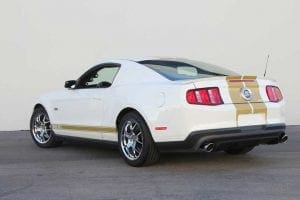 The Ford Mustang is no newcomer to the silver screen as it boasts over 3,200 appearances in T.V. and Movies during its 50 years of production. The latest feature film is 'Need For Speed' which will star the all-new 2015 Ford Mustang as it opens in theaters on March 14.
"Need for Speed" star Aaron Paul will drive the custom 2014 Mustang hero car in the highly anticipated movie based on the long-running Electronic Arts video game series, and will take the wheel of the next-generation Mustang in its first on-screen appearance as well.
"On-screen or on the road, the visceral sight and sound of Mustang has been inspiring fans for nearly five decades," said Jim Farley, Ford executive vice president, global marketing, sales and service and Lincoln. "The feeling of optimism and being in control that Mustang's world-class power and performance provide is a perfect match for Aaron Paul's character in 'Need for Speed.'"
When the original Mustang debuted in April 1964, it was still an unknown quantity, but the producers of Goldfinger almost immediately cast a Wimbledon white 1965 convertible in the movie. Five decades later, Mustang is an automotive and pop-culture icon, and "Need for Speed" director Scott Waugh wasted no time getting the new Mustang into his film months before it goes on sale.
"I chose Mustang because it is a car that really represents American culture," said Waugh. "It just represents modern muscle, and it's iconic, having been in some of the greatest car chase movies of all time."
Chronicling the filmography of Mustang is such an enormous job that it took more than 100 contributors to build out the MustangIMDB.com site created by Stefan Thorarensen, founder and board member of The Icelandic Mustang Club. With more than 3,200 entries, the list grows almost daily.
Reflecting the importance of movies to the Mustang story, Hollywood was selected as one of six venues for the global reveal of the all-new pony car on Dec. 5, 2013. Mustang was driven out onto a pad of wet cement in the forecourt of the historic TCL Chinese Theatre. Like nearly 200 human stars, including several actors who helped make Mustang a star of the silver screen, the new pony had its prints and signature logo preserved for posterity in the cement.
Fans of the video game franchise already have access to virtual drives of the new Mustang, which became available as a free in-game download in EA's "Need for Speed™ Rivals" in mid-December. Players in the game can also customize their Mustangs with a choice of five popular designs created using the online Mustang Customizer, including one inspired by RTR founder and drift champion Vaughn Gittin Jr.
Source: Ford