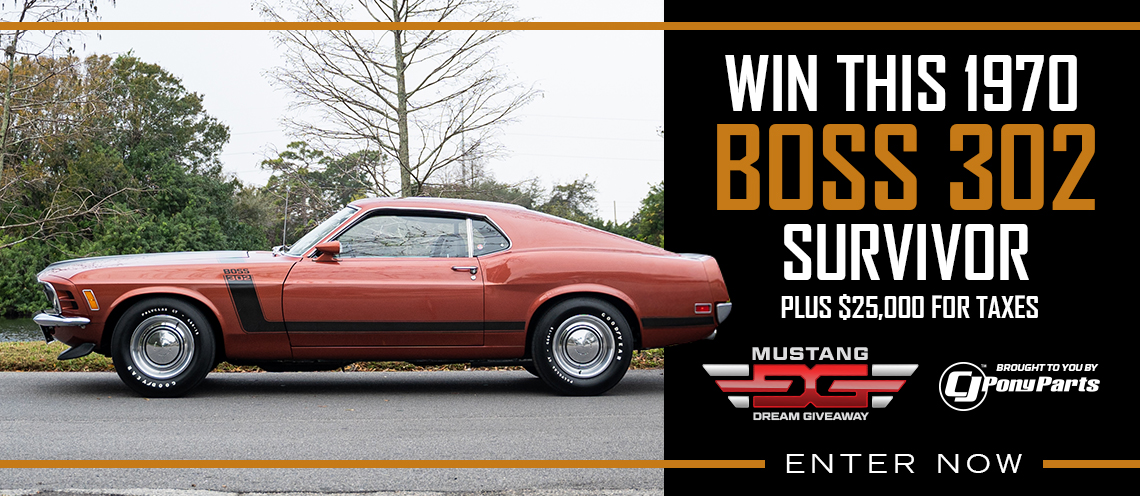 Unique Performance GT 500E Convertible
There are challenges when building a convertible with mega horsepower and torque. In the G.T.500E hierarchy there is the base model powered by a 302, stroked to a 306. Next is the Performance model, packing the 351-Windsor, bored out to a 408. Then there is the 725HP 427 Super Snake.
In general convertibles due to their structure, have extra bracing from the factory. With 475+ horsepower, our first convertible needed even more rigidity. The roll bar stiffens the unit body construction. Our padded 4-point roll bar is real and functional for safety purposes, whereas the original '500' roll bars were a cosmetic feature and nonfunctional. In addition, special style frame connectors (X-brace) are installed. The convertible uses a TKO 600 5-speed manual transmission which is used instead of the standard 6-speed to allow for the body reinforcement.
The top is the same cloth that is used on some of the most expensive luxury cars in the world. It's fitted with a glass backlite. All tops are electric whereas the OEM offered both electric and manual.
Our first convertible featured a custom blue interior upgrade. This is the first car that has not had a black interior. Additional colors are available.
Each car comes with a high performance Ford engine, four wheel Baer disc brakes, Unique Products independent front suspension with rack & pinion, Griffin radiator, Old Air Products air conditioning system, JBA headers and other top components.
Many performance and cosmetic upgrades are available. Our most popular upgrade is the advanced rear coil over suspension which dramatically increases stability and body rigidity while improving negative camber. The bottom line is the front tire stays flat on the road when cornering.
The result is a G.T.500E with Shelby performance and the styling and classic good looks of a drop top.
In the end there was only one unit constructed in 2004 by Unique Performance with the approval of Carroll Shelby himself, this car, number CSE-001C, was the original prototype of the proposed series of new GT500E Convertibles, marking the first Shelby Mustang convertibles offered to the public since 1970.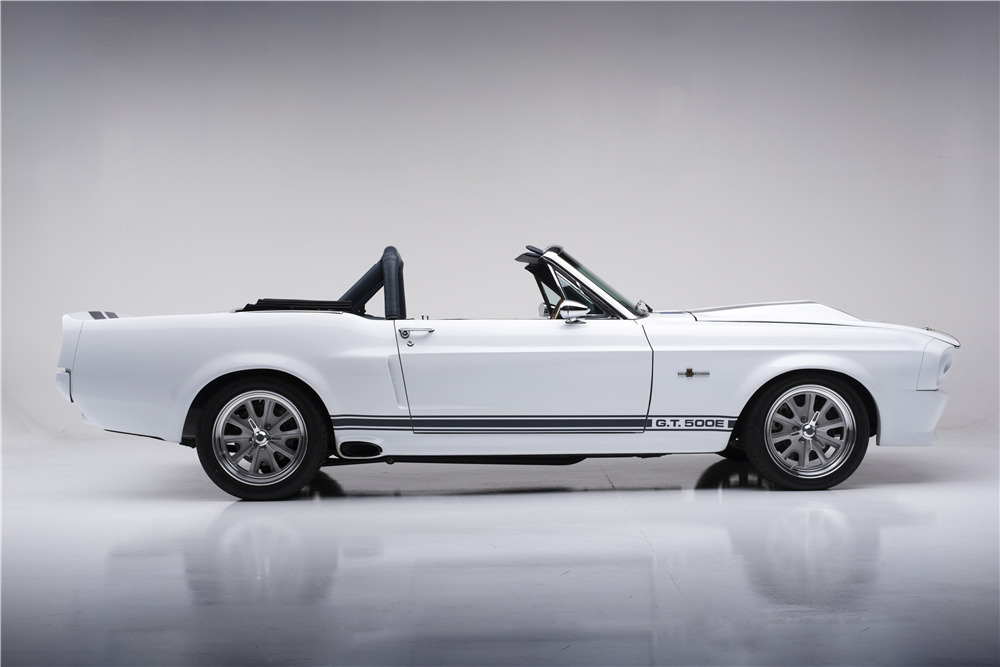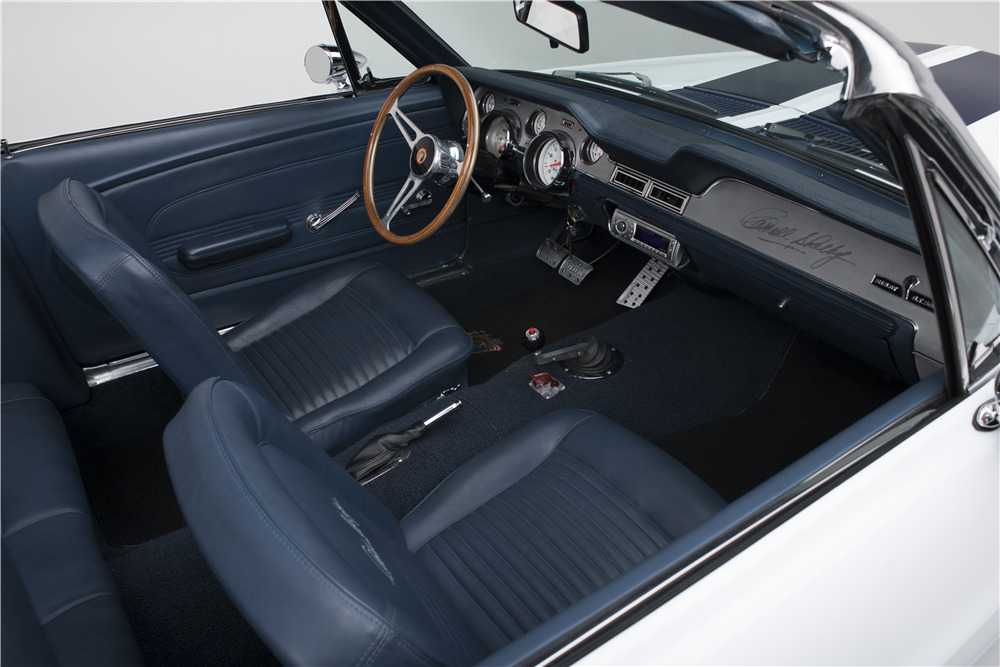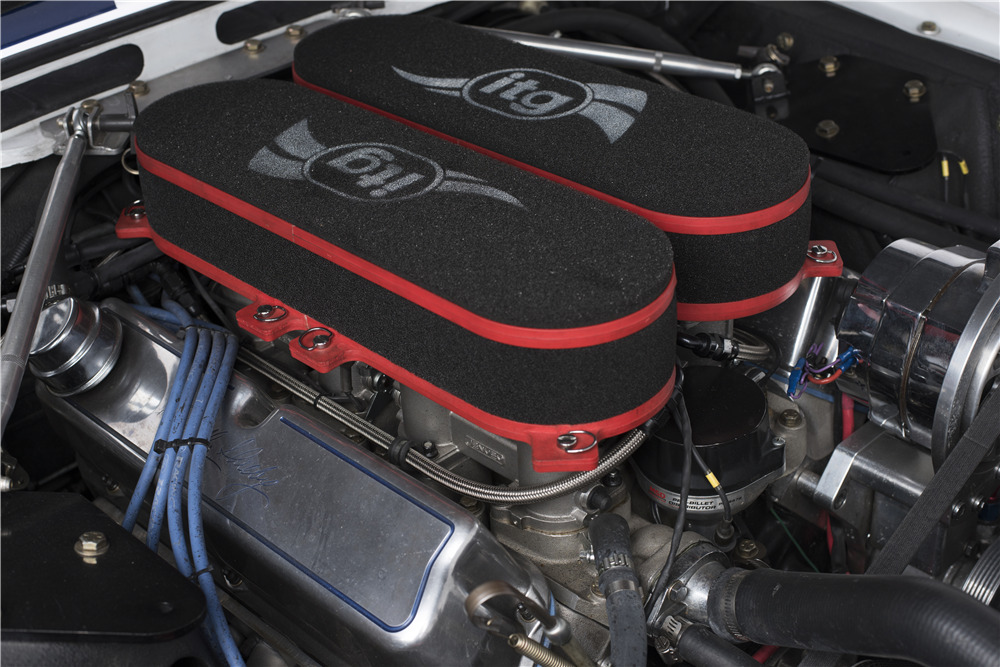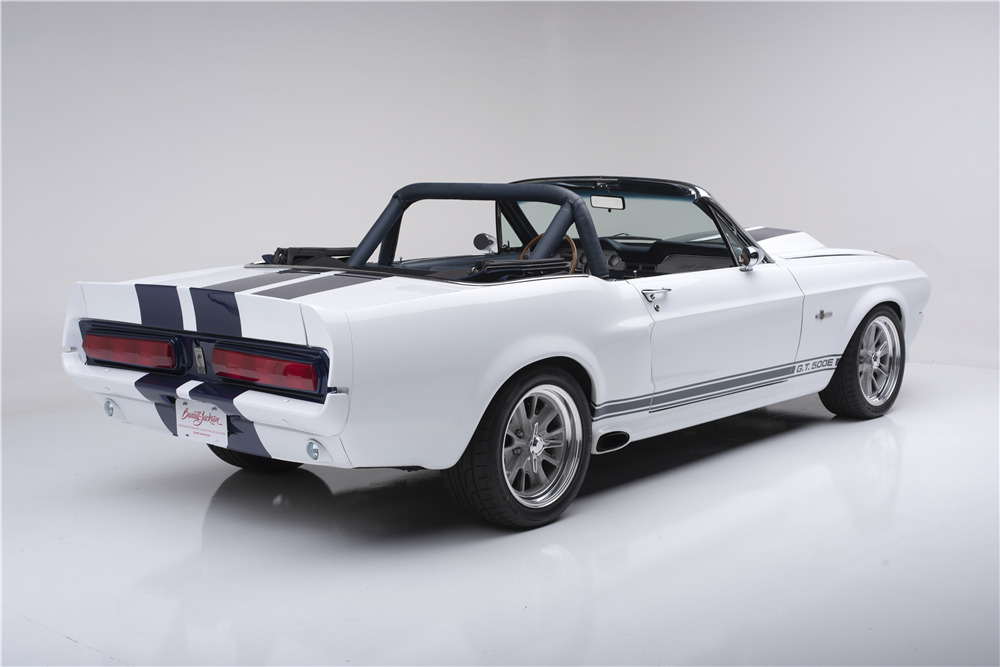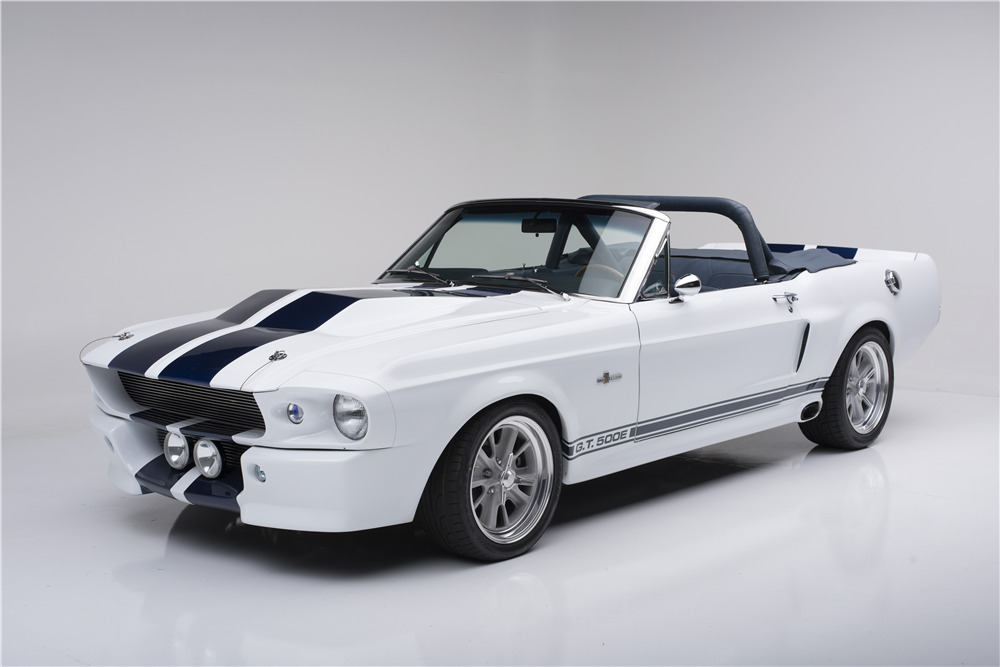 Photos curtesy of  Barrett Jackson