I for one liked the various Transformers movies, especially the cars, we've seen some amazing sports cars and supercars being used in the different movies, but we're specifically looking at Barricade now, the black Ford Mustang with the iconic "To Punish and Enslave" writing on the side, it looked like a police car, but it sure didn't come to "protect and serve", that's for sure.
Getting your hands on an actual 'screen used' car for your collection might be next to impossible, but back in 2020 renowned Mecum Auctions sold a series of cars from the Eddie Vannoy Collection, and among them was a rather special 2007 Saleen S281, what made this specific one different was the 1865 police livery, which made it look almost identical to the Decepticon was know as Barricade from the 2007 Transformers movie.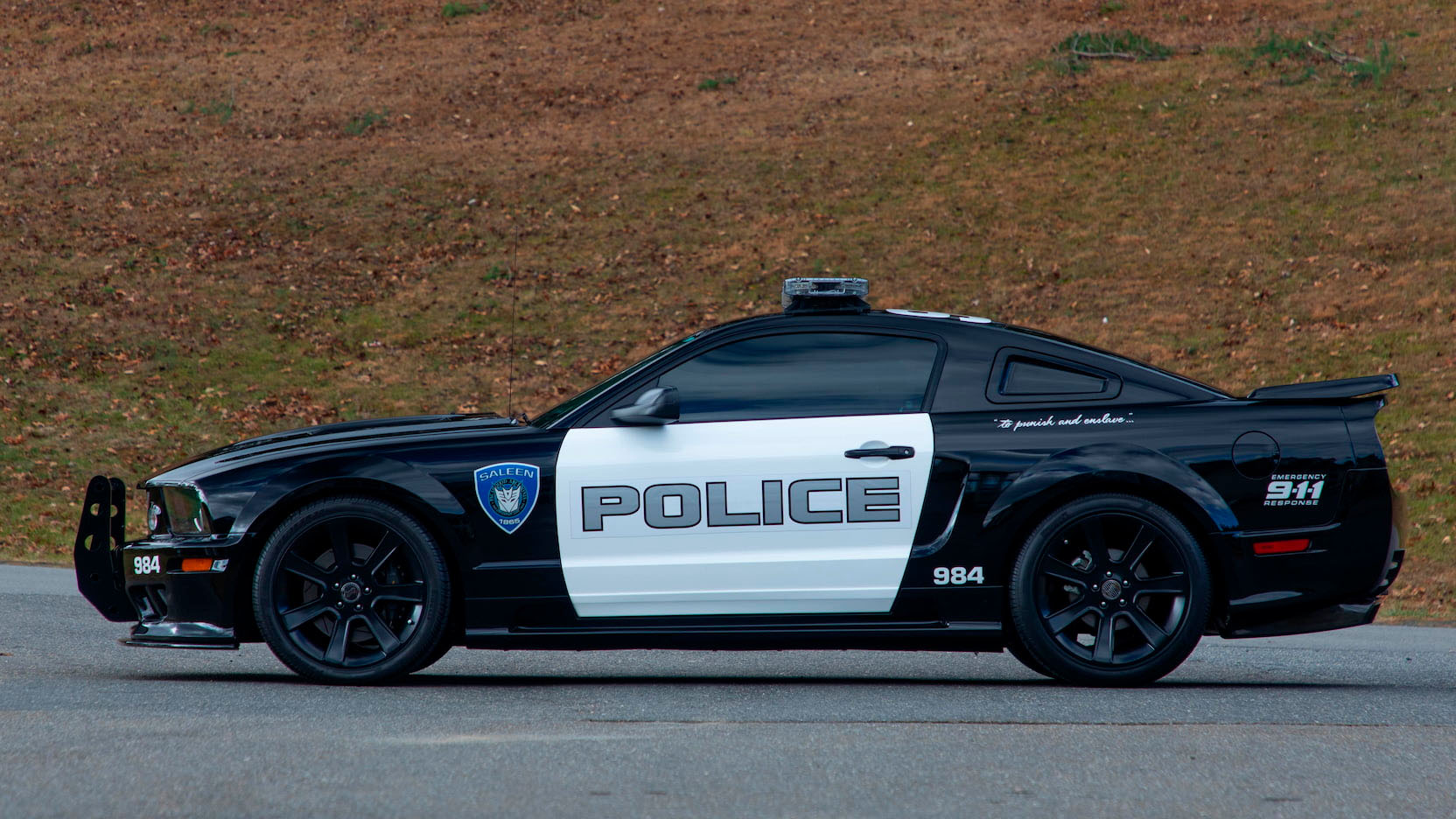 In fact, there were a total of three Ford Mustang built for that movie, all using the 2007 Saleen S281 Extreme, one was the hero car for the movie, and two subsequent 'press' cars were constructed to promote the movie, the car we can admire on these photos is one of those two press cars, this one was used on the east coast.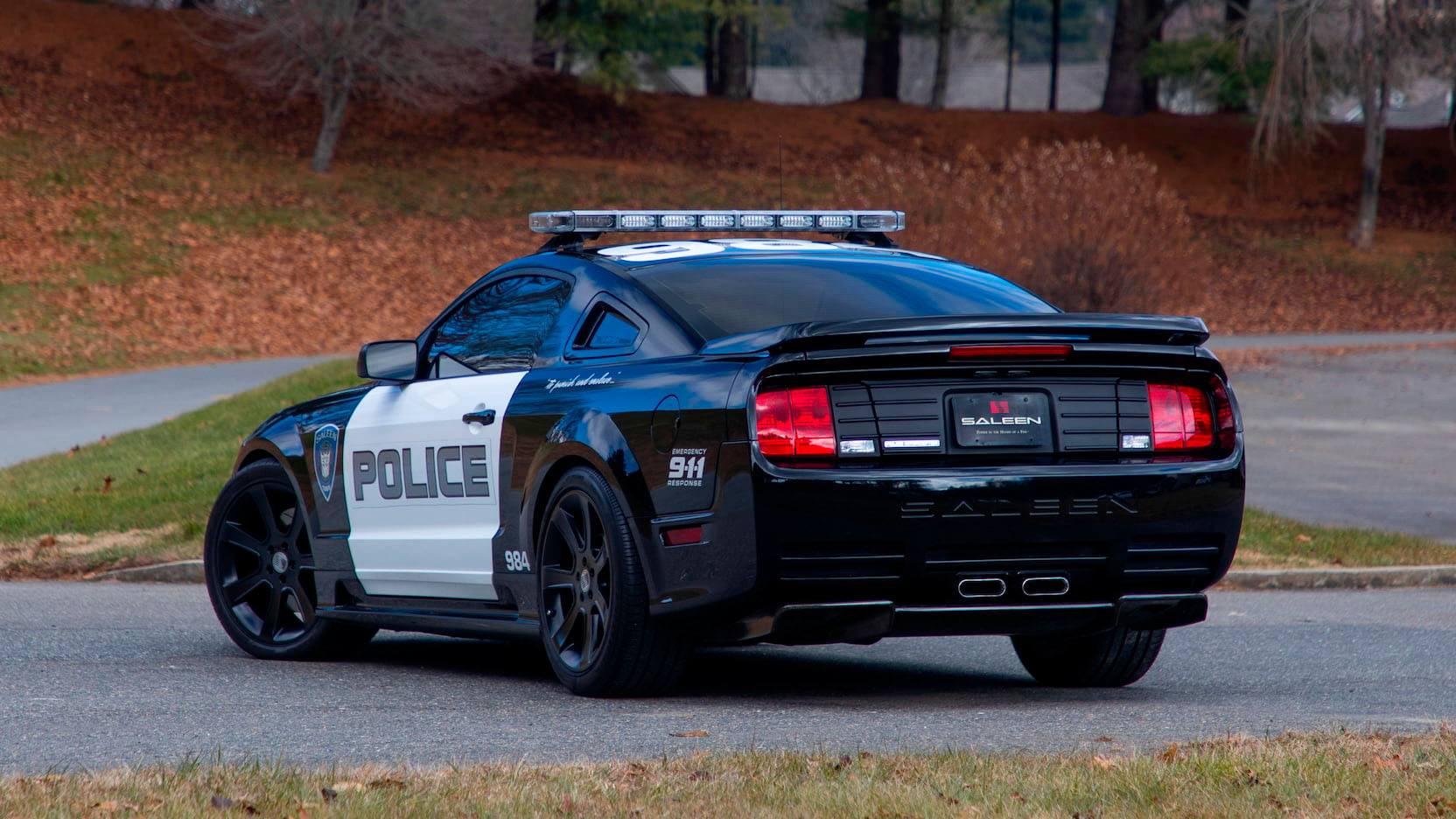 We recently published an article about Saleen on these pages, The Saleen Solution, which takes you on a tour of the rich history of how Steve Saleen created his amazing empire over the years, which also features this To punish and enslave car in the photo gallery, but back to this specific car, painted in the traditional black and white color combination, featuring totally blacked-out side windows to obscure the driver, from a distance you might be fooled into thinking this is an actual police car.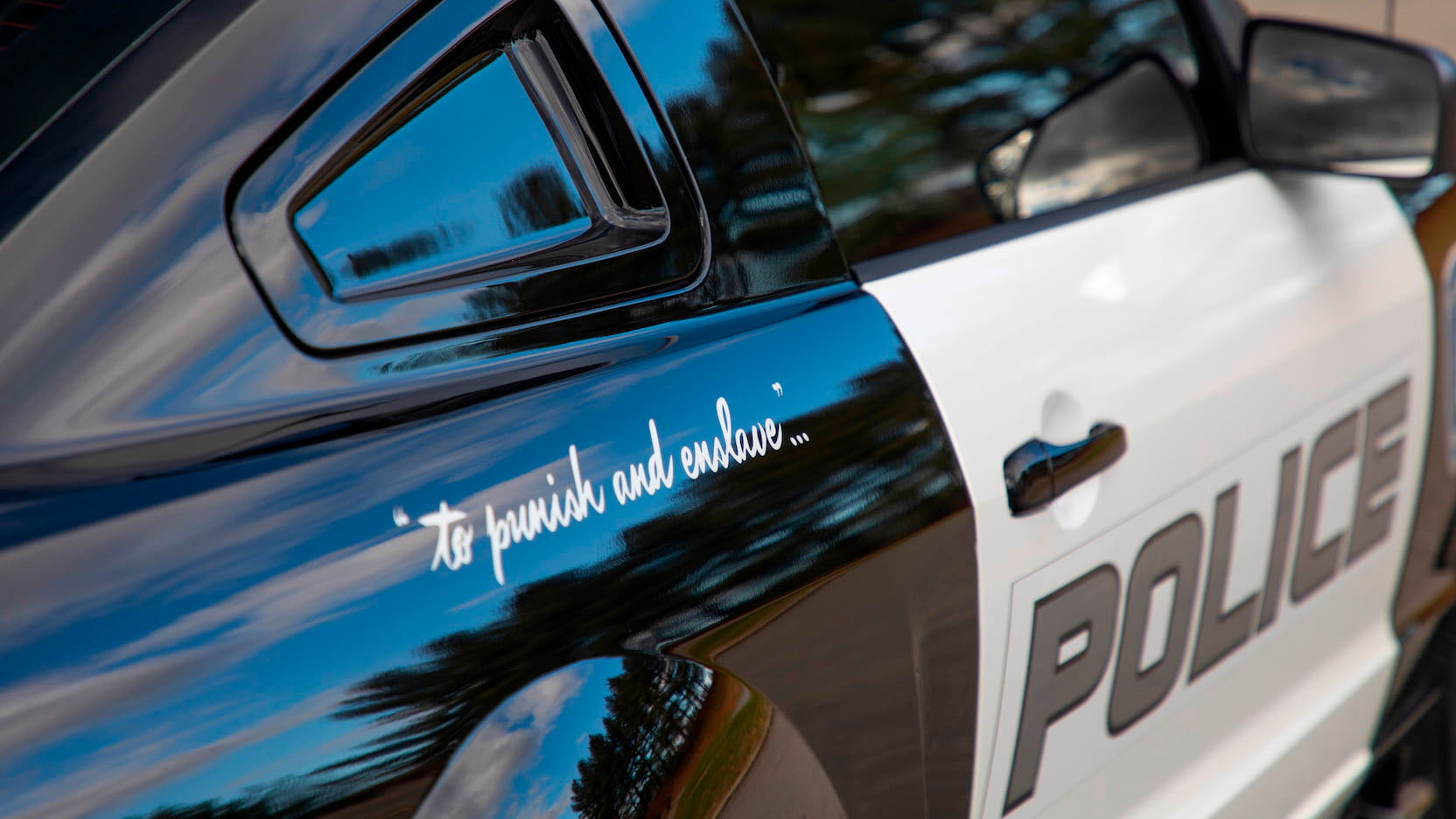 And that was the intentional naturally for Barricade in the movie, and having that emergency light bar on the roof and the POLICE script on the doors doesn't help either I guess. Power comes from a supercharged 4.6-Liter V8 engine delivering 500 bhp and 480 lb-ft of torque through a Saleen Quick Ratio 6-Speed Manual transmission, this very rare Mustang had only 4,690 miles at the time of the auction, and she looked brand new, despite being 13 years old at the time.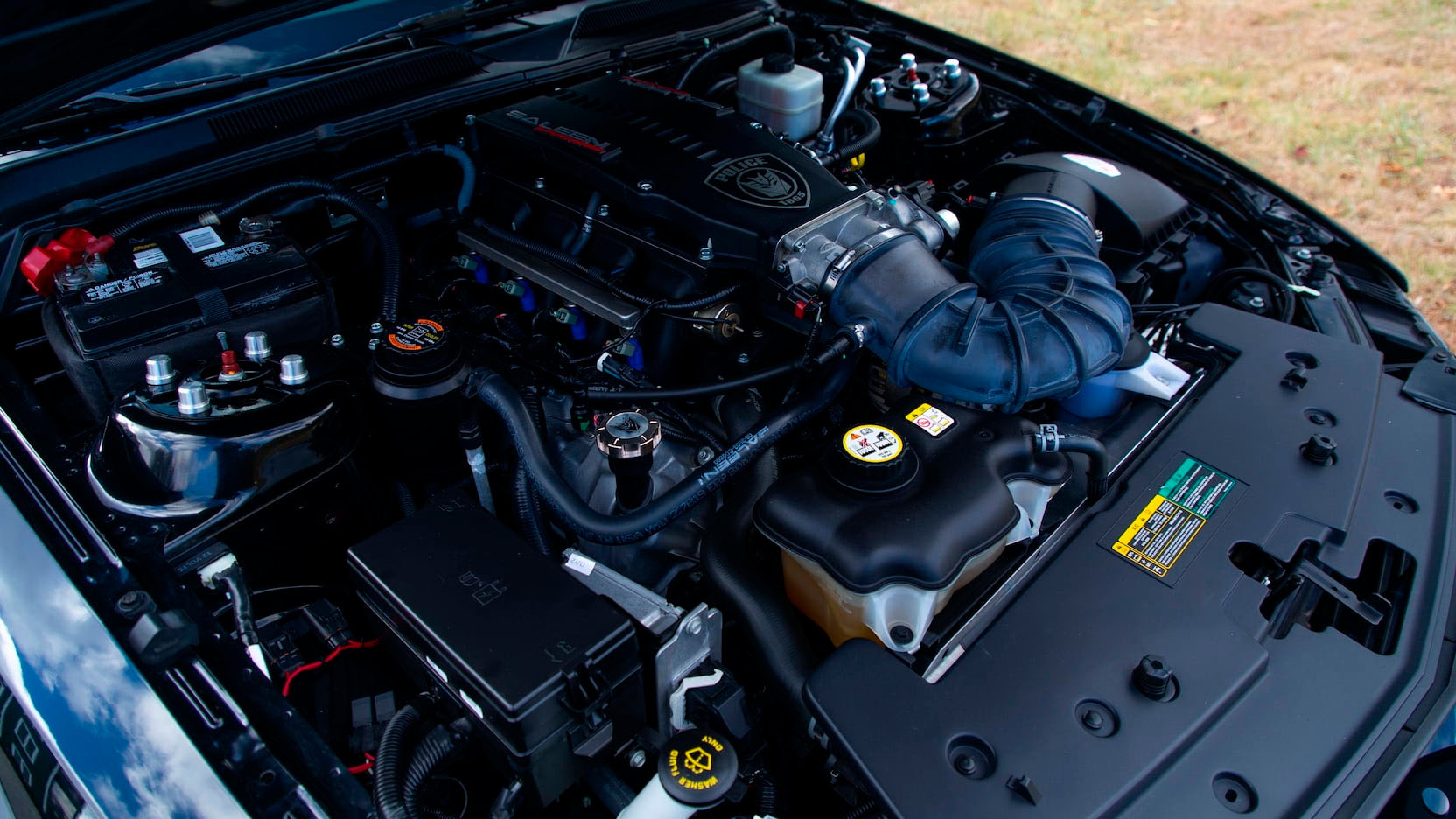 With 500 hp available under your right foot, acceleration figures are impressive with a 0-60 time of just 4.5 seconds and a 12.1-second quarter-mile while the top speed is rumored to be 150 mph, wheels are 20 inches tall, 9 inches wide at the front while the rear axle gets 10 inches wide wheels, and while both the front and rear are fitted with 275mm wide Pirelli P-Zero Rosso tires, the fronts are 275/35ZR20 while the rears come with a little beefier side wall at 275/40ZR20.
Back in the mid-2000s, you could also order a Saleen S281 and the S281 SC, but the S281 Extreme is distinguished from the other two S281 models by a unique aero package, including a distinctive front splitter and a rear diffuser, plus a different rear quarter window treatment, listed at $47,249 in 2005, it is clear this very special 2007 Barricade version would be worth a lot more, and that became evident the moment the hammer came down with a final bid of $88,000 in June 2020, which was considerably more than the estimate Mecum put on this car between $20,000 and $30,000.
I'm sure we are looking at a value well into six figures today, prices for cars have been going insane over the last few years, and a movie car like this Barricade press car from a famous movie franchise like Transformers will not only appeal to Saleen enthusiasts but also movie collectors all over the world, and let's not forget the fact that Barricade was back in the 2017 installment of Transformers, still a black Ford Mustang, but with even more aggressive styling, but this time without the "To punish and enslave" script, the 2017 version came with "Keep calm and hail Megatron" script.