The first couple years of the Ford Mustang's life was one of automobile's most amazing stories you'll ever hear. Some 600,000 vehicles sold in just 2½ years. It was a sales blitz that would never be duplicated again.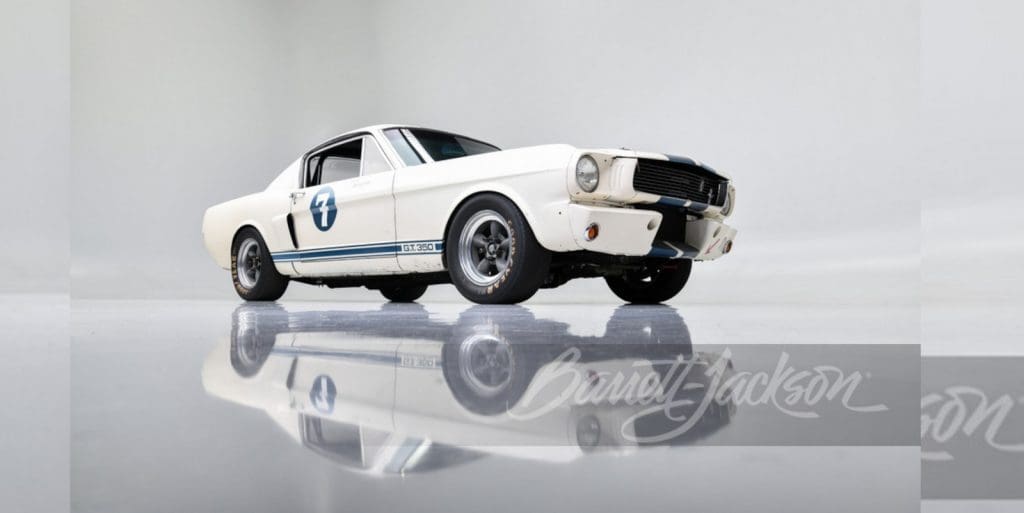 Still, while these cars were racing off the assembly line in blazing fashion, a select few did make their way into Carroll Shelby's "sub-assembly" line. These few were transformed into Shelby GT-350 Mustangs (click the link for the full story). Needless to say, these cars were stunning performers and fitted to the gills with helpful track options. They were amazing.
Not #12, But Just As Impressive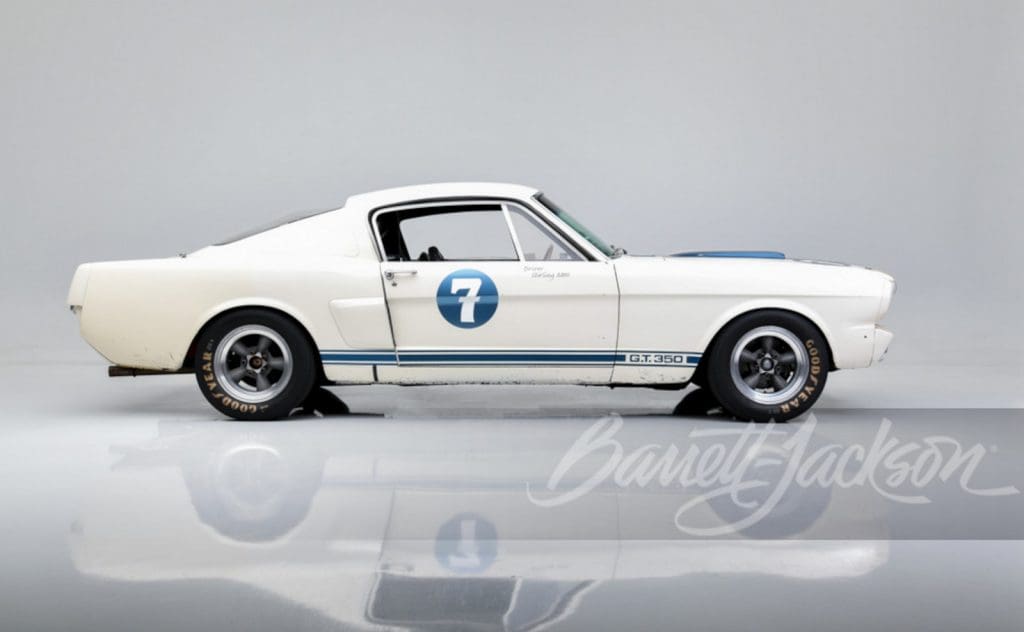 For this Shelby to be something other than just amazing, there needs to be something attached. How about being a personal driving car of Stirling Moss? WHO?
Well, that British racing icon won 212 of 529 races he entered. That is Tom Brady percentages in today's terms. LeMans, Mille Miglia, Sebring, Monte Carlo, Formula One, Grand Prix. His was the name that was dropped when asked about racing drivers for decades. Sadly, he passed away in 2020, but his racing history will live on for 10 of his lifetimes.
This Shelby was driven by Moss from 1991-1997 in nine different races and was a favorite of his. High praise, indeed.
And In This Corner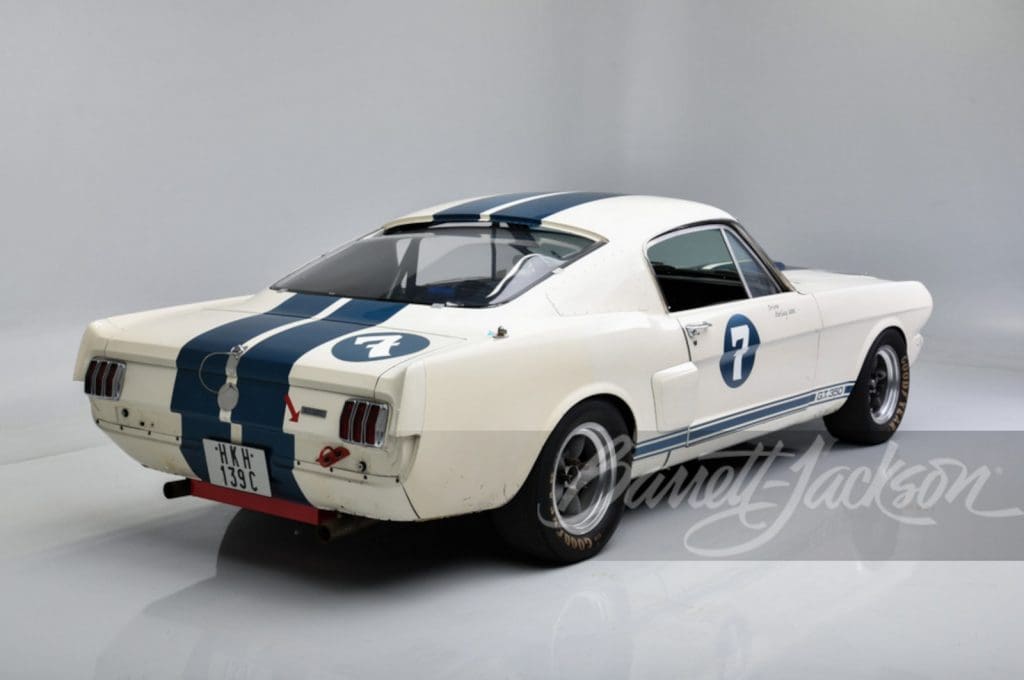 This GT350 was owned by three different people – including Peter Livanos, Aston Martin co-owner from 1984-87, who then had it converted to "R" specification during his ownership by Shelby expert Chris Liebenberg of Danbury, CT. The car sports the typical 4.6L, 289ci H.O. V8 that would most likely be over 300hp. As you can see from pics, the car has the bumper deletes, decals, side vents, low-restrict exhaust, racing front valance, and much more. This is the real deal GT350R.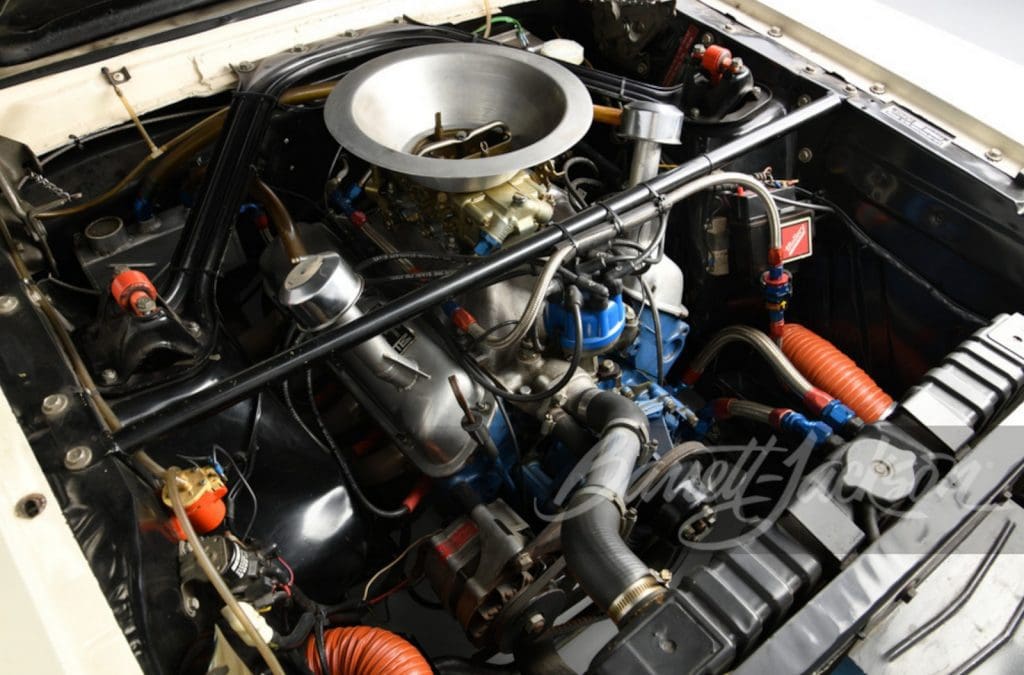 Considering the low number built, the even fewer on the road, and fewer still that were made into "R"s, this tremendous example would be an impossibility to find again anytime soon. Add to that the names attached to the owner's card – including one of the best of all time – and you'll have a 1-in-a-million. Which coincidentally would be unsurprising if that ends up being the final bid.
Barrett Jackson will be auctioning this car during the Houston event – September 16-18.
You can find more information about the auction here: Barrett-Jackson