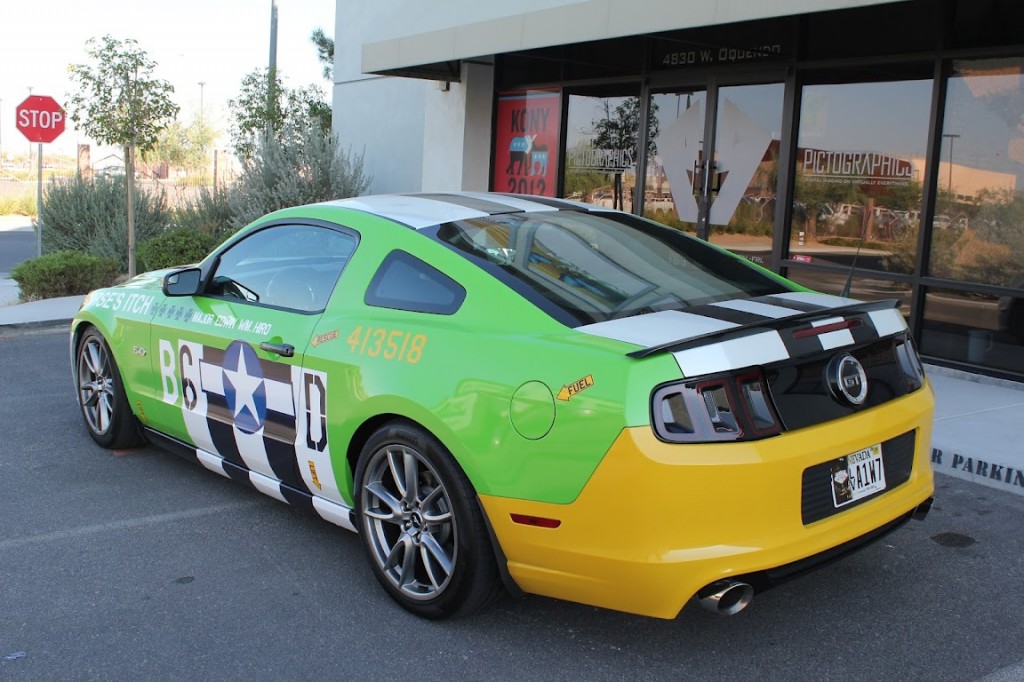 At this years SEMA show the Track Fighter Mustang will make its debut courtesy of Pictographics using Avery Dennison's supreme wrapping film. For this project Pictographics decided to use the the 2013 Mustang as its platform with inspiration coming from a WWII D-day Invasion paint scheme typical of the P-51 Mustang fighters.  The detailed graphics were chosen from Major Edwin W. Hiro's P-51-D airplane named "Horses Itch".
The 2013 Mustang will also feature a host of upgrades including Doug Thorley Headers, helmets with communication gear, digitally dyed suede Recaro seat inserts with Track Fighter step and repeat pattern, coil-over suspension, Eibach springs, Airaid intake system, set of forged wheels with Nitto rubber, iPhone and iPad dash integration with RAM mounting brackets, tow hooks and Boss front splitter.
On the SEMA show floor after the Mustang is introduced it will be unwrapped and rewrapped with a completely new design with new products from Avery Dennison.
Source: TrackMustang.com