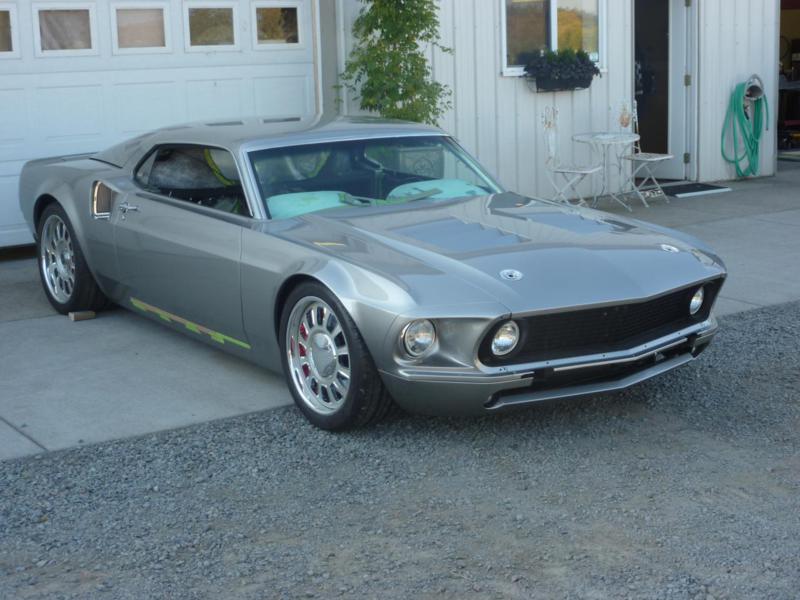 Here's another custom Mustang making the trip to SEMA dubbed the 'Mustang Mach40', a mid-engine combination of a Mach 1 and a GT40.  It's built by Eckert's Rod Shop who wanted to combine modern Ford technology with the body of a 1969 Mach 1 Mustang.
The modern Ford technology comes in the form of a 5.4-liter dual overhead cam GT super car motor with an upgraded 4 liter Whipple supercharger.  The engine uses a drive by wire throttle along with a system to dial in the number of horsepower from 600-850.  The motor has also been converted to run a flex-fuel system.
The project was truly an undertaking considering the man hours that went into building the custom body and suspension.  This project Mustang has to be one of the better customs at this years SEMA show.
For more check out the project build photos below.
Source: Eckert's Rod and Custom