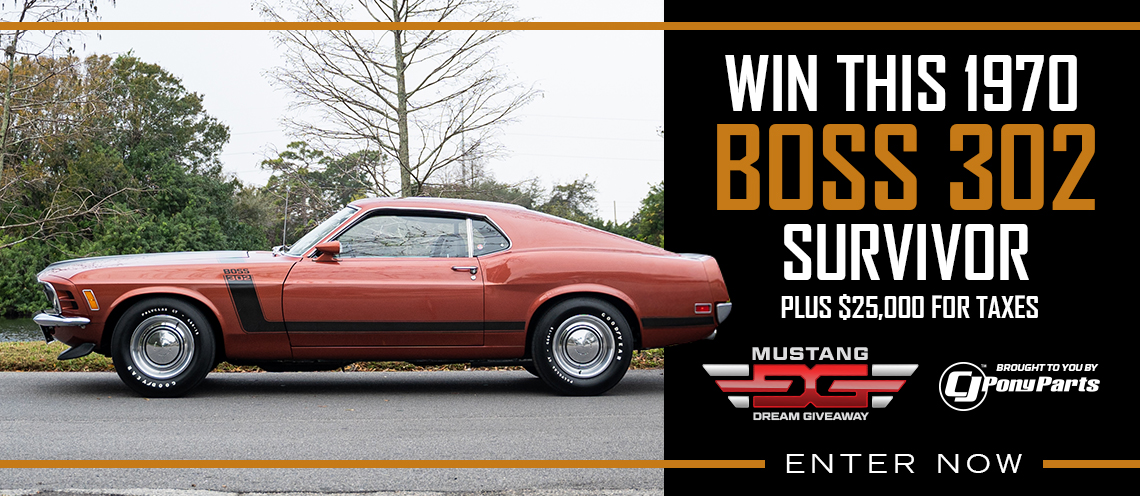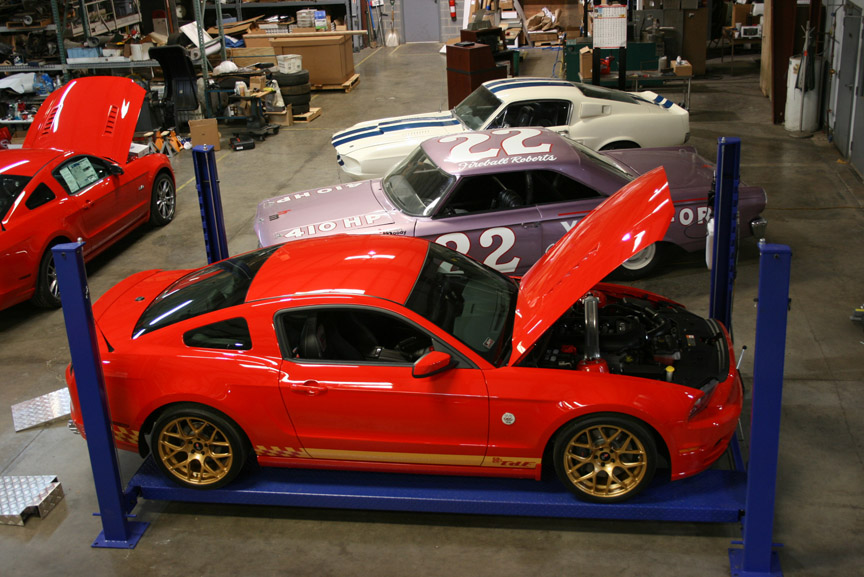 Back in November of last year Holman and Moody unveiled their 2014 50th Anniversary TdF Mustang at SEMA and now production has begun at their facility in Charlotte, North Carolina.  They were kind enough to shoot several photos of the 2014 TdF Mustangs in production with some receiving graphics, badges and wheels.
Who is Holman and Moody you might ask? Well before Saleen, before Roush, and even before Shelby, Holman and Moody helped Alan Mann Racing secure the initial professional race win for the Ford Mustang.  In September 1964, the Alan Mann Racing Team of England fielded three Mustangs that were specially preppedusing engines and performance parts supplied by Holman & Moody in the 4,000 mile long "Tour de France Automobile" rally.
Holman and Moody will produce just 500 units with pricing starting just under $10K for the packages.  TdF Mustangs will only come in Red with Gold graphics and receive dealer-installed enhancements, Ford Racing Performance Parts and various Holman and Moody components which will create a fitting tribute to the 1964 race winners.
Check out some production photos of the 2014 Holman and Moody TdF Mustangs below.
Source: TheMustangNews.com via HM50th.com