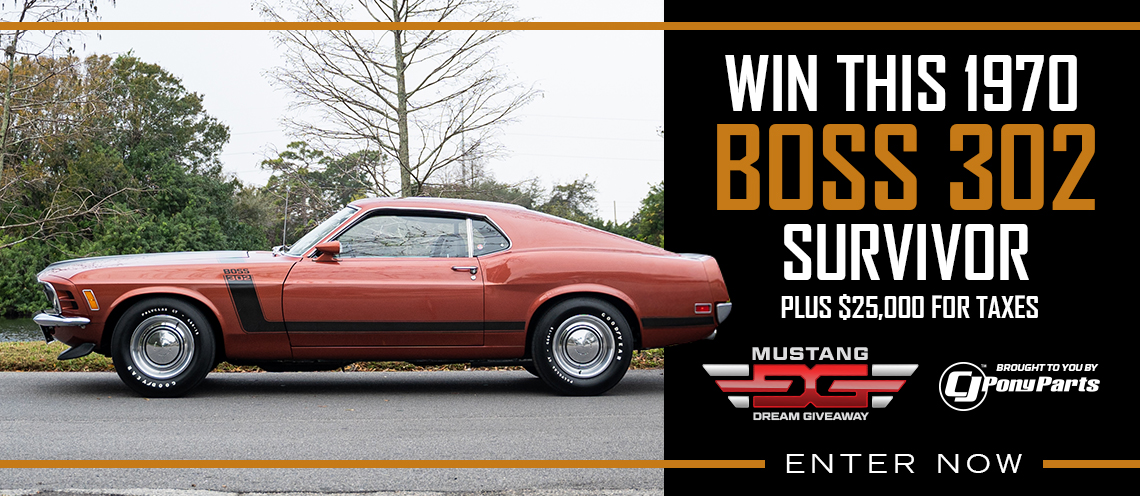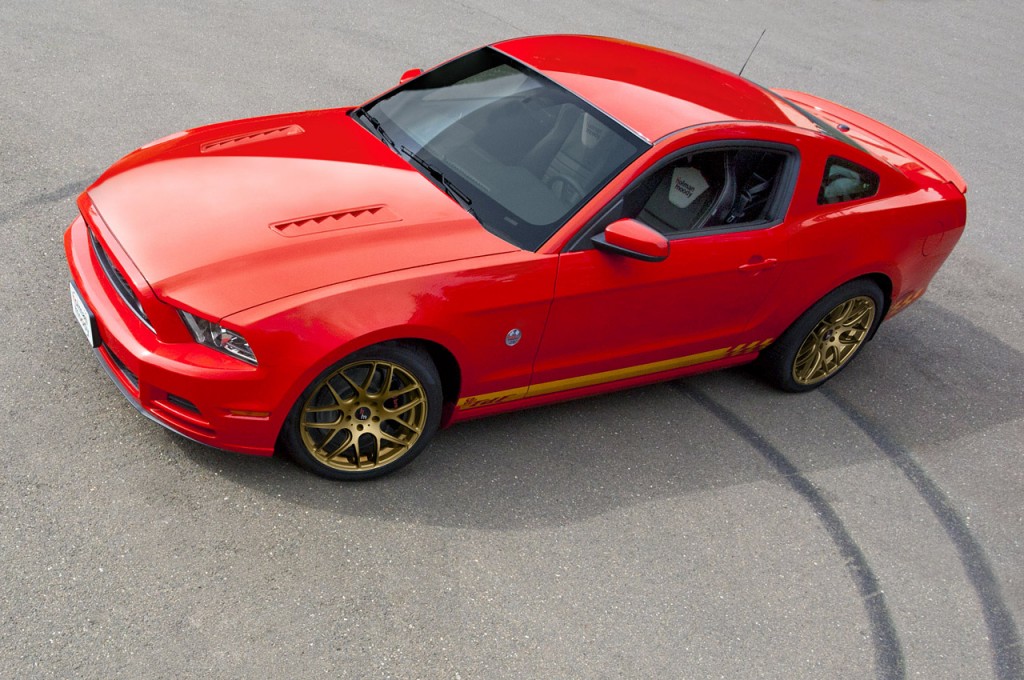 Most of you reading this post may be asking yourself who is Holman & Moody and why are they building a 2014 50th Anniversary Mustang?   Well you are not alone because I asked myself the same question although I have read about them before in a few of my Mustang books but nothing really registered until now.
According to the press release before Saleen, before Roush, and even before Shelby, a legendary American Ford performance dynasty helped Alan Mann Racing secure the initial professional race win for the Ford Mustang – Holman & Moody. In September 1964, the Alan Mann Racing Team of England fielded three Mustangsthat were specially prepped using engines and performance parts supplied by Holman & Moody in the 4,000 mile long "Tour de France Automobile" rally.
"To commemorate the Mustang's first race win fifty years after the initial pairing, Holman & Moody is creating a limited edition 50th Anniversary Holman & Moody TdF Mustang, complete with dealer-installed enhancements aimed at producing the ideal high performance track-day car," said Lee Holman. "Components have been carefully selected to make the 50th Anniversary TdF Mustang a spirited competitor worthy of carrying the Holman & Moody name. A unique blend of Ford Racing Performance Parts and Holman & Moody components make this Mustang a true performer and a fitting tribute to the 1964 race winners."
Modifications to the 1964 Mustang race cars included bigger and better brakes, an upgraded radiator for extra cooling, a limited slip rear end, a modest horsepower increase, a lowered race-tuned suspension and a free flowing exhaust. The 2014 Holman & Moody 50th Anniversary TdF Mustang holds true to the original with similar modifications and even the same bright red hue that adorned the 1964 original race cars.
Specifications:
5.0 liter 4 valve Ti-VCT V8
Ford Racing horsepower upgrade
Race Red exterior paint color
3.73:1 limited slip differential
Track Pack electronics
Holman Moody Performance fully adjustable front and rear splined sway bars
SVT adjustable struts/shocks
Progressive lowering springs
Short shifter assembly
Stainless steel tubular headers
Ford Racing sport mufflers
Ford Racing stainless steel X-pipe
High-flow K&N/Ford Racing air filter
Uprated radiator for extra cooling
Oil cooler
19″ custom wheels designed and manufactured specifically for this car
Additional Features:
Fully adjustable suspension allowing adjustments for road race, rally, autocross or commute without changing any components
Hand held ProCal OBD2 calibration tool for reprogramming PCM or reading codes
Improved exhaust note and engine breathing
Commemorative body stripe and badging
Holman & Moody embroidered carpeting
Customized Holman & Moody TdF Mustang serial number plate
Commemorative Holman & Moody license plate
Complimentary one-year membership to SVT Owners Association
Exclusive access to tech support and forums, including access to the designers and engineers.
Optional equipment available:
Roller bearing upgrades to replace urethane on sway bars
Custom Holman & Moody embroidered Recaro seats
Source: Holman & Moody