At the Scottsdale 2023 auction held by Barrett-Jackson, this amazing one-of-one 2021 Ford Shelby Super Snake widebody convertible speedster Count's Kustoms Edition was sold for a massive $350,000 high bid, this unique car was in fact the first-ever Shelby American collaboration build on a vehicle leaving their showroom.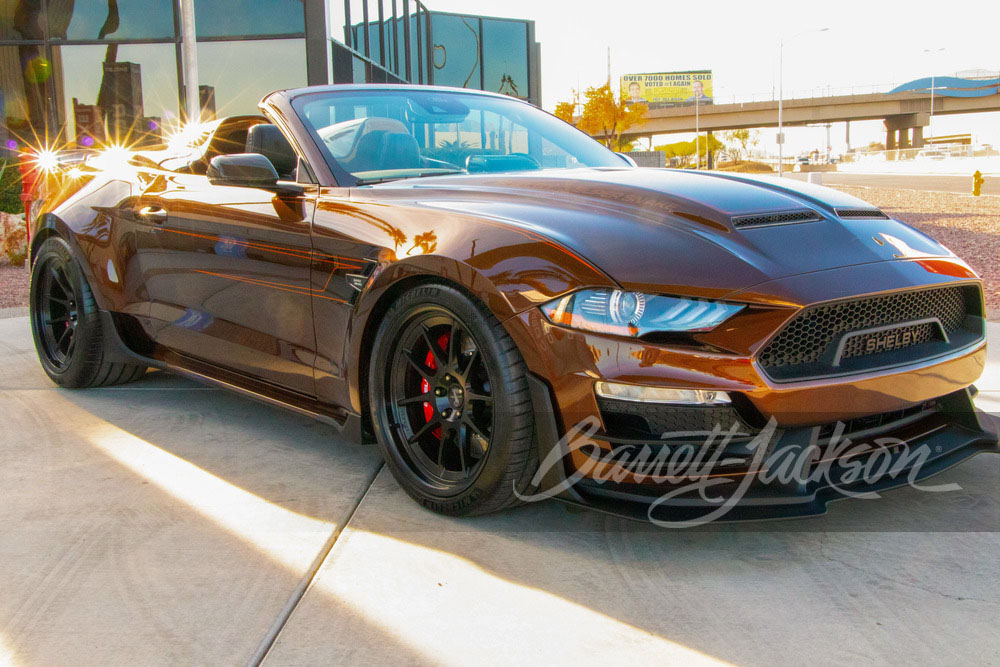 The Shelby Super Snake comes with the famous 5.0-liter Coyote engine putting down over 800hp, the 10-speed automatic transmission makes acceleration in this Super Snake a breeze, and because of all the extras that come from Shelby when they create a Super Snake, this supercharged Mustang boasts power steering, power brakes, air conditioning, and all other custom Super Snake extras, but this one-off is even more special because the already long list of bespoke parts gets longer by multiple custom touches of Count's Kustoms.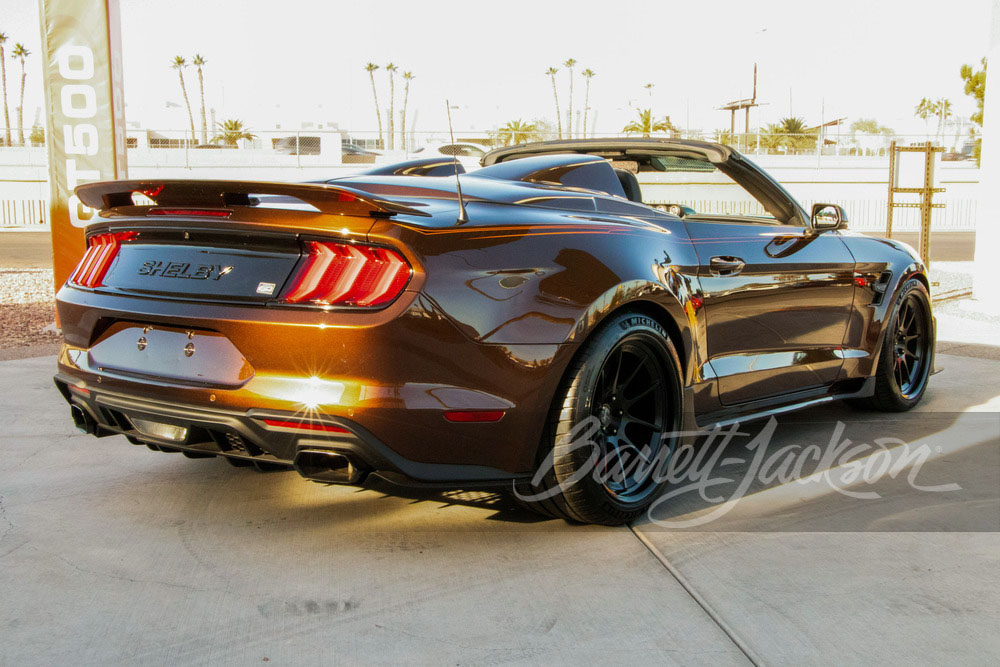 The entire sale price of this vehicle will go to Camp Freedom to help them continue to save lives by healing heroes with outdoor adventures. Camp Freedom has served over 6,500 disabled veterans, first responders, their families, and Gold Star families on their 2,350 acres over the past 5 years.
Take a look at a behind-the-scenes video of this unique 2021 Shelby Super Snake widebody convertible speedster Count's Kustoms Edition in this official video from the team who created this special car, the Count's Kustoms Network: